The world of reality TV has given us countless memorable moments, and among them, 'The Real World' stands as a pioneer. Premiered in 1992, this groundbreaking show created by Jonathan Murray and the late Mary-Ellis Bunim brought strangers together under one roof, documenting their lives, conflicts, and personal growth. Season 11, set in the vibrant city of Chicago, was no exception.
It introduces us to a diverse cast of characters, each with their own unique stories, struggles, and aspirations. As the season unfolds, the audience gets to witness personal transformations, friendships formed, and unforgettable moments. Now, let's take a closer look at where the cast members of 'The Real World: Chicago' are today and what they have been up to since their time in the spotlight.
Where is Keri Evans Now?
Keri Evans, a 22-year-old from New Orleans, Louisiana, was one of the standout cast members of 'The Real World: Chicago.' Her outgoing and charismatic personality made her a central figure in the season's narrative. In the years since the season, Keri Evans has gone through significant life changes. She currently resides in Chicago with her husband and two daughters, marking a transition from the young woman the audience met on season 11 of the show. While her reality TV journey may have ended with the season's conclusion, Keri's real-life story continues to evolve, and she has found happiness in her family life.
Where is Kyle Brandt Now?
Kyle Brandt, a 23-year-old from Lincolnshire, Illinois, had dreams of pursuing an acting career when he joined 'The Real World: Chicago.' A Princeton University graduate, Kyle's journey on the season was marked by his 'will they or won't they' relationship with Keri Evans. Post-show, Kyle Brandt ventured into the entertainment industry with the role of Phillip Kiriakis on the NBC soap opera 'Days of Our Lives,' showcasing his acting talent. Additionally, he also produced and wrote the nationally syndicated radio show 'The Jim Rome Show.'
In 2016, Brandt took on a new role as one of the hosts of 'Good Morning Football,' a daily morning show on NFL Network. He became known for his hype videos, particularly supporting the Buffalo Bills and Cleveland Browns. Further diversifying his career, in August 2020, Kyle Brandt began hosting the interview podcast '10 Questions With Kyle Brandt' for The Ringer Podcast Network, exclusively on Spotify. In August 2022, Brandt expanded his podcasting endeavors by hosting 'Kyle Brandt's Basement,' a podcast produced by ESPN and Omaha Production.
On a personal note, Kyle Brandt found love through unconventional means. He met his wife, Brooke Brandt, on Match.com. Their love story began with Kyle creating a ghost account of his soap opera character, Philip Kiriakis, on the dating site. Despite Brooke's initial unawareness of Kyle's TV stardom, their relationship blossomed, leading to a wedding at The Lodge at Torrey Pines in La Jolla in 2010. The couple also welcomed two children, Calvin and Evelyn, further enriching their lives beyond the cameras.
Where is Aneesa Ferreira Now?
Aneesa Ferreira, a 20-year-old from Narberth, Pennsylvania, brought a unique perspective to 'The Real World: Chicago.' Aneesa hailed from an interracial background, with her mother being Jewish-American and her father being African-American, and she was the first African-American lesbian on the show. Following her stint on the season, Aneesa Ferreira became a prominent figure on MTV's 'The Challenge,' known for her prowess in elimination rounds and earning the nickname 'The Elimination Queen.' She also co-hosted MTV's Official Challenge Podcast with Tori Deal, offering insights and analysis on the show's developments.
In 2022, she became a part of 'The Challenge: Untold History,' a special six-part documentary series. Aneesa's personal life has seen its share of ups and downs. In 2002, she was in a relationship with Rachel Robinson, a fellow reality TV personality. However, their romance eventually ended for reasons undisclosed. In 2015, Aneesa entered a relationship with Cory Wharton, another reality TV figure, but their paths diverged, leading to a separation. As of the present moment, Aneesa Ferreira is enjoying her single life, focusing on her career and personal growth.
Where is Tonya Cooley Now?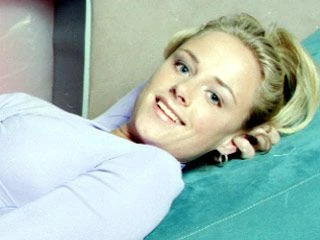 Tonya Cooley, at the age of 21 during her time on season 11 of 'The Real World,' came from a tumultuous background. As a foster child who had moved out on her own at the tender age of 17, she was navigating the challenges of adulthood while still grappling with the scars of her upbringing. One significant aspect of Tonya's life was her health. She suffered from kidney problems that had been left unaddressed during her earlier years, leading to complications during her time in Chicago.
Tonya's journey after 'The Real World: Chicago' took some unexpected turns. She ventured into the world of modeling, even posing for Playboy and appearing in the Cinemax series 'Erotic Traveler' in 2007. Later that year, she also became a celebrity interviewer for the Girls Gone Wild commercials. Her reality TV career continued as she appeared on multiple seasons of 'The Challenge.' However, she eventually decided to step away from reality television, citing the unstable environment.
One of the most significant moments in Tonya's life after the season was her legal battle. In October 2011, she made headlines by filing sexual assault charges against two of her fellow cast members from 'The Challenge.' However, the production company, Bunim/Murray Productions, vehemently denied the allegations. Ultimately, on October 24, 2012, the case was settled out of court, with the details of the settlement remaining undisclosed. In 2005, she got married to Adam Esch, but the couple got divorced in 2009. As of 2023, Tonya Cooley's journey continues, but her life has taken a more private turn since her reality television days.
Where is Chris Beckman Now?
Chris Beckman, a 24-year-old openly gay artist, brought a unique perspective to 'The Real World: Chicago.' His past struggles with alcoholism were part of his narrative, and his decision to take up a bartending job during the season raised questions among his roommates, particularly Kyle Brandt, who wondered about its impact on Chris's recovery.
After the season ended, Chris's career as an artist continued to thrive. He found success in New York and was actively pursuing his creative endeavors. Additionally, he became a nominee in the "Hottest Male" category at the Real World Awards Bash in 2008. As of now, Chris Beckman's life has transitioned into a more stable and creative phase as he continues working as a visual artist in New York, far removed from the tumultuous moments captured on reality TV.
Where is Cara Kahn Now?
Cara Kahn, a 22-year-old from the suburbs of Boston, hailed from an upper-middle-class Jewish family and had spent most of her adult life in relationships. Throughout the season, Cara's sense of humor, generosity, and intense creativity shone through. However, she often felt the weight of academic expectations set by her professor-doctor father, which she believed she couldn't live up to.
After her time on the season, Cara's personal life took a significant turn. She got married to Dr. Scott Jacob Fudemberg in 2006, and the couple went on to have a daughter and a son, embracing family life. Cara also pursued a career in the entertainment industry, working as an on-air TV personality and fashion stylist. Her professional journey includes stints in on-air shoe and handbag sales for Marc Fisher and QVC. Currently, Cara Kahn is settled into a life in Merion, Pennsylvania, successfully balancing her family life and career in the fashion and entertainment industry.
Where is Theo Gantt III Now?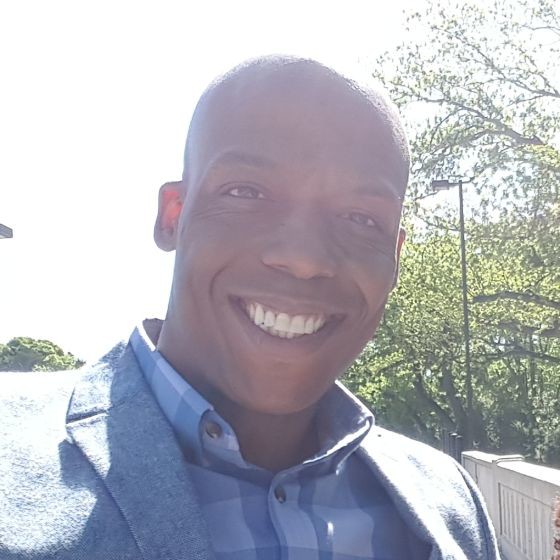 Theo Gantt III, a 19-year-old devout and slightly sheltered pastor's son from California, embarked on a unique journey during 'The Real World: Chicago.' Throughout the season, Theo displayed a lovable and somewhat naive personality, often being the life of the party. Theo's journey after 'The Real World' took him into the world of education and business. He attended Chaffey College and pursued studies in business, management, and marketing. In 2003, he transferred to California State University-San Bernardino, ultimately graduating in 2006 with a Bachelor of Business Administration (BBA) degree in marketing.
Theo's professional journey led him to Target, where he started as an Executive Team Leader of Logistics in 2006 and steadily climbed the corporate ladder. By 2016, he had become a Store Director. In February 2020, Theo transitioned to Starbucks, taking on the role of District Manager in the Dallas/Fort Worth Area, where he continues to grow and thrive. Other than this, he has kept the details of his personal life out of the spotlight.
Read More: The Real World Season 10 (Back to New York): Where Are They Now?