'The Real World,' created by Jonathan Murray and Mary-Ellis Bunim, is an iconic reality TV series that has left an indelible mark on the world of entertainment. It brings strangers together to live in a house and have their lives filmed, offering an unfiltered look into the dynamics of diverse personalities. One of the standout seasons in the series was Season 13, set in the mesmerizing city of Paris.
'The Real World: Paris' graced our screens in 2003, capturing the essence of the City of Light and its eclectic culture. The season was a rollercoaster ride of emotions, conflicts, and personal growth as the housemates navigated their way through life in a foreign city. Twenty years have passed since the season aired, and fans have been curious about what happened to the unforgettable cast members after they bid adieu to the Parisian apartment.
Clyde Daryn "Ace" Amerson is Focusing on His Business Today
Ace Amerson, hailing from Statesboro, Georgia, was one of the standout personalities in 'The Real World: Paris.' At 24 years old, Ace was a senior marketing major at Georgia Southern University and a member of the Kappa Alpha Order fraternity. After his stint on the season, he continued to make appearances on various reality TV shows. He was a finalist on 'The Inferno 3' and participated in seasons like 'Battle of the Sexes 2,' 'The Gauntlet 2,' and 'All Stars 1.'
However, life wasn't always smooth sailing for Ace. In 2017, he encountered legal troubles when he was arrested and booked for DUI in Carrollton, Georgia. He had rear-ended another vehicle, and officers suspected he was under the influence due to his drowsy appearance, slurred speech, and balance issues. He faced two misdemeanor charges, one for DUI and the other for following too closely.
Since his mom died of breast cancer, Ace remains conscious of habits that endanger one's health, like smoking. He owns a series of bars in Statesboro, Georgia, as well as a bar in Valdosta, Georgia. Additionally, he has a dog named Aviator and resides around Lifsey Springs in Georgia. He does have a girlfriend, but he has kept to keep that part of his life private.
Adam King is Living a Life Out of Spotlight
Adam King, hailing from Beverly Hills, California, brought his charisma and aspirations to 'The Real World: Paris.' At the age of 23, he was a graduate of Stanford University with a degree in communications. An aspiring rap musician and lyricist, Adam was a dynamic force in the house. Following his appearance on season 13 of the show, he participated in various seasons of MTV's 'The Challenge,' solidifying his presence in the reality TV landscape.
One significant aspect of Adam's post-'Real World' journey involved allegations of sexual assault. Fellow contestant KellyAnne Judd accused him of misconduct a few months after her appearance in 'Rivals III.' She recounted her experience, stating that Adam had repeatedly attempted to initiate a romantic connection during the season. However, after a night of drinking, she accused him of taking advantage of her and bragging about their interaction.
She even contemplated taking out a restraining order but ultimately decided against it. Adam denied these allegations saying that Kelly was only doing this to get attention. In 2021, Adam underwent surgery, and he has been discreet about revealing details about his girlfriend. He currently resides in Atlanta, Georgia, as he continues to navigate his life beyond the reality TV spotlight.
Chris "C.T." Tamburello is Thriving in the Entertainment Industry
Chris, fondly known as C.T., was a 22-year-old housemate from Boston, Massachusetts, when he joined 'The Real World: Paris.' Pursuing a degree in Business Management at the University of Massachusetts Amherst, C.T. worked as a bartender at a nightclub near his school. Over the years, he has become an enduring figure in the world of reality TV, thanks to his consistent presence on MTV's 'The Challenge.'
His journey on 'The Challenge' includes multiple victories, with wins in seasons like 'Rivals II,' 'Invasion of the Champions,' 'Champs vs. Stars 1,' 'Champs vs. Stars 2,' 'War of the Worlds 2,' 'Double Agents,' and 'Spies, Lies & Allies.' He also reached the finals in seasons like 'The Inferno,' 'The Inferno II,' 'The Gauntlet III,' 'Battle of the Exes,' and 'Dirty 30.' Beyond the world of reality TV, C.T. ventured into acting, producing, and starring in the horror movie 'Habitual,' released in November 2020.
His personal life also saw significant changes, including his marriage to Lilianet Solares in 2018, with whom he shares a son named CJ. However, in 2022, his marriage faced turbulence, leading to divorce proceedings. Legal agreements were reached regarding finances and custody arrangements, with C.T. providing financial support and Lilianet moving out of their shared home. The same year, he bagged a role in the movie 'The Most Dangerous Game,' followed by starring in the film 'Hunting Games' in 2023. In April 2023, he also informed his fans that he was on a fitness journey and hinted that he might be getting ready for another appearance in the show 'Challenge.'
Christina Trainor is Leading a Private Life Now
Christina Trainor, originally from Las Vegas, Nevada, brought her unique background to 'The Real World: Paris.' A criminal justice graduate from the University of Nevada, Las Vegas, her multicultural heritage, a Korean mother and a German father, and military upbringing shaped her adaptable and diverse perspective on life. Following her stint in Paris, Christina has maintained a lower profile in the public eye. In 2004, she made an appearance in the TV movie 'Real Hot,' but other than this, she has chosen to keep information about her professional and personal life undisclosed.
Leah Gillingwater is a Dedicated Mother Today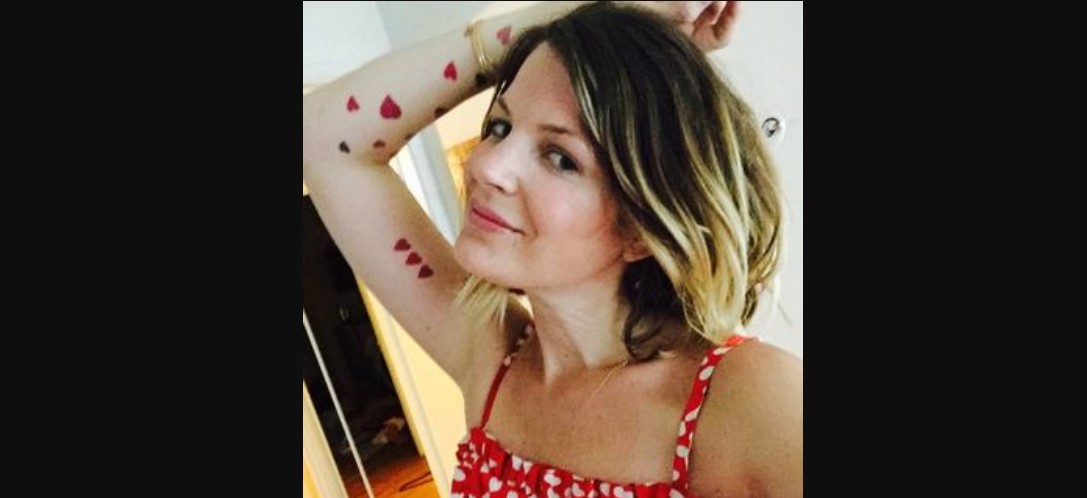 Leah Gillingwater, a vivacious 22-year-old from Long Island, New York, made quite an impression during her time on 'The Real World: Paris.' Her larger-than-life personality, penchant for fashion, and love for the high life made her a standout character among the cast. After the season ended, she took her reality TV journey a step further by competing in 'The Challenge' and 'The Inferno.' She transitioned into a career as a freelance event producer and stage manager, setting up shop in Los Angeles, California, in 2006.
She has worked on movies like 'Kurbaan,' 'The Hungry Ghosts,' and 'Santa Live.' This career move allowed her to step away from the spotlight and focus on her professional growth. In 2021, she made a triumphant return to Instagram, announcing her comeback to the public eye. In addition to her career pursuits, Leah is also a dedicated mother to a son named Griffin. It's evident that Leah has continued to evolve and thrive since her days on reality TV, proving that life after the cameras can be just as eventful and fulfilling.
Mallory Snyder is Embracing Motherhood Today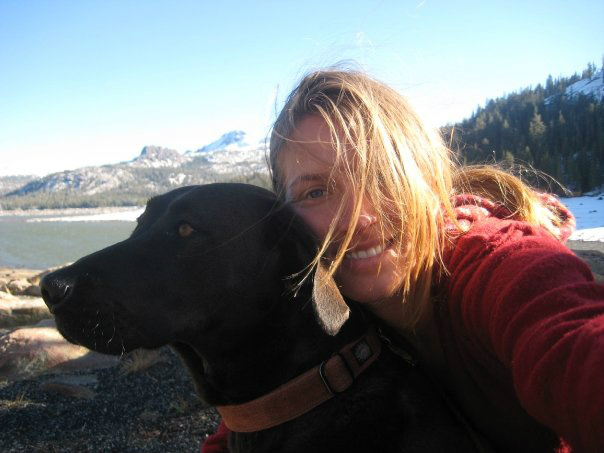 Mallory Snyder, a 19-year-old freshman hailing from Palatine, Illinois, embarked on her 'Real World: Paris' journey with aspirations of exploring a life beyond athletics. However, her story was not just about her athletic past but also her personal journey. She arrived in the house as a single young woman, determined to find love before losing her virginity. Her striking looks gained the attention of Adam and Ace, setting the stage for potential romantic entanglements.
After her time in Paris, Mallory ventured into the world of modeling, a career choice that aligned with her natural beauty and presence. She achieved considerable success in the modeling industry, earning a coveted spot in the Sports Illustrated magazine's annual swimsuit issue for both 2005 and 2006. Her modeling portfolio also included collaborations with renowned brands like Abercrombie & Fitch and J.Crew.
In 2009, Mallory's modeling prowess was officially recognized when she was voted USA Top Model of the Year, solidifying her position in the world of fashion and modeling. Beyond her modeling career, Mallory's personal life also took a significant turn. In 2018, she tied the knot with Greg Ochoa, marking a new chapter in her life. Mallory and Greg's journey together has led to the expansion of their family, as they became parents to two children.
Simon Sherry-Wood is Focusing on His Career
Simon Sherry-Wood, an 18-year-old from Dublin, Ireland, brought a unique perspective to the season. As an openly gay man, Simon's journey was marked by his family's acceptance of his homosexuality and his experiences in Dublin's vibrant gay scene. After the cast left the Real World house, they came together, with the exception of Simon, who joined the reunion via telephone, to discuss their experiences during and after the season in 'French Kissing and Telling: The Real World Paris Reunion.'
Simon's journey took an interesting turn as he became a member of the Scruff Pit Crew during the sixth season of 'RuPaul's Drag Race,' a popular reality competition show celebrating the art of drag. In terms of his personal life, Simon underwent significant changes as well. He emigrated to the United States in his early 20s and achieved the milestone of becoming a naturalized American citizen in 2020. Currently residing in Los Angeles, Simon's journey has taken him from Dublin to the heart of the entertainment industry.
Read More: The Real World Season 8 (Hawaii): Where Are They Now?