Reality television has been a cultural phenomenon for decades, with numerous shows leaving a lasting impact on both the genre and society at large. One such show that achieved significant popularity and influence was 'The Real World.' Created by Jonathan Murray and Mary-Ellis Bunim, 'The Real World' premiered in 1992, becoming a pioneering series in the realm of reality TV. It brought together a diverse group of young adults from different backgrounds and documented their lives, relationships, and personal growth while living together in a shared house.
Season 14 of 'The Real World' took place in sunny San Diego and featured a group of housemates whose experiences and journeys resonated with viewers. As the season progressed, it provided a glimpse into the lives, struggles, and dreams of the contestants. Let's delve into the lives of the cast members and explore what they've been up to since their time on the season.
Where is Brad Fiorenza Now?
Brad Fiorenza, a charismatic and adventurous young man from Chicago, Illinois, entered 'The Real World: San Diego' with his daredevil attitude and outgoing personality. At the age of 22, Brad had just graduated from Lewis University with a degree in accounting. His reality TV journey didn't end with 'The Real World' but he went on to participate in multiple seasons of 'The Challenge,' MTV's competition-based reality series that often features past 'Real World' cast members.
It was during his time on 'The Challenge' that he crossed paths with Tori Hall, an alumna from 'Road Rules: Viewers' Revenge.' Their connection blossomed, leading to marriage in April 2010. The couple's union resulted in the birth of two children. However, as life can take unexpected turns, Brad and Tori faced challenges in their relationship and ultimately divorced in 2016. This significant life change prompted Brad's return to 'The Challenge' in 2018, where he continued to compete in various seasons of the show.
Outside the realm of reality TV, Brad pursued education and career opportunities. In 2011, he graduated from the College of Business at Northern Illinois University, earning a degree in Leadership Masters of Accounting Science Program. His professional journey saw him working in diverse roles, including as an Executive Director/Producer for the KPMG Gold Project, an Agency Owner for Farmers Insurance, and a Producer/Manager for IPS Broker Services.
In August 2016, Brad took on the role of a Special Education Teacher at White Oak Elementary, reflecting his commitment to making a difference in the lives of others. After leaving the educational sector, he transitioned to a role as a Field Underwriter for Prime Insurance Company, where he continues to work today. Additionally, Brad's personal life took another turn when he entered a relationship with Britni Thornton from 2017 to 2018, marking a new chapter in his journey. In 2022, Brad made a return to 'The Challenge' once again, participating in 'The Challenge: All Stars 3.'
Where is Cameran Eubanks Now?
Cameran Eubanks, a 19-year-old native of Anderson, South Carolina, brought warmth and down-to-earth charm to the season 14 of the show. Following her stint on 'The Real World,' Cameran's reality TV journey continued. She became a cast member on Bravo's popular reality series 'Southern Charm,' which explores the lives of socialites and professionals in Charleston, South Carolina.
Cameran married Dr. Jason Wimberly, an anesthetist based in Charleston, South Carolina, on April 12, 2014, at a picturesque plantation outside of Charleston, adding a touch of Southern charm to their union. The couple welcomed their first child, a daughter named Palmer Corrine Wimberly, on November 11, 2017, marking a momentous milestone in Cameran's life. In 2020, Cameran made a significant announcement: her departure from 'Southern Charm.'
The following year, in 2021, she released her first memoir, titled 'One Day You'll Thank Me,' offering readers a deeper insight into her life and experiences. Notably, Cameran's entrepreneurial spirit came to the forefront when she partnered with Cecil and Lou in 2022 to launch a capsule of children's styles. Despite her reality TV career, she has managed to maintain a healthy distance between her private life and her public persona.
Where is Frankie Abernathy Now?
Frankie Abernathy, hailing from Kansas City, Missouri, brought a unique and creative spirit to 'The Real World: San Diego.' Diagnosed with cystic fibrosis at a young age, Frankie was a certified masseuse and aspiring artist. Her love for punk rock music and Hello Kitty, along with her numerous piercings, made her a distinctive presence in the house. Frankie's journey after leaving the season was marked by personal and creative pursuits. She spent her time working at various retail outlets in Kansas City and engaged in tattoo conventions with the Art Intensity Network.
Her creativity extended to designing purses made from old vinyl records, showcasing her artistic flair. However, the challenges of living with cystic fibrosis, a chronic lung disease, continued to impact her life. In 2006, Frankie and her family moved to Shorewood, Wisconsin. Winter posed particular difficulties for individuals with cystic fibrosis, and that year was especially challenging for Frankie. Her health deteriorated, leading her family to explore the possibility of her being placed on a lung transplant list.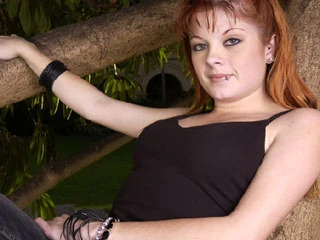 Tragically, on June 9, 2007, Frankie Abernathy passed away in Shorewood, Wisconsin, due to complications of cystic fibrosis. She was 25 years old. Her untimely death marked the loss of a vibrant and unique individual. A scholarship was established in Frankie Abernathy's name at her alma mater, Blue Springs High School, honoring her memory and contributions.
Her housemate Jacquese Smith, who shared a close bond with Frankie, was deeply affected by her passing, as were fellow housemates and the audience who had come to admire Frankie's strength and individuality. In many ways, her journey serves as a reminder of the profound impact that reality TV can have, not only in entertainment but in raising awareness and touching lives.
Where is Jacquese Smith Now?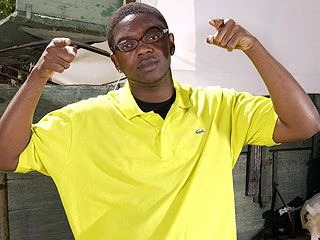 Jacquese Smith, a 19-year-old from Paterson, New Jersey, entered the San Diego house with a unique backstory that immediately drew viewers' attention. Forced to become the 'man of the house' after his father left the family, Jacquese had to learn to take care of himself at an early age.
After the season ended, Jacquese continued to be part of the 'Real World' universe, participating in 'Battle of the Sexes 2,' showcasing his competitive spirit. His appearance at 'The Real World Awards Bash' in 2008 earned him recognition and an award for 'Best Phone Call Gone Bad' with Robin Hibbard, demonstrating his enduring presence in the reality TV world. However, since then, he has kept the details of his private life out of the public eye.
Where is Jamie Chung Now?
Jamie Chung, a 20-year-old from San Francisco, California, brought a unique perspective to 'The Real World: San Diego' as a second-generation Korean-American woman raised by traditional parents. Her background and personality made her a captivating figure on the season. After leaving, she embarked on an acting career, starting with minor roles in television and films. From playing Cordy Han in 'Days of Our Lives' to appearing as a Hooters girl in 'I Now Pronounce You Chuck and Larry,' Jamie began to make her mark in the entertainment industry.
One of Jamie's earliest on-screen appearances was in the music video for Rihanna's hit single 'Umbrella,' where she was positioned to the right of Jay-Z. This resulted in her getting the lead role in the ABC Family television miniseries 'Samurai Girl.' Her career continued to flourish with supporting roles in films like 'Sorority Row' and 'Dragonball Evolution,' where she portrayed Goku's love interest, Chi Chi.
Jamie's versatility as an actress was evident as she took on a lead role in the independent film 'Eden,' where she played a Korean American girl abducted and coerced into prostitution by American human traffickers. Her talent and dedication to her craft led to more prominent roles, such as Mulan in the television series 'Once Upon a Time,' 'Sin City: A Dame to Kill For,' 'Big Hero 6,' 'Lovecraft Country,' and 'My Dad the Bounty Hunter.'
In 2013, Jamie Chung moved to Manhattan, where her romance with actor/musician Bryan Greenberg had already blossomed since early 2012. Their love story culminated in a heartfelt engagement in December 2013, after Jamie proposed to her in his hometown in San Francisco with a song he wrote. They got married in 2015 at the El Capitan Canyon resort in Santa Barbara, California. Currently, they are parents to twins who were born on October 24, 2021, through oocyte cryopreservation.
Where is Randy Barry Now?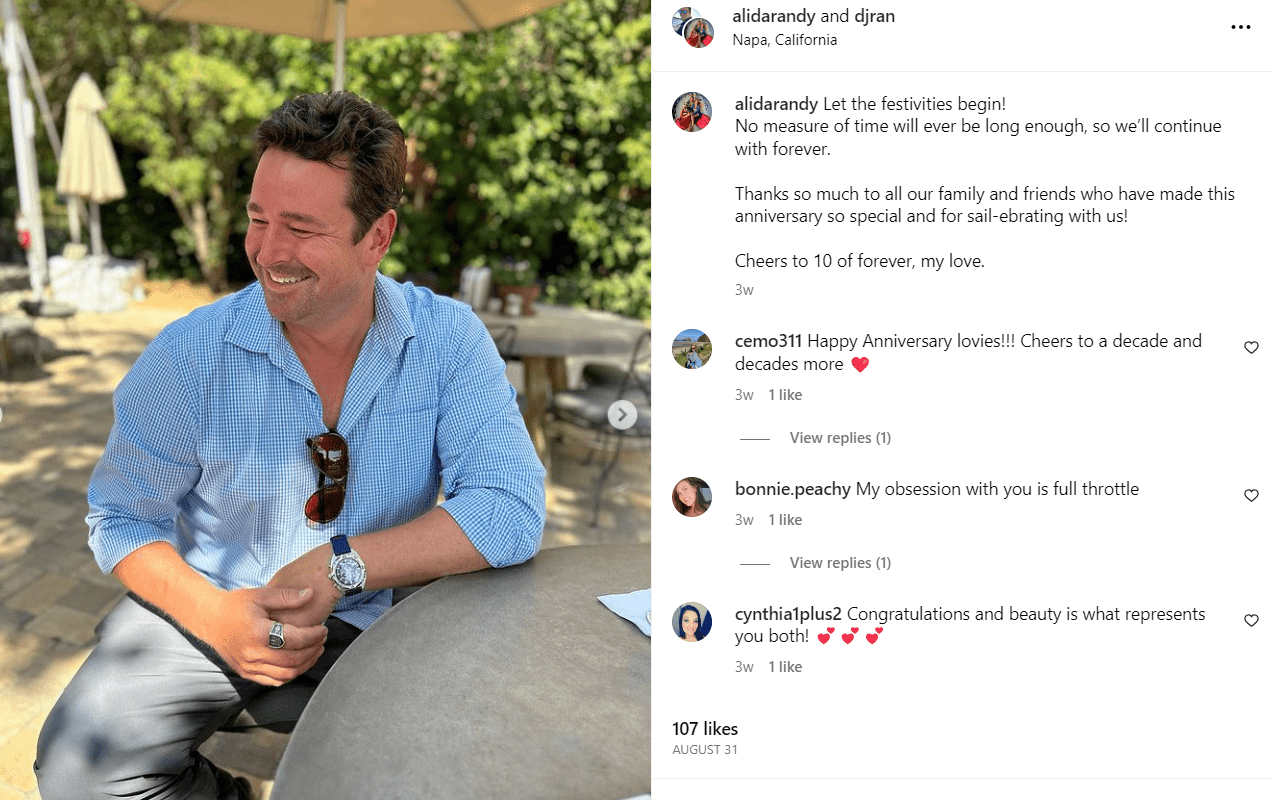 Randy Barry, a 24-year-old industrial sculptor from Boston, Massachusetts, was a standout character on 'The Real World: San Diego.' Described as creative, insightful, and charismatic by MTV.com, Randy's journey showcased his multifaceted personality. Following his stint on 'The Real World,' Randy's life took an intriguing turn. In 2005, he became the spokesperson for STA Travel, and his experience in the world of reality TV led to appearances on various MTV shows. He traveled the country, making appearances at bars, DJing at MTV Spring Break events, and speaking at colleges alongside other reality TV cast members, discussing the effects of reality TV and decision-making.
However, it was his love life that brought a significant change to Randy's journey. In 2008, he was asked to be a judge for Miss Boston and had a fateful encounter with Alida D'Angona, who was crowned Miss Massachusetts USA in 2011. Their love story blossomed, leading to a relationship that transcended reality TV. Randy's commitment to their relationship led him to reject offers to participate in more 'Real World' challenge shows, choosing instead to prioritize his connection with Alida.
Randy's professional journey included roles as a Special Events Coordinator for StudentCity.com, Marketing Special Event Coordinator for the Wachusett Mountain Ski Area, Marketing Director of The International Golf Club and Resort, and Marketing Communications Manager at Consigli Construction Co., Inc. He also ventured into the Marine Corps Community Services and the world of yacht sales advisory with Ishkeeh Marine Services.
Currently, Randy works in the Video Production and Digital Marketing department at BYB Digital, showcasing his adaptability and professional growth. In March 2021, he assumed the role of Yacht Broker at California Yacht Sales Inc. and took on a diverse career path. In 2023, Randy celebrated his 10-year anniversary with Alida D'Angona, highlighting the enduring love that began during his 'Real World' days.
Where is Robin Hibbard Now?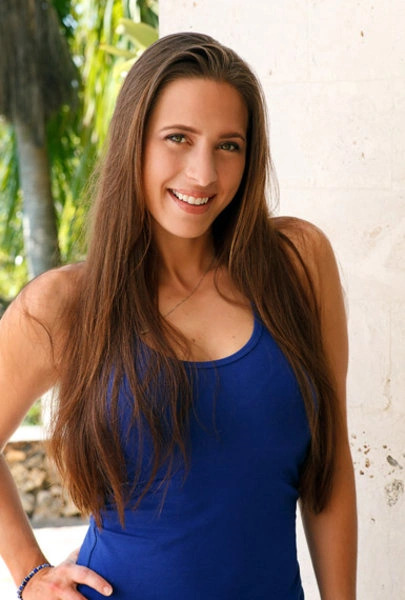 Robin Hibbard, hailing from Tampa, Florida, made her debut on 'The Real World: San Diego' at the age of 22. Her spirited personality, described as 'spunky, energetic, and gorgeous,' quickly caught the audience's attention. Robin's stint on the season was marked by her role as a genuine party girl who helped others break out of their shells. After leaving 'The Real World,' Robin's life took some unexpected turns. She became a mother, with a son named Ethan, born in 2008, and a daughter, Raina, in 2015. However, her journey was not without its share of difficulties.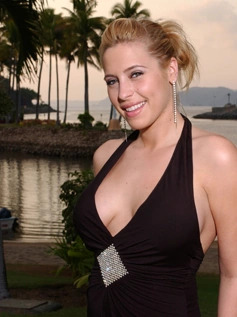 Robin faced legal troubles that garnered media attention. In April 2023, she was arrested and charged with violating a domestic violence injunction. This arrest came after her family had sought a restraining order against her in April 2022, accusing her of drug abuse on their property, property damage, and threats of physical harm. Her family's claims painted a troubling picture of her life during those years, alleging that she had been unemployed for five years, struggled with drug addiction, and exhibited erratic behavior. They also mentioned her struggles with mental health and non-adherence to medication.
Despite these challenges, Robin Hibbard managed to secure her release from jail in June 2023, following a plea of no contest to the charges. While a no-contest plea does not admit guilt, it allows the court to treat her as if she were guilty. With 67 days of credit served in jail, she regained her freedom.
Where is Charlie Dordevich Now?
Charlie Dordevich, an 18-year-old aspiring musician hailing from Belgrade, Serbia, brought his unique personality to 'The Real World: San Diego.' Charlie's love for travel and disdain for staying in one place for too long made him an exciting addition to the Season 14 cast. Post-show, Charlie's life took a different turn. He got married to Amy Dee, and the couple has celebrated a decade of marriage. Together, they are proud parents of two daughters, marking a significant transition into family life. However, Charlie's journey did not gain the same level of public attention as some of his castmates. Instead, he seemed to embrace a quieter life away from the reality TV spotlight.
Read More: The Real World Season 13 (Paris): Where Are They Now?