MTV's 'The Real World' has been a cultural phenomenon for decades, showcasing the lives and interpersonal relationships of diverse strangers living together in various cities. The twentieth season, 'The Real World: Hollywood,' brought its own unique flavor to the reality TV landscape. Premiering on April 16, 2008, this season marked a milestone in the series by being the second to take place in the iconic city of Los Angeles. In this season, a group of nine cast members embarked on a journey that would change their lives forever. Let's take a closer look at where these cast members are today.
Where is Brianna Taylor Now?
Brianna Taylor, hailing from Philadelphia, Pennsylvania, entered 'The Real World: Hollywood' with dreams of becoming a singer. Her life before the show was far from ordinary, as she had once auditioned for American Idol and even reached the top 44 in Season 5. After her stint on 'The Real World,' Brianna Taylor continued to pursue her music career. Her self-titled EP, co-produced by Tomas Costanza and Matthew Bair, garnered attention and included the single 'Summertime.' By July 2008, her EP had become the 16th most-purchased album on iTunes, selling over 60,000 copies.
Brianna also participated in the eighteenth season of 'The Real World/Road Rules Challenge.' Additionally, in October 2009, she released her first full-length debut album, 'Fireworks at the Fairground,' via Chamberlain Records, featuring her new single 'Criminal.' Since 2016, Brianna Taylor has been a member of the Marino's Band/Juicy, showcasing her musical talents and continuing to make her mark in the entertainment industry. To this day, she continues to perform and share her musical talent with the world through her band.
Where is David Malinosky Now?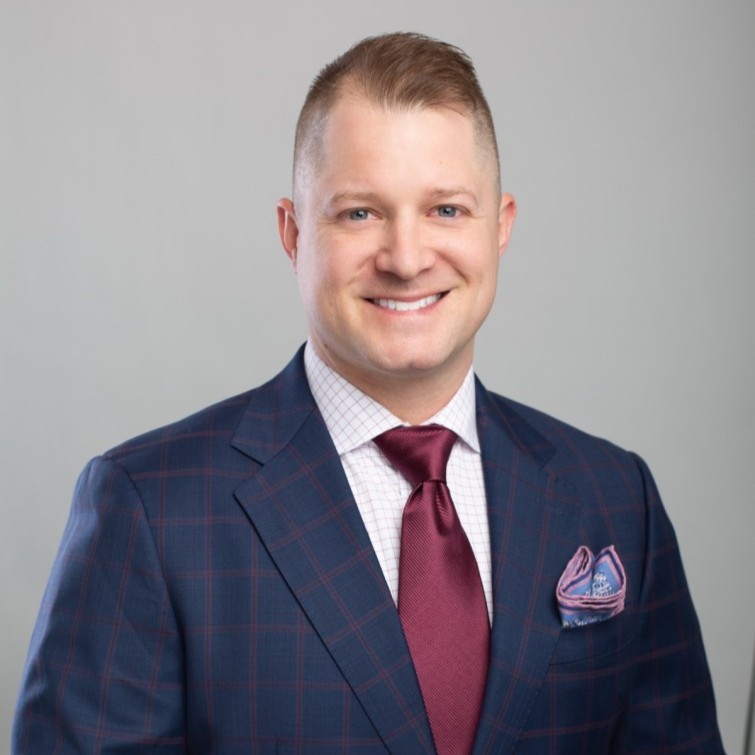 Originally from Waynesboro, Pennsylvania, David 'Dave' Malinosky brought humor and outgoing energy to the show. He aspired to become an actor or TV host and had a penchant for shock humor. His time on the show was marked by a romantic relationship with fellow cast member Kimberly. However, Dave's journey took a different path after his reality TV stint. He ventured into the world of sports and event management, starting as a Special Events and Team Operations Game Day Assistant Coordinator at the Tampa Bay Buccaneers from 2010 to 2014. During this time, he was also working as an Event Services Manager/Marketing Operations Coordinator at Ironman World Triathlon Corporation.
Dave then joined Sentry Event Services, Inc. as a Regional Account Director from April 2014 to March 2015, showcasing his ability to excel in event management. Continuing his career journey, Dave served as a Territory Manager at Millennium Health, focusing on the Raleigh/Durham area. Subsequently, he took on the role of Territory Manager – Neuro Spine & ENT at Stryker from March 2017 to October 2018. Today, David Malinosky holds the position of National Business Development Manager at Philips, a testament to his corporate success and ability to adapt his talents to different industries.
Where is Greg Halstead Now?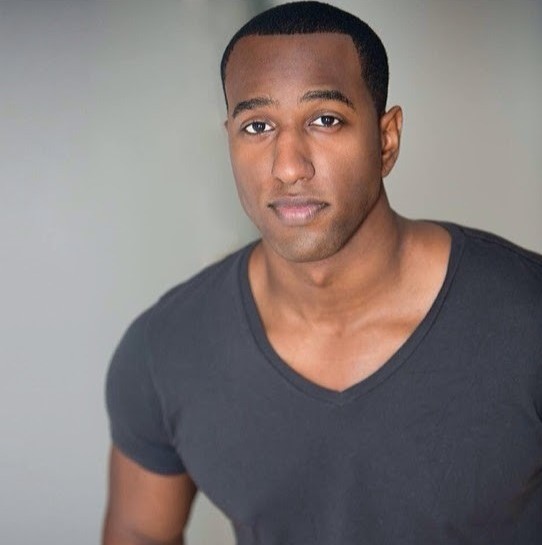 Greg Halstead, originally from Daytona Beach, Florida, made a unique entrance into 'The Real World: Hollywood.' He was the first cast member to be selected by a viewer poll, reflecting his striking appearance and the viewers' fascination with him. Post-show, Greg Halstead chose to distance himself from the reality TV world and the production company Bunim/Murray. He notably missed the reunion, leaving fans curious about his whereabouts. Today, Greg resides in Los Angeles and works at The 360 Group as an Executive Team Lead for Asset Protection. His journey after leaving Hollywood suggests that he found success outside of the spotlight, forging his own path in the professional world.
Where is Joey Kovar Now?
Hailing from Chicago, Illinois, Joey Kovar brought a unique story to 'The Real World: Hollywood.' A personal trainer and former bodybuilder, he was known for his commitment to fitness. However, beneath his muscular exterior lay a troubled past marked by addiction and a difficult upbringing. Following his time on 'The Real World,' Joey Kovar's struggles with addiction continued to haunt him.
He appeared on the third season of 'Celebrity Rehab with Dr. Drew' in November 2009, seeking treatment for addictions to alcohol, cocaine, ecstasy, methamphetamine, and steroids. In a poignant moment on the show, he expressed his desire to recover but also acknowledged the uncertainty of his journey. Tragically, Joey Kovar's battle with addiction ended in a heartbreaking way. Joey Kovar passed away on August 17, 2012, at the age of 29 due to opiate intoxication.
Where is Kimberly Alexander Now?
Kimberly Alexander, hailing from Columbia, South Carolina, made a significant impact during her time on 'The Real World: Hollywood.' Raised in a devoutly religious household, Kimberly was sometimes perceived as 'ditsy' by her roommates, as she didn't always think before speaking, leading to occasional offensive statements. Despite these challenges, she had big aspirations, hoping to become the host of an entertainment show.
During the show, Kimberly's relationship with fellow housemate David became a point of interest, and it was indicated in Episode 5 that their relationship had become intimate. However, her journey didn't stop there. In July 2015, Kimberly welcomed her first son, Hudson, and in September 2019, she tied the knot with her husband, Ryan. Other than this, she has chosen to keep the details of her private life under wraps.
Where is Sarah Ralston Now?
Sarah Ralston, a recent Arizona State University graduate from Phoenix, Arizona, brought a unique perspective to the Hollywood House. Aspiring to become a broadcast journalist with strong conservative views, she was close to her family, and this was her first time living so far away from them. Sarah's journey took a turn after 'The Real World: Hollywood.' She worked as an editor at EMMA Magazine before venturing into renovating and flipping houses. Her personal life also evolved as she got married and had a son and a daughter.
Where is William Gilbert Now?
Will Gilbert, a DJ and aspiring music producer from Detroit, Michigan, added charisma and charm to the Hollywood house. Described as a ladies' man, his dating life and interactions with fellow housemates Janelle Casanave and Brittini Sherrod were focal points of the season. Will's journey didn't end with the show. He continued to pursue his music career, headlining as a DJ at MGM Grand Casino in Detroit and gaining recognition by being listed in Forbes Next 1000. In 2021, he was named the #1 Virtual Party DJ in the world by Google. Will also embraced family life, marrying Victorious and becoming a father of two.
Where is Brittini Sherrod Now?
Brittini Sherrod, a model from Tempe, Arizona, joined the Hollywood House in Episode 10. Described as a confrontational young woman with mixed-race heritage, Brittini's journey on 'The Real World' involved navigating her racial identity and mending fences with her estranged African-American father. After leaving the season, Brittini continued her career in the entertainment industry. In the world of cinema, she has graced the screen in notable films like 'Some Kind of Beautiful,' 'A Night to Regret' and even ventured into the Marvel universe with 'Marvel's Spider-Man.'
Her television career is equally impressive, with credits that include appearances on popular shows like 'Black-ish,' 'The Kominsky Method,' 'Jane the Virgin,' and 'The Rookie,' among others. She married Jeremy Roberts in 2017, changing her name to Brittini London Roberts, and became pregnant with a son in October 2023. Her personal and professional growth exemplifies the transformative power of her experiences on the show.
Where is Nick Brown Now?
Nick Brown, originally from New Rochelle, New York, entered the Hollywood house in Episode 10 alongside Brittini. As an aspiring model and television host, Nick was described as a respectful 'ladies' man' with a strong connection to his family. Nick Brown's journey didn't end with his time on the season; it was just the beginning of a multifaceted career in the entertainment industry. Once the season ended, he became a host for the MTV Spring Break Las Vegas and produced Clayton's Beach Stage Festival on South Padre Island, showcasing his versatility as an entertainer. He even ventured into the world of modeling, representing brands like Tommy Hilfiger, Disney, and McDonald's.
Nick made an appearance in ads for well-known brands such as Macy's, Dockers, Sam's Club, Amscot Financial, and many others. One of his remarkable achievements was the release of his pop single, "Leave With You," which received international airplay on Spotify. He launched a music publishing company called Relentless Team Music Publishing, and he secured licensing deals for songs used in popular television shows, including 'Keeping Up With the Kardashians,' 'Kourtney And Kim Take Miami,' 'The Bad Girls Club,' and 'The Challenge.'
In his personal life, Nick Brown has found love with Kaitlyn Seigler, and they continue to share their journey together. He transitioned from being a host to becoming an entrepreneur, brand marketer, and public speaker under Nick Brown Productions LLC. With over a decade of experience, Nick has continued to thrive in the entertainment industry.
Read More: The Real World Season 16 (Austin): Where Are They Now?