'The Real World: Cancun' marked the twenty-second season of MTV's iconic reality television series, which has captured the hearts of viewers since its inception. Created by Jonathan Murray, the show introduced a groundbreaking concept: a group of diverse strangers living together in a different city each season, with cameras documenting their lives and interpersonal relationships.
The season featured eight individuals living in a hotel converted into a suite, and it was the fourth season of 'The Real World' to be set outside the United States. The choice of Cancun was strategic, offering a contrasting backdrop to the previous season in Brooklyn. For the fans of the show who are curious about the lives of the cast members of the season, we have shared everything we know. So, let's dive in!
Where is Ayiiia Elizarrarás Now?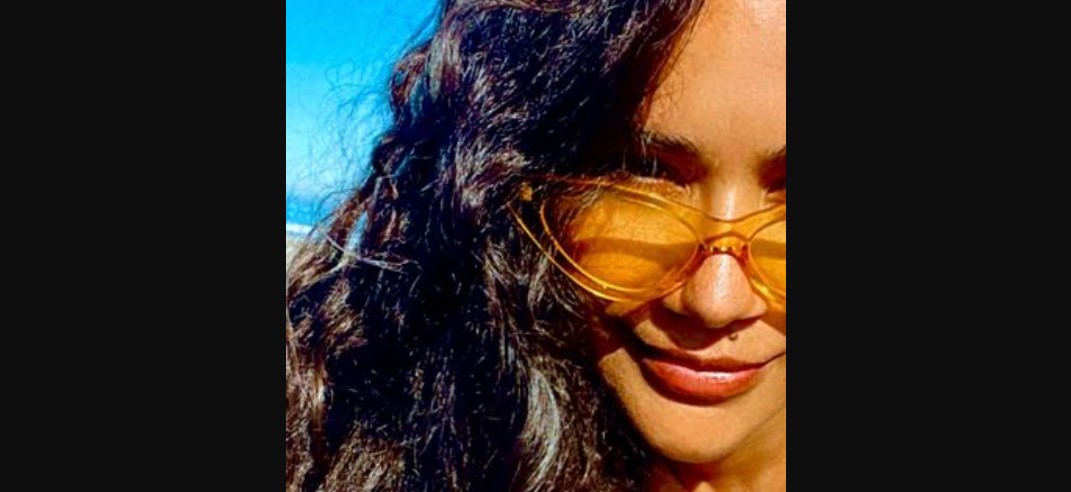 Ayiiia Elizarrarás entered the spotlight as a model and Hooters waitress who entered the season, thanks to the support of her friends and voters. During her time in Cancun, Ayiiia opened up about her troubled past, which included a difficult breakup with her boyfriend and a history of drug abuse and self-mutilation. After the season, she entered a serious relationship with another woman and lived with her mother in San Diego. She had plans to move into her own house but also had unresolved issues with Jonna that persisted beyond the filming of the season. She also became a contestant on 'Cutthroat.' As of now, Ayiiia is the host of 'All Tea, All Thots' podcast and published a book titled 'Late Night Thots.'
Where is Bronne Bruzgo Now?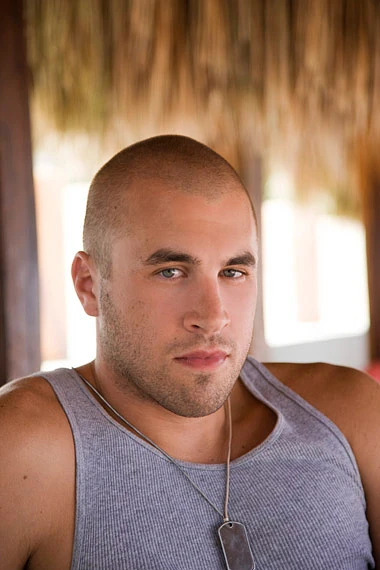 Bronne Bruzgo, known as the life of the party and a Marine ROTC member, brought his sense of humor and boundary-pushing antics to 'The Real World: Cancun.' A former nude model and a boxer, Bronne's behavior led to his eviction from the hotel during episode 9, following a drunken incident involving a fire extinguisher. Since his time on the season, Bronne has chosen to keep his private and professional life out of the public eye, leaving fans curious about his post-season endeavors. He is likely married now, but the details of it aren't disclosed to the public.
Where is CJ Koegel Now?
CJ Koegel, an NFL free agent and accomplished punter, was dubbed 'the All-American boy' on the season. Despite having a girlfriend named Danielle back home, the temptations of Cancun led to the end of their relationship in the first episode. Since filming ended, CJ planned to pursue his football dreams as well as a possible TV show in Miami. His professional journey began in February 2009 as a Model at Wilhelmina Models, where he has continued for an impressive 14 years and 9 months. In August 2012, he took on the role of Owner at Koegel Fitness in Boca Raton, FL, maintaining this position for 11 years and 3 months.
Simultaneously, he has served as an Inventor at OTTO SPHERE in New York, NY, since November 2012. CJ currently holds the position of Director Of Creative Development at Medstar Media in the Greater New York City Area, overseeing marketing campaigns, devising strategies, conducting research, managing social media initiatives, and creating engaging content for 5 years and 8 months. On September 13, 2019, he married fellow trainer Bree Branker. They have two kids together named Tuck and Winnie.
Where is Derek Chavez Now?
Derek Chavez, often described as the 'nice guy' of the group, stood out for his affable nature and ability to get along with everyone in the house. Raised by his grandmother, whom he considered his mother, Derek was an overachiever in high school and openly gay. While he wasn't interested in commitment during the season, he pursued a bachelor's degree in kinesiology at Arizona State University and aspired to become a physician's assistant. Derek and Jonna, another cast member, returned to working together in Phoenix after their time in Cancun. Unfortunately, he lost his younger sister, Breana Chavez. As of now, he is cherishing his life with his two dogs, Emmy and Chuck.
Where is Emilee Fitzpatrick Now?
Emilee Fitzpatrick, like Ayiiia, worked as a Hooters waitress and was the daughter of therapists. Described as sensitive and working to change her views on relationships, Emilee also shared a close and intimate connection with Ayiiia during the season. She dealt with severe Attention-Deficit Hyperactivity Disorder (ADHD) and took a prescription for Adderall to manage it.
After her stint on 'The Real World: Cancun,' Emilee left her job at Hooters and moved to New York with her friend Jasmine, embarking on a new chapter in her life. She made her acting debut in the 2019 movie 'Habitual,' marking her transition into the entertainment industry. She also competed in 'The Challenge,' serving as an alternate in two seasons but ultimately being sent home without participating.
Where is Jasmine Reynaud Now?
Jasmine Reynaud, a fiery and outspoken 22-year-old hailing from Friendswood, Texas, made her mark on 'The Real World: Cancun' with her bold personality and undeniable presence. Her friends often remarked on her poor taste in men, a theme that seemed to follow her throughout her MTV journey. After the season, Jasmine continued to make waves in the reality TV world by participating in various seasons of 'The Challenge,' including 'Rivals,' 'Battle of the Exes,' and 'All Stars 2.'
In her personal life, Jasmine welcomed two children into the world: a daughter named Madelyn Eva in December 2015 and a son named Leonardo in January 2020. Currently, Jasmine resides in Massachusetts with her family, where she has been building her life outside of the reality TV spotlight. Her journey from 'The Real World' to motherhood and beyond showcases her resilience and growth as an individual.
Where is Joey Rozmus Now?
Joey Rozmus, a 22-year-old from Lawrence, Massachusetts, was known for his tall, tattooed, and 'bad boy' persona. He made quite an impression with his passion for music, arts, and relentless pursuit of women in Cancun. Joey's journey after 'The Real World: Cancun' took him back to Massachusetts, where he continued playing music and eventually transitioned into the restaurant industry. Joey began his career in June 2005 as a Bar Manager at TGI Fridays, where he worked for nearly 9 years. After that, in February 2015, he became a Training General Manager at Red Robin for 5 and a half years, focusing on managing inventory, finances, and staff training.
He also made his acting debut in 2011 in the movie 'Living Will.' Currently, Joey has been the Director of Food and Beverage at Boston Billiard Club & Casino since August 2020, where he's responsible for things like analyzing food costs, communication, training, and development. In his personal life, Joey became a father, with three children adding new dimensions to his life. Today, he resides in Sandown, New Hampshire, embracing a more settled and professional chapter while cherishing his family.
Where is Jonna Mannion Now?
Raised in foster care and later adopted, Jonna Mannion faced the struggle of balancing her relationship back home with the temptations of Cancun. Her flirtatious tendencies and tumultuous relationship with fellow cast member Pat added drama to the season. After the season ended, Jonna continued her journey in the reality TV world by participating in multiple seasons of 'The Challenge.' She gained recognition for her relationships with fellow contestants, including Zach Nichols. Jonna also appeared on the TV show 'Rehab: Party at the Hard Rock Hotel.'
Jonna welcomed her daughter Naleigh in August 2016 and got married to Kevin Stephens in 2019. The following year, she gave birth to her son Cal. Notably, she became a two-time champion on 'The Challenge: All Stars,' proving her competitive spirit and resilience. As of today, Jonna Mannion remains a prominent figure in the reality TV scene, with her triumphs and personal growth shining as a testament to her determination.
Read More: The Real World Season 21 (Brooklyn): Where Are They Now?