'The Real World: D.C.,' the twenty-third season of MTV's iconic reality television series, took viewers on a rollercoaster ride through the lives of eight diverse strangers living together in the heart of Washington, D.C. Premiered on December 30, 2009, the show is a unique blend of political drama and personal challenges. Created by Mary-Ellis Bunim and Jonathan Murray, this season marked a significant shift in the series, focusing on the charged atmosphere of the nation's capital as a backdrop for the cast's adventures and misadventures.
As the cameras followed their lives and interpersonal relationships, viewers became engrossed in the stories of the cast members. Each cast member brought their unique personalities and experiences to the show, making it a memorable season in the Real World franchise. Let's take a look at where the cast of 'The Real World: D.C.' is now and how their lives have evolved since their time on the show.
Where is Andrew Woods Now?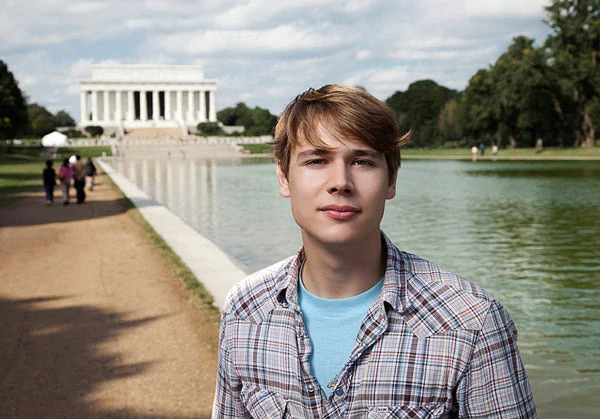 Andrew Woods, a 21-year-old comic book creator and painter hailing from Westminster, Colorado, brought his politically incorrect humor and penchant for provocation to 'The Real World: D.C.' During his time on the show, Andrew struggled with relationships, having been dumped by an unfaithful girlfriend. Andrew got his bachelor's degree in Computer Animation and Graphics from the University of Colorado in 2015.
Andrew's professional career began in July 2009 as an Editorial Cartoonist at The Washington Times for 5 months. After that, he joined MTV's Real World Season 23 from March 2009 to April 2010 while continuing his work as a published editorial cartoonist. Currently, Andrew works as an Independent Contractor/Travel Channel Production Assistant at High Noon Entertainment.
Where is Ashley Lindley Now?
Ashley Lindley, a 22-year-old native of Houston, Texas, was one of the most politically aware cast members on 'The Real World: D.C.' Her strong opinions and sharp wit made her a central figure in the house. Ashley's backstory included a troubled childhood marked by violence at the hands of her stepfather and estrangement from her family, making her closest friends her new family. Ashley's career trajectory after the show showcased her entrepreneurial spirit. She embarked on a journey through the world of marketing, starting as an Affiliate Manager at Eagle Web Assets Inc.
Ashley then held positions at Roundleaf Inc., The Shaffer Agency, Burgerim, and 4P's Restaurant Group, significantly contributing to the growth of the latter from a small entity to a nationwide brand. She also started acting in 2011, with roles in a few productions, like a small part in 'Birds of a Feather.' In 2014, she got married to Daniel Shaffer, but soon after that, she got sick with a bacterial infection in her stomach that left her bedridden and unable to work for months. Her latest venture, Lindley Hancock & Co, founded in July 2022, focuses on bridging the gap between artificial intelligence (AI) and practical applications in various sectors.
Where is Callie Walker Now?
Callie Walker, hailing from Huntsville, Texas, was introduced to viewers as a small-town girl with big dreams. The aspiring photographer had endured a challenging childhood, including living in warehouses and junkyards. She felt out of place in her conservative hometown but insisted that she held conservative values herself. Callie's professional journey after the show has been marked by her dedication to advocacy and photography. She started as a Motivational/Lecture Speaker, delivering impactful talks on body image, self-esteem, and eating disorders to thousands of youths.
Subsequently, she gained experience in various marketing and PR roles, working for organizations like the American Legacy Foundation and 360integrate. Her career then took an exciting turn as she worked as a Communications and Design Coordinator at Mitchell Historic Properties, followed by a role as a Marketing Coordinator at Yaga's Entertainment. Currently, she operates her own business, Callie Walker Creative, specializing in brand and lifestyle photography. Her clients include United Way of Galveston, Vision Galveston, and the Galveston ISD Magnet Program.
Where is Emily Schromm Now?
Emily Schromm, the youngest member of the cast at 20 years old, brought a unique perspective to 'The Real World: D.C.' Raised in a strict religious environment, she left that world behind in pursuit of a more secular and adventurous life. After leaving the show, Emily returned to school and began waitressing. She also pursued social work at a refugee and immigration center, reflecting her desire to make a positive impact on the world. However, Emily's journey took an unexpected turn as she became a recurring cast member on MTV's 'The Challenge,' where she achieved significant success.
The experience led her to pursue a career in fitness, culminating in her winning Women's Health's America's Next Fitness Star in August 2014. Today, Emily is a multifaceted entrepreneur, coach, nutritional therapist, teacher, and writer. She authored the book "The Process," a love story that explores the ups and downs of life's journey, and currently hosts the 'Meathead Hippie' podcast. Her achievements both in the world of fitness and as an author reflect her commitment to personal growth and empowerment.
Where is Erika Lauren Wasilewski Now?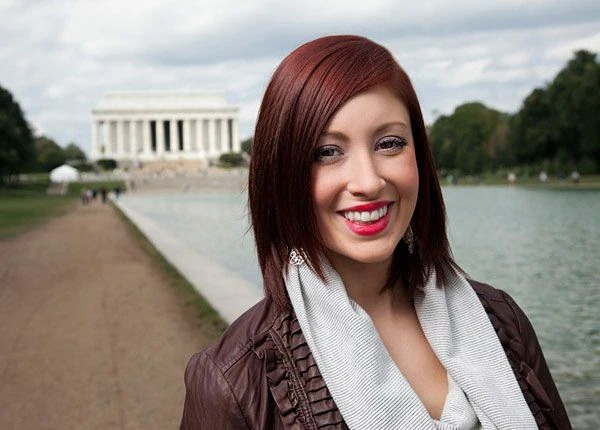 Erika Lauren Wasilewski, a talented singer, songwriter, and guitarist hailing from Chicago, Illinois, was one of the standout personalities on 'The Real World: D.C.' At just 21 years old, Erika was passionate about music and deeply committed to her rock lifestyle. Post-season, Erika took on various roles in the entertainment industry. She served as a co-host on 'The Alan Cox Show,' an afternoon drive hot talk program on Cleveland rock station WMMS (100.7 FM). Moreover, her involvement with the now-defunct band Hawkeye, for which she was the lead singer, led to the release of their debut LP, 'Ruthless,' on July 16, 2013. Erika also contributed her talents to the cover band Pop Vulture.
In her personal life, Erika Wasilewski faced challenges, including a regrettable incident where she falsely claimed to have been diagnosed with cancer following a breakup with her boyfriend. However, she later admitted to this deception, citing emotional problems at the time. In 2018, Erika revealed a diagnosis of postural orthostatic tachycardia syndrome (POTS), which led to her absence from her position at WMMS for several months. Erika's journey has been marked by personal growth and her continued pursuit of a career in music.
Where is Josh Colon Now?
Josh Colon, a 23-year-old Puerto Rican/Italian singer, songwriter, and dancer from South Philadelphia, brought a unique flavor to 'The Real World: D.C.' Known for his eclectic musical tastes, including glam rock, rap, and punk-funkadelic music, Josh had an undeniable charisma that made him a memorable cast member.
After leaving the season, Josh Colon continued to make a name for himself. He gained recognition and appeared in various film projects, including 'Miss December' (2011), 'Battle' (2015), and 'Celebrity Boxing 70' (2019). His multifaceted talents and artistic journey remain a central part of his life.
Where is Mike Manning Now?
Mike Manning, at the age of 22 from Thornton, Colorado, was a 'golden child' from a conservative Christian family when he entered 'The Real World: D.C.' Mike's journey on the show was marked by his exploration of his sexual orientation, as he questioned his own identity and came out as bisexual. Mike's life after the season has been marked by his commitment to social causes and documentary filmmaking. In 2014, he co-founded Chhibber Mann Productions, a company dedicated to producing content with a positive social impact. This included the production of the film 'Kidnapped for Christ,' which shed light on controversial behavior modification methods used on children at an Evangelical Christian reform school.
Mike's advocacy work extended to other projects, including the documentary 'Lost in America,' which examined youth homelessness, and his involvement in 'The Bay,' a digital drama series. He received recognition for his efforts, winning awards such as the Courage Award from LifeWorks and a Diamond Award for Best Actor at the LA Shorts Awards. Mike is also known for his role in the Disney Channel movie 'Cloud 9,' premiering on January 17, 2014, where he played Nick Swift and trained with former US Olympic Snowboarding Team members. He also appeared in 'eCupid,' which premiered at the Honolulu Rainbow Film Festival, and the Hallmark Channel film 'Operation Cupcake' in June 2012.
Mike made appearances in TV shows like 'Hawaii Five-0,' 'Crash & Bernstein,' and the final season of 'Teen Wolf.' He also starred in the Amazon Prime series 'The Bay' and its spin-off 'yA,' which won a Daytime Emmy Award. In 2020, he joined the cast of 'Days of Our Lives' as Charlie Dale. Mike produced and appeared in the horror film 'Slapface,' which premiered in March 2021. He's set to star in the sports drama 'The Way Out' and joined the cast of the final season of 'This Is Us.' He also joined the action-horror film 'The Bell Keeper.'
In his personal life, Mike is openly bisexual and is happily married to his husband, Nick, whom he wed in October 2017. His journey from self-discovery on 'The Real World' to his impactful work in advocacy and film demonstrates his dedication to making a positive difference in the world.
Where is Ty Ruff Now?
Ty Ruff's life took a unique path as he joined 'The Real World: D.C.' with a challenging background. After being abandoned by his parents, Ty lived in a series of foster homes before being adopted at the age of five. He and his brother grew up in a neighborhood reminiscent of 'The Wire,' which included challenges like a former crack house across the street.
Following his stint on the season, Ty embarked on a journey that included modeling, acting, and participating in multiple seasons of 'The Challenge.' His aspirations ultimately led him to California, where he hoped to chase his dreams in the entertainment industry. He reached the finals in 'Battle of the Exes' and participated in 'Cutthroat,' 'Rivals,' and 'Rivals II.' However, on August 12, 2020, Ty Ruff faced legal issues and was arrested and charged with DUI.
Read More: The Real World Season 22 (Cancun): Where Are They Now?