Traversing the unadulterated joy and challenges of youth, 'The Real World: Boston' chronicles the journey of seven strangers who come together to cohabit for a period of six months. The reality show features the highs and lows that the cast undergo as they try to work with children at an after-school program in East Boston. Laced with drama and interpersonal issues, the season features several intense situations. Decades since its release in 1997, fans have been curious to know where are there favorite reality TV stars are these days.
Elka Walker is Leading a Private Life Today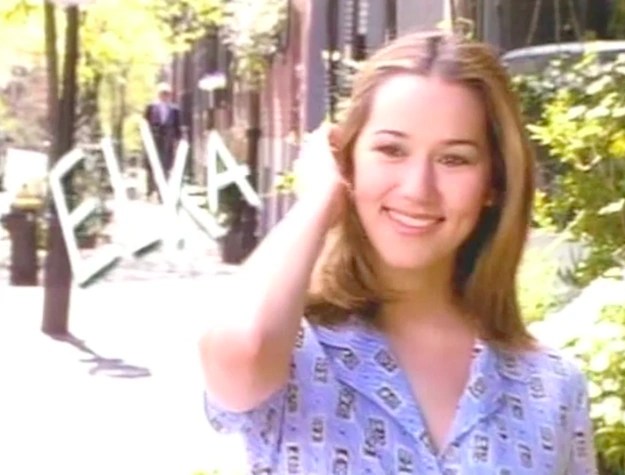 Having been brought up in a conservative household, 19-year-old Elka was coming to terms with the loss of her mother when she appeared in 'The Real World' franchise. After signing a contract with her father to not engage in smoking and drugs, Elka tried to embrace the challenges of adulthood on her own. Since the show, the television personality has maintained a low profile. While she continues to remain outside the realm of public scrutiny, we are happy to report that she has since accelerated her life exponentially. Now a mother and wife, Elka has been enjoying life on her own terms, and we continue to wish her professional and personal success.
Jason Cornwell is Embracing Family Bliss Today
With an eclectic understanding of psychology and philosophy, the young poet faced several tumultuous moments on the show. From facing relationship problems to struggling to maintain the same ideals as his cast members, Jason faced several issues during his five-month stint on the show. After leaving reality television, Jason quickly transitioned into the process of filmmaking and joined Bumin-Murray Productions as a casting director.
He returned to his roots and worked behind the scenes casting of 'The Real World' and 'Road Rules.' Years later, he has worked with various networks and production houses to deliver the right results. Some of his latest projects include, 'Millionaire Matchmaker,' 'Love at First Kiss,' 'True Life,' 'Tough Love,' and 'Ex on the Beach,' Based in California, the reality TV star continues to enjoy life with his wife and their son, River.
Montana McGlynn is Working as an Acupuncturist Now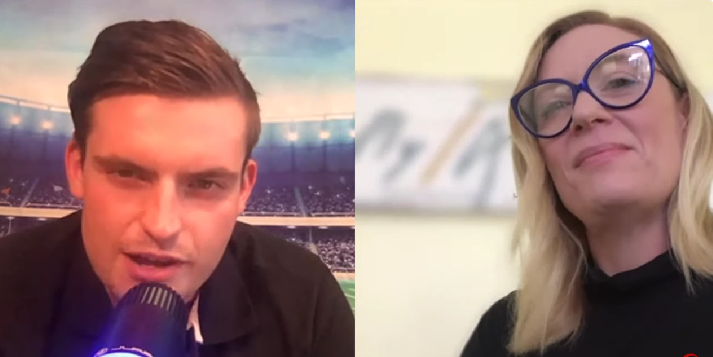 The unequivocally unapologetic atheist and feminist was known to bend the rules during her time on the show. Despite having a boyfriend, Montana was also seeing other people in Boston. Ultimately, her boyfriend got to know of the matter and decided to part ways with her. Later, she ventured into different projects and appeared on 'The Challenge.' She is currently working as an acupuncturist and herbalist. With over a decade of clinical experience, the certified and licensed professional specializes in Women's Health and chronic pain conditions. Despite renouncing social media, she continues to embark on new experiences with her family and two daughters.
Genesis Moss is a Business Woman Today
Despite her difficult past, Genesis became a pivotal presence on the show. As a lesbian with a childhood deprived of basic necessities, the television personality gave people a unique outlook on reality. Despite facing homophobic comments during the filming, she has managed to overcome several obstacles personally and professionally. Decades later, she has her own graphic design and photography business. She is also the creator of Highland Games and Festivals, a website dedicated to people finding and connecting with their Scottish ancestry. On the personal front, she continues to enjoy life with Terri Keefer, her partner of more than 13 years.
Sean Duffy is Focusing on Spending Time With Family
An aspiring lawyer at the time, Sean's conservative Republican standpoint had often conflicted with Kameelah's views. After the season came to a close, he went on to compete in 'Road Rules: All Stars' and 'Road Rules Challenge: Battle of the Sexes.' Post his stint on reality television, he decided to devote his time and energy to his career. Consequently, he started working with the district attorney of Ashland County, Wisconsin. Slowly, his career progressed, and he ran as the unopposed District Attorney of his county for four consecutive terms.
In 2009, he announced his Congressional campaign and won the race in November 2010. His time in the office came to an end in 2019 after he resigned to devote time to his daughter, who was born with a heart defect. He is currently the co-host of 'The Bottom Line' on Fox Business, as well as a contributor on Fox News. On the personal front, the reality TV star continues to enjoy life with his wife, Rachel Campos-Duffy, and their nine children. The couple also hosts the 'From the Kitchen Table' podcast.
Kameelah Phillips is a Gynecologist Today
Hoping to turn around the world and seek countless opportunities, Kameelah was consistently embroiled in the highs and lows of the household during the filming. After completing her degree in Human Biology, she went on to work with the San Francisco Department of Public Health. Not just this, she even held a brief stint as a Research Assistant on HIV Vaccine Studies. Years later, the 'Real World' alum has scaled her abilities and solidified her footprints in the medical industry.
She went on to become an advocate for women's health and become an Obstetrician and Gynecologist. Over the years, she's traveled to Ghana, Cuba, and Tanzania on health missions and even served as an emergency medic in Haiti during the 2010 earthquake. The Instagram creator has amassed a significant following on social media and is known to share the latest tips on health and wellness through her platform. Besides working as a medical professional, she is also a wife and mother and continues to embrace new opportunities with her family.
Syrus Yarbrough is Focusing on His Creative Ventures Today
With Egyptian mythology attached to his name, Syrus continued to scale his abilities and has since garnered wide renown as a television personality and entertainer. After his time on the show, he decided to dabble in television, radio, and music and even worked as an on-stage lecturer. He appeared in Eminem's 'Without Me' video alongside other 'Real World' alums. Besides this, he was even cast in an international film entitled 'Reservation.' Like all of his cast members, Syrus also participated in 'Road Rules Challenge.' He was a finalist on 'The Inferno,' and has competed in 'Battle of the Sexes,' 'The Gauntlet 2.' and other editions of 'The Challenge.'
Currently, he's focused on a myriad of projects. Besides working as a host and party liaison for the MTV Network, he also owns Black Designer Clothing, an apparel store launched during the Black Lives Matter movement. The TikTok, Cameo and Instagram creator has also earned wide acclaim for his health transformation and shared his journey of weight loss on the 'Mike Lewis Podcast.' On the personal front, Syrus continues to enjoy life with his partner, Stacy, and their loved ones.
Read More: The Real World San Francisco: Where Are They Now?