Documenting the triumphs and challenges of young athletes, 'The Short Game' revolves around young golfers aged 7-8 as they compete in the U.S. Kids Golf World Championship. Directed by Josh Greenbaum, the sports documentary features the astounding and inspiring journey of young athletes whose tenacity allows them to face the challenge with relative ease. Despite its competitive tones, it is rife with the humorous levity of young children. Released in 2013, fans have been curious about the players' whereabouts almost a decade later. So, if you're also wondering the same, look no further because we've got all the answers right here!
Where is Amari Avery Now?
Amari, the eight-year-old prodigy, had begun her career before appearing in the documentary. She was on the path to glory after winning the junior world championship at age 6. Years later, the young athlete had exponentiated her professional growth manifold. She played at Augusta National and headed the United States Team for the Junior Solheim Cup as Captain.
When she's not engrossed in the field, Amari likes to spend time with her parents, Andre and Maria, to whom she credits her success. One of four siblings, she is entering adulthood and hopes to explore everything life offers. At 18, the California-based golfer is popularly called the next Tiger Woods. Naturally, big things await the USC student.
Where is Jed Dy Now?
Despite losing out the top spot to Amari, the Philippines national has continued to enhance his potential as an athlete. Jed is on the autism spectrum but continues to embrace all challenges. He played the Low Amateur Honors and qualified for the South East Asian Games. With more than 100 tournament winnings, Jed had even committed to getting signed by George Washington University, a tier 1 school that plays in the Atlantic 10 Conference. He graduated from International School Manila in the fall of 2022 and has since enjoyed new opportunities and challenges.
Where is Allan Kournikova Now?
Another young star who occupied a pivotal role in the 2012 U.S. Kids Golf World Championship was Allan Kournikova. Since then, the athlete has continued to reign as a gifted sportsman. He won the U.S. Kids Golf European Championship from 2011 to 2015 and earned the title of World Champion more than three times. Based in South Florida, the 18-year-old is the half-brother of former professional tennis player Anna Kournikova.
Allan's family was embroiled in a controversy in 2010 when he jumped from the window of a second floor after his mother, Alla Kournikova, went to run errands, leaving him alone. The star's mother was charged with a third-degree felony for child neglect.
Where is Zamokuhle "Zama" Nxasana Now?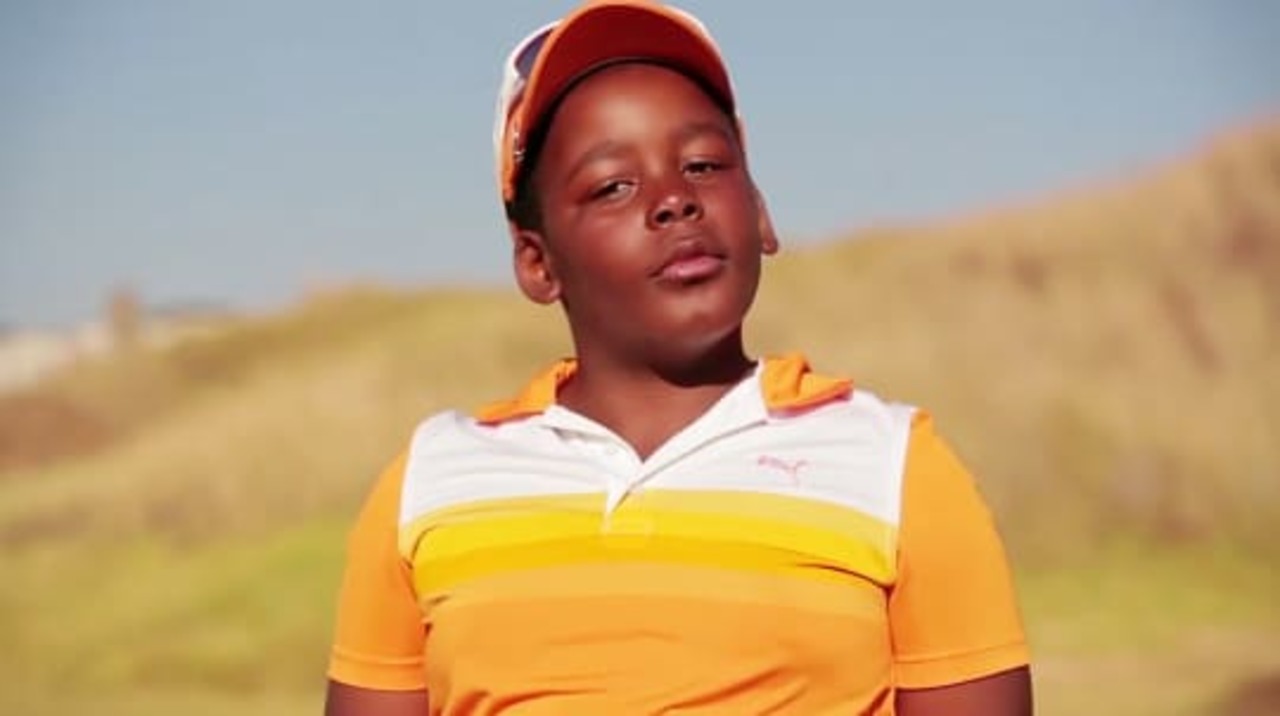 Based in Johannesburg, Zama was ranked eighth in the world when he competed in the U.S. Kids Golf World Championship. While the 18-year-old is no longer present under the limelight and likes to remain tight-lipped about his personal and professional matters, it is apparent that he's still advancing in different aspects of life and continuing to relish the sport.
Where is Alexa Pano Now?
At 18, Alexa isn't just a teen-golf sensation but also an emerging name in the sport. Despite foregoing college, she has competed in the LPGA of Japan Tour event. Based in Florida, the golfer has appeared at Augusta National in the Drive, Chip, and Putt and represented the U.S. in Junior Ryder Cup and Solheim Cup. Moreover, Alexa has competed in the U.S. Women's Opens as an amateur player and has won the U.S. Kids Golf World Championships five times. When she isn't practicing and perfecting her form, she likes to spend time with her family and friends.
Where is Sky Sudberry Now?
Having placed eight in her category due to her small size, Sky hasn't looked back and remains steadfast on the path to growth and success. After committing to Texas A&M University in 2021, the golfer enrolled in the university following graduation. In addition, the Woodlands athlete has competed in the 2022 Texas Cup and U.S. Girls Junior Championship in Maryland. An avid traveler, Sky loves spending time with her friends and family and looks forward to exploring new experiences in college.
Where is Augustin Valery Now?
While his slight stature led to humorous exchanges between him and Zama, the young golfer has now renounced the public eye. Even though Augustin is no longer pursuing the sport as an athlete in training, he has continued his association with golf by serving as a Trainee at the French Golf Federation. Having graduated from École Diagonale, Paris, in 2021, he is currently enrolled at the University of Panthéon-Assas University Paris II, where he's studying Law and Political Science. Besides, Augustin is a Trading and Web3 Project Launch Advisor. Based in Paris, he continues enjoying life with his loved ones.
Where is Yang Kuang Now?
Hailing from Shenzhen, China, Yang Kuang discovered a penchant for golf after watching an instructional video as a child. Since then, the 18-year-old has become the second youngest player in history to be selected for the European Tour Event. With countless wins, Yang is the recipient of the Volvo China Junior Match Play Championship trophy. The golfer has committed to studying at the University of Maryland. Crediting his success to his parents and teacher, Yang also loves spending time with his family and close ones.
Read More: Best Golf Movies