After the cliffhanger ending of 'The Undoing' episode 3, in which Grace (Nicole Kidman) is revealed to be the possible murderer of Elena Alves (Matilda De Angelis), the story makes somewhat of a U-turn in episode 4 and effectively casts that possibility aside. It then goes on to build a scenario that implies that another important character is the killer.
Unlike the previous three episodes that revolve around Grace, the main focus in episode 4 is Jonathan (Hugh Grant), and his repetitive attempts to make everyone believe that he is innocent. Showrunner David E. Kelley and director Susanne Bier lets Grant portray his character with the full force of his natural charm and then uses it to enunciate the dark and tortured depths of Jonathan's personality. SPOILERS AHEAD!
The Undoing Episode 4 Recap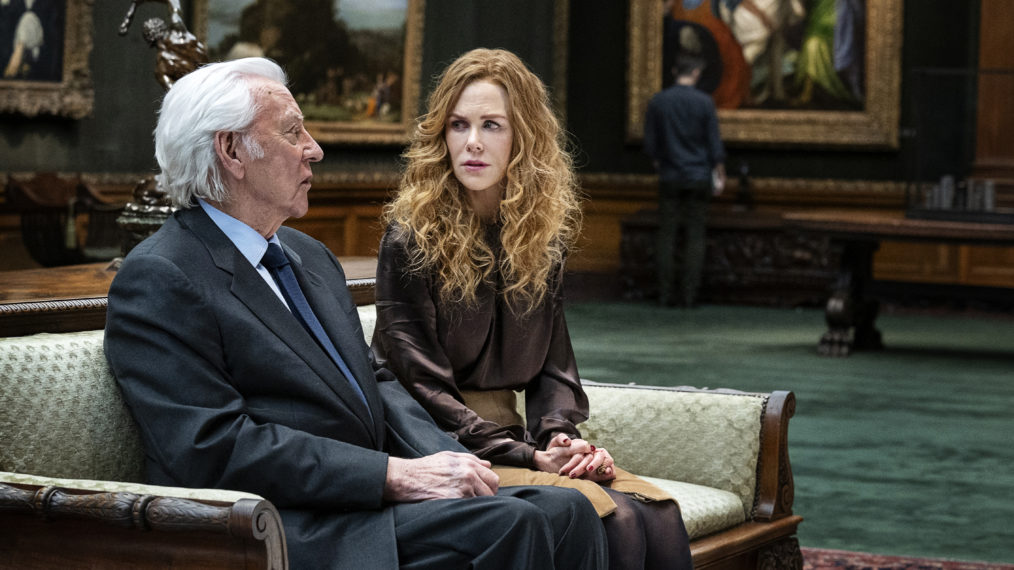 Episode 4 begins with Grace explaining to Haley Fitzgerald (Noma Dumezweni) why she was walking around in the vicinity of Elena's studio on the night of her murder. It was apparently "one of her walks". Adding that the police have other photographs from her walk, Haley assures Grace that they don't strongly consider her a suspect. This means, for the authorities, the primary suspect is still Jonathan. Haley later visits Jonathan and learns about his fight with one of the other inmates.
Haley forces Jonathan to admit that he had been unfaithful to Grace at least once before and asks for more information about this woman. She also tells him that they need to get him out, so she can create a narrative around him as a "quasi-free man." But Jonathan doesn't have the $2 million required for the bail. As a result, Grace approaches her father, who reluctantly agrees. Franklin (Donald Sutherland) goes to see Jonathan as well and makes his disdain clear for him. Despite this, he pays the money, and Jonathan is out. At Reardon, Henry (Noah Jupe) runs into Miguel (Edan Alexander).
The school's principal, Robert Connaver (Jeremy Shamos), wants him to be homeschooled. However, Franklin pays Connaver a visit and warns him of severe consequences if he acts against his grandson. Jonathan goes to Alves' home and tries to have a talk with Miguel and Fernando (Ismael Cruz Córdova). Predictably, when he later meets Haley, she incredulously asks him if he is insane. She wants to make the best use of his inherent charm and appear for an interview on national television. That way, she explains, people will learn about the real him without him being subjected to cross-examination by the prosecution.
The Undoing Episode 4 Ending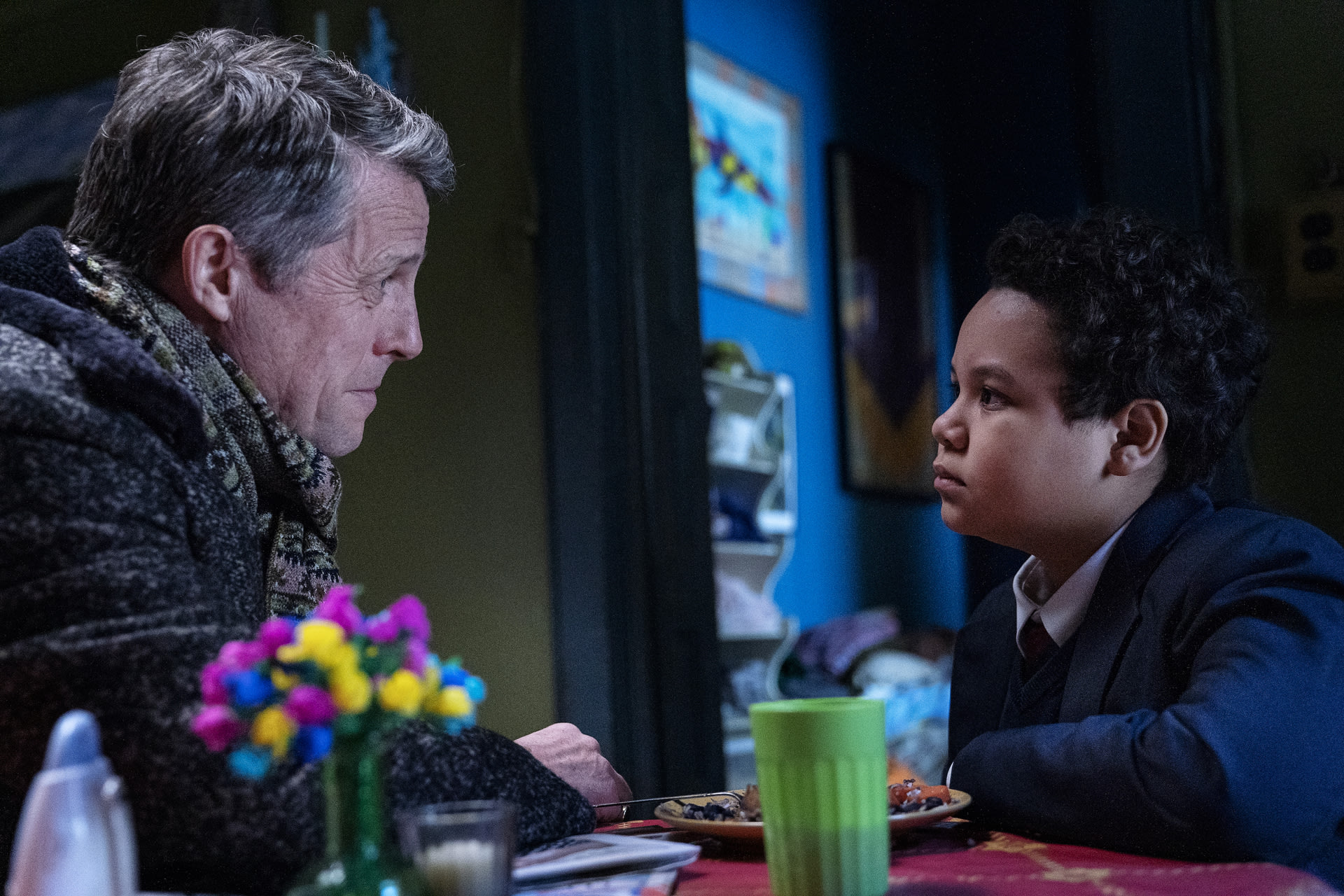 'The Undoing' seemingly undoes one of its biggest reveals of the previous episode and virtually exonerates Grace of the crime. However, considering that the main narrative of the show shifts from her to Jonathan in this episode, it is still possible that Grace is the perpetrator, and everything that happens in this episode is a smokescreen.
The episode title 'See No Evil' is a reference to one of the three Japanese wise monkeys – Mizaru, Kikazaru, and Iwazaru. They don't respectively see, hear, or speak evil things. The title might be indicating to this diversion that Kelley and Bier are trying to use to lead their audience's suspicion to someone other than Grace. The problem is, the title is equally applicable to Jonathan, Franklin, and even Fernando. The latter continues to stalk Grace during her walks.
Franklin as a Possible Killer
The series previously established Franklin as a pleasant, rich man who dotes on his daughter and grandson. It is clear that Grace idolizes his relationship with her mother. When Franklin starts to believe that Grace might ultimately forgive Jonathan, he decides to act. He tells Grace about his numerous affairs and expresses his fear that she has built up an idea of happiness on an illusion about him and his wife. Franklin also explains that he has never trusted Jonathan because he sees too much of himself in him.
Understandably, Grace is left devastated. She lashes out, asking him exactly how weak he thinks she is. At that moment, she fails to realize that Franklin is not speaking about weakness. He just points out a pattern and how terrified he is of Grace making the same mistakes with Jonathan that her mother made with him. During Franklin's conversation with Connaver, the show underscores the fact that he is a powerful and influential man who is capable of doing anything if there are the right incentives.
The camera zooms in on Sutherland's face as he delivers an instant-classic line, "I'm an old-fashioned c—sucker, the more traditional kind. The kind that f–ks over anyone who hurts me or a loved one. You speak of ugliness, Mr. Connaver; you have not met ugliness." The show is evidently trying to establish Franklin as a murder suspect. He had the motive as well as the means. We will see where these particular plot threads lead in the coming episodes.
Jonathan's Claims of Innocence
This episode shows exactly why the producers cast Grant as Jonathan. From Haley to Franklin to Grace to Henry to even Fernando, Jonathan tries to convince everyone that he didn't kill Elena. When Grace is hospitalized after passing out due to stress and anxiety, he shows up there, displaying a deep concern for her. Haley wants to use these kind and compassionate aspects of his character as well as his conviction about his own innocence to demonstrate to the people.
Haley wants the potential members of the jury to see who Jonathan really is as a person. During the interview, Jonathan claims that he is guilty of infidelity and not murder. And when the interviewer accuses him of trying to portray himself as a victim, he responds by saying that she and others are forgetting in all this that he has lost someone he loved.
Jonathan tells her, "You know, people often think that being made a suspect must pre-empt or quash grief. But I can assure you that's not the case." This effectively blunts all her attacks. The episode ends on another cliffhanger with the interviewer asking if he knows who killed Elena and Jonathan looking at the camera and saying that he does. With Franklin, Grace, and Fernando all watching him on television, it can be any one of them.
Read More: Shows Like The Undoing