It's rather unbelievable to think 'The Undoing' marks the first time that Hugh Grant and Nicole Kidman have worked opposite each other, despite being friends for over a quarter-century. The fiery chemistry between them is the primary driving force of this HBO/Sky Atlantic joint venture. After many twists and turns that kept the audience at the edge of their seats, the miniseries delivers a sensational and yet credible finale. It's an interesting addition to the whodunit genre as a whole. Despite positing several suspects in the course of its nearly 6-hour runtime, 'The Undoing' comes a full circle and ends where it essentially began. SPOILERS AHEAD.
The Undoing Episode 6 Recap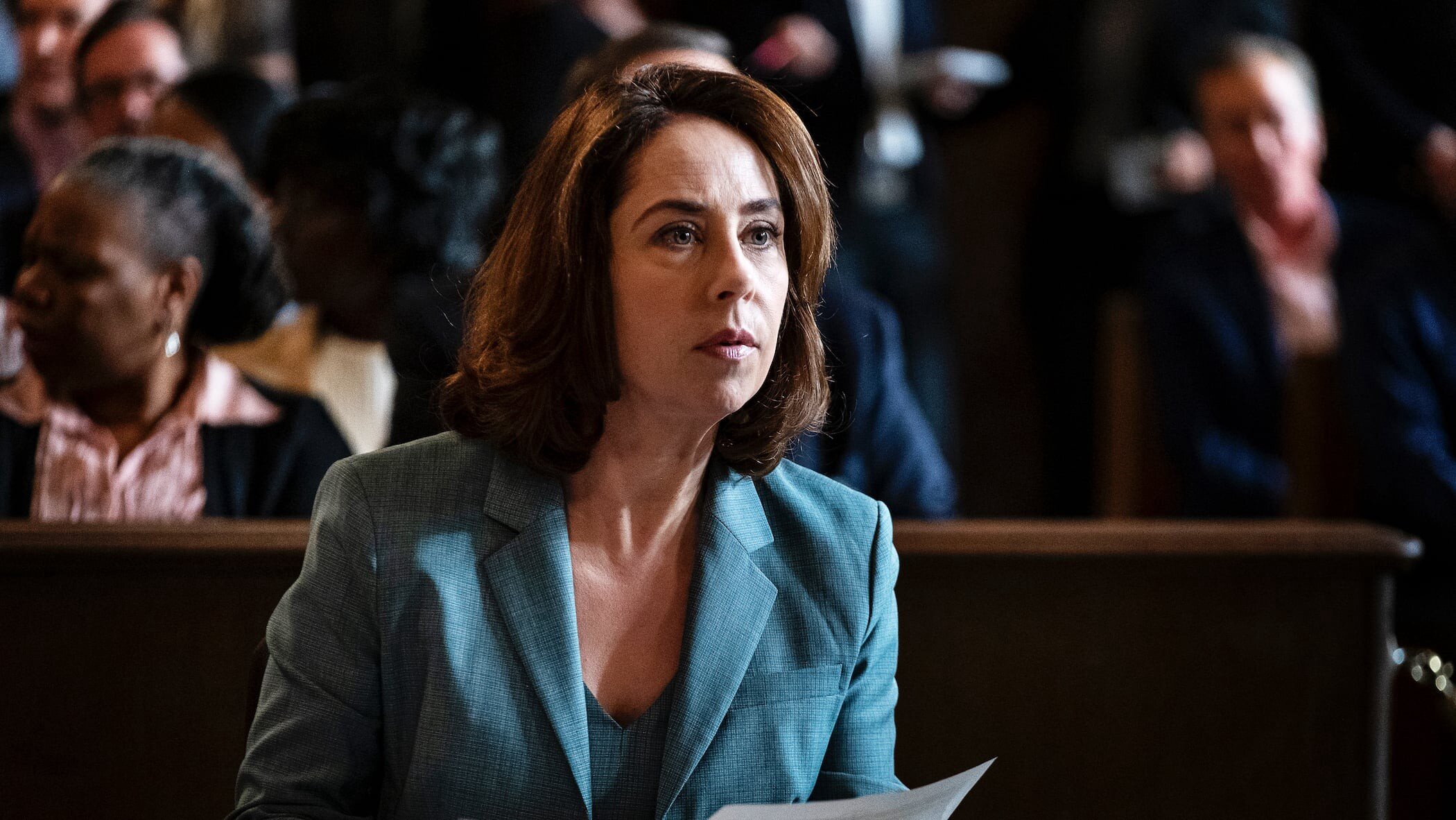 Episode 6, titled 'The Bloody Truth', starts where the 5th episode concluded, with Grace (Kidman) finding the murder weapon, a sculpting hammer, inside Henry's (Noah Jupe) violin case. She learns that he found it inside the outdoor fireplace at the beach house right after they got there and hid it because he thought he was protecting his father. The following morning, both Haley (Noma Dumezweni) and Jonathan (Grant) are there. Jonathan speculates that Fernando (Ismael Cruz Córdova) could have placed the hammer there to implicate him. When he is asked how Fernando could have possibly known about the Reinhardt family retreat, he says that he could have followed Elena and him there. Franklin (Donald Sutherland) is understandably outraged when he learns that Jonathan has used his beach house to cheat on his daughter. Haley implies that they should continue to hide or destroy the hammer. "I can neither advise nor instruct you to conceal or destroy," she tells them.
On their way to the court, she instructs Jonathan not to hide anything when he is on the stand, and that is precisely what he does when she calls him as a witness. He claims that, after successfully treating Miguel (Edan Alexander), he feels like a father to the boy. When Stamper (Sofie Gråbøl) points out that he ran from the crime scene, he states that he panicked. It is revealed that he gave his suit, the one he was wearing on the night of the murder, to the dry cleaners on his way to Lake George.
Henry is clearly becoming disillusioned with his father, especially after hearing Jonathan speculate to Grace whether he (Henry) could have committed the murder. Halfway into the episode, he and Grace have a conversation in which they discuss if Jonathan should continue to be part of the family. Henry indicates that Grace should figure it out first before asking him this question. This response basically guides Grace's subsequent actions.
The Undoing Ending
Although she initially wanted to put Detective Mendoza (Édgar Ramírez) on the stand, Haley changes her mind at the last moment and calls Miguel. Through the young boy's testimony, she again paints Fernando as a possible suspect. She gets Miguel to even say that he became afraid whenever his parents fought.
After her conversation with Henry, Grace speaks to Sylvia (Lily Rabe), asking her, as we later find out, to speak to Stamper. After watching Jonathan and Haley build up a successful defense through his charm and her effective questioning, it's a moment of epiphany for Grace. She convinces Haley to put her on the stand to serve as Jonathan's character witness and asserts herself as a wife who has been deeply hurt by her husband's betrayal but still loves him during Haley's questioning. She also claims that he could have never done it. But during Stamper's cross-examination, she helps the prosecution unravel Haley's case. Her 911 call after Jonathan reaches out to her at the beach house is brought up, so is Jonathan's sister's death and her video call with Jonathan's mother Janet, who all but stated that her son is a sociopath. Haley can't do anything, certainly not call for a mistrial, as she was the one who brought Grace to the stand. When Jonathan blames Haley for letting Grace destroy their case, she tells him that he should have gotten rid of the hammer, implying that she also believes that he killed Elena (Matilda De Angelis).
Who Really Killed Elena?
Those who followed the series closely may not have been completely surprised when in the end it is revealed that Jonathan killed Elena. As it turns out, Grace's instinct as a trained psychologist proved to be correct. She knew that someone who didn't show any empathy or remorse after causing his sister's death can only be a monster. And that's why she hatches a cunning plan with the help of her friend Sylvia to make sure Jonathan doesn't walk free.
After showcasing all the complexities of a classic whodunnit, 'The Undoing' goes back to its original suspect as the actual murderer. It is shown in the flashbacks that Jonathan went to Elena's studio, and they made love. When he was leaving, Elena mentions Grace and Henry, and it triggers a violent response from him. Elena continues to say that he will never hurt her right until the point when he slams her head against the wall. He then ends the relationship and starts walking towards the door when she picks up the hammer and rushes at him. He wrenches it out of her grasp and beats her to death with it. Series creator David E. Kelley and director Susanne Bier make full use of Grant's inherent charm to trick not just the other characters in the show but also the audience.
Jonathan Abducts Henry
The miniseries concludes with a gripping climax. Realizing that Grace's testimony has decimated his chances, he takes Henry and absconds. An amber alert is subsequently issued, with the authorities fearing that he is heading towards the Canadian border. Instead, he drives to the middle of the Wurts Street Bridge in Kingston, New York, parks the car, and climbs the railings. Henry begs his father to come down. After Grace arrives in a helicopter, she runs towards them pleading for Jonathan to stop. In that brief instance, Jonathan somehow once more convinces himself that Grace still wants them to be a family. In reality, she just doesn't want her son to watch his father commit suicide. As Jonathan is taken into custody, Grace and Henry walk away together. They are now finally and truly done with him, who most likely will spend the rest of his life behind the prison.
Read More: Best Shows Like The Undoing