AMC's post-apocalyptic series 'The Walking Dead: Dead City' follows Maggie Greene, who seeks the help of Negan to find and retrieve her son Hershel from "The Croat," the leader of a hostile group. Maggie and Negan leave for Manhattan to find the former's son despite several challenges threatening them. Maggie and Negan have previously teamed up for fighting the Commonwealth in the eleventh season of 'The Walking Dead' as well. As they share a significant part of their lives with each other, the viewers must be wondering whether they are together. Well, here's what we can share about the same! SPOILERS AHEAD.
Are Maggie and Negan Together?
No, Maggie and Negan are not together. The admirers of both characters have been curious about their companionship ever since they team up in 'The Walking Dead' to fight the Commonwealth. Angela Kang, one of the executive producers of the show who also served as the showrunner of the eleventh season, made it clear that there is nothing romantic going on between Maggie and Negan. "I think that sometimes strong emotions, in any direction, can cross wires. With these two [Maggie and Negan], there's not a romantic intent that we're doing," Kang told Insider. But when 'Dead City' was announced, a part of 'The Walking Dead' fandom started to expect them to be together.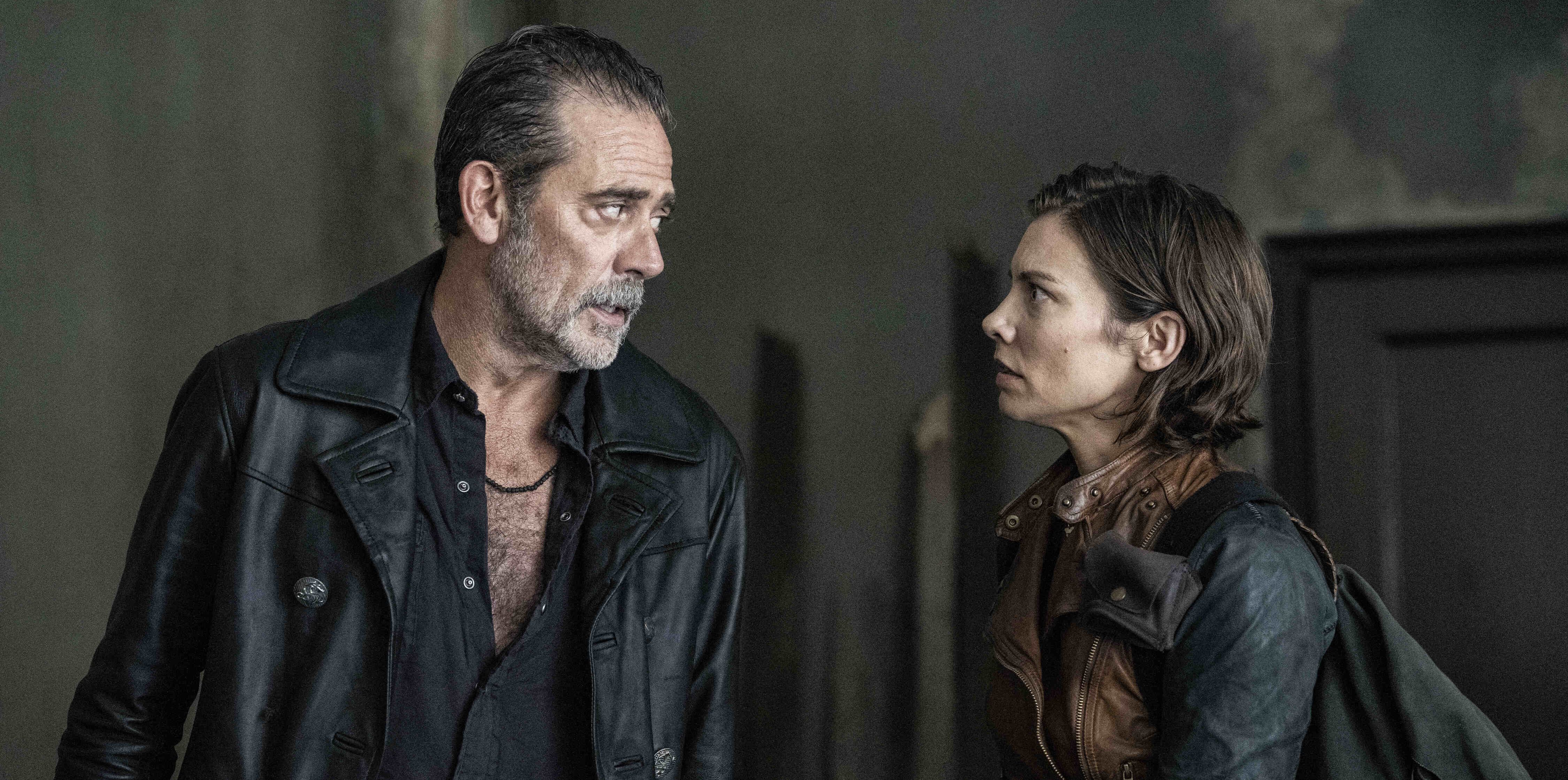 When asked about Maggie and Negan sharing romantic feelings, Lauren Cohan, who plays Maggie, clarified to TVLine that the same is non-existent. "It's like the funniest and furthest from the truth. […] People always want it to go somewhere but that's kind of a reductive place to take it," Cohan told TVLine. But Cohan isn't sure what they would become in the future. "When people ask what this relationship is going to look like, I don't think even they [Maggie and Negan] know. Fate is sort of smashing these two people together, with all their problems and uncertainty and all these questions that can in some ways only be answered by their connection to each other. It's really dynamic," the actress added.
As far as Jeffrey Dean Morgan, who plays Negan, is concerned, Maggie and the former leader of The Saviors aren't even friends in the first season of 'Dead City.' "[…] there's some understanding that happens [between them]. I wouldn't say that they're ever going to be friendly. I think we're three seasons away from that," Morgan told TV Insider. The actor also addressed the viewers' wish to see them together in the past. "I find it fascinating that people are shipping them [Maggie and Negan] because when I watched the show and when we were playing these scenes, what's really fascinating is that she might kill me at any minute, or he may kill her. […] But other people look at it like, 'Oh, hey, they should be together,'" Morgan told Collider.
Therefore, it is safe to conclude that Maggie and Negan are not together. Since Maggie hasn't even forgiven Negan for killing her husband Glenn, the chances of them ending up together are little to none.
Do Maggie and Negan Kiss?
Maggie and Negan do not kiss. The same is another wish a part of 'The Walking Dead' fandom shares, possibly because of the supposed sexual tension between them. "I suppose in a very general sense of the word, there is still a form of seduction, in a broad sense, that's happening because these are two people [Maggie and Negan] that are getting to know each other in a different context for the first time. They're trying to figure out who the other person is. [They're] not sure if they can trust them or not and it comes with an intense amount of feeling on both sides," Kang said in the Insider interview, adding that the same intensity could be misunderstood.
As things stand, Maggie and Negan sharing intimacy can be seen as an impossibility. They are teaming up in 'Dead City' only because Maggie wants her son Hershel back from a vicious enemy, who was a former underling of Negan. It is unlikely that romantic or sexual feelings would bring them closer as two intimate beings.
Read More: Where is Negan's Wife Annie? Is Medina Senghore in The Walking Dead: Dead City?