Signifying the pervasive grip of eating disorders, 'Thin' is an HBO documentary directed by Lauren Greenfield. It features the lives of four women who have fostered anorexia nervosa and bulimia nervosa disorders most of their lives. Released in 2006, this documentary traces the women's road to recovery at The Renfrew Center in Florida, a facility known for treating women with such disorders. From resisting therapy to cultivating and festering the idea of "perfection," 'Thin' maps the deadly outcomes of eating disorders and their all-encompassing impact on the human psyche. Years after its release, many continue to wonder if the women's road to recovery was swift or tainted with more issues. If you're also curious and want to find out about them, look no further because we've got all the information right here.
How Did Pollack "Polly" Ann Williams Die?
When she was just 11, Polly's mother and aunt would offer her $100 if she lost a few pounds. Brought up to have an unhealthy relationship with food, Polly faced a lot of struggles since her pre-teens. With an honors degree in English and a minor in communications from Virginia Tech, her future had been promising. However, in 2004, a major episode led her to check herself in at the Renfrew Center. After an unsuccessful suicide attempt over two slices of pizza, Polly decided to admit herself to the medical facility and get proper help.
However, Polly was kicked out midway through recovery due to bad conduct, stemming from giving some pills to fellow cast member Shelly Guillory. Though she tried to get back on track after this and became a lobbyist for the National Eating Disorders Association while momentarily managing to keep herself well. Polly later moved to Chattanooga, Tennessee, where she started studying photography and also managed a studio. In fact, she'd soon evolved into the district event coordinator at Hixson LifeTouch Studios and was featured in JC Penny's master gallery photography book.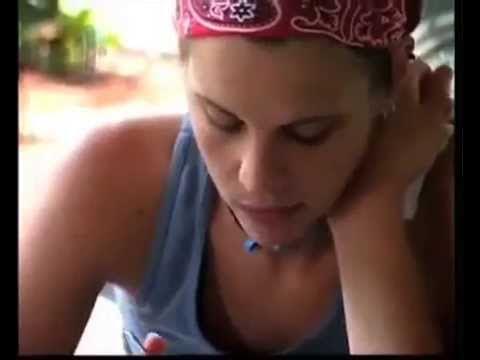 However, the worst came to pass on February 8, 2008, when Polly was discovered dead at her residence after overdosing on sleeping pills. The star was 33 at the time and she lost her life after a long battle with her health as well as her troubled relationship with food. Polly's death is believed to be a suicide. While the tragic incident cast many in the gloom, it also became an inspiration for others who later came out to seek help, including her former cast member Shelly Guillory. After her passing, director Lauren Greenfield, who had become close friends with Polly, released a book of graphic photographs of the four women, with a primary focus being Polly.
Where is Shelly Guillory Now?
At 25, Shelly had a surgically implanted PEG feeding tube in order to facilitate her recovery. While her time on-camera was destabilized due to major mood swings and issues, she has made considerable progress since she walked out of the Florida center. In 2008, upon hearing about the death of her fellow castmate Polly, Shelly took it upon herself to jumpstart her recovery. Not just this, she also reached out to a forum for people who struggled with anorexia and detailed her journey.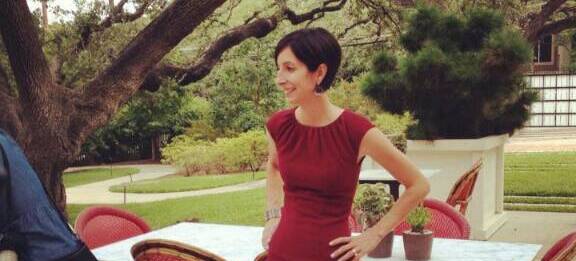 Having walked out the doors of Renfrew, Shelly still had a deep gash that wasn't healing. She was depressed, malnourished, and even addicted to benzodiazepines as well as tranquilizers. Her condition had worsened to the point where she even contemplated suicide. However, upon learning about her friend's passing, she immediately checked herself into rehab and began a new chapter of her recovery. A psychiatric nurse at the time, Shelly is now the Director of Nursing at the Driftwood Recovery Center in Texas. She specializes in helping patients recover from substance use and chronic pain. She is also married and has two children. Along with her family, she often enjoys reading and longboarding.
Where is Brittany Robinson Now?
The youngest of the group, Brittany, was only 15 when she came to Renfrew to seek treatment for her eating disorder. Over the years, Brittany had come to develop several body image issues due to her mother's personal struggles as well. She was as little as 12 when she became entrenched in the clutches of the disorder. However, her road to recovery did not come easy. Having left Renfrew, Brittany had relapsed once again and started restricting her intake after getting discharged.
However, since then, Brittany has managed to recoup her lifestyle and now continues to be on the path of healthy living. She is reportedly a happily married mother of three as well. While Brittany is no longer active on Facebook and likes to keep her life under wraps, it appears as if she is still sustaining as a healthy individual, far from the refrain she had clutched herself into as a 15-year-old.
Where is Alisa Williams Now?
At 30, Alisa was a single mother of two who'd often engage in binging and purging. She had entered the Renfrew center after a major episode of dehydration resulting from the abuse of diuretics, laxatives, enemas, and ipecac. At the time, Alisa had taken a disability leave from her job as a pharmaceutical representative in order to seek treatment. However, her recovery didn't come easy. According to the epilogue, Alisa had tried to commit suicide. Even so, she ultimately got back on track and earned a degree in Educational Leadership from Nova Southeastern University in Floria shortly after starring in the HBO Documentary.
Since then, Alisa has ostensibly worked in different fields. After graduating in 2008, she became an Educator and Administrator at the Palm Beach County School, where she worked till 2011. She then served as a Territory Manager for a pharmaceutical company and later started working for Acadia Healthcare, where she became the Senior Treatment Placement Specialist. Here, she was also the CEO of the Carolina House Eating Disorder Treatment Program. As such, in addition to maintaining a healthy relationship with food, she has since also helped others work through their issues. On the personal front, Alisa has since remarried and currently stays around Delray Beach in Florida along with her family.
Read More: Best Anorexia Movies of All Time