There's a reason why in spite of the immense worldwide appeal of cinema, documentary as an art-form has been able to hold its own over so many years. As opposed to cinema, the documentary's only essential job is 'to document'. It's an ever changing, ever evolving motion picture process, designed to document some aspect of reality, primarily for educational purposes. Originally called 'actuality' films, and ranging around a minute in length, the art of documentary film-making has since come a long, and if I may add, arduous way.
A major watershed moment in this said art form came through the emergence of the 'docu-fiction'. Through cinematographic combination of documentary and fiction, a docu-fiction attempts to capture reality as it is (cinema verite) and simultaneously merging it with imaginary, fictional situations to further solidify its narrative structure. The advent of the 'docu-fiction' genre made the wide scale consumption of documentaries easier due to its enhanced proximity to cinema, and is currently a widely accepted motion picture genre adopted by several experimental filmmakers.
HBO, is the oldest and longest continuously operating pay television service in the United States, having been in operation since November 8, 1972. A giant of the television industry, by all measures, HBO over time has produced some of the finest television in motion picture history, including shows like 'The Sopranos', 'The Wire', 'True Detective' and 'Game of Thrones'. Over the last two decades, HBO has also taken exceeding interest in the production and distribution processes of documentary films. It launched the streaming service 'HBO Now' in April 2015, and has over 2 million subscribers in the United States alone, as of February 2017. Here is the list of 20 documentaries either produced or distributed by HBO that might pique your interest. You can watch several of these documentaries on Netflix, Hulu or Amazon Prime.
20. Robin Williams: Come Inside My Mind (2018)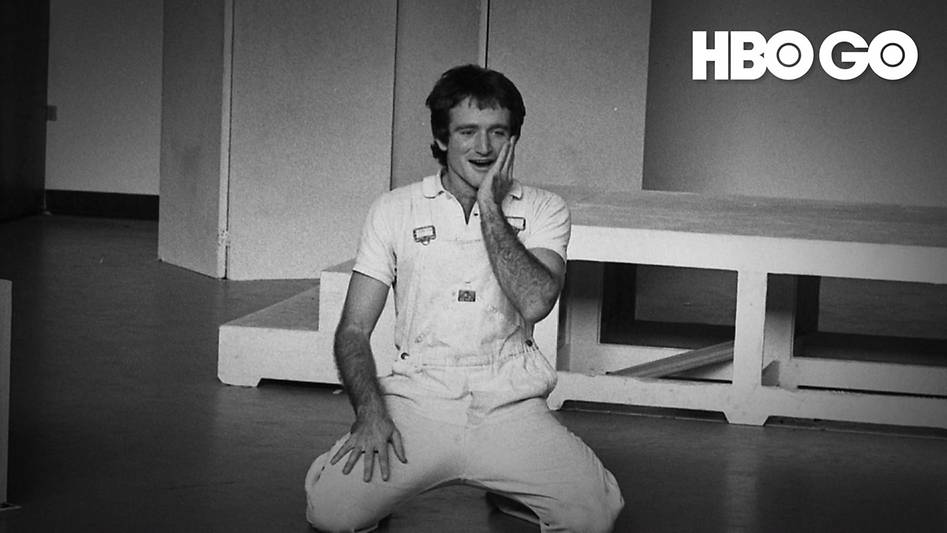 Delicate in its approach, and hosting a wealth of never-before-seen archival footage, HBO's 2018 documentary film 'Robin Williams: Come Inside My Mind', directed by Marina Zenovich, paints an intimate portrait of the life and times of world famous American comedian Robin Williams. Featuring interviews by show business stalwarts such as Whoopi Goldberg, Billy Crystal and David Letterman, amongst others, the docu-film played to six sell-out screenings at the Sundance Film Festival. It enjoys an approval rating of 95% on 'Rotten Tomatoes', and a weighted average score of 78 out of 100, on 'Metacritic', suggesting "generally favourable reviews". 'Variety' described the film as being "sharp edged, humane and deeply researched to take you closer to the manic engine of Williams' brilliance and pain".
19. The Final Year (2017)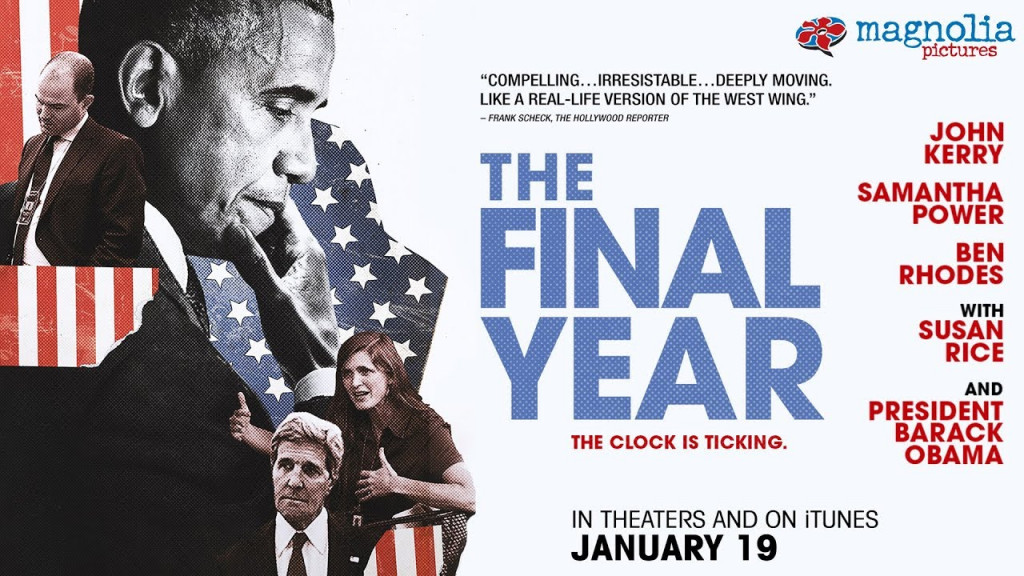 'The Final Year', an American documentary film directed by Greg Baker, chronicles the inner workings of former American President, Barrack Obama's administrative team during the last year of his tenure. Primary focus of the documentary crew lies with the activities of Secretary of State John Kerry, UN Ambassador Samantha Power, National Security Adviser Susan Rice and Deputy National Security Adviser Ben Rhodes. Barrack Obama, himself, also appears often in the documentary. In spite of Donald Trump not featuring in it, the documentary shows the switch in narratives of its main players from the enacting of the administrative policies to the structuring of measures to prevent the incoming administration from nullifying it.
18. Life According to Sam (2013)
Sampson Gordon 'Sam' Barnes was an American teen afflicted by progeria. Through the foundation established by his parents Dr Leslie Gordon and Scott Bernes, the medical case of Sam has actively raised awareness regarding this little known human condition. Produced and distributed by 'HBO', Emmy Award winning documentary 'Life According to Sam', premiered at the Sundance Film Festival in January 2013 to unanimous critical acclaim. Other major producers of the documentary include its director Sean Fine and his wife and partner, Academy Award winning documentary film director Andrea Nix Fine. Sam Bernes passed away on January 10, 2014, a year later, after appearing in a TEDx Talks' video titled, "My Philosophy for a Happy Life".
17. Everything is Copy — Nora Ephron: Scripted & Unscripted (2016)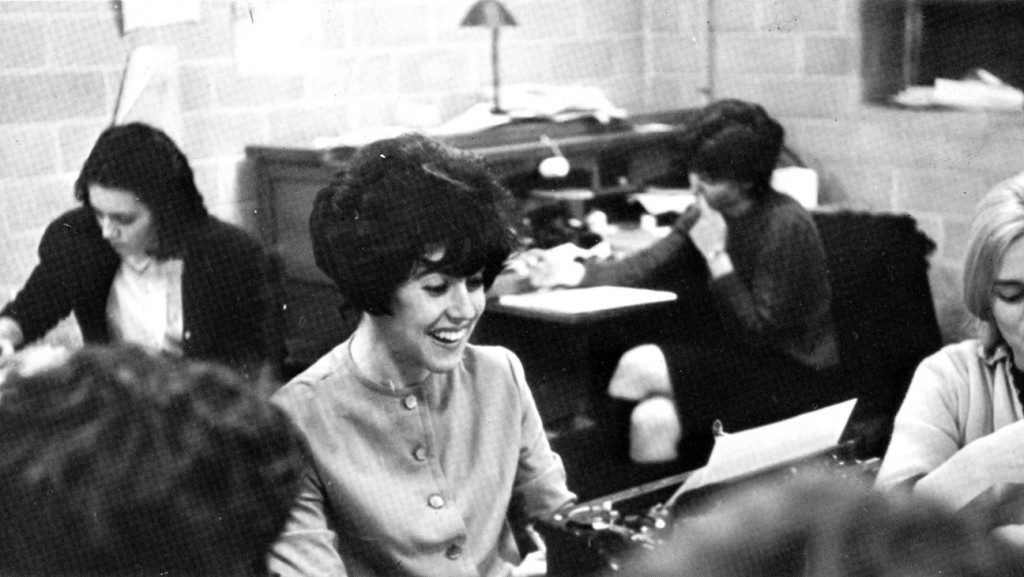 Written and directed by Jacob Bernstein and Nick Hooker, this documentary film explores the life and legacy of iconic, multiple Academy Award nominated writer and director Nora Ephron. 'Everything is Copy' traces the career of Ephron from her job as a 'mail girl' in Newsweek to reporting for 'The New York Post', to becoming a successful essayist at 'Esquire', to writing romances for the silver screen, which would go on to revitalize the genre. The film deals with both the yin and yang of Ephron's personality through interviews with her closest friends like Meg Ryan, Meryl Streep, Tom Hanks, Steven Spielberg, the late Mike Nichols, and journalists Gay Talese and Richard Cohen. On September 29, 2015, the film premiered at the New York Film Festival. It enjoys a perfect score of a full 100% on Rotten Tomatoes and a formidable 88% on 'Metacritic'.
16. Andre The Giant (2018)
'Andre The Giant' is a documentary film based on the life of French professional wrestler and actor Andre Rene Roussimmoff (better known by his stage name, 'Andre the Giant'). It is produced by BAFTA winner Janine Marmot and former American sports columnist Bill Simmons. Andre, who suffered from a medical condition known as gigantism, made a professional wrestling career out of it. The documentary focuses on his upbringing in France, his celebrated wrestling career in 'World Wrestling Entertainment' and his foray into the world of entertainment. It features interviews of professional wrestlers and media personalities such as Vince McMahon, Hulk Hogan, Ric Flair, and Billy Crystal, as well as Andre's family members. For fans of professional wrestling, this documentary remains a must-watch.
15. The Inventor: Out for Blood in Silicon Valley (2019)

Technology enthusiasts should have a gala time watching this recent documentary film. Set in the ever-changing Paolo Alto popularly known as 'Silicon Valley, the documentary revolves around Elizabeth Homes, and her former company 'Thernaos'. The operative keyword in the previous sentence is 'former' — Theranos was a privately held health technology corporation started by a mere 19 year old Homes, which raised over 700 million USD from venture capitalists and private investors, only to go bankrupt later on. Investigative journalist, John Carreyrou of 'The Wall Street Journal' posed the initial hiccup around October 2015, when he questioned the validity of Thernos' technology, leading to a trial. By June, 2016, the tests conducted by the company were understood to be bogus, and it neared bankruptcy, eventually ceasing operations in September 2018.
14. George Harrison : Living in the Material World (2011)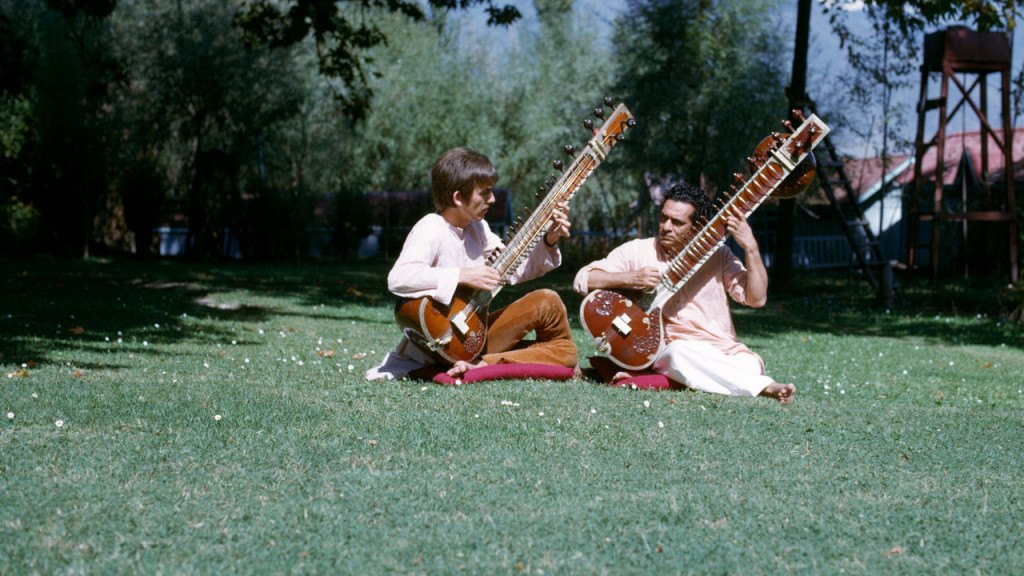 This Emmy award winning documentary might tickle the fancy of several pop culture fan bases due to its subject matter and the fact that it's directed by none other than the maverick American film-director Martin Scorsese. This documentary revolves around the life of George Harrison, lead guitarist of the legendary English band, 'The Beatles'. Produced by Scorsese himself, and distributed by HBO, the documentary currently holds an 86% approval rating on 'Rotten Tomatoes', based on 37 professional reviews. Previously unseen footage and interviews with George's son Dhani and ex wife Olivia Harrison appear in the documentary while tracing George's journey of life.
13. Beware The Slenderman (2016)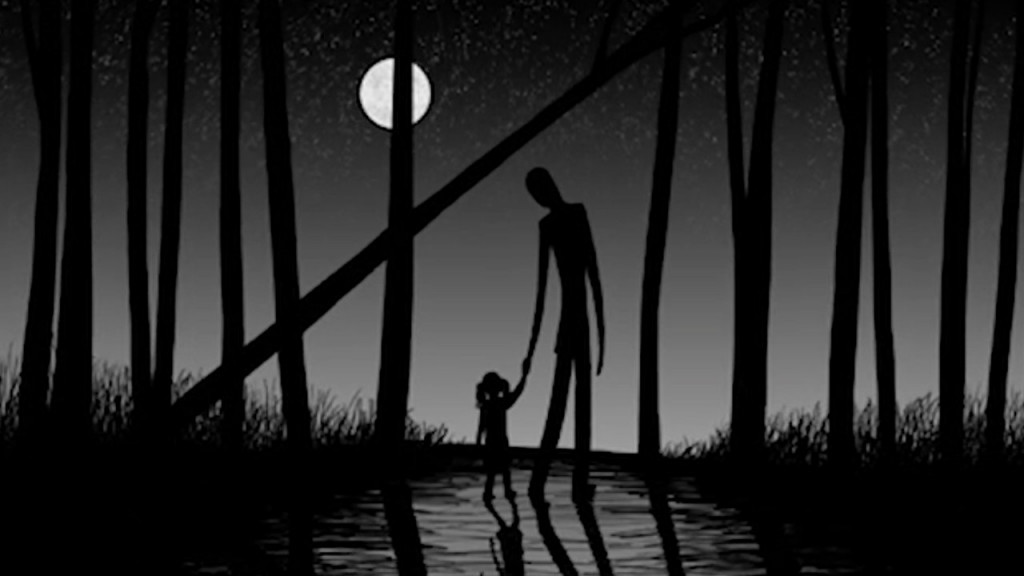 It's a strangle time to be alive in, for sure! The incident discussed in this documentary involves a gruesome tale worthy of the number 13 on the list. On May 31,2014, in Waukesha, Wisconsin, 12 year olds Anissa. E Weier and Morgan. E. Weier lured their friend Payton Leitner into the woods and stabbed her 19 times in their attempt to appease the fictional character of 'Slenderman', a fictional character which originated from an internet phenomenon on 'Creepypasta' Shot over 18 months, the documentary contains interviews with the families of the two would be murderers.
12. The Zen Diaries of Gary Shandling (2018)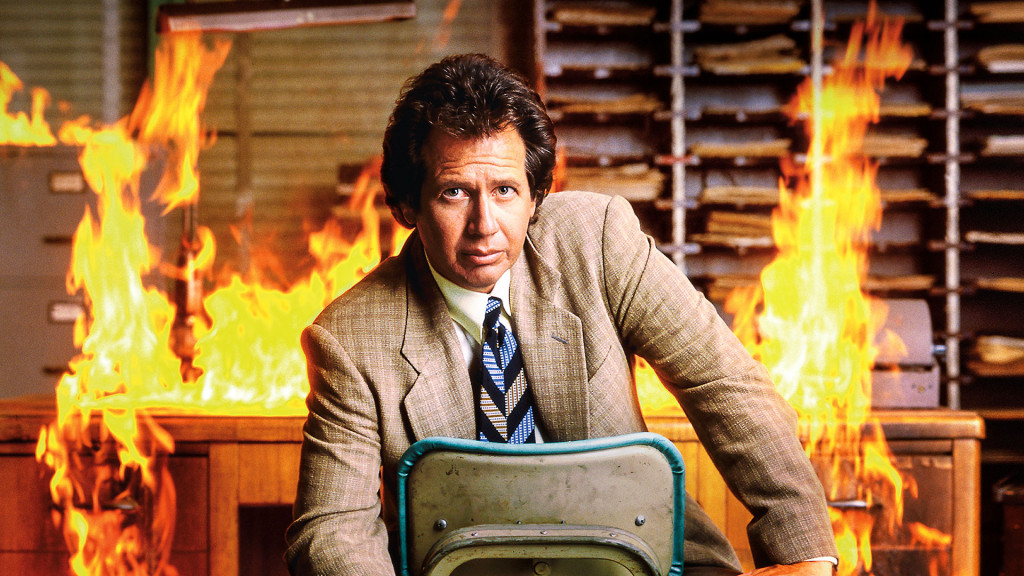 A personal favourite, 'The Zen Diaries of Gary Shandling' is a two-part documentary produced and directed by the Judd Aptow, the man notably behind 'Freaks and Geeks' and the 'The 40 Year Old Virgin'. It chronicles the life and legacy of comedian Garry Shandling. For the uninitiated, Shandling is an 18 times Emmy nominated American stand up comedian famous for his work in 'Its Garry Shandling's Show' and 'The Larry Sanders Show'. The documentary with its runtime of over 270 minutes delves deep into the life of Shandling through interviews of nearly fifty of his close associates, friends and family clubbed with a lifetime of personal journals, letters, and home audio and video footage. Voice over by actor Michael Cera features in the documentary, narrating various excerpts from Shandling's diaries and interviews. Distributed by HBO worldwide, the documentary enjoyed positive critical response upon its release and holds a high 93% approval rating on 'Rotten Tomatoes'.
11. King in the Wilderness (2018)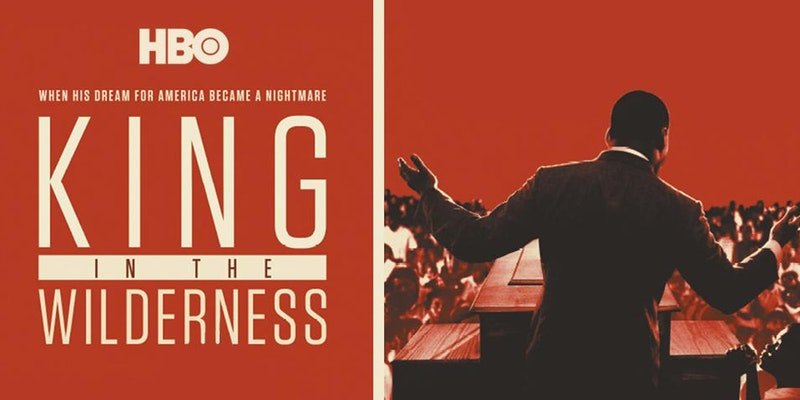 'King in the Wilderness' is a critically acclaimed American documentary film focusing on the final 18 months of the legendary African-American civil rights activist, Martin Luther King Jr, leading right up to his assassination on April 4, 1968. The documentary features never before seen footage of interviews, interspersed with historical archives of the period. King's indomitable spirit in his fight for civil rights, in spite of continuous attempts to suppress him by the 'establishment' headed by President Lyndon Johnson can be clearly understood through the documentary. Especially, in a time such as ours, where, in spite of unprecedented technological advancements, intolerance remains an all pervading issue, documentaries such as 'King in the Wilderness' are of utmost importance.
10. Leaving Neverland (2019)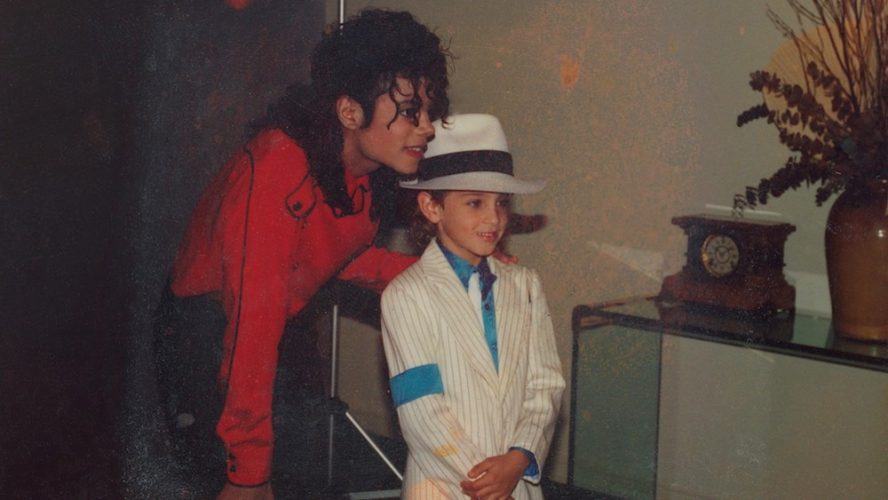 Directed and produced by British filmmaker Dan Reed, this documentary features two men Wade Robson and James Safechuck, who allege that they were molested during their childhood by pop-star Michael Jackson. The film shows how Michael Jackson befriended the two boys and their families and the subsequent effect it had on them. Previously, Michael Jackson was sued by Wade Robson, who later dropped the charge. Another instance of Jackson allegedly molesting a minor arose in 1993, when he was accused of sexually abusing the 13 year old, Jordan Chandler. There isn't smoke without fire, and 'Leaving Neverland' infers exactly that. It premiered this year at the Sundance Film Festival.
9. Bright Lights : Starring Carrie Fisher and Debbie Reynolds (2016)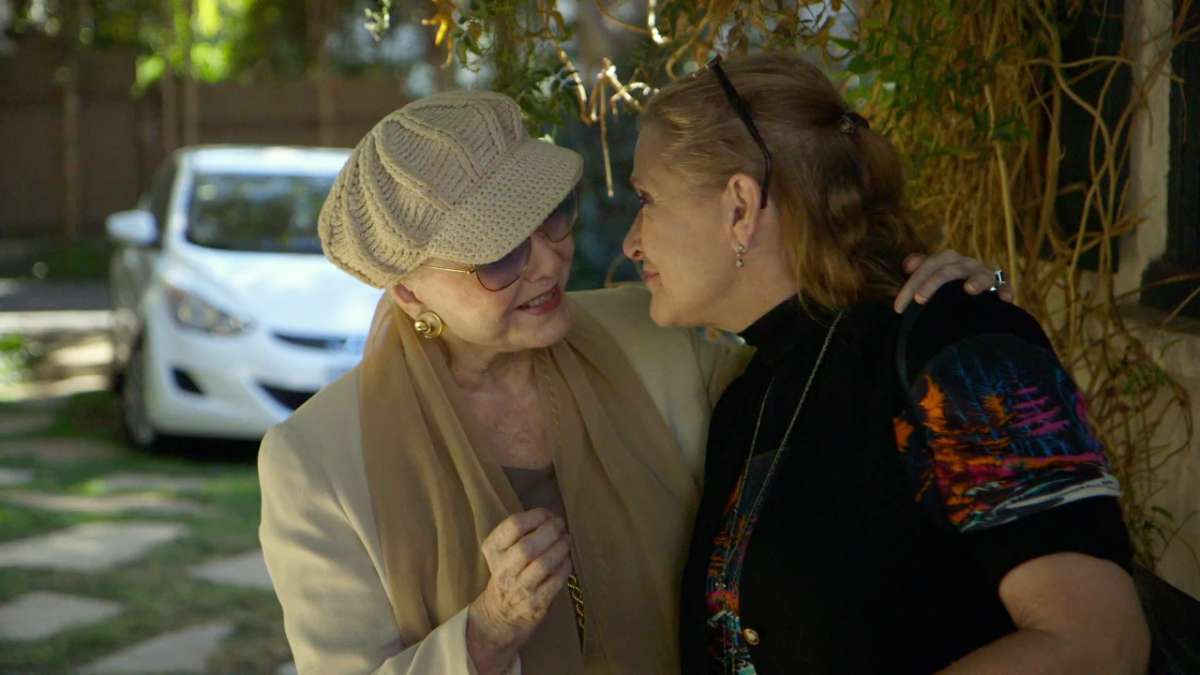 This documentary explores the bittersweet relationship between entertainer Debbie Reynolds (her final film appearance) and her daughter, actress and writer Carrie Fishcher. Strangely enough, a few weeks before the film's premiere both Carrie Fishcher and Debbie Reynolds passed away — on 23rd and 28th of December, 2015, respectively. David Rooney of 'The Hollywood Reporter', gave the film a positive review; he writes "If the film is as disorderly in its structure as the messy family history its survey, time spent with these wonderful subjects seem sweetly appropriate." It premiered at the Cannes Film Festival on May 14, 2016, and subsequently in other festivals during the course of the year.
8. Gasland (2010)
'Gasland' is an Academy Award nominated American documentary written and directed by Josh Fox. Primary motive of the documentary is to focus on communities in the United States of America, where natural gas drilling activity was a concern, and specifically on hydraulic fracturing, commonly known as 'fracking'. A technique that has been used routinely since the late 1940s as an aid to stimulating production in oil and gas wells, fracking has serious environmental repercussions, which were brought forth by this film. The New York Times reported, that this film "brought the term 'hydraulic fracturing' into the nation's living rooms." Press coverage and HBO Network's widespread reach resulted in this film to be a key mobilizer for the 'Anti-Fracking' movement in North America.
Post 'Gasland', Mark Ruffalo has established himself as a major opponent to unrestricted hydraulic fracturing. Through the documentary, director Josh Fox reached out to several scientists, politicians, and executives of the gas industry, ultimately finding himself in the halls of Congress, as a subcommittee was discussing the 'Fracturing Responsility and Awareness of Chemicals Act', "a bill to amend the 'Safe Drinking Water Act' to repeal a certain exemption for hydraulic drilling. It currently holds a high 97% rating on 'Rotten Tomatoes' based on around 40 reviews.
7. A Girl in the River: The Price of Forgiveness (2015)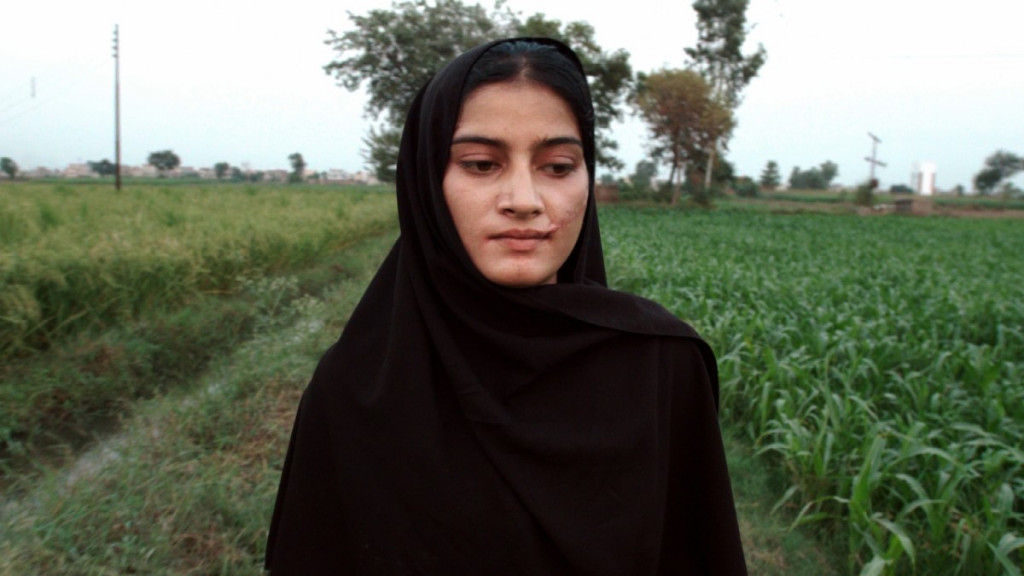 I have tried to keep a more socio-politically essential documentary as the last entry for this list, as a sort of reward to readers who take the pain of going through its entirety. Directed by Sharmeen Obaid Chinoy, 'A Girl in the River: The Price of Forgiveness', is an Academy Award winning documentary film about honour killings in Pakistan. It follows the story of a nineteen year old girl who survives an honour killing attempt by her father and uncle. In spite of the protagonist's strong initial stance of not forgiving her attackers, societal pressure eventually leads her to do, resulting in their acquittal. Upon its release, the documentary received widespread critical acclaim worldwide, but mixed reviews in Pakistan. It is currently available for screening on HBO.
6. Thin (2006)
'Thin' is a 2006 cinema verite documentary directed by Lauren Greenfield, and distributed by HBO. Filmed at the 'Renfrew Centre' in Florida, the film follows the lives and struggles of four women with serious eating disorders such as anorexia nervosa and bulimia nervosa in their process to recovery, it premiered for the general public on November 14, 2016 on HBO. It was officially selected to compete at 2006 Sundance Film Festival, and it won the 'Grierson Award' for best feature length documentary at the London Film Festival 2006. The four featured individuals include 20 year old psychiatric nurse Shelly Guillory, suicidal Polly Williams, 15-year-old student Brittany Robinson, and Alisa Williams, a 30-year-old divorced mother of two.
5. Going Clear: Scientology and the Prison of Belief (2015)
'Scientology' is a body of religious beliefs and practices launched in May 1952 by American author L. Ron Hubbard. Hubbard initially developed a program of ideas called 'Dianetics': a set of practices and ideas regarding the metaphysical relationship between the mind and the body which was distributed through the 'Dianetics Foundation'. The foundation soon entered bankruptcy, eventually leading Hubbard to re-characterize the subject as a religion and rename it as 'Scientology'. 'Going Clear: Scientology and the Prison of Belief' is directed by Alex Gibney and distributed by HBO. It premiered at the 2015 Sundance Film Festival, to widespread critical acclaim. Subsequently, the documentary was nominated for seven Emmy awards, winning three, including 'Best Documentary'. It also received a 2015 Peabody Award and the award for 'Best Documentary Screenplay' from the 'Writers Guild of America'.
Read More: Best Divorce Movies of All Time
4. 4 Little Girls (1997)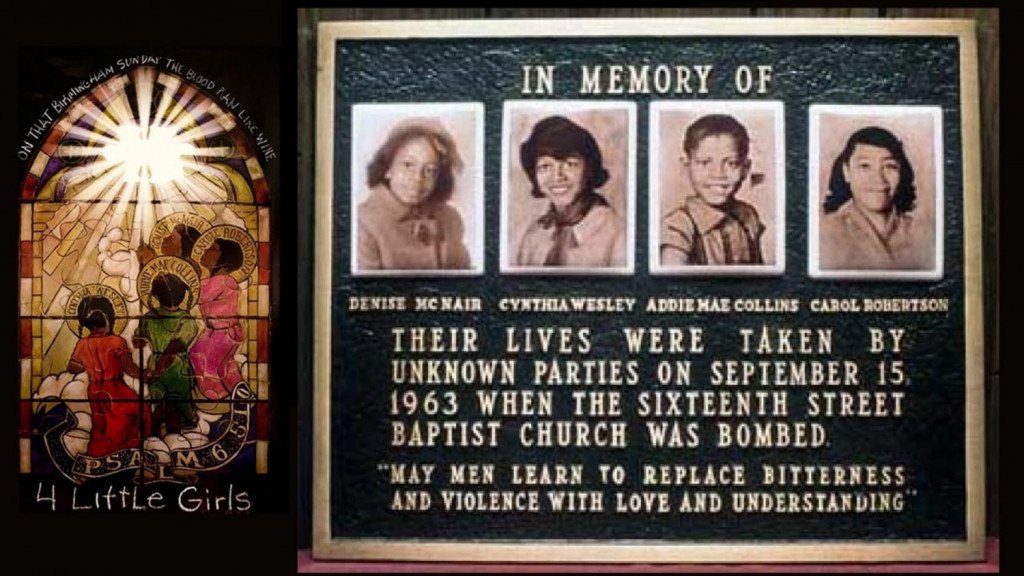 Directed by Academy Award winner, Spike Lee, '4 Little Girls' is a 1997 American history documentary film, which deals with the case of four African American girls (Addie May Collins, Carol Denise McNair, Cynthia Wesley, Carole Rosamand Robertson) in the 16th Street Baptist Church bombing in Birmingham, Alabama by local members of the Ku Klux Klan. The 1964 song 'Birmingham Sunday' by Richard and Mimi Farina was inspired by the event, and was used in the opening sequence of the film, as sung by Joan Baez, Mimi's sister. The film was deemed "culturally, historically or aesthetically significant", and selected for preservation in the United States National Film Registry by the Library of Congress, in 2017. It ends with the trial and conviction of Robert Edward Chambliss, in 1977, as the main person responsible for the bombing.
Read More: Best Spiritual Movies of All Time
3. Capturing the Friedmans (2003)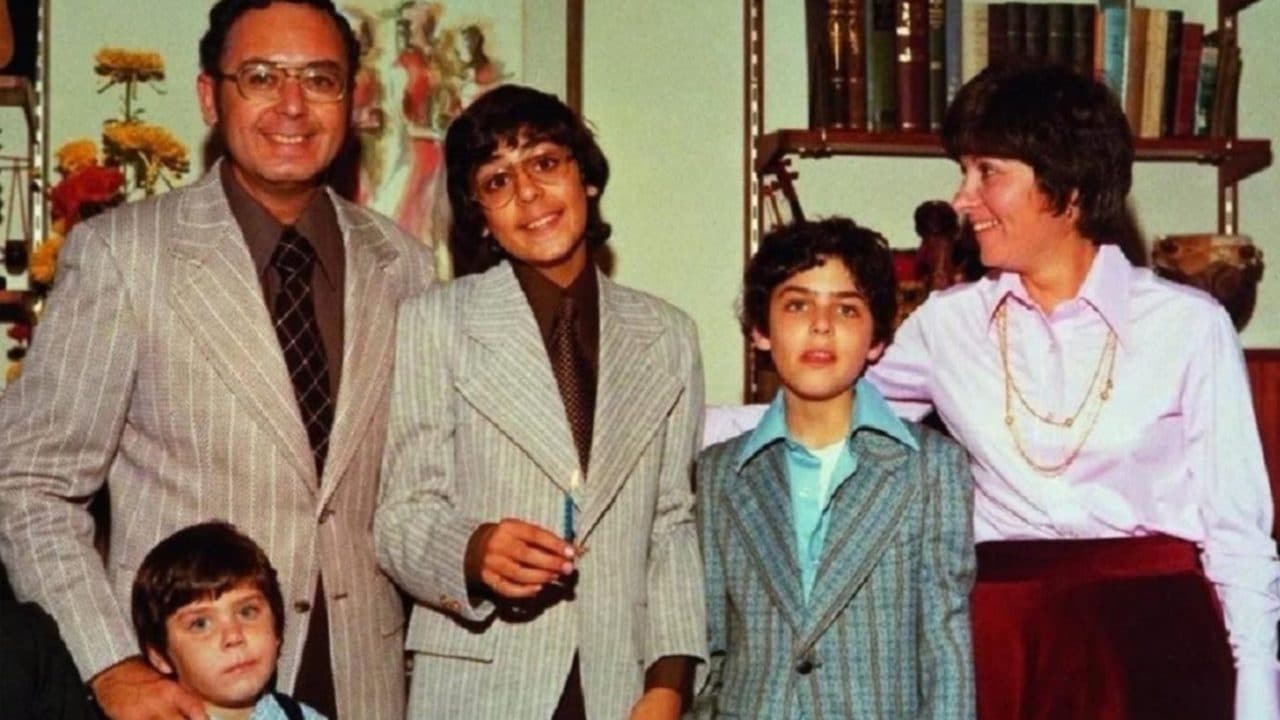 'Capturing the Friedmans', a 2003 HBO documentary film directed by Andrew Jarecki, focuses on the 1980s investigation of Arnold and Jesse Friedman, for child molestation. During his research for short film about children's birthday entertainers in New York, titled 'Just a Clown', Jarecki learned that the brother of the famous clown David Friedman had pleaded guilty to child sexual abuse, and that the family had an archive of home movies. Jarecki reached out to some of the children involved and ended up making a film focusing on the Friedmans.
Upon its release, 'Capturing the Friedmans' received predominantly positive reviews and was subsequently nominated for an Academy Award. It currently holds an approval rating of 97% on online review aggregator website Rotten Tomatoes, based on 151 reviews. Elvis Mitchell of 'The New York Times' wrote. "Mr. Jarecki so recognizes the archetypal figures in the Friedman home that he knows to push things any further through heavy-handed assessment would be redundant."
2. An Apology to Elephants (2013)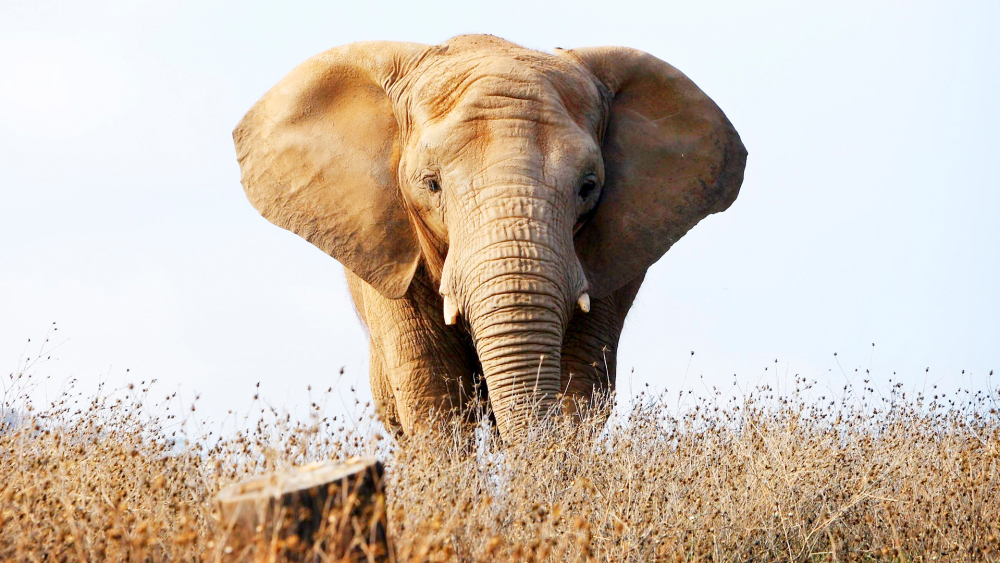 'An Apology to Elephants' is a documentary that explores the abuse, exploitation, and brutal treatment of elephants, and their lasting psychological and traumatic impacts on the animal's psyche. The documentary premiered on the 'HBO' network on August 24, 2013 (Earth Day) and features interviews with environmental activists and biologists, including the 'Performing Animal Welfare Society' co-founders, Ed Stewart and Pat Derby.
The film was dedicated to Derby, also known as the 'elephant lady', who died on February 15,2013. HBO began work on this documentary in 2011 and was later joined by PETA, which offered pictures and video footage, including photos from a whistle-blower depicting elephant training at the 'Ringling Bros Circus'. The documentary received generally positive reviews upon its release, with Sheri Linden of 'The Hollywood Reporter' calling it a "succinct, graceful argument to save an endangered species."
Read More: Best Documentaries of All Time
1. Paradise Lost : The Child Murders at Robin Hood Hill (1996)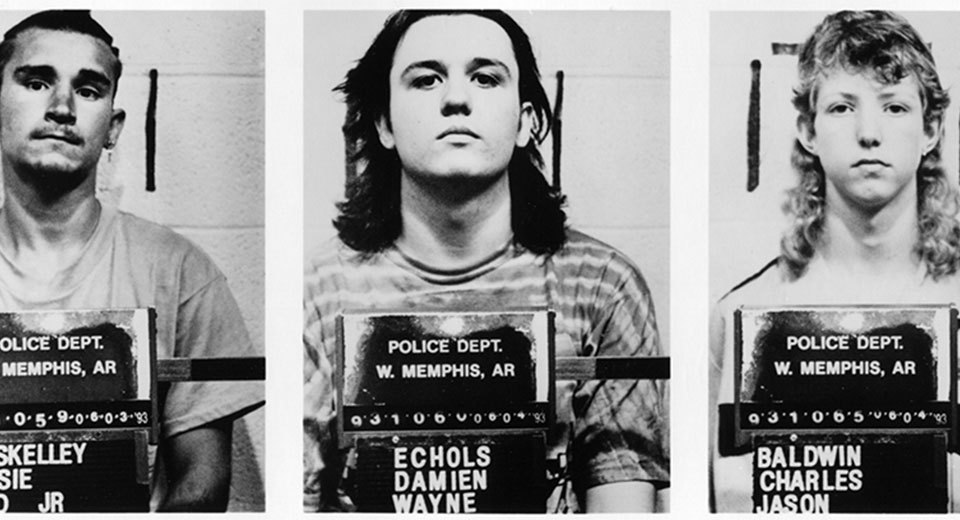 Created by the duo of Joe Berlinger and Bruce Sinofsky, 'Paradise Lost: The Child Murders at Robin Hood Hill' is a 1996 American documentary film dealing with the trials of the 'West Memphis Three' — three teenage boys accused of the murders and sexual mutilations of three prepubescent boys as a part of an alleged satanic ritual in West Memphis, Arkansas. Berlinger has worked with the world famous heavy metal band 'Metallica' on their 2004 documentary, 'Some Kind of Monster'. Therefore, it comes as no surprise that 'Paradise Lost' uses the music of the band instead of an original soundtrack, marking the very first time 'Metallica' has allowed usage of their music in films. Well received by both audiences and critics, it was followed by two sequels, namely 'Paradise Lost 2: Revelations' (2000) and 'Paradise Lost 3: Purgatory' (2011).
Read More: Best British Movies of All Time