As a documentary living up to its title in every way imaginable, Netflix's 'Scout's Honor: The Secret Files of the Boy Scouts of America' can only be described as equal parts baffling and haunting. That's because it follows experts, survivors, as well as whistleblowers alike as they detail this titular youth organization's decades-long cover-up of child sexual abuse cases, along with its impact. It thus comes as no surprise Church leader, teacher, scoutmaster, and serial pedophile Thomas Hacker was explicitly mentioned in this film — so now, let's just find out more about him, shall we?
Who is Thomas Hacker?
Although nothing can ever really excuse Thomas' horrific offenses, it's actually imperative to note he had an incredibly tortured upbringing, and that's what admittedly drove him to pedophilia. According to his narrative, he had an alcoholic father who regularly used to beat his mother, plus one of his grandmothers reportedly molested him from when he was a newborn until his adolescence. Therefore, once he reached seventh grade, he "turned outside the family for care and love and, obviously, didn't do a very good job of that" since it was through seeking sex with younger boys.
Nevertheless, Indiana native Thomas somehow managed not to let any of this affect his education, as made evident by his earning a Bachelor's in Educational Psychology, a Bachelor's in Business Administration, as well as a Master's in Guidance and Psychology. He also gradually managed to evolve into a suburban, married father of three, just to ultimately land the position of an English teacher in 1966 before being appointed Chairman of the Indianapolis Mayor's Task Force for integrating this local city's public schools. In other words, his early professional career was almost golden.
However, everything began changing on January 31, 1970, as Thomas was formally charged with assault and battery of a minor for trying to exploit a 14-year-old boy under rooted sexual intentions. He subsequently pleaded guilty and was sentenced to two years of probation with psychiatric evaluations, just for it to later come to light authorities had identified at least 51 more of his child victims. But alas, he soon managed to legally relocate to Chicago, Illinois, where he continued his elementary school teaching career simply by not mentioning his recent conviction on his application.
This is when Thomas ostensibly went full steam with his assaults, resulting in an October 1971 arrest for indecent liberties against a child and a March 1973 transfer to another elementary school. Yet this self-proclaimed abuser didn't stop; instead, he took things further by evolving into an Oak Lawn Church leader before starting to volunteer at the church-sponsored Boy Scouts Troop in Burbank. He was essentially surrounded by minor boys at every step of the way, and he took complete advantage of it; he sexually abused hundreds of children in Illinois and Indiana until the 1980s.
As per reports, Thomas gradually became scoutmaster, following which he got into a pattern of raping as well as humiliating boys aged 10-11, all the having his former, growing victims assist him. He then found himself getting arrested once again in July 1976 when it came to light he'd thrown a minor on the floor and pulled off his pants, for which he was convicted of misdemeanor battery. Regardless, he was sentenced to a mere few months of probation — it took until 1980 and another complaint for him to lose his teaching position, whereas he was arrested for good in February 1988.
How Did Thomas Hacker Die?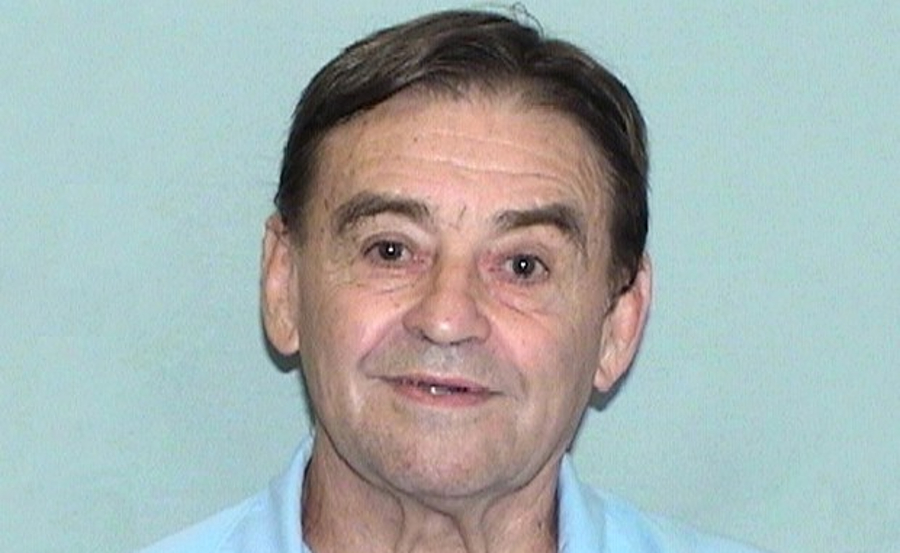 According to court documents, with Thomas' confession, it was in 1989 when he was sentenced to 100 years behind bars for sexually assaulting an 11-year-old Boy Scout from his suburban troop. By this point, the authorities had positively identified at least 34 additional victims, yet he himself candidly testified he "wouldn't be able to give you a number. I mean it's horrible to say, but there's so many out there. In scouting alone, there were more than hundreds. Gosh, there were probably a hundred in three or four years… I was really involved with Scouts, and I had an outlet for my deviancy."
The truth is Thomas' name was in the Red Flag/Confidential Files the Boy Scouts kept — he'd been added in 1971 as an "ineligible volunteer" — but he still obtained leadership roles through the late 1980s. "I knew it would be [easy to get back into scouting every time I was removed owing to a lack of background checks]," he testified. "I was positive. I never even gave it a second thought." Coming to this serial pedophile's demise, it appears as if he passed away at the age of 81 in June 2018 upon suffering from heart failure while incarcerated at the medium-security Big Muddy River Correctional Center in Ina, Illinois.
Read More: Douglas Smith: Where is the Ex-Boy Scouts Chairman Now?