With Hulu's 'How I Caught My Killer: There Was a Monster Inside of Him' delving into the tale of serial killer Khalil Wheeler-Weaver, we get a complete insight into the dark side of human nature. After all, the then-20-year-old Orange, New Jersey native brutally attacked and raped four Black women from August to November 2016, just to mercilessly kill three of them in the process. His only known survivor is thus Tiffany Taylor — so if you wish to learn more about her, her encounter with this monster, as well as her current standing, we've got the necessary details for you.
Who is Tiffany Taylor?
It was the evening of November 15, 2016, when former sex worker Tiffany Taylor's whole world turned upside down while she was already unhoused and months pregnant with her second child. According to her own account, she'd connected with Khalil Wheeler-Weaver through a mutual friend a few weeks prior, following which he wasted virtually no time before asking to meet up. He often texted or called to have her trust him enough, she said, but it was hard since she'd grown up around violence, including sexual assaults and two boyfriends getting killed right in front of her eyes.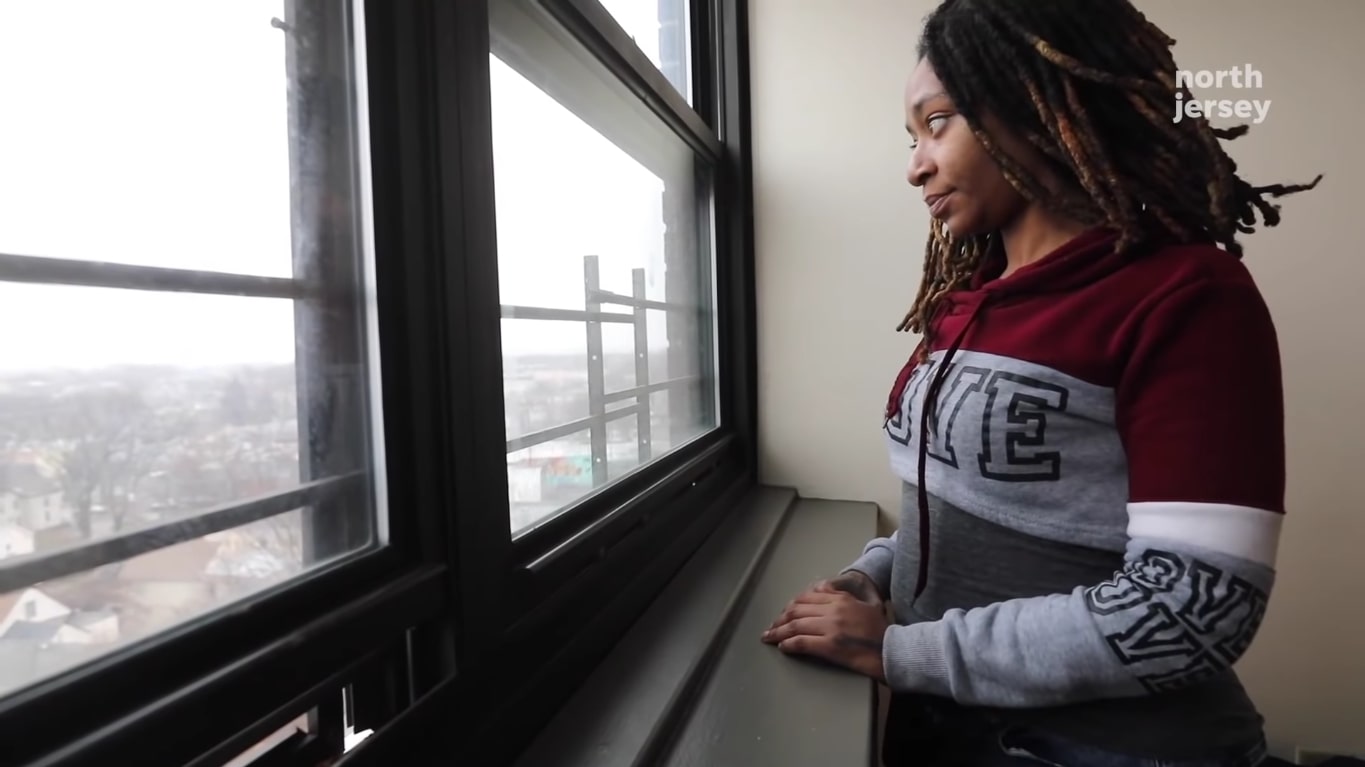 Ultimately, though, while staying in the Ritz motel in Elizabeth, New Jersey, Tiffany agreed to pick Khalil up with a secret plan to commit a robbery because she was in desperate need of some cash. "He was a tall guy, kind of slim, he had on a ski mask that fully covered his face, and he had on some gloves," she said in the Hulu episode. "I didn't think this was strange because everybody in Newark or the Jersey City area, all the guys, they wear ski masks and gloves when it starts getting cold." Yet, things changed once he requested she pull over within minutes as he had to use the bathroom.
Tiffany continued, "He was really quiet. I parked the car, I handed him the cigarette [he'd also asked for], and everything just went kind of black… All I remember is waking up in the back seat to him raping me and choking me out at the same time." Khalil strangled the pregnant mother until she passed out before repeating the act multiple times, per her account, just to then place her in handcuffs behind her back and wrap duct tape over her mouth. However, she continued to fight back since her child's life was on the line as well, driving her to decide, "if he was going to kill me, he had to die too. I wasn't beat."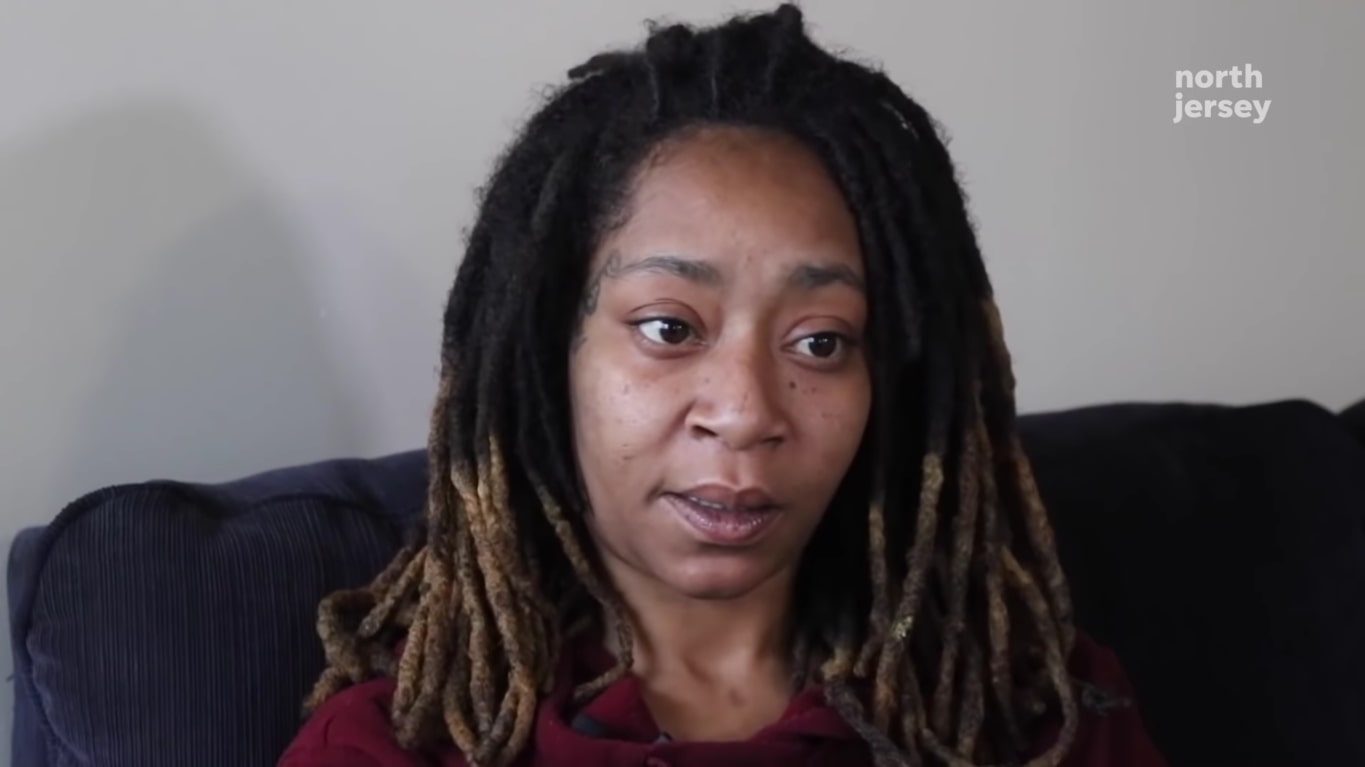 The ensuing struggle resulted in the tape coming loose and Tiffany slowly slipping one of her double-jointed hands out of the cuff, following which she convinced Khalil to take her back to the motel. She told him her cell phone, with his name, number, address, and everything else, was still in her room, leaving him no choice but to return and unwittingly create a way for her to escape. Hence, she ran into the room, locked him out, opened the curtains to show her free hand, and dialed 911 — but alas, because he'd fled, the officials deemed her a lying prostitute rather than listening to her ordeal.
Where is Tiffany Taylor Today?
If we're being honest, one of the worst aspects of this whole case is the fact if authorities had paid Tiffany's accusations some heed, especially as she had all the crucial evidence, Sarah Butler could still be alive. That's because the 20-year-old college student was slain by Khalil a mere week later; she was drawn out under the pretense of sex after they'd matched on the dating app Tagged and strangled to death. Therefore, when this news came to light, Tiffany again approached officials, managed to file a proper complaint, and ultimately served as the star witness for the prosecutors during his 2019 trial.
It was Tiffany's graphic, horrific testimony that helped a jury convict Khalil on three counts of murder as well as kidnapping, rape, and attempted murder in connection to her case. "My whole life is different," she said in court as a part of her victim impact statement minutes before his 160-year sentence was announced. "I don't wear makeup anymore; I don't have friends. I'm always paranoid. But I'm happy to still be here… I hope you don't show him any remorse, because he's not showing any remorse."
As for her current standing, Tiffany admittedly still looks over her shoulder a lot and has a lot of inner demons to fight, yet she is genuinely trying to move on with her life to the best of her abilities. From what we can tell through her (largely inactive) online platforms, she continues to reside in her hometown of Jersey City, New Jersey, alongside her loved ones, where she's self-employed. She has studied music engineering and psychology at Valencia College in Orlando, Florida, but her ambition to be in the entertainment industry never materialized as she soon started a family, dedicating all her time to them.
Read More: Khalil Wheeler-Weaver Now: Where is the Serial Killer Today?