In the fifteenth episode of 'To Your Eternity' or 'Fumetsu no Anata e' season 2 titled 'The Self, Worn Down,' Fushi and his allies continue to work hard to protect the city of Renril from the Nokkers. Meanwhile, Fushi does not realize that he has accidentally resurrected March and she is desperately looking for him in the city. When the water resources of the city get poised, the situation becomes really alarming since it is not clear how long the battle with the Nokkers will take. As if this was already not bad news for the people of Renril, things take an ugly turn when Fushi loses consciousness after trying to fight the common enemy on all ends. Here's everything you need to know about the ending of 'To Your Eternity' season 2 episode 15. SPOILERS AHEAD!
To Your Eternity Season 2 Episode 15 Recap
Just after Nokkers unleash the first attack, Fushi gets the feeling that someone just came into the city. It turns out that he has accidentally resurrected March, who is unable to process where he is, and immediately starts looking for Fushi. Meanwhile, the Nokkers resort to long-range attacks on the castle using gigantic trebuchets. Unfortunately, the trebuchets at the castle are completely useless in this battle as the weapons are parked too far from the city.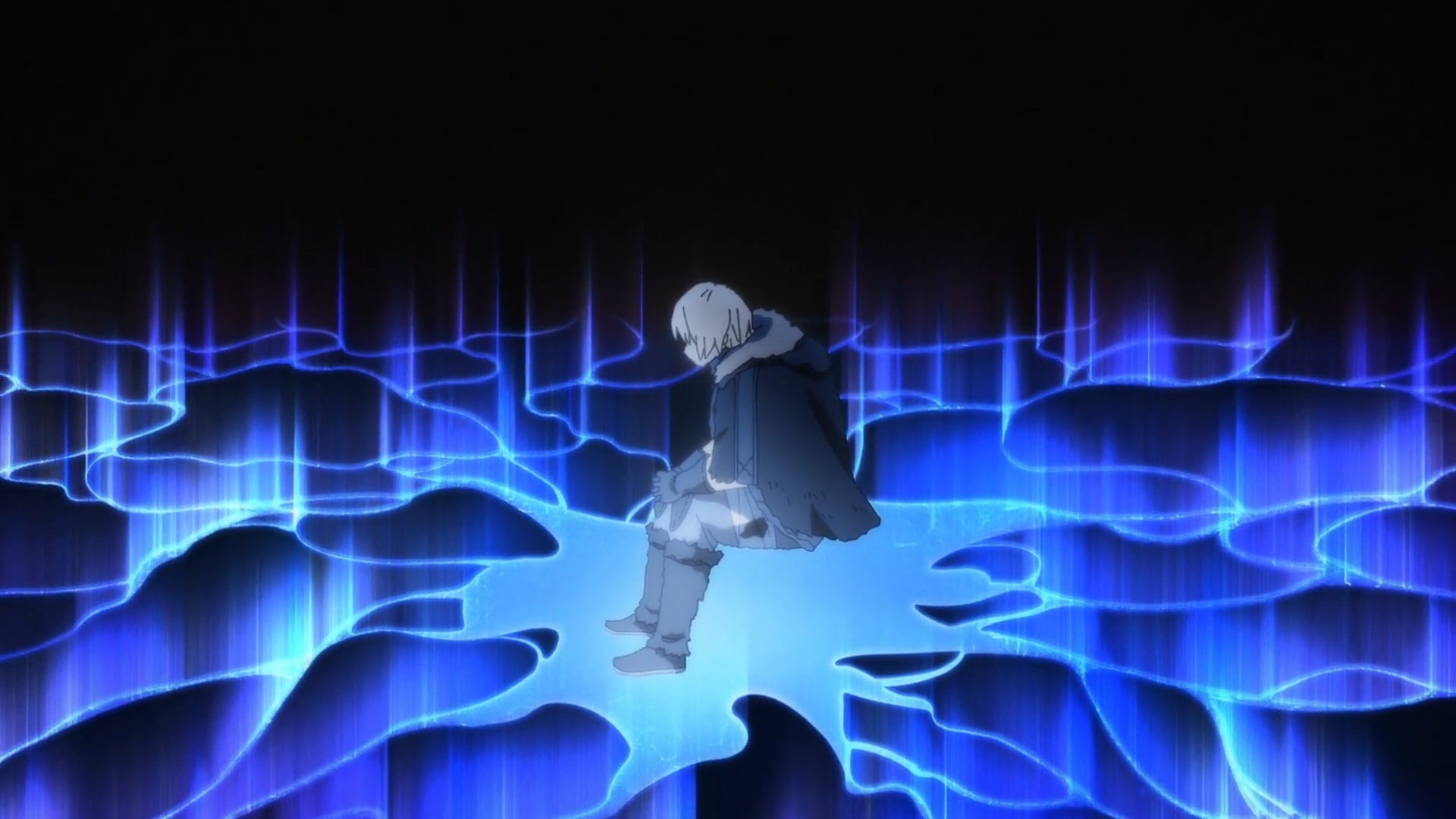 Fushi realizes that in such a situation, it is critical that he takes responsibility. Therefore, he uses all his focus to unleash a lethal long-range attack on all nearby Nokkers and manages to successfully take down many of them. The soldiers despite being on the battlefield feel protected as they don't have to fight as intensely as they previously imagined. But the battle is certainly taking a toll on Fushi, who has to fight on all ends by constantly shifting his consciousness.
Meanwhile, a man comes across March on an empty street and feels sorry for her. Since she is crying, he decides to take her to his house so that she can be fed well. While he is preparing something to eat with the help of his wife in the kitchen, March quietly jumps out of the window and disappears. In the meantime, the soldiers learn that the water flowing in the city has been poisoned and is not fit for consumption, which is really concerning.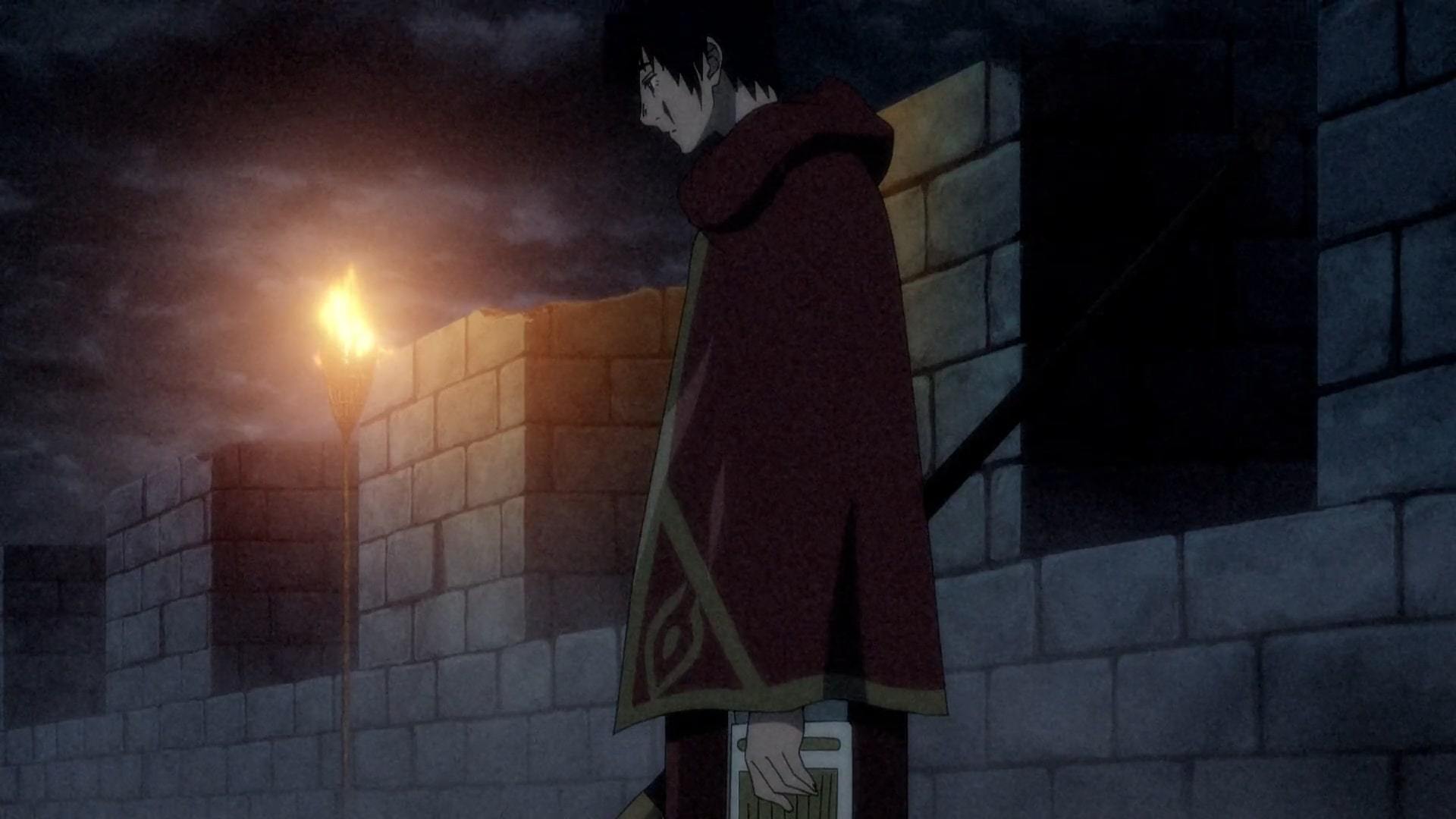 Fushi along with a few other soldiers camps at some distance from the city, waiting for the arrival of the Nokkers. But because of his expanded consciousness, he continues to hear the cries for help coming from the castle which really puts too much pressure on him and he seems really exhausted. When he sits down to rest, Fushi's nose starts bleeding all of a sudden.
To Your Eternity Season 2 Episode 15 Ending: Are Kai, Hairo, and Messar Dead?
When the cries for help at the castle are too much to ignore, Fushi shifts his consciousness to Sandel's body that he has left at the castle. He immediately manages to shoot down one of the Nokkers which is climbing up the wall to infiltrate. Kahaku notices that they have already overburdened Fushi and he is immediately proven to be right as the latter's nose starts bleeding again. Suddenly, Fushi loses consciousness and falls to the ground. This means that the Renril and its inhabitants are now left to fend for themselves as the absence of the immortal being leaves too many blindspots throughout the kingdom for the Nokkers to attack.
Since Fushi is in no state to protect himself, Kai, Hairo, Messar, Kahaku, Bon, Eko, and other soldiers band together to fight the common enemy. When Fushi later wakes up, he sees Eko wearing a warrior's helmet while Kahaku kills a Nokker right in front of him. As soon as he notices that his friend is finally awake, he rushes to his side. Fushi has already noticed that something is wrong and senses that too many lives were lost in the time he was unconscious. Kahaku reassures him that everything is okay and Bon has just gone to meet the Princess to inform her about the current status of the ongoing battle. But Fushi is still not satisfied and rushes to a mirror near him.
Fushi tries to turn into Kai, Hairo, and Messer, which confirms his worst fears. Kahaku finally reveals that all three of them have passed away while defending the castle, which pushes Fushi into a state of mourning. Bon soon returns after meeting the Princess and tells the soldiers that they must be wary of the fact that the Nokkers can use a human body as a host. He then tries to reassure Fushi that everything will eventually be alright. Fushi soon stands back on his feet with even more determination and rushes to kill the Nokkers.
Read More: To Your Eternity Season 2 Episode 14 Recap and Ending, Explained