Unafraid to discover the power of love once again, ten individuals enter a tropical paradise in Netflix's 'Love After Divorce.' The reality dating series chronicles the journey of the divorcees on a whirlwind journey uninterrupted by outer responsibilities and issues. Slowly, however, the reality sets in, and the singles wonder if they will find romance ever again. Tom Choi is one of the individuals who suffers a bout of doubt and wonders if love is on the cards. Given his whirlwind journey in season 4, fans have continued to wonder more about the reality star. So, if you also want to know his latest updates, look no further because we've got all the answers right here!
Tom Choi's Love After Divorce Journey
As one of the first individuals to walk into the main house, Tom was overcome by the monumental pressure that often accompanies first meetings. However, it wasn't long before he became a significant figure in the house and became known for his rigid routines. While his initial attempts to create a connection with Ha-rim hadn't flourished, he still had hopes of finding the woman of his dreams in the house. Throughout the season, Tom tried to develop a one-on-one rapport with many people. However, romance and dating still remained a far-fetched reality for him. Initially, he was rejected by Ha-rim for a date. Later, when he tried to secure one with Benita, he met the same fate. Eventually, most of his dates ended up being group activities.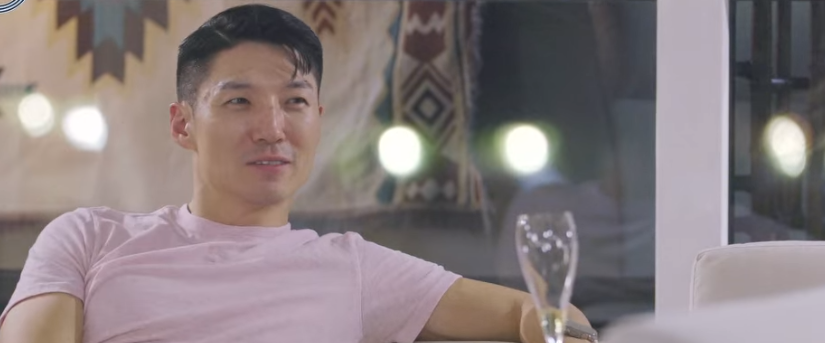 Towards the end, he sat down with Benita to open up his heart and tell her how discouraged he was for not being able to go on a date with her. Similarly, Benita also shared that she was on the fence and torn between him and Jerome. Alas, her bout of doubt was erased when she decided to leave Cancun with Jerome. Albeit sad that he didn't find romance, Tom didn't let his time go to waste. During the season, he managed to develop a great camaraderie with other members of the house. From making close friendships to finding common ground with others, Tom became a beloved friend to all cast members. By the end of the season, he jokingly referred to himself and Dewey as the "outcasts."
Where is Tom Choi Now?
Since walking away from the series, Tom has continued to climb the ladder of success personally and professionally. Primarily known for his attention to detail, the television personality has continued to implement new changes in his life. At present, the 44-year-old has put romance on the back burner and has been focusing on the upbringing of his twins, Luca and Remi. As shown in the series, Tom has been having difficulty adjusting to the short amount of time he spends with his children. As such, he has been working to create a better line of communication with his sons and be more involved in their lives.
On the professional front, he is creating new strides, too. Having earned an MBA from MIT, Tom has been curious to expand his portfolio as an investor. With almost two decades of experience in finance, he has held roles in sales, management consulting, equity research, private equity, and fund investing. In 2012, Tom met renowned investor Warren Buffett on a school trek in Omaha, whose advice impacted Tom's entire professional trajectory. Since then, he has continued to scale his abilities and create new strides in his investment management business.
He is currently the Managing Partner at Third Square Management, an investment company based in Las Vegas, Nevada. Finally, he also holds stakes in several listed companies across the States. In addition to unbridled success, Tom also possesses curiosity for a myriad of experiences. He has remained an avid traveler and continues to use his accumulated knowledge to implement new strategies in his work and life. Tom is also a fitness enthusiast and regularly shares his health routine online. Not only this, he is a believer in meditation and chooses to eradicate several issues using the power of the mind. Fans can even head to his YouTube channel to learn more about him. So, even though romance is off the charts for Tom Choi, it is apparent that several great things still lay ahead for him!
Read More: Love After Divorce Season 4: Where Are They Now? Who Are Still Together?