Actor Tom Cruise is known for pushing the boundaries of filmmaking, especially in the action genre, and his next feature film with director Doug Liman could continue that trend. Initially announced in 2015 as 'Luna Park,' the space film is set to see Cruise collaborate with Liman for the second time following their widely successful 2014 sci-fi action film 'Edge of Tomorrow.' After a few years of languishing in development hell, the project is seemingly back in development at Universal Pictures, albeit with some caveats.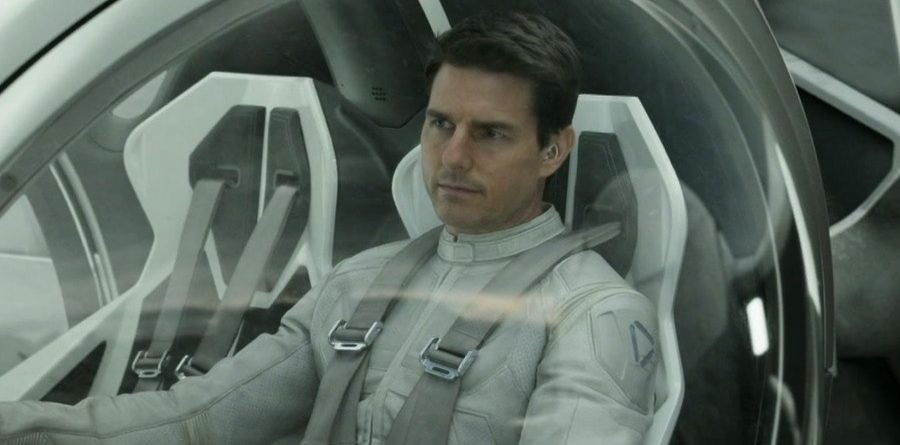 The film was originally set up at Paramount Pictures, which also produced the long-awaited follow-up to Cruise's 1986 action film 'Top Gun,' with the 2022 sequel 'Top Gun: Maverick' receiving critical and commercial success. His project with Liman was reportedly titled 'Luna Park' and set to follow a group of scientists who travel to the moon to secure a much-needed energy source. 'Luna Park' seemingly never got off the ground at Paramount Pictures, and there has been no update on it since late 2015. However, in May 2020, it was reported that Cruise was roped in to star and produce a movie filmed in outer space.
According to the initial reports, Cruise's untitled space film will be helmed by Liman and was being developed under Universal Pictures. Liman and Cruise reportedly pitched the project to Universal Pictures through a Zoom call, leaving room to believe that the film is, at least in part, a revamped version of the idea which formed the crux of the duo's previously announced collaboration 'Luna Park.' Assuming both projects are linked, it is safe to say that 'Luna Park' is in development at Universal.
NBCUniversal Chairman Donna Langley stated that the film would make Cruise "the first civilian to do a spacewalk outside of the space station." Langley also revealed that the untitled space film was in active development as of October 2022. However, the film reportedly did not have a complete script at the time. Months passed without any proper update about the movie's development until Cruise geared up for the release of 'Mission: Impossible – Dead Reckoning Part One,' the seventh installment in his hugely popular spy-action franchise 'Mission: Impossible.'
During the film's premiere red carpet event in New York, Cruise was quizzed about the space movie's fate. "We've been working on it diligently, and we'll see where we go," Cruise said, confirming that the project is still alive at Universal and being actively developed. However, Cruise did not have an expected start date for production, indicating the film could be years away from release.
Aside from Cruise, director Christopher McQuarrie who has worked with the actor on several installments of 'Mission: Impossible,' and PJ van Sandwijk were expected to serve as co-producers on the film. SpaceX co-founder Elon Musk and NASA are also expected to have some involvement in the project. In the meantime, Cruise is expected to complete the filming for the upcoming 'Mission: Impossible – Dead Reckoning Part Two,' which will release on June 28, 2024.
Read More: Where Was Mission: Impossible – Dead Reckoning Part One Filmed?