When a mysterious phone call to the San Diego Sheriff's Department informed them of Tom Merriman's death, it initially appeared to be an unfathomable tragedy. Tom was a quiet and philanthropic individual, with his relationship with his stepdaughter known to be one of warmth and love, leaving the police to wonder what might have driven an apparent loving family member to murder. However, as the investigation into the events leading up to his death began to unfold, the shocking truth emerged. In the CBS documentary '48 Hours: Jade Janks and Secret Photos,' the case takes center stage, exploring the involvement of Jade Janks in Merriman's demise. If you're eager to delve into the intricacies of this case, we have all the details you need. Let's unravel the story.
How Did Tom Merriman Die?
Tom Merriman, aged 64, held the position of CEO at Butterfly Farms, a nonprofit organization focused on butterfly conservation, education, and research. He resided in Solana Beach, California, and was neighbors with his stepdaughter, Jade Janks, even sharing a driveway with her at South Nardo Avenue since April 2020. Tom had married Jade's mother when Jade was just 14 years old, and even after the marriage had ended, he maintained a close relationship with her.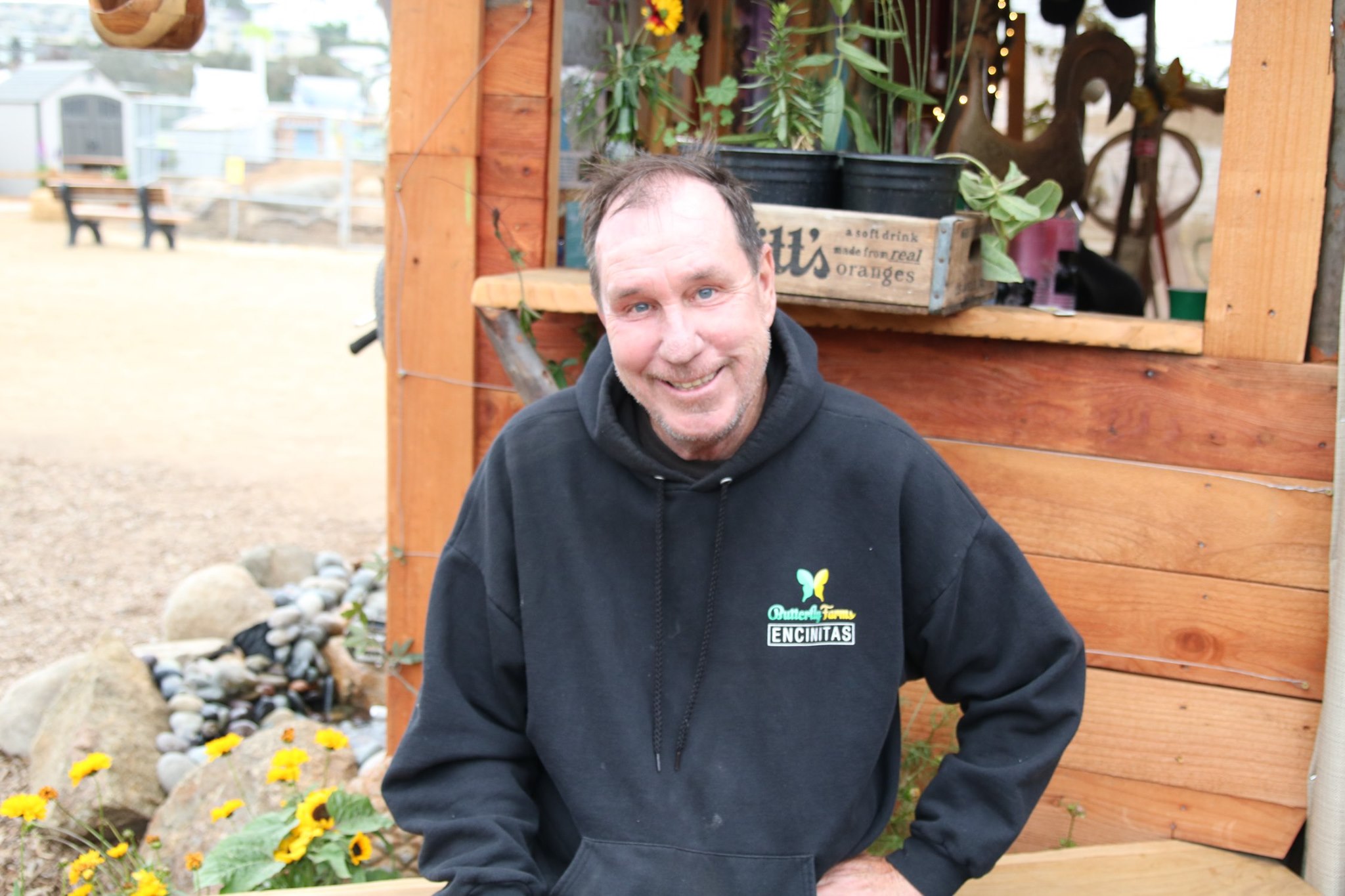 The unique circumstances of the COVID-19 pandemic brought Tom and Jade closer. During this time, they developed a close relationship, with the two sharing meals and Jade even referring to him as her "dad." On December 15, 2020, Tom suffered a fall at home. As a result of this and to address alcohol withdrawal issues, he was transported to Scripps Hospital in Encinitas, California, for medical treatment and support.
On January 1, 2021, the police received a phone call from a man named Adam Siplyak, who expressed his suspicion that Tom Merriman might be deceased. Upon arriving at Tom's residence, law enforcement encountered an absence of any signs of Tom's presence. As they began reaching out to his family and friends, it became apparent that he had not been in contact with them either.
With no leads to guide them towards Tom's whereabouts, the police took the necessary steps to obtain a search warrant. On the morning of January 2, 2021, they executed the warrant and commenced their search. Their efforts led to the discovery of a pile of garbage in Tom's driveway. Upon further inspection, they found his lifeless body concealed beneath the refuse, wrapped in a blanket.
Who Killed Tom Merriman?
The phone call received by the police from Adam Siplyak had raised suspicion regarding the possible involvement of Jade Janks in Tom's death. Subsequently, the authorities summoned Jade to the police station for questioning. However, she chose not to cooperate and invoked her right to legal representation. In the wake of the discovery of Tom's body hidden beneath the trash on his property, the detectives swiftly took Jade Janks into custody, formally charging her with the crime of murder.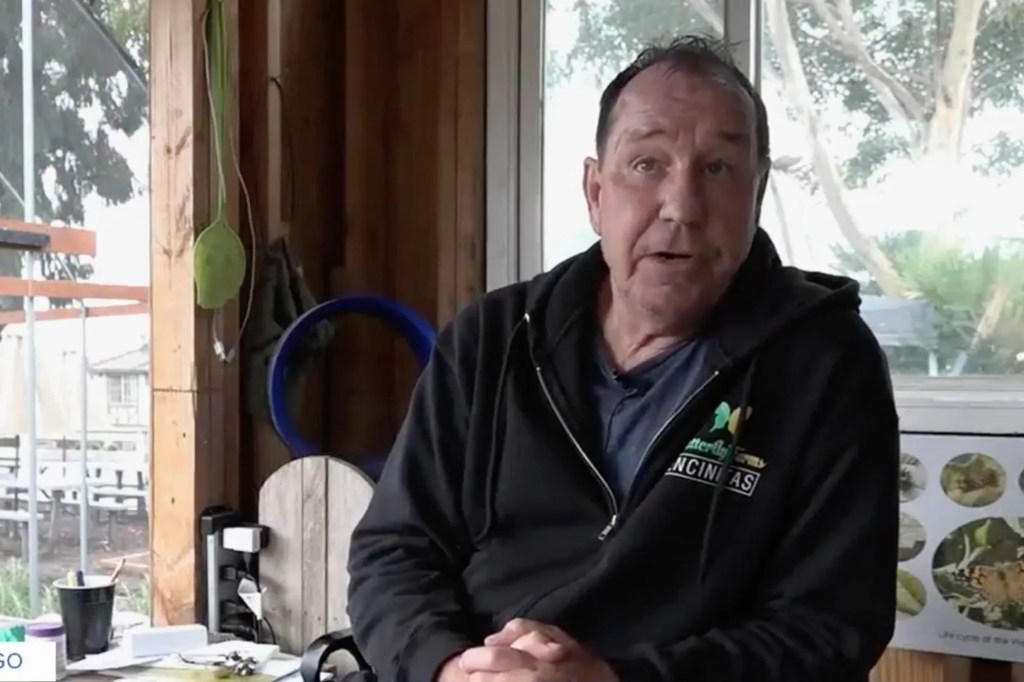 A damning series of text messages recovered from Jade Janks' phone served as undeniable evidence pointing to her as the prime suspect the police had been seeking. Some of these texts included alarming statements such as, "I am about to club him on the head as he is waking up," followed by, "He's waking up, I really don't want to be the one to do this." The investigation revealed that Jade had initially made contact with an online "fixer" named Alan Roach. When Roach failed to materialize, she sought out alternative avenues, one of which led her to Adam Siplyak, the individual who ultimately made the crucial call to the police.
Jade's trial commenced on December 7, 2022, with the prosecutors presenting their case against her. According to their allegations, after Tom had been admitted to the hospital, Jade had visited his residence with the intent to clean up. During her visit, she accidentally bumped into his computer, causing the screen to light up. To her astonishment, she discovered that her explicit and revealing photographs were being used as a screensaver on Tom's computer. Her further investigation revealed more explicit images of herself, which were taken by Jade and her ex-boyfriend.
Extremely angry, Jade turned to Facebook to seek assistance. It was on this platform that she contacted Alan Roach, and he told her that he would help her. The prosecutors contended that driven by her anger and the discovery of these images, Jade planned to kill Tom after picking him up from the rehabilitation center. They alleged that she used a plastic bag to cover Tom's head and subsequently strangled him with the red nylon cord that she had previously purchased.
Jade entered a plea of "not guilty" and maintained that she had discovered Tom dead in his car in the driveway. She claimed that he had overdosed on a combination of pills and alcohol, and there was no concrete evidence to support the theory of strangulation. She admitted to panicking at the time, fearing that she would be blamed for his death, and subsequently concealed his body beneath a pile of garbage.
On March 3, 2023, during her sentencing, the jury rendered their verdict. Jade Janks was found guilty of murder, and as a result, she received a sentence of 25 years to life in prison. Patrick Merriman, Tom's younger brother, said, "May Jade Janks find no peace in confinement, no rest in her hours, no false promise of forgiveness. The killer's denial in the face of insurmountable evidence against her hurts me. She's a liar, and we all know it."
Jade also got a chance to make a statement, and she said that she had met Tom at a very young age, and his influence "manifested itself into inappropriate touch, coercion, reckless behavior, and complete violation — what I now realize is years of psychological manipulation." She added, "I'm sorry I didn't act the way I was supposed to that day. I think about it every day since. And to Tom's family, I understand you hate me for what you believe I did to Tom. However, there is a lot more than you will ever understand."
Read More: Allen Ross Murder: How Did He Die? Who Killed Him?