In 'Tomo-chan Is a Girl' or 'Tomo-chan wa Onnanoko!' episode 10 titled 'How the Contest Ends & To Stay Best Friends…' the titular protagonist and Junichirou compete against each other to finish the marathon first. Unfortunately, things do not end well for Tomo who ends up pushing herself to exhaustion. Later, Junichirou recalls how he ended up dating Misuzu and became best friends with Tomo. Here's everything you need to know about the ending of 'Tomo-chan Is a Girl' episode 10. SPOILERS AHEAD!
Tomo-chan Is a Girl Episode 10 Recap
On the day of the marathon, Tomo and her school friends are excited to give their best. Like always Junichirou and Tomo are determined to finish early and defeat each other. When the race begins, the two friends push themselves to the limit and everything appears to be going alright. But all of a sudden, Tomo collapses on the road. Since there is no one else nearby, Junichirou realizes he has no option but to help his friend on his own.
Therefore, Junichirou lifts Tomo on his back and rushes to the school so that she can get the medical help she needs. It turns out that he ended up running so fast that he finished the marathon before anyone else. Later when Tomo comes back to his senses, she makes Junichirou gives her a piggyback ride once again as she did not get to enjoy it before.
Tomo-chan Is a Girl Episode 10 Ending: Why Did Junichirou Ask Misuzu Out? How Did He Become Friends With Tomo Again?
Just before Tomo and Junichirou started middle school, the latter managed to finally land a punch on the former. Tomo's father was quite impressed since his wife has always believed that she was gifted and was able to outperform anyone if she picked up a sport. Later Junichirou and Tomo ended up in the same school. Junichirou could barely control his excitement as he was eager to spend more time with his friend. But when Tomo eventually showed up in front of him, he was quite surprised as he had thought that she was a girl until that point.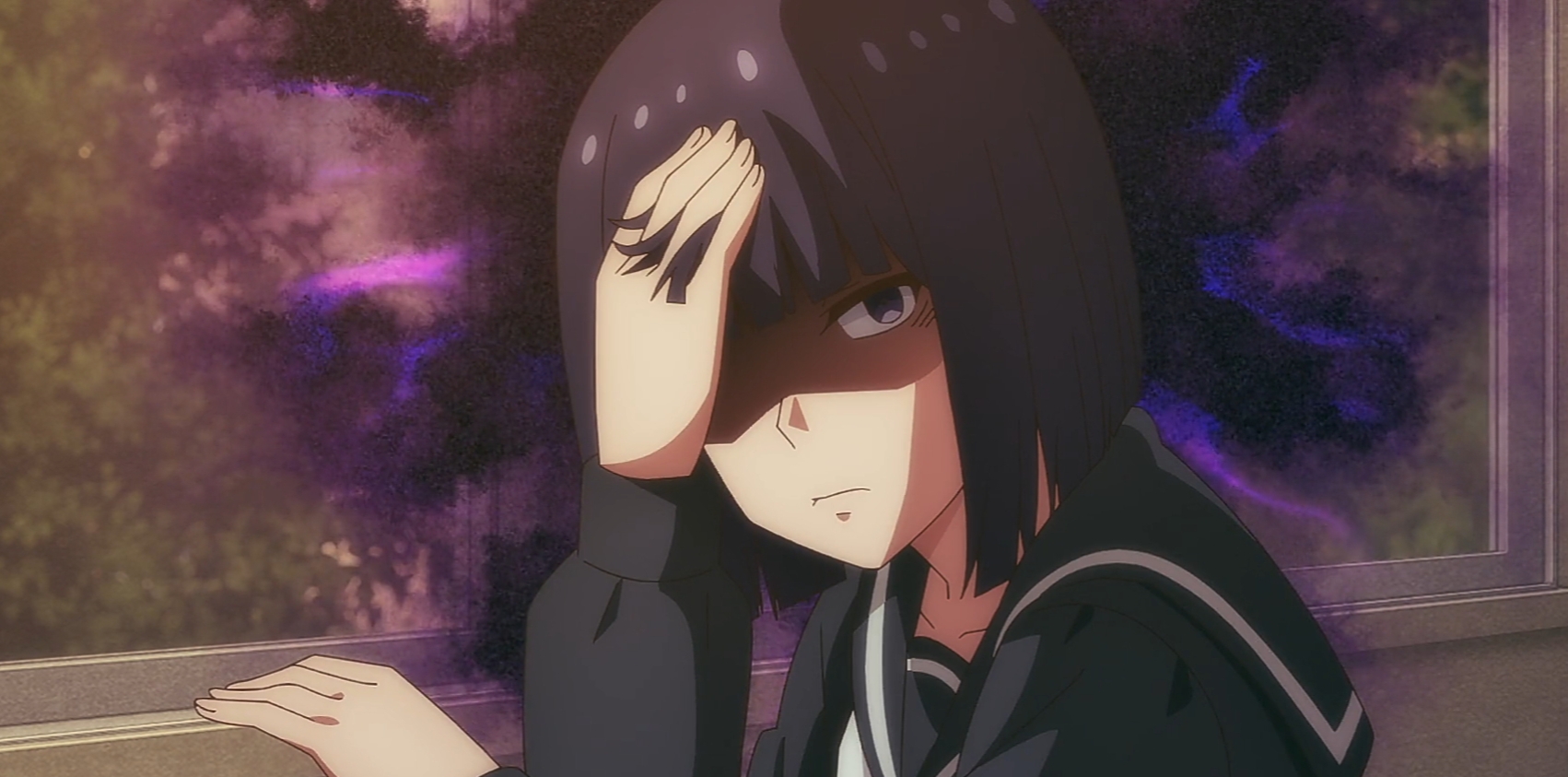 Junichirou felt that her being a girl did explain a lot of things that happened in the past but it was naturally strange that he failed to notice something so obvious despite being close to her for so many years. Meanwhile, there were rumors that he and Tomo were dating each other which only made things awkward. All of these factors affected their friendship to the point that, Junichirou started acting strangely. He avoided Tomo, even when she directly tried to talk to him. This went on to the point that they didn't have any conversation for almost a year.
One day, Junichirou was regretting the fact that he can no longer play games with Tomo anymore. He felt that he needed a girlfriend who could understand his dynamics with Tomo and is also close to her. That's when Misuzu walked right in front of him. Junichirou naturally felt that she was the perfect person for the task and asked her out. Interestingly, Misuzu accepted the proposal without thinking much. The eccentric couple then started hanging out.
Junichirou took Misuzu on a cycling trip. By the time they reached the destination and Junichirou showed his girlfriend the beautiful view, Misuzu was already exhausted. She hated the first date but the second one was not better in any way. Junichirou and Misuzu went fishing. While Junichirou loved the idea, Misuzu hated every second of the second date as well. It was quite obvious that the duo were not compatible with each other and had very different ideas about romance. Misuzu knew she had to break up with Junichirou sooner than later, so she went to talk to him one day.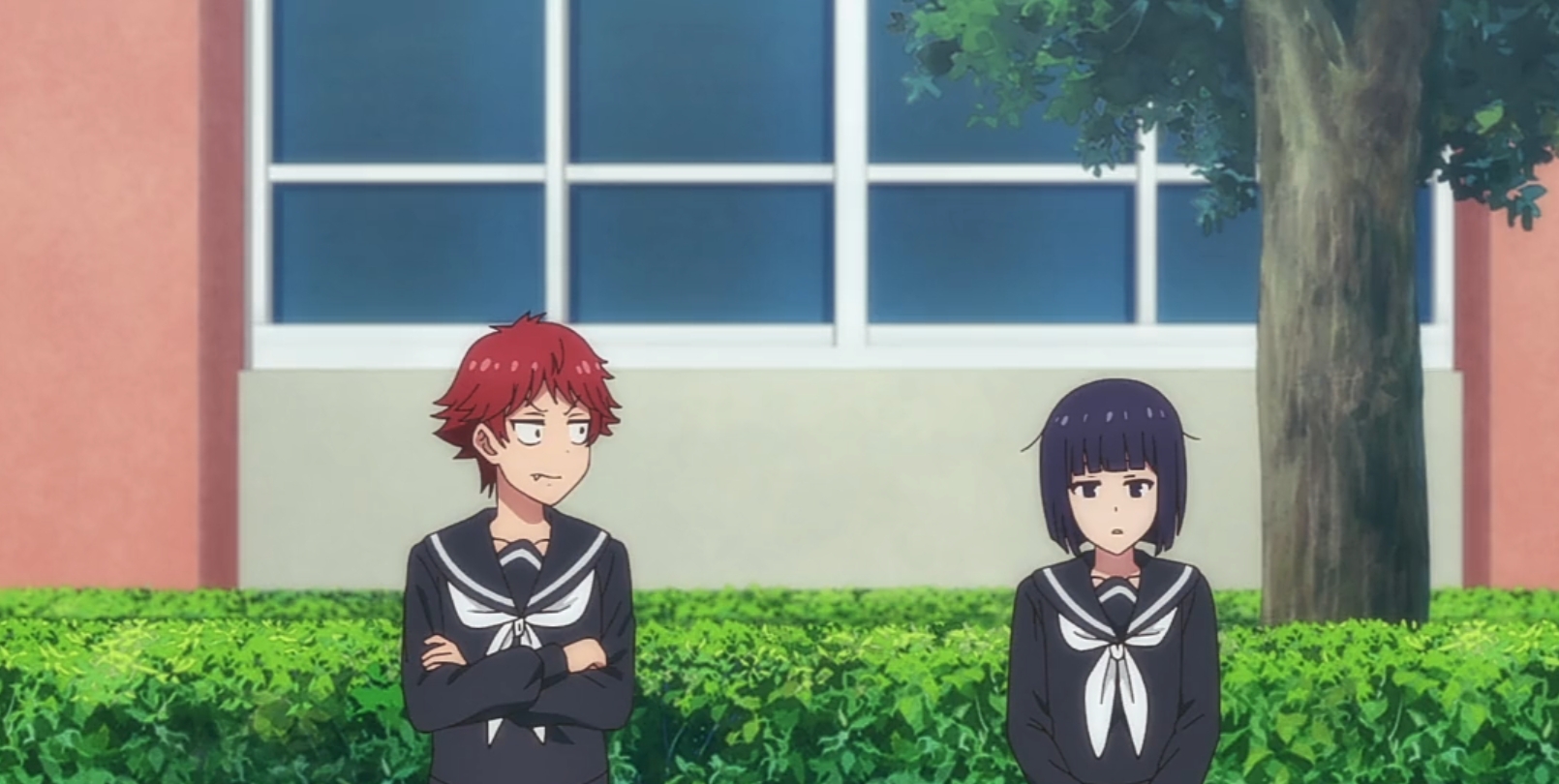 But before she could say anything, Junichirou himself told her that things were not working out with them and he felt that they were not a right match. Later that day, Junichirou approached Tomo to talk about something. He then told her that he has been avoiding her for this long only because he was bothered by the rumors of them dating each other. Tomo is naturally furious at the fact that her dear friend decided to avoid her for so long just because of the opinions of others. However, the two friends set their differences aside and start hanging out together again.
Read More: Tomo-chan Is a Girl Episode 9 Recap and Ending, Explained