In 'Tomo-chan Is a Girl' or 'Tomo-chan wa Onnanoko!' episode 3 titled 'Best Bud's Secret & Let's Go on a Date!' the titular protagonist confronts her best friend Misuzu Gundou for not telling her about her relationship with Juichirou in the middle school. The following day, Junichirou becomes acquainted with Tomo's senpai and karate club captain Kosuke Misaki. When Tomo later reveals to Misuzu that Junichirou has been asking her to hang out for a long time, she makes sure that they go out with each other.
Junichirou Meets Kosuke Misaki
After learning that Junichirou dated her best friend, Tomo immediately confronts Misuzu since she never told her anything about it. Gundou reveals that the relationship was short-lived so she never had the time to say anything. They only dated for three days in the second year of middle school. But Misuzu started hating Junichirou after that since he took her for long cycling trips that were too exhausting.
Interestingly, when she decided to tell him that she wants to break up with him, Junichirou beat her to it and told her that they do not seem to make a good pair. Misuzu had hated him since that day. Tomo is a little relieved to learn that the two of them do not have any feelings for each other anymore. Later when Tomo introduces Junichirou to Kosuke Misaki, he behaves very rudely with her senpai.
But she is quick to take a stand for her karate club captain and slaps Junichirou, forcing her to be more friendly. She later even tells him to make sure that they get along with each other since they are both important parts of her life. Junichirou listens to her request and when he accidentally bumps into Kosuke the following evening on the bus, they have a lengthy conversation. Interestingly, Tomo and Misuzu meet Mifune and Ogawa in a restaurant.
But the duo does not wish to spend time with them at all and immediately runs away probably scared of Tomo. As Misuzu sits down with her best friend to talk about mundane things, she learns that Junichirou has been asking Tomo to hang out with him for quite some time. However, Tomo keeps declining because she feels weirdly self-conscious in those situations.
Does Tomo Go Out With Junichirou? How Does She Prepare For the Big Day?
After Misuzu learns that Junichirou has been asking Tomo to hang out with her for quite some time, she asks her friend to make some plans as soon as possible because of the possibility that he may find someone else to hang out with. She believes that he will be eager to go out with her if she tries, which Tomo does not believe. The following day, she listens to Misuzu's advice and finally asks Junichirou if he would like to hang out with her sometime.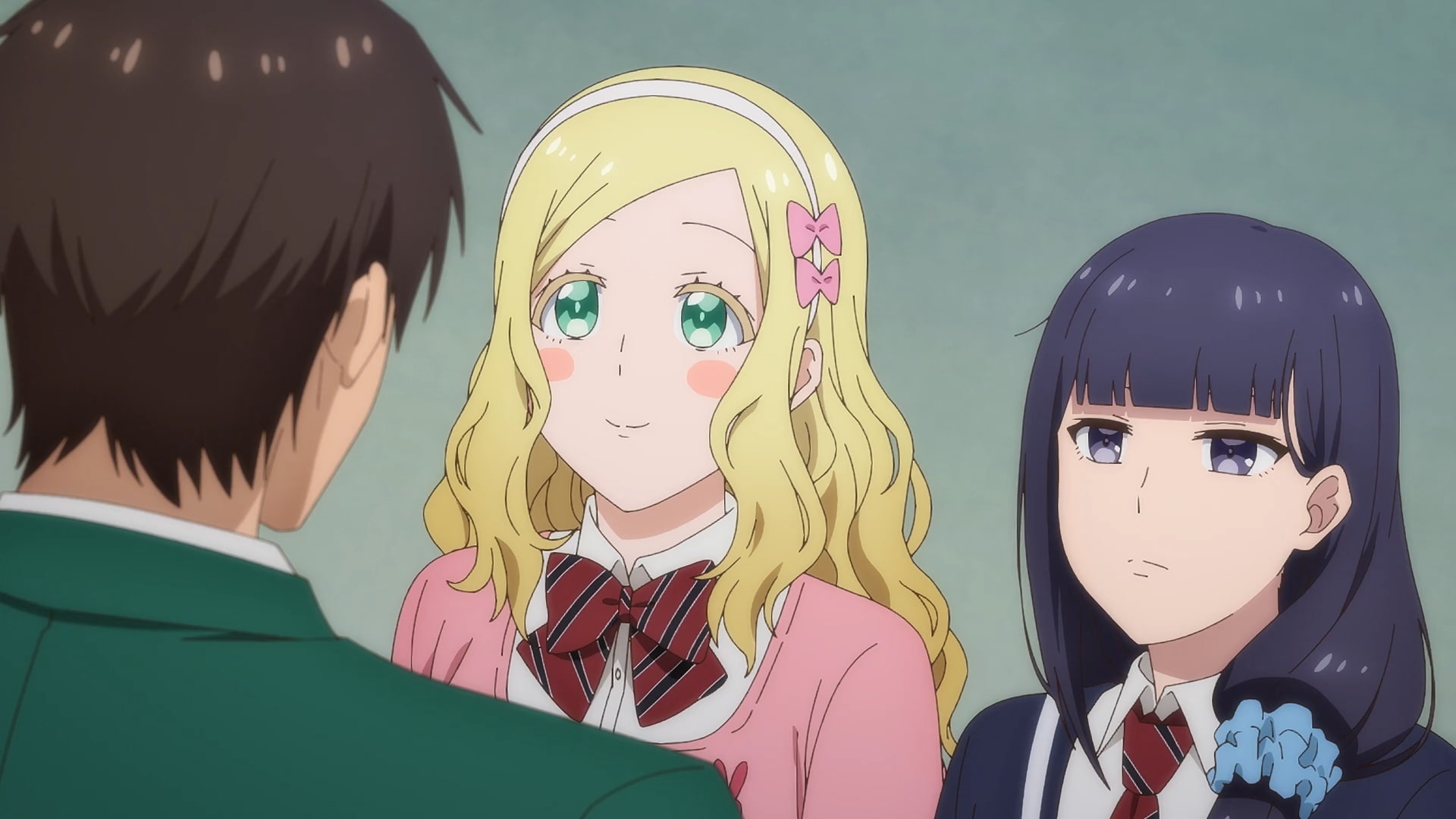 Just as her friend had predicted, Junichirou becomes too excited and does not shy away from showing his interest in spending time with her. When Misuzu learns that she was accurate about the reaction, she tells Tomo that they are not just hanging out but it is in fact a date. Since Tomo always dresses too masculinely, Misuzu and Carol accompany her to the market so that they can buy her a new dress for the big day. They know that she has been dressing a certain way for a long time and understand that making too many changes in a single day will only make Junichirou suspicious.
Therefore, they go for clothes that are feminine but also have some sort of masculine touch to them. When Tomo meets Junichirou, he interestingly notices that she does look slightly different just as Misuzu and Carol had planned. Unfortunately, the date did not go as Tomo had expected. The duo first went to play indoor baseball following which they visited the bowling arcade. Tomo had expected that things will be different but it was quite similar to how they usually spend time.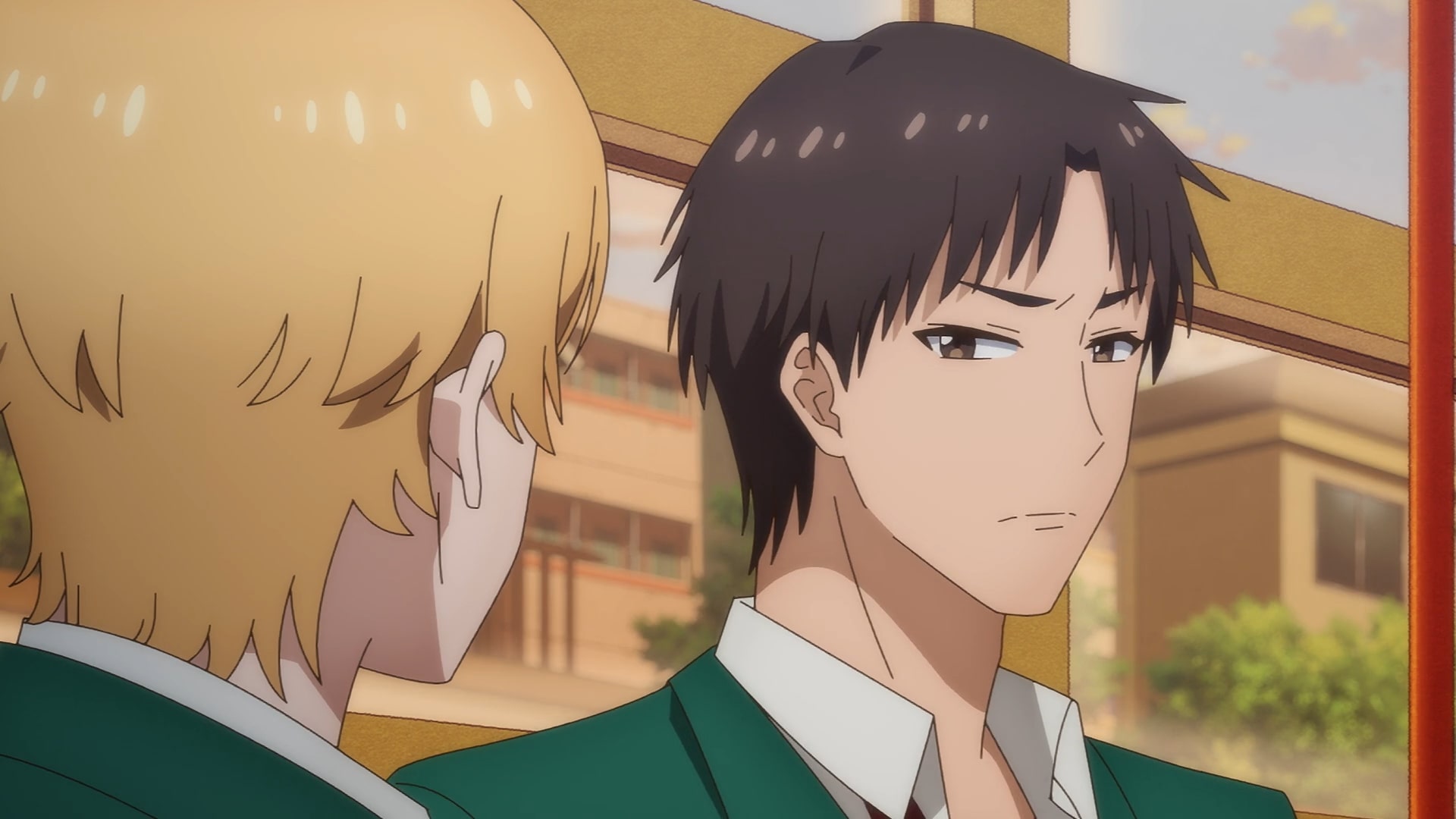 In order to try something different, she asks Junichirou to go to karaoke, not realizing that they will end up in a small dark room alone. Although Tomo usually never sings in front of others, she agrees to do it there. Unfortunately, Junichirou not only laughs at her but also makes a video. So, the date that Misuzu had envisioned did not really go as she had thought and Tomo also ended up embarrassing herself. But the small changes she made for the day are a step in the right direction.
Read More: Tomo-chan Is a Girl Episode 2 Recap and Ending, Explained