The final episode of 'Shark Tank' season 14 witnessed entrepreneur Ashley Jones, who came into the tank seeking a life-changing investment for her clothing brand, Tones of Melanin. When Ashley was attending university, she was left unimpressed by the choice of clothes available in the school bookstore. Moreover, she even noticed how the styles on sale were not suitable for everyone. Hence, she put her brains together and came up with Tones of Melanin, which aims to solve this issue. Well, with fans eager to know more about the product, let's dive in and chart out the company's growth, shall we?
Tones of Melanin: Who Are They and What Do They Do?
Ashley Jones, the brain behind Tones of Melanin, completed her Bachelor of Science in Business Administration and Management from Norfolk State University in 2015. While Ashley was the 2nd Vice President of the Epsilon Theta Chapter of the Delta Sigma Theta Sorority, Inc. during her college days, she took on the role of a Graduate Research Assistant soon after earning her degree. In the meantime, Ashley kept working as a Graphics Designer at her own design studio, Ashley Designs, and even held the position of Creative Director at BBUB Greek Gifts, which she had established back in 2014.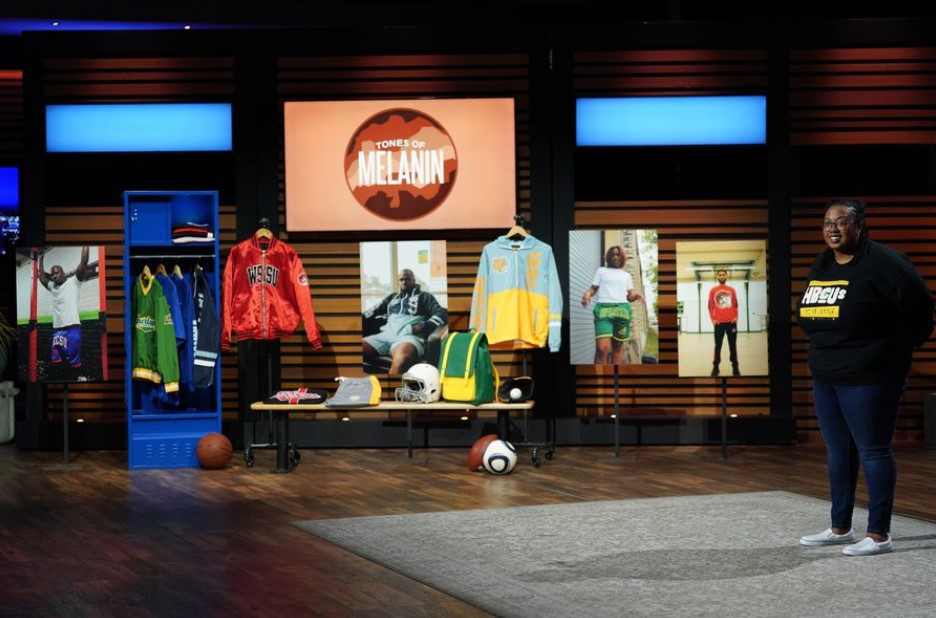 Therefore, her experience in design, marketing, and creative communications proved to be of immense help once she decided to establish Tones of Melanin in January 2017. On the show, Ashley mentioned that she has been into fashion since a young age. However, she was left disappointed when she entered the bookstore at Norfolk State University to browse the branded apparel on sale. While most available choices were plain and dull in nature, Ashley soon realized that even the style was extremely generic and would not be suitable for all.
Determined to take matters into her own hand, Ashley began designing her very own Norfolk State University branded apparel before selling them around campus. While the initial success encouraged her to start her own business, her association with the Delta Sigma Theta Sorority helped her learn more about Historically black colleges and universities or HBCUs. Thus, once she decided to launch her own clothing brand, Ashley hoped to partner with different HBCUs to make the general public aware of such institutions.
On top of it, she even wanted to provide employment opportunities to HBCU students and was always in favor of a diverse representation in the fashion industry. The offerings by Tones of Melanin provide a vibrant fusion of streetwear, collegiate, and vintage fashion. Yet, despite offering a myriad of styles for pocket-friendly prices, Ashley refuses to compromise on quality and takes pride in manufacturing durable as well as comfortable clothing.
Besides, with an increase in the company's popularity and customer base, she soon expanded her stock from a limited branded clothing line to other accessories, including book bags, trucker hats, and sweatshirts. Additionally, readers would be glad to know that Ashley still hasn't budged from her original mission of raising awareness for HBCUs and has donated about $50,000 to different HBCU educational endeavors to date.
Where Is Tones of Melanin Now?
At present, Tones of Melanin brings the HBCU culture to the forefront by partnering with over 18 HBCU Follett Bookstores around the United States. Meanwhile, Ashley signed agreements with established brick-and-mortar shops, including Fanatics, Belk Stores, and Dick's Sporting Goods, which further increased the company's reach. On top of it, the company has also tied up with several university athletics teams and individual colleges as the official apparel partner.
People interested in trying out Ashley's offerings can purchase them from any one of the 18 HBCU Follett Bookstores or the above mentioned brick-and-mortar stores. However, customers who prefer to shop online can make their way to the official website, where most of the products are priced between $20 to $100. When speaking about her future plans, Ashley mentioned that she wanted to make it big in the collegiate fashion market in order to share the spotlight with big-name universities.
Additionally, Ashley wants Tones of Melanin to become even more popular among the HBCU community, not just as a fashion brand but as a call for encouragement and change. Witnessing Ashley's hard work and dedication is truly inspiring, and we wish her the best in all her future endeavors.