In 'Tonikawa: Over The Moon For You' or 'Tonikaku Kawaii' season 2 episode 3 titled 'Before the Fireworks Go Out,' Tsukasa and Nasa go to a theme park after Ginga gives them a couple's ticket for the same. However, the couple is completely clueless that Chitose and her maid will be visiting the park on the same day. Once they are there, Tsukasa and Nasa meet Yanagi who reveals that she is invited there by Taniguchi-sensei. Here's everything you need to know about the ending of 'Tonikawa: Over The Moon For You' or 'Tonikaku Kawaii' season 2 episode 3. SPOILERS AHEAD!
Tonikawa: Over The Moon For You Season 2 Episode 3 Recap
Ginga gives Nasa a couples' ticket to the theme park in Maihama named Dream Kingdom. Ever since he told Tsukasa about it, she has been quite excited and has been planning everything. Since she has never been to a theme park before, she is understandably excited about the next day. In order to ensure that they reach there on time, Tsukasa sleeps very early that night.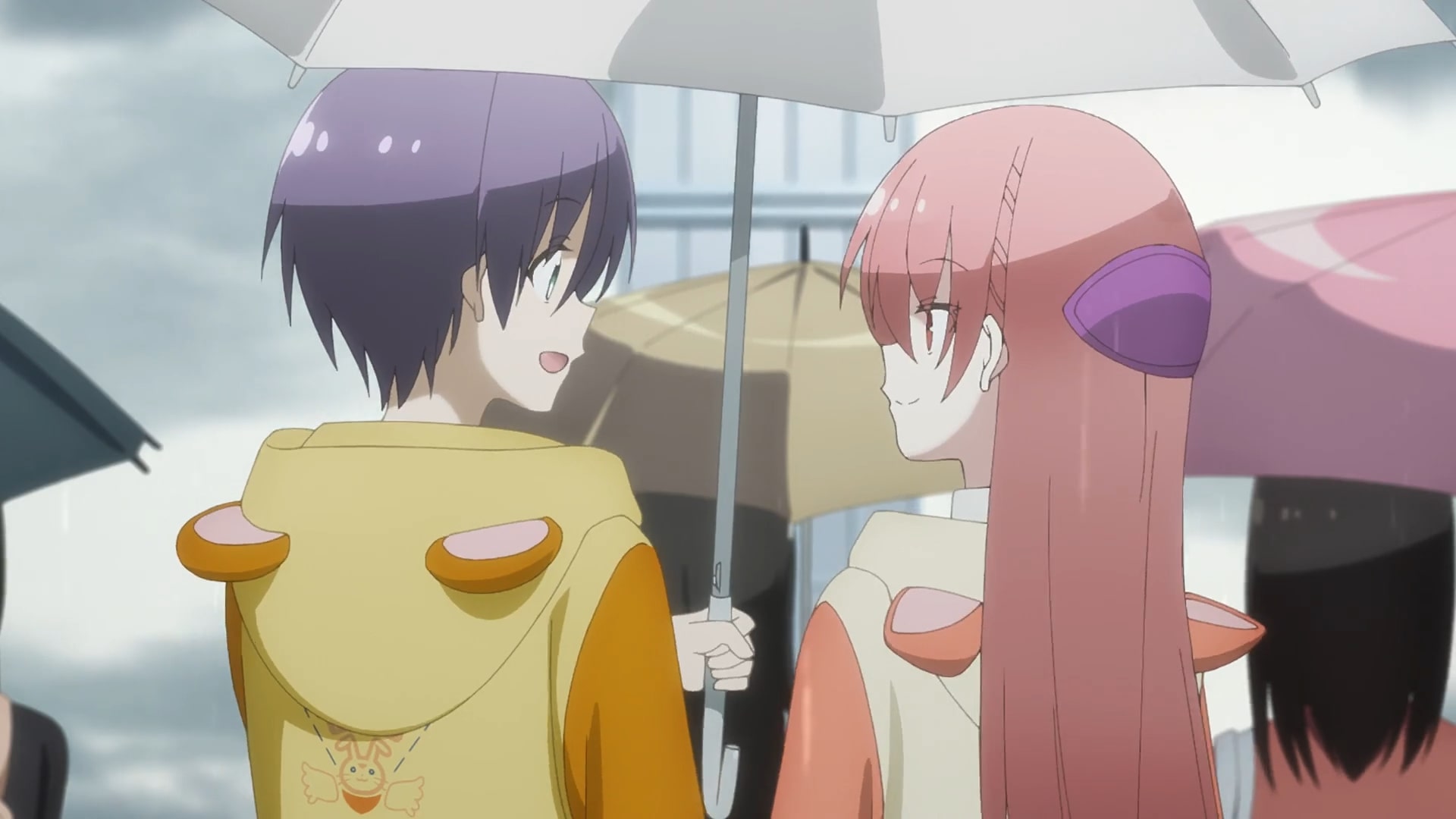 The following day when Tsukasa and Nasa get to Dream Kingdom, the weather is not good as it is raining. Although Nasa worries that their day can be ruined now, Tsukasa does not let external factors ruin her mood. However, the couple does not know that Chitose and her maids are also there. When Chitose notices them, she gets quite mad even though it's perfectly normal for a married couple to go out on dates.
Tsukasa and Nasa try different attractions at the Dream Kingdom and eventually meet Yanagi. She reveals that she was invited there by Taniguchi-sensei who had luckily won two tickets to the theme park. Tsukasa realizes what's happening and takes Nasa away. She later explains to her husband that Taniguchi-sensei probably likes Yanagi and brought her to the theme park to propose.
As the couple follows the duo around secretly, Tsukasa's assessment turns out to be true. But it is quite obvious that Taniguchi is struggling to open up about his feelings. Luckily, they do share a brief romantic moment when they go boating and Yanagi asks Taniguchi to hold her hand as she feels scared.
Tonikawa: Over The Moon For You Season 2 Episode 3 Ending: Do Yanagi And Taniguchi End Up Together?
When Taniguchi and Yanagi come out after boating, the former wonder if it is the appropriate time for him to open up about his feelings. Tsukasa and Nasa have been following the duo around and they feel that Taniguchi is making no progress. Interestingly, Yanagi herself asks him why he invited her to the amusement park and gives him the golden opportunity to finally reveal what's in his heart. Just when Taniguchi-sensei is about to tell her that he likes her, a girl standing close to them asks his male classmate the same question.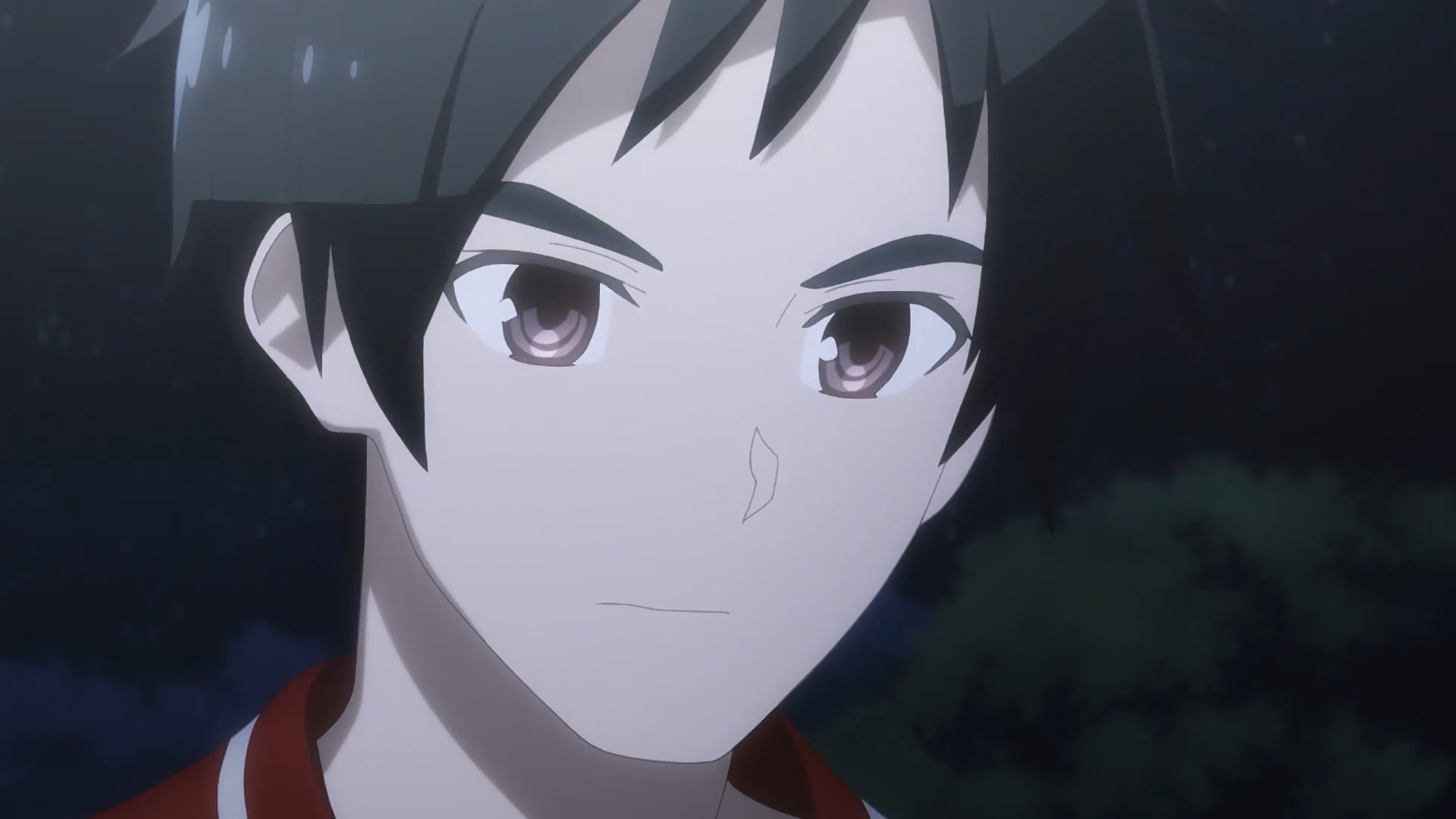 The boy does not hesitate even once to tell that girl that he likes her and it is revealed that he also lied about winning the tickets to take her to the amusement park so that they can spend some time together. Since they are talking quite loudly, Yanagi also hears them but to Taniguchi's surprise does not really realize that she is also in the same boat. Instead, she tells Taniguchi that not everyone is as lucky as him to randomly win tickets to an amusement park. Her conclusion according to Taniguchi seems to imply that she has no romantic interest in him, so the road ahead of him is only going to get tougher.
Just when they are walking around, Taniguchi and Yanagi come across a couple that is getting married even though their dresses are drenched because of the unexpected rain. The former notices that the couple has a smile on their faces despite the challenges they face. He feels that someone like them is going to have each other's back no matter what happens. Inspired by their resolve, Taniguchi decides that he cannot give up this easily. Since it is lunchtime, he decides to take Yanagi for lunch.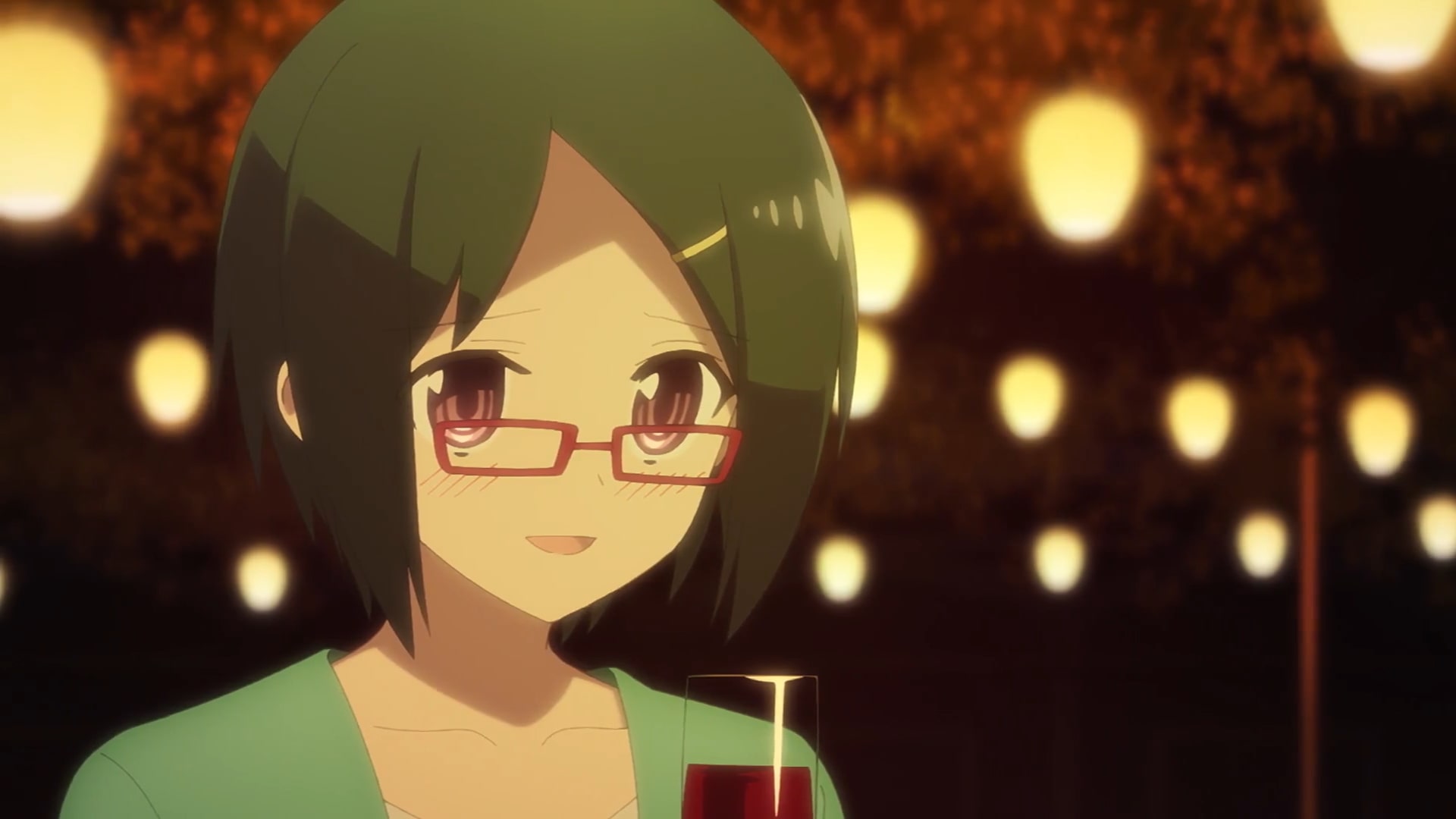 Meanwhile, Tsukasa and Nasa go to a buffet unbeknownst to the fact that they are being followed by Chitose and her maids. Taniguchi and Yanagi feel a lot closer following their lunch. When it's time for fireworks Yanagi and Taniguchi tell each other that they had a lot of fun together. Just when Taniguchi seems to be ready to tell her that he loves her, Yanagi asks him if they should get married. She then feels embarrassed and explains that she is really comfortable with him and that spending her life with him would be quite interesting. Taniguchi knows this is his moment and confesses that he feels the same way after taking her hand into his.
Read More: Tonikawa: Over The Moon For You Season 2 Episode 2 Recap and Ending, Explained