As a Katharine English-directed documentary series living up to its title in every way imaginable, Netflix's 'Untold: Swamp Kings' can only be described as equal parts bewildering and engaging. That's because it comprises not just archival footage but also exclusive interviews to really shine a clear light upon the University of Florida's Gators football program from the mid to late 2000s. Thus, of course, there's a brief mention of Earl "Tony" Joiner — so now, if you simply wish to learn more about him as well as his current standing, we've got all the necessary details for you.
What Did Tony Joiner Do?
Although Tony Joiner was once a well-respected defensive safety athlete, a part of the 2006 National Championship-winning Florida Gators, and team captain, he has often found himself in deep trouble. In fact, according to the original, one of the first charges against this Aaron Hernandez 2007 teammate was that of robbery when he was a senior student-player, yet it ultimately evolved into more. As per reports, he was arrested early on October 2, 2007, and charged with burglary of a dwelling for allegedly breaking into a towing service's compound to steal his girlfriend's car.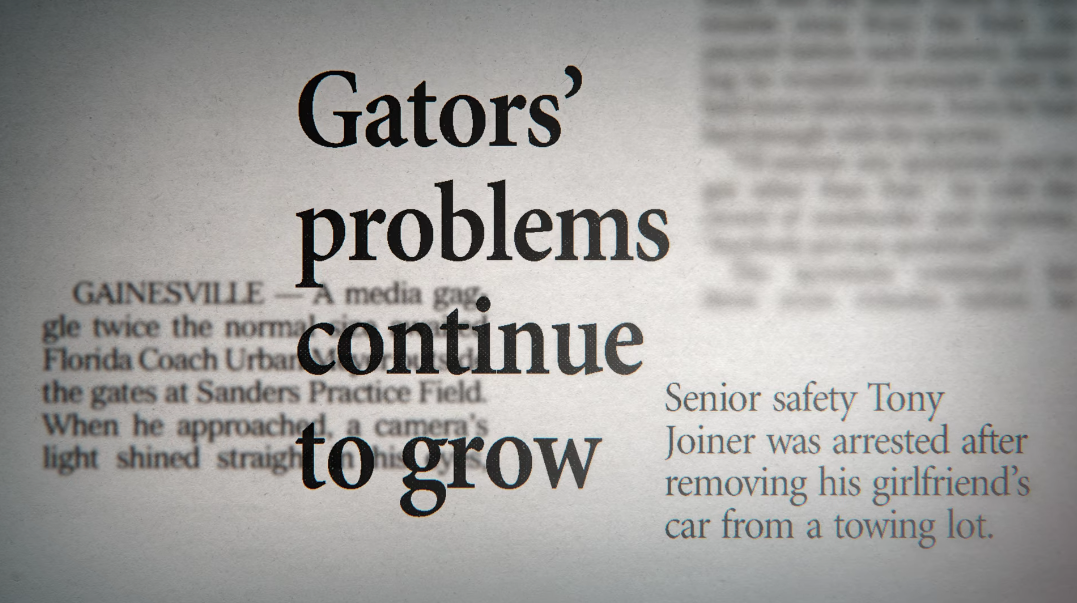 However, because Tony had intended to pay for the $76 tow and company members had even requested officials not to make an arrest, the felony count against him was soon seemingly dismissed. But then came Valentine's Day 2016 and his 911 call claiming the mother of his two young daughters, 26-years-old Heyzel Obando, had been murdered inside their Fort Meyers, Florida, apartment. He'd actually said "I'm sorry" to the dispatcher at one point, which many found weird; plus, his eldest (nearly 3) also told investigators a few days later that "poppy shoted mommy" in the temple.
Nevertheless, owing to a lack of concrete evidence, Tony never faced any charges, that is, until a 2019 episode of Oxygen's 'Cold Justice' helped local detectives uncover a lot more clear information. This former Haines City High School plus University of Florida football star and auto dealership employee was arrested at his workplace in nearby Lake Walesne on June 8 of the same year. He was indicted of second-degree murder with a firearm, yet he fought the count for years despite the fact it'd come to light that he'd been arrested twice before for domestic violence against Heyzel.
Where is Tony Joiner Now?
Even though Tony Joiner had vehemently maintained his innocence initially, he ended up pleading no contest on June 5, 2023, as a result of which he was handed a 25-year sentence in a state facility. Therefore, today, at the age of 38, this former athlete is incarcerated at the high-security DeSoto Annex Florida Prison in Arcadia, DeSoto County, where he's expected to remain until at least 2042. He'd led the Florida Gators with 59 tackles during their championship season and added 64 more as a senior the following year, but none of it really matters anymore as he's now a murder convict.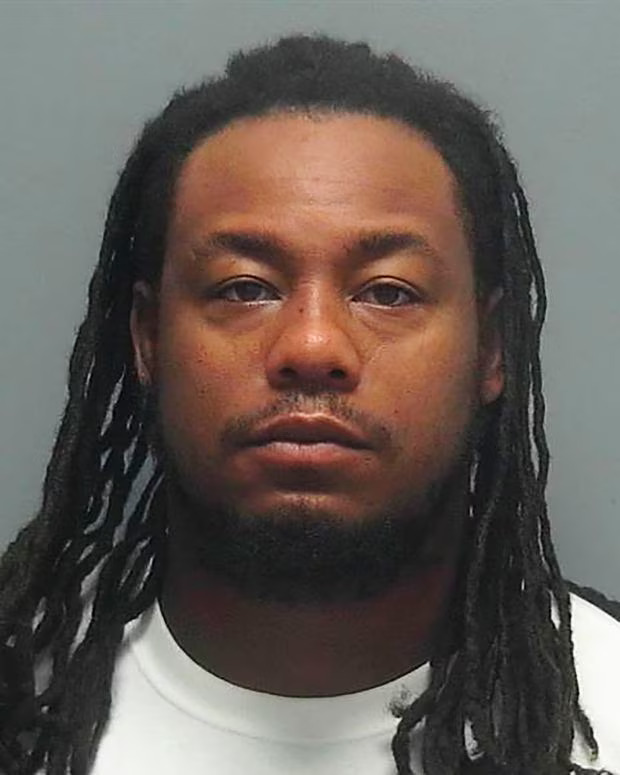 We should mention that Tony was also ordered to have no contact with his two growing daughters or the Obando family ever again. Since then, Hayzel's brother Brayan has come forward to state, "[My sister] had to deal with abuse, neglect, and all while caring for her two children. Even when we were younger, my family wasn't in the best position, so she took care of me… She always wanted to be a mother. She finally had that chance, just for it to be taken away." As for how her two girls are doing today, he said they are "absolute joy. I don't want to give any more information further."
Read More: Avery Atkins: Who Was He? How Did He Die?