Virtual Reality might still be in its early stages, and it's going to be so for a while until we have really fleshed out games which are perfect. There is a lot of work to be done when it comes to perfecting movement in VR headsets and controls are still a little wonky. However, it does not mean that the experiences offered by VR game developers are any less entertaining than non-VR games. The whole point of the ecosystem is to experience lifelike gaming, and there is no better way to do it than on a VR headset. If you really want to be immersed, we recommend picking up horror games that are available in VR as it will offer a truly bone-chilling experience. And so here, we've managed to compile a list of such games for you to check out. You can play these top VR zombie games on Xbox One, PS4, Xbox 360, PC, iPhone, Android or even online.
9. Until Dawn: Rush of Blood (2016)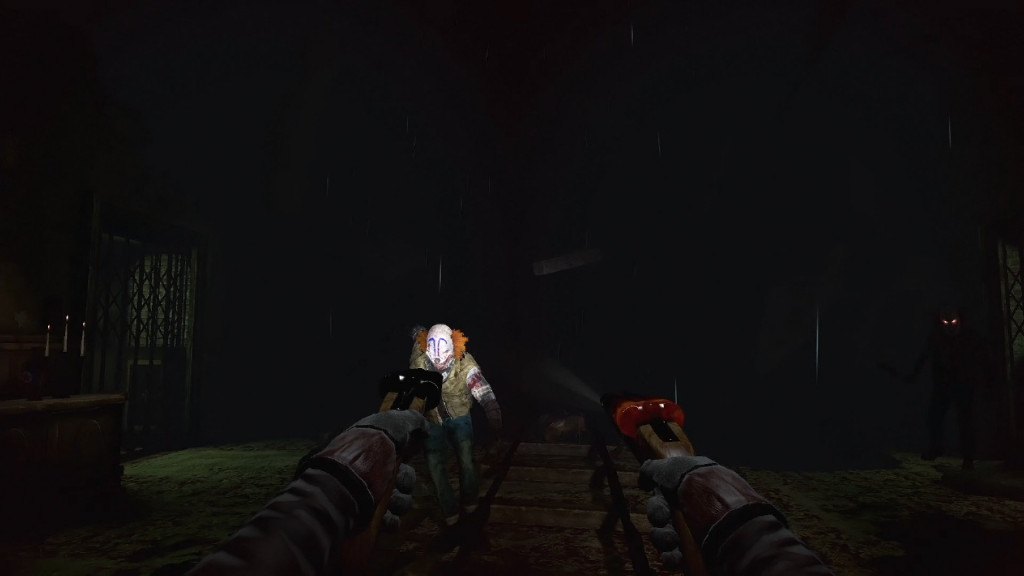 This game is exclusive to the PS4 VR platform. If you own the base copy of Until Dawn, you will get Rush of Blood for free. While it might not have the same full-length campaign that the base title offers with Oscar-winning actor Rami Malek, it is still a very fun experience. The gameplay is superb, and the motion capture used to create the game world and its characters does feel quite spooky. Compared to other VR titles, the game's attention to detail here is quite impressive. It is essentially a shooter in an amusement park, and you have to make your way out alive. The game does not have much in common with the main storyline of Until Dawn, which is great because they are two separate experiences. The controls feel fluid, and while it might not be the scariest experience that you can get, it is still a solid game worth playing if you want to push your VR headset to the limits.
8. Dreadhalls (2017)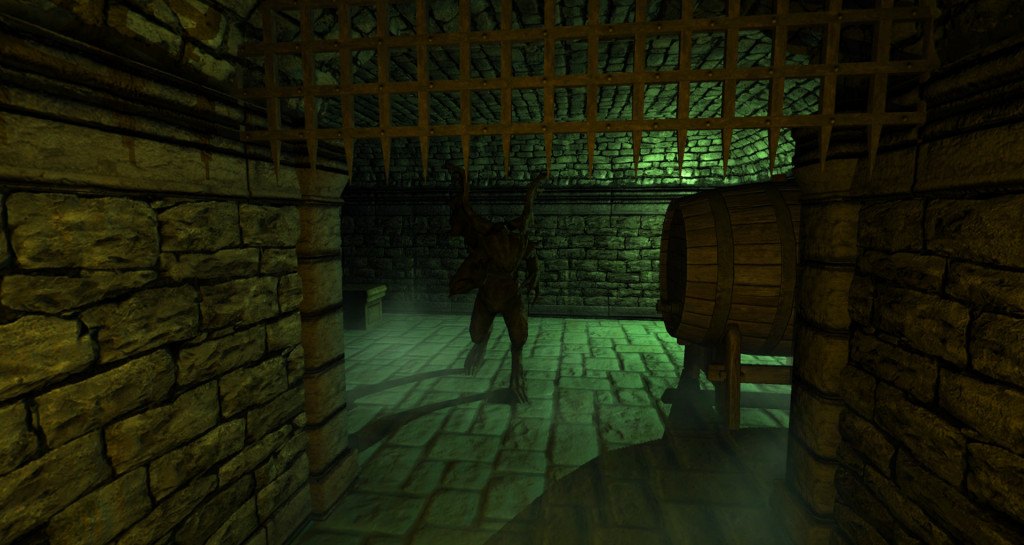 Dreadhalls is a horror game for the Oculus Rift that focuses heavily on exploration. You have to go around looking for parchments and clues to make sense of the madness that surrounds you. You have to be thorough with your exploration as missing out on items can hinder progress. The game does feel a little repetitive, but it is redeemed by its horror elements that can honestly get quite spooky. You will get invested into the game very easily, and it won't feel grinding at all. Amidst the horrifying experience, there are a lot of collectibles that you need to pick up including coins which you can use in stone heads to receive more clues, in case you feel you are stuck in the story and do not know how to progress. The game is not particularly difficult, and you will find yourself breezing through it fairly easily. It is an interesting horror game that does not want to spook you out of your headset and has a nice atmosphere. It is a must-have for Oculus Rift owners due to its immersive nature.
7. Resident Evil 7 VR (2017)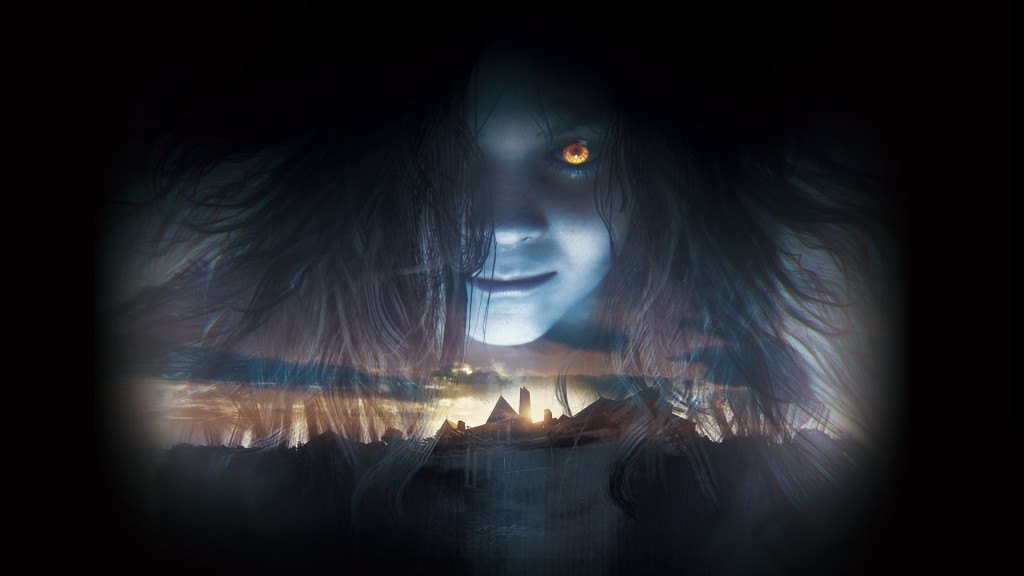 Resident Evil 7 is one of the best horror games that came out this decade, and while some of the titles that came before it have been slightly disappointing, RE7 definitely did not disappoint. The developers made a move to first-person view instead of the traditional third-person view we have always been accustomed to in previous Resident Evil games. With a standalone story that was separated from the main franchise, Resident Evil 7 did exceptionally well. The game was genuinely scary, and a few jump scares have been thrown in for good measure as well. You play the role of a distraught husband who has not heard from his wife in months, and suddenly you find clues about her disappearance in a desolate farmhouse. We all can assume what happens next! The VR version of the game lets you play the entirety of the campaign using a virtual reality headset, and it is definitely an experience you do not want to miss out on.
6. The Forest VR (2018)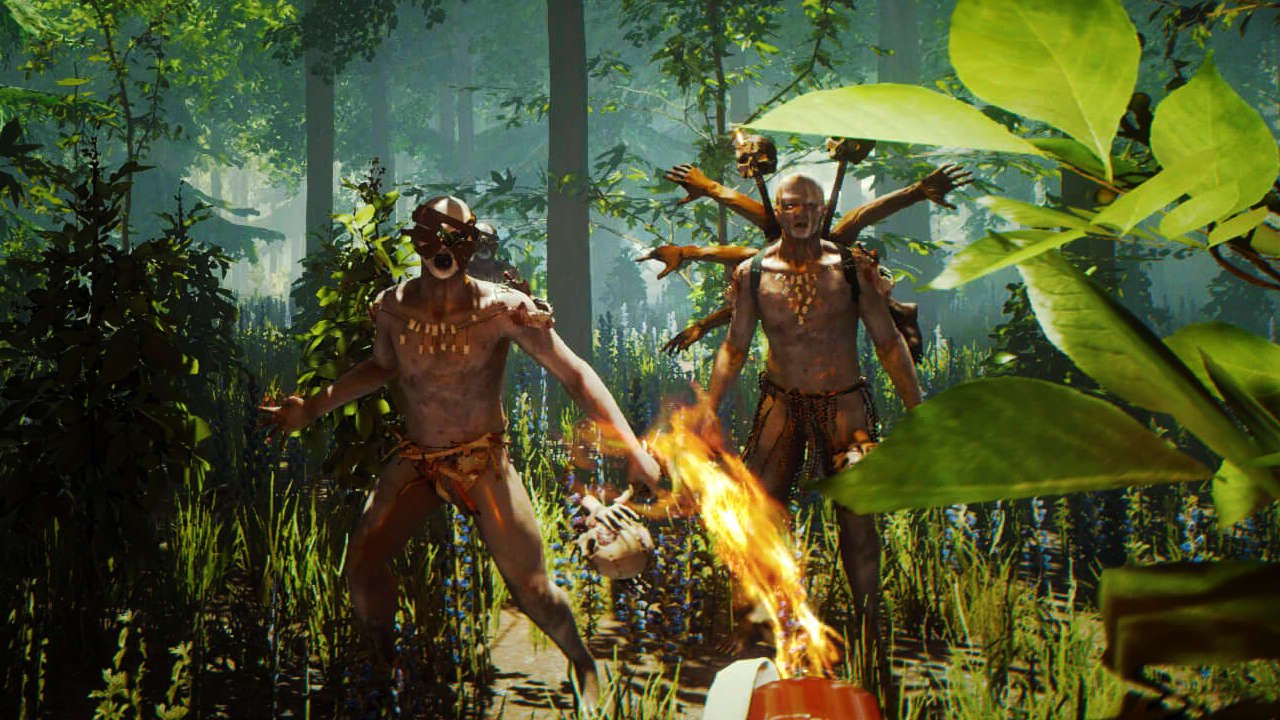 The Forest VR is compatible with Oculus Rift and HTC Vive headsets. The game does not delve into traditional horror elements like ghosts and vampires, but it is the wilderness of a forest where you are completely defenseless that gets to you as you keep exploring. It is an open world survival horror game, and the best part is that you can call in a friend for twice the spooks. You have nothing when you start the game for the first time, and you have to defend yourself against cannibals. Unlike other titles where the zombies or cannibals are not particularly smart, the AI can definitely outsmart you in The Forest. You have to rely on your survival skills and crafting to keep yourself safe.
The title borrows a lot from Minecraft, and you will love what the game has to offer when it comes to mixing survival and crafting elements together in a beautiful horror game. The life-like graphics of the game is what sets it apart from most other titles on this list. Very few games can match the visual brilliance of what The Forest has achieved in terms of graphics and sound. Even if you do not own a VR headset, we strongly recommend picking the game up without VR and trying it out.
5. Wilson's Heart (2017)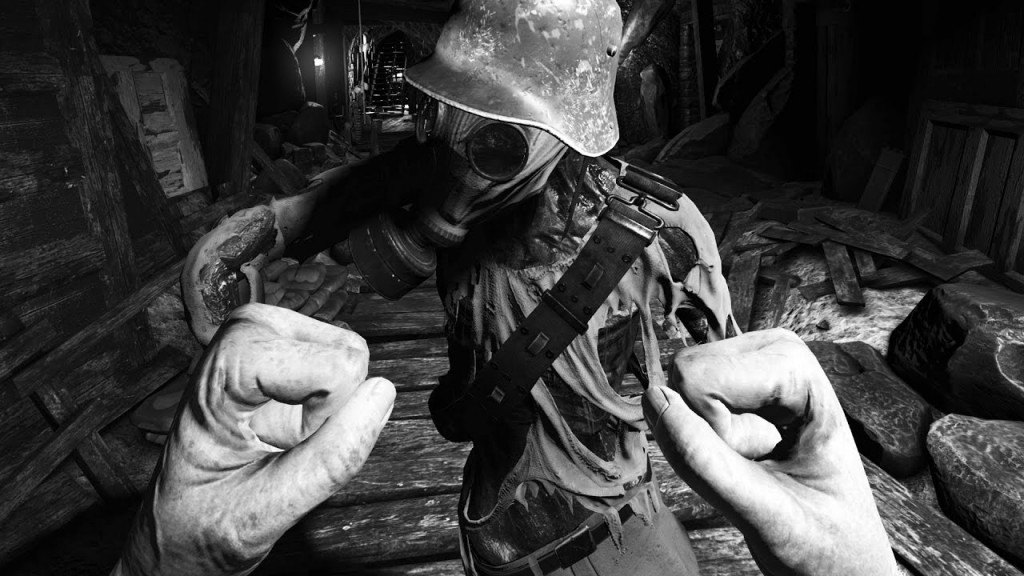 If you have been a fan of Universal Classic Monsters, the iconic movie franchise that pushed out some amazing titles from the 1920s to the 1950s, Wilson's Heart will offer you a nostalgia trip like no other. The scares won't frighten you into throwing your VR headset away, and it's meant to be a homage to some of the most iconic monsters in existence. There comical elements in-game as well to make the experience more fun than scary. If you like old-school horror movies and are looking for a solid story that takes you back to your childhood, this is definitely something you should pick up. Popular actors like Rosario Dawson, Michael B. Jordan, Peter Weller, and Alfred Molina were signed up for playing the roles of some of the characters in-game, and it's definitely a joyride. The game's length might not be anything to write home about, but it is definitely worth playing for the hours it offers.
4. Arizona Sunshine (2016)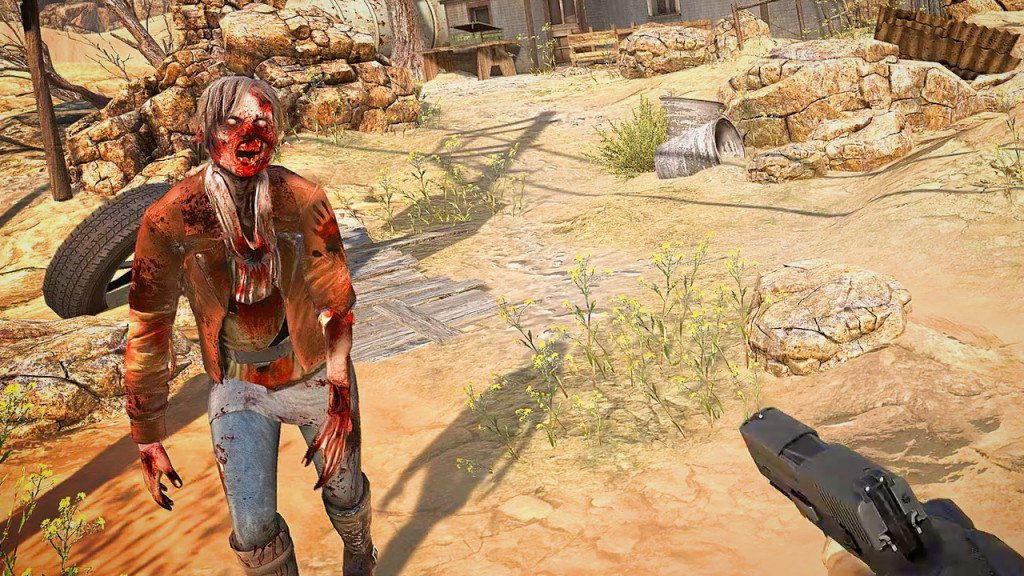 Arizona Sunshine is not just a great VR game, but it is one of the best zombie games that came out in the past few years and received critical acclaim. While the VR version of the game is not as polished, it is still a very fun experience. On top of the base game's content, you also have a bunch of DLC that you can explore. If you want nothing but pure zombie slaying madness, Arizona Sunshine is one of the best games to pick up. The game can be replayed several times, and you will never get bored of killing zombies. The game has co-op multiplayer as well, in case you get bothered by the monotony of single player.
The co-op mode does make things much more difficult. When it comes to map design and physics, the game is quite immersive, and the post-apocalyptic world has been drawn quite well. But it does have some technical issues from time to time which can hinder the fun. However, despite its flaws, it still is one of the most fun zombie games out there.
Read More: Best Scary VR Games
3. Alien: Isolation Mother VR (2014)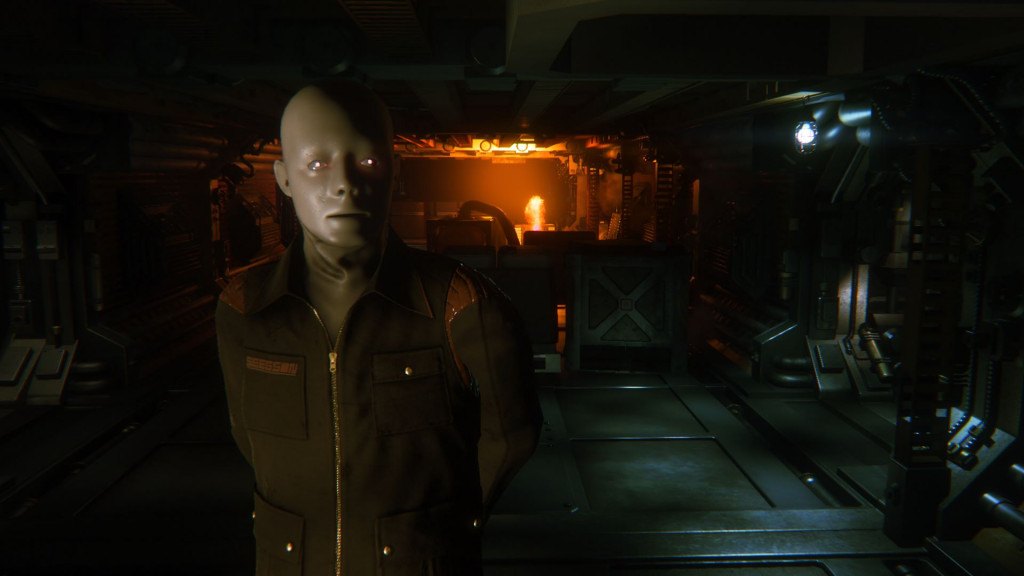 Alien: Isolation received critical acclaim at launch, and a VR mode was teased by the developers, but it was far from polished. The MotherVR mod made things a whole lot better for the players which is a much smoother experience. The problems with DK2 were eliminated, and head tracking is as smooth as it gets. You can quickly crawl through small places using head movement without having to worry much about pinpoint accuracy or the general clunky nature of the un-modded version of the game. The gameplay experience is just superb, and if you are a fan of the Alien franchise, this title will definitely speak to your soul. Even though Alien has been an RTS game all this while, it's great to see the developers move away from the genre and offer something new.
2. Duck Season (2017)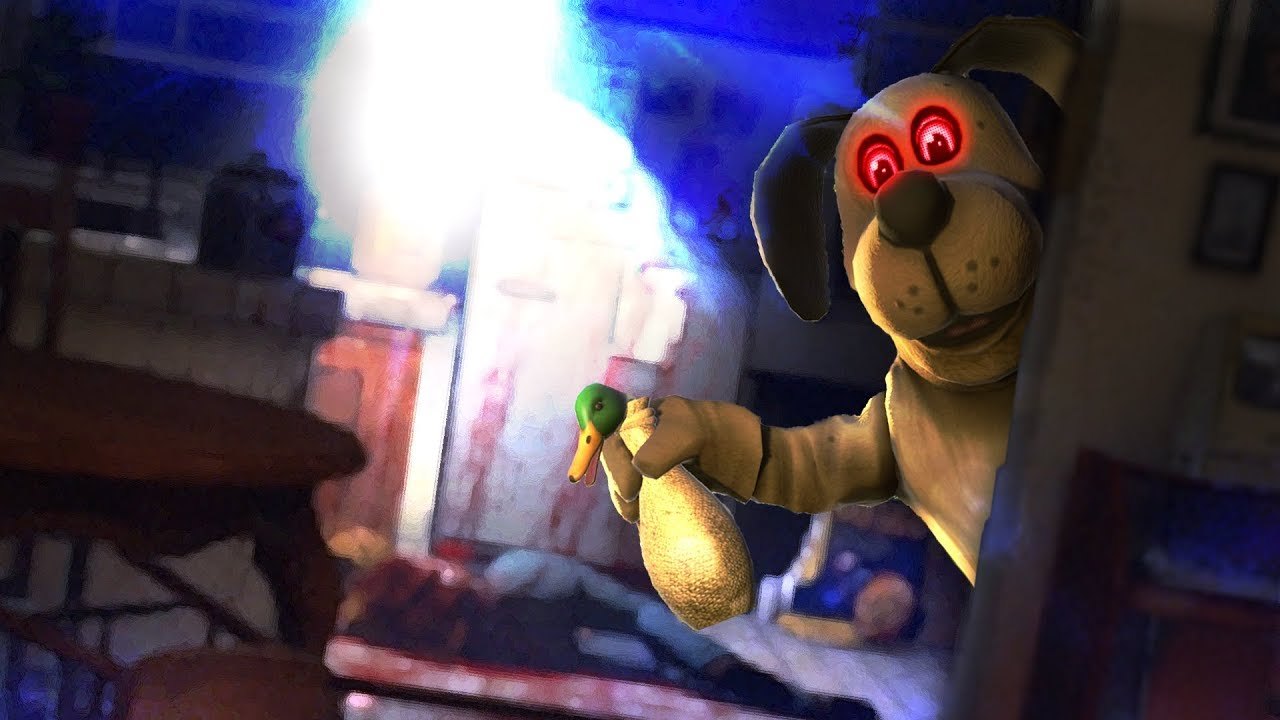 Duck Season is perfect for fans who love retro content from the 80s. The game has a fair share of easter eggs, and it is a trip down memory lane like no other. Many of us did play the original Duck Hunt game when we were kids but Duck Season offers that and so much more. There are a ton of mini-games for you to explore and the game does have some hidden and sick twists that you will need to explore. You can play the game for dozens of hours and still find yourself questioning the mysteries in-game. There are multiple endings in Duck Season, and you will need to replay it a few times if you want to get the complete experience. The game is a nice mix of a shooter, and an intriguing, atmospheric horror game with a touch of retro.
Read More: Best PS4 VR Games
1. Edge of Nowhere (2016)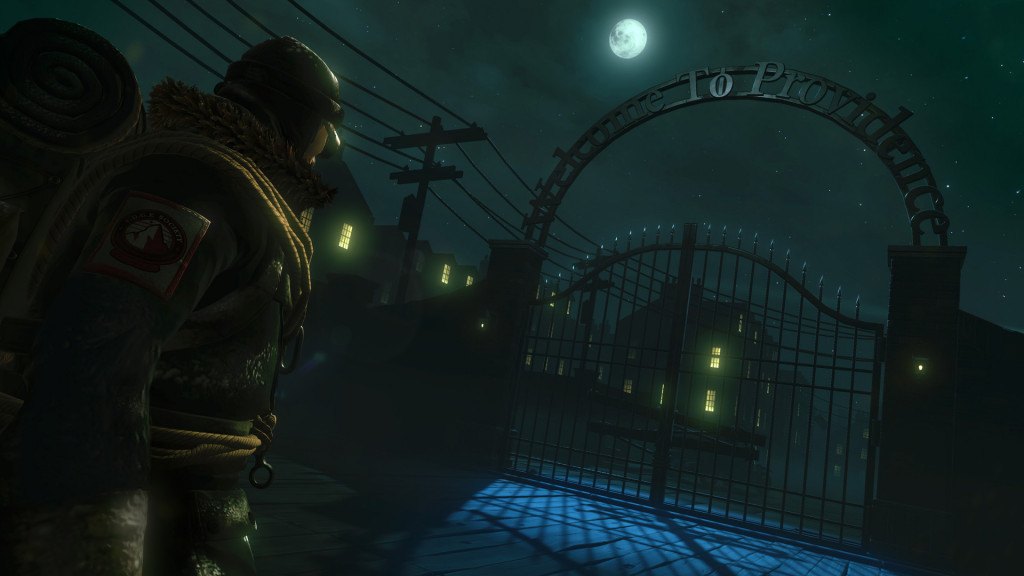 Edge of Nowhere is from the studio that brought us Marvel's Spiderman for PS4 last year. This Oculus Rift game is one of the best that the platform has to offer and you will find yourself drawn into the gameplay in no time. Every decision you make in-game will have consequences similar to Telltale Games' The Walking Dead series, which means you need to be very careful about every choice you make. The overall experience is very short, and you will finish the whole campaign in a few hours. We hope a larger-than-life experience gets recreated with a longer campaign as a sequel to Edge of Nowhere.
Read More: Best VR Games Without Controller