The VR trend has gone viral over the recent years with some of the best titles in the video game industry adapting their titles for the leading VR consoles. Now horror games were always rumored to be 'the thing' when VR sets launched and true to the hype, some of the leading horror titles were actually adapted for the VR consoles. Hence, we did some research and looked into the scariest horror games that we could find and compiled it into a list for you guys. You can play many of these scary VR games on android and iPhone, with and without a controller. You can play a couple of these below horror VR games free.
18. Syren VR (2017)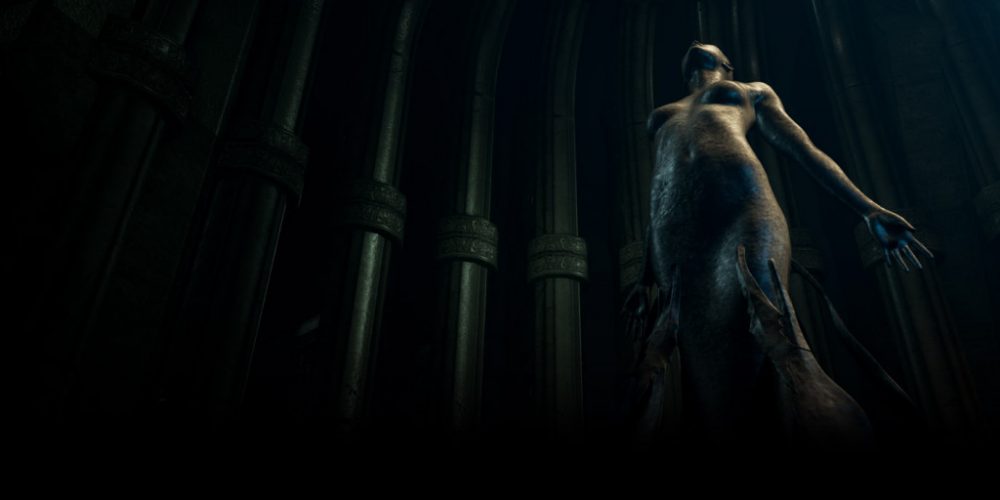 Syren VR is a single player survival horror game that takes place inside a vessel underwater. If you have played the game Alien: Isolation, then you will definitely find your place with this one. The game revolves around the protagonist's attempt to hide and escape from 'Syrens', otherworldly mechs that have made the vessel their home. It is presently available on Oculus Touch and the HTC Vive.
17. The Inpatient (2018)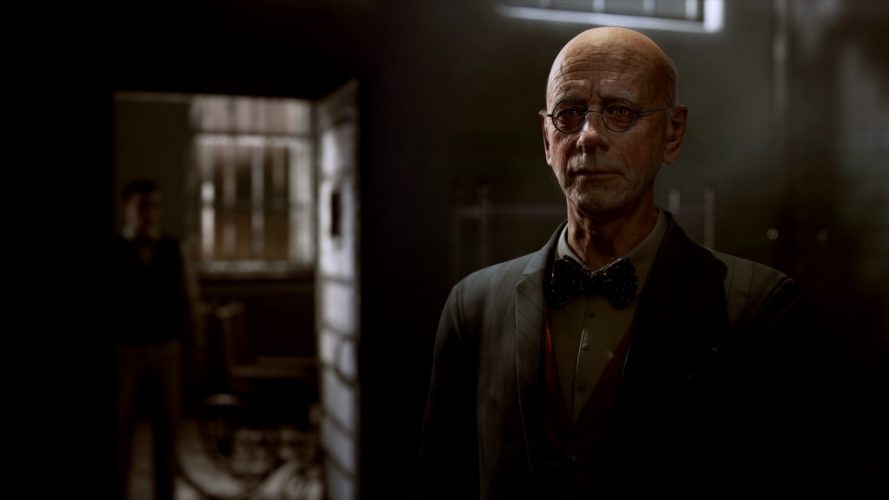 The Inpatient is a game that revolves around a patient suffering from amnesia and his subsequent struggle to find his memories. He finds himself trapped in a mental facility and is able to interact with his surroundings in order to learn more about his condition. The player is able to witness the dilemma and the condition of the patient just by looking around the world and seeing the whole body of the protagonist and how it reacts to the environment.
16. Here They Lie (2016)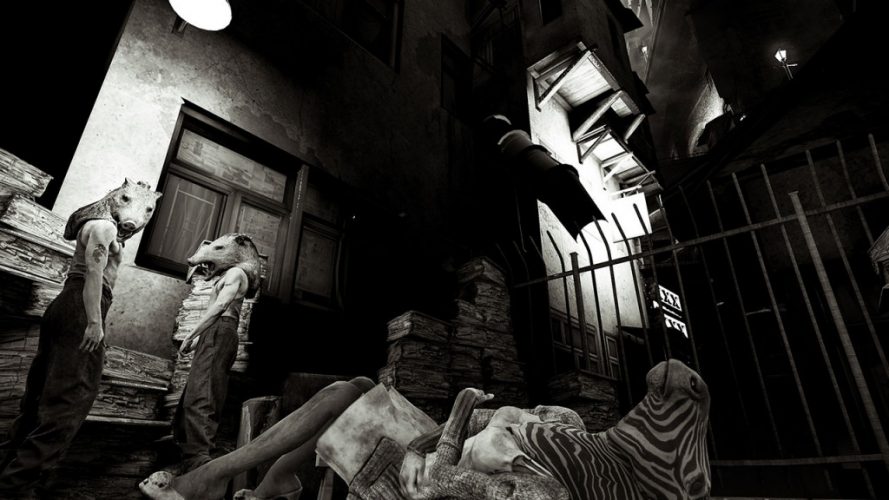 What the game lacks in depth and mechanics, it sufficiently makes up for it through a grim and gritty portrayal of the devilish accomplishments of mankind. The game takes influences from the highly popular game Amnesia: The Dark Descent and twists that into a realm of its own liking. Though laden with bugs, this is a game you can try out if you find it in a bundle or for cheap. Originally a part of the PSVR launch, the game manages to draw in audiences through its surreal projection of reality.
15. Paranormal Activity: The Lost Soul (2017)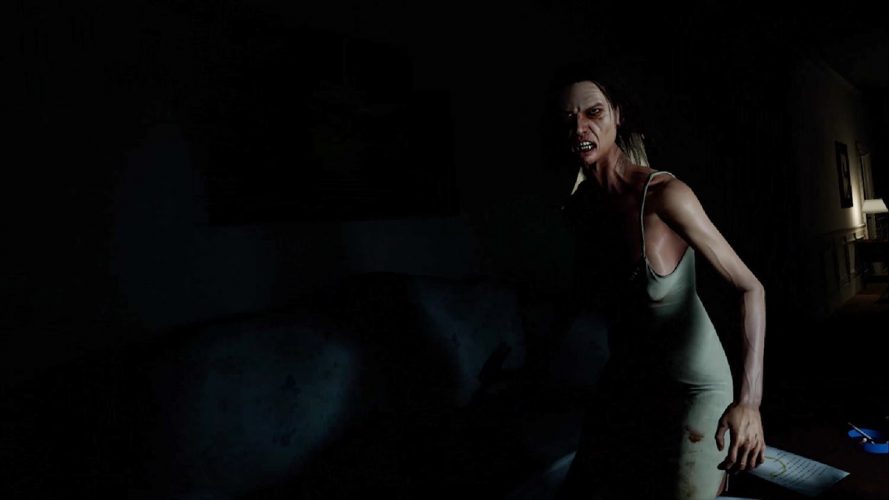 Paranormal Activity is one of more popular VR titles out there and most of you reading this list must have at least tried this game once, so we are not putting this somewhere at the top. However, that being said, the game has a fair share of ambient atmospheric experiences coupled with survival mechanics. The game was developed and published by VRWERX in the year 2017 and is available on the HTC Vive, Oculus and the PlayStation VR.
14. Don't Knock Twice (2017)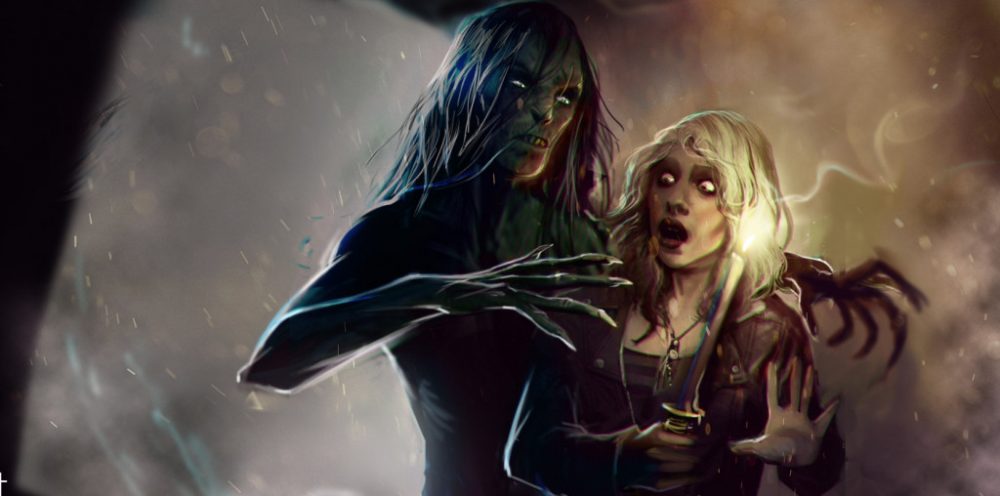 Don't Knock Twice is an immersive first person experience involving a lost and estranged daughter and how she toils in search of her. The game was developed alongside the movie of the same name and captures in depth the pangs of a mother who is separated from her child. It is a deep emotional experience and is something that cannot be captured in words. It is presently available on the HTC Vive and the Oculus Rift.
13. The Brookhaven Experiment (2016)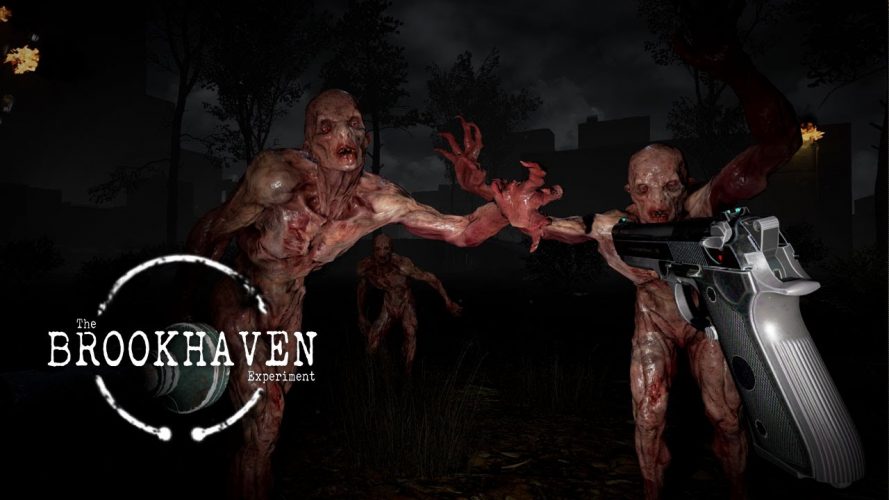 The Brookhaven experiment is the name of a disastrous experiment that went wrong and created a rift in space and time. And through this portal comes hordes of aliens and demons which you need to shoot down one by one. The atmosphere of the game puts you directly in the midst of action as waves after waves of enemies appear keeping you constantly at your toes. The gameplay is very similar to Doom and you will find yourself quickly addicted to the mortal slaughter machine that you have become. The game is presently available on the HTC Vive and the Oculus Rift and is one VR experience you shouldn't miss.
12. Arizona Sunshine (2016)
Zombie games have never been a miss in the horror gaming genre and despite the amount of zombie games being released in all formats; we still don't see a drop in the zombie games production. It seems like we can never get enough of zombies, and it doesn't matter how much they keep throwing at us, we keep on gobbling it up innocently. Arizona Sunshine is one of the best survival horror games out there based around zombies available on the VR right now, so if you like zombie shooters you will love Arizona Sunshine. The game has two playable modes, one centered on survival and one that involves a story driven campaign.
11. Until Dawn: Rush of Blood (2016)
This one is one unique one for sure. Until Dawn: Rush of Blood is puts you on a roller coaster as you traverse through environments filled with monsters of all kind. You have a selection of weapons to choose from and you must clear an area before progressing to the next one. The game provides you with a total of 7 roller coasters to choose from, each having its own attribute. The game is tons of fun and takes a rather laid back approach as compared to the other games in the Until Dawn series.
10. Emily Wants to Play (2015)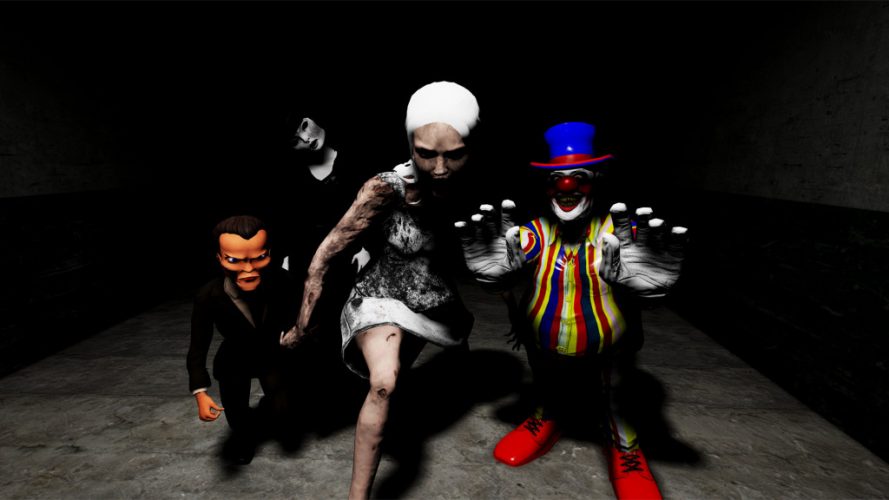 You are on your last pizza delivery of the day when you find yourself in a spooky house with the door suddenly closing behind you. It is evident that these are doings of no mortal being and you start preparing yourself for the adventure that's about to unfold. Each hour that passes in-game represents a new level and it is the job of the player to survive through the entire night, from 11pm until sunrise comes at 6 am. Emily Wants to Play doesn't introduce any new themes in the genre but rather solidifies the elements that make the genre appeal to such a large number of people. The game is available on all leading modern VR consoles including android and iOS as of March, 2019.
9. Organ Quarter (2017)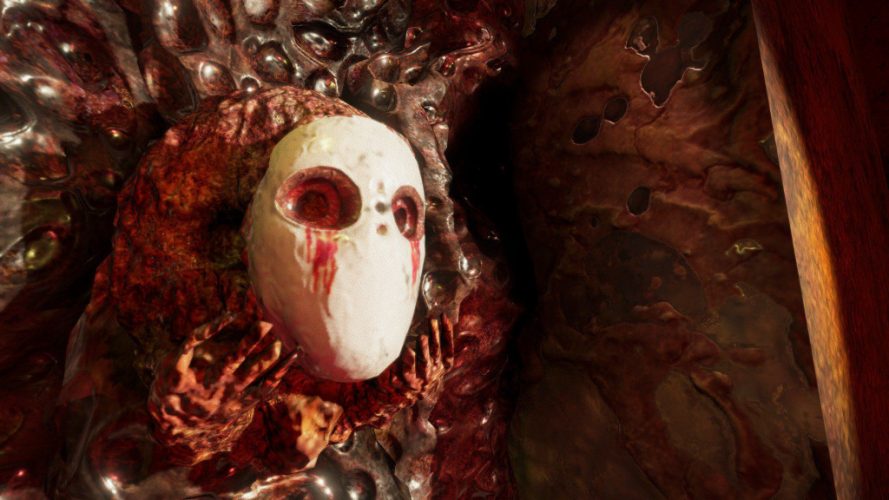 Organ Quarter is one of those games you have to play to really experience what the game is all about. The game has a bit of something for everyone out there- whether you like shooting monsters or solving intricate puzzles, this game will have you hooked for the most part. You have to traverse and explore claustrophobic labyrinths and dungeons all the while fighting and escaping from deadly creatures. The game was released back in 2017 and was developed and published by Outer Brain Studios.
8. Narcosis (2017)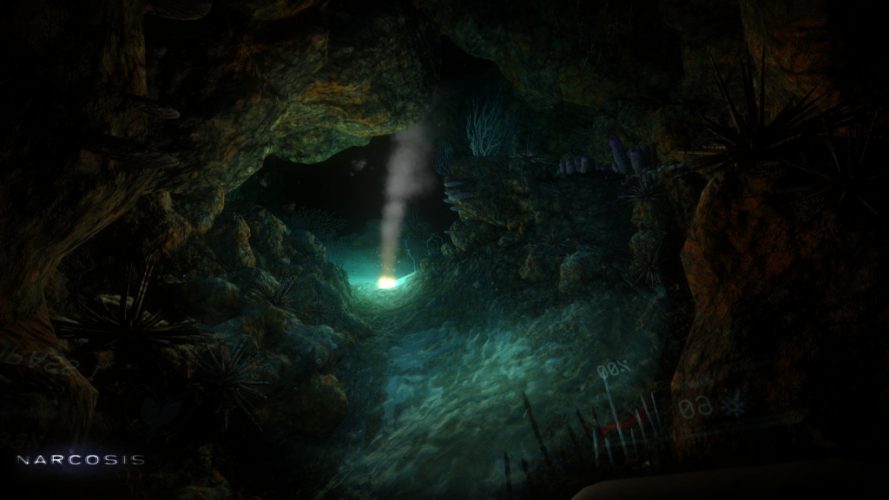 Narcosis puts you back on the seafloor as you are trapped in an underwater rig with limited oxygen and only a bleak chance of survival. It is evident that you need to conserve oxygen in order to find your way out but every active motion you take sucks out your last gasp of air. The tools that are available to you are also limited; hence make your decisions count. The game contains its fair share of jump scares but do not dismiss the game for just that. This game is bound to test your sanity at its most primal level.
7. The Forest (2018)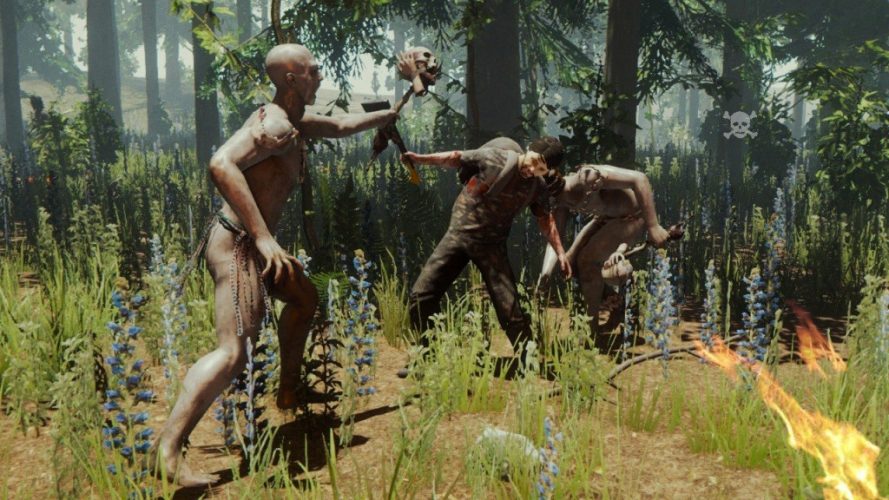 The Forest is one of the most intense VR experiences out there but there has always been an ongoing debate whether to place The Forest in the horror category. You and your son are trapped in a deep forest after a plane crash and after waking for the horrible ordeal you see your child being carried away by cannibals. You gather yourself and start searching frantically for your child and as darkness creeps in, the ordeal becomes much harder. Now it is up to you to decide whether they have done you harm or you have encroached upon their peace, but for sure have some friend around when you start playing this one.
6. Face Your Fears (2016)
Face your fear takes advantage of your worst fears and compiles them into one single experience. Whether you are afraid of otherworldly beings or standing on the edge of a tall building, Face your Fear will put you right in the midst of it. Stand on the top of a towering skyscraper and soon as you look down you see a creature coming right at you. If jump scares are not your thing, then you better stay away from this one otherwise you might find yourself screaming and throwing away your headset more often than not.
5. Edge of Nowhere (2016)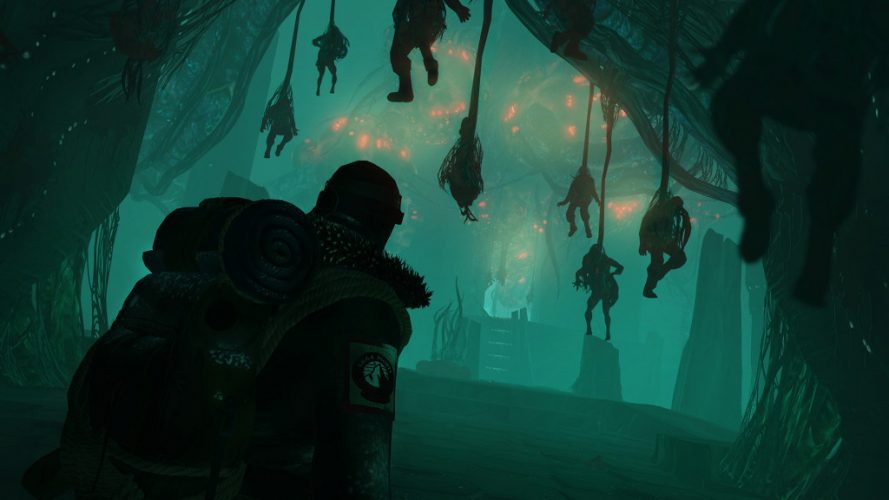 Edge of Nowhere is a brilliant depiction of love and really borders the boundaries to which a man is willing to go in search of his one true love. When Victor Howard finds out that his wife has gone missing while on a scientific expedition to Antarctica, the broken husband is stricken by grief. However, he manages the courage to travel to the forlorn continent in the hopes of reuniting with his lover; however, what he finds beyond the snowy landscapes of doom is beyond anyone's worst nightmare. Uncover the chilling truth behind the disappearance of Ava Thorne in this epic adventure developed by Insomniac games and published by Oculus studios for Windows PC and the Oculus Rift.
4. Wilson's Heart (2017)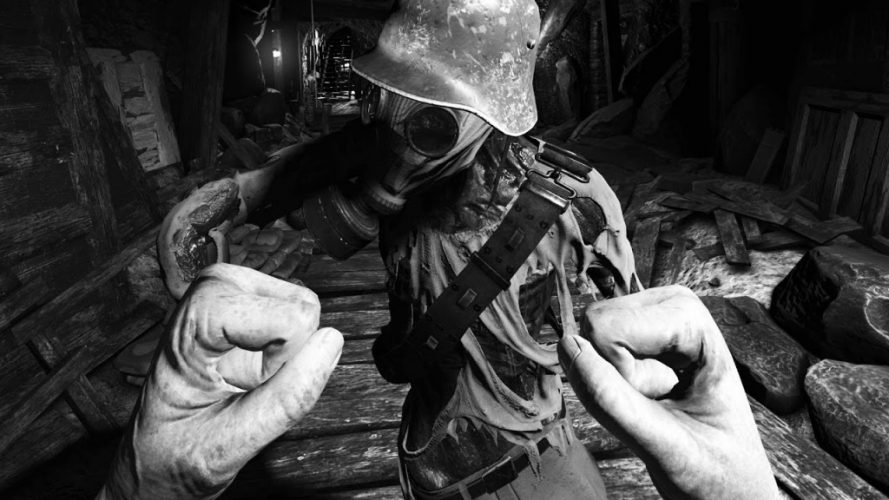 Wilson's Heart is an interactive puzzle game for VR consoles set entirely in black and white. The player has the option to interact with the environment in a variety of ways in order to progress in the game. A throwing weapon which returns to the player's hand after use is also provided in order to aid the player in interacting with the environment. Some pre-assigned positions are also provided to the player which they can navigate to during the course of the game. While this is more or less the basic gameplay structure of Wilson's Heart, always expect a few surprises from time to time. The monochrome palette is seldom used in VR experiences and is bound to disorient you after you spend prolonged hours playing the game.
Read More: Best PS4 VR Games
3. Dreadhalls (2017)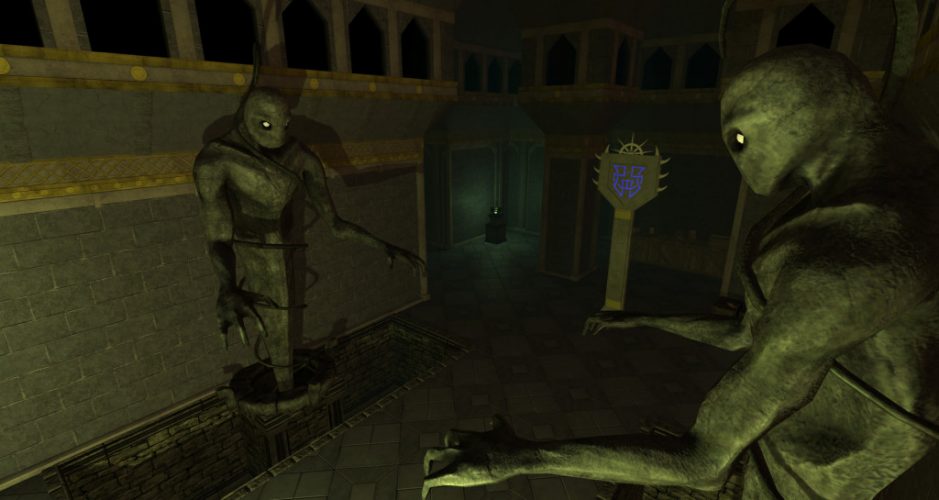 I feel the best horror games are those games that throw you into a scary environment equipped with nothing but a source of light. I mean, giving you weapons to defend yourself is one thing, but managing the same with something as mere as a torchlight is something to boast about! Dreadhalls is one of those few games that manage to do this just right. Traverse through an expansive dungeon while sneaking by enemies all the while making sure that you do not run out of your source of light makes for some really intense gameplay moments. Developed and published by White Door Games for the HTC Vive, the Oculus Rift and the Windows Mixed Reality, Dreadhalls is one game you must try out if you happen to own any of the above consoles.
Read More: Best PSP Games
2. A Chair in a Room: Greenwater (2016)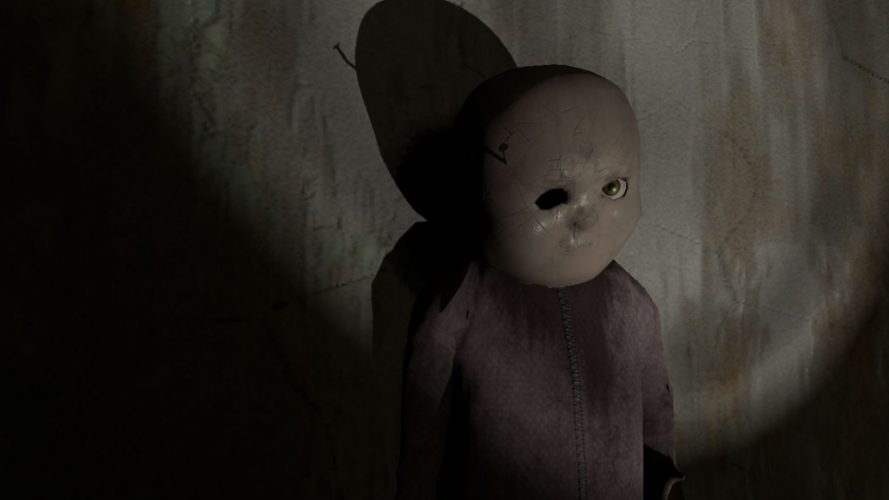 If you are tired of jump scares and the same old tricks used by marketers of horror games, then you should definitely give 'A Chair in a Room: Greenwater' a try. This game takes everything that's good about the horror genre gameplay scenarios and polishes them for one seamless gameplay experience. As a patient of the institute of Greenwater, you must find out your destiny by playing through the six chapters provided in the campaign. The game has been extremely well received by critics and has been praised for its immersive experience and addictive gameplay.
Read More: Best VR Games
1. The Exorcist: Legion VR (2018)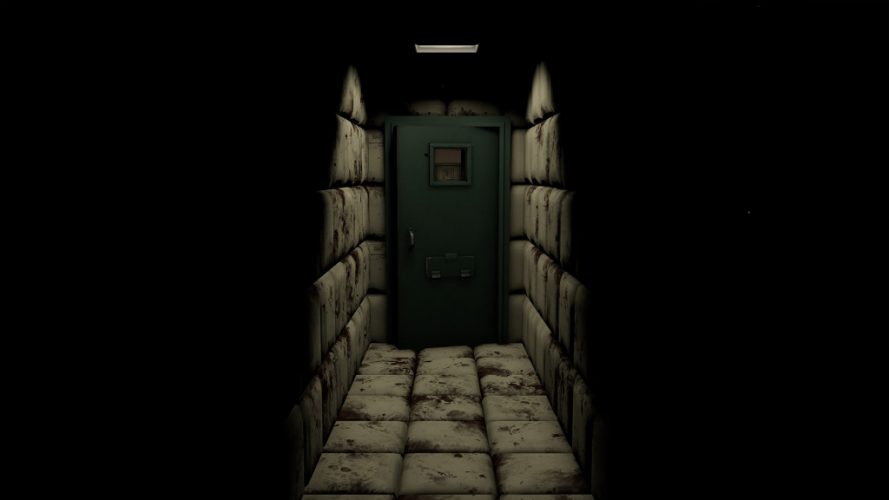 The Exorcist: Legion is one of the most played VR games out there owing to the massive popularity of the title and the subsequent release of episodes keeping the content fresh and accessible to all players. This also allows the developers to continuously polish the gameplay mechanics of the game according to the feedbacks provided by the community and make sure that the successive titles are better than the previous one. Though the game did have a mediocre launch review, we are certain that the game will be constantly improved and will make it one of the best horror titles out there for VR consoles.
Read More: Best Games For Teens