Netflix's 'The Big Nailed It Baking Challenge' starts like any other competitive baking show but soon introduces an exciting twist. Most of the contestants featured on the show are amateurs, and since they are asked to bake complex cakes, it often leads to a disaster. However, the show does have expert judges to coach the participants accordingly, and they are eventually judged on taste and presentation. Hence, after several rounds of eliminations, the last one standing is awarded a massive cash prize of $100,000.
Likewise, season 1 of 'The Big Nailed It Baking Challenge' introduced New Orleans resident Travis Smith, who was interested in becoming a professional baker. In fact, he specifically mentioned that he was on the show to learn, and he even showed quite a bit of promise throughout the competition. Well, with the season now behind us, let's find out where Travis is at present, shall we?
Who is Travis Smith?
Although not much is known about Travis Smith's childhood, sources mention that he is a native of Louisiana, born and raised in a caring and close-knit family. His surroundings helped him realize the value of family at a young age, and to this day, the baker has maintained a remarkable relationship with his parents. On top of it, he holds them responsible for the success he enjoys today and cites them as his inspiration to push further in life.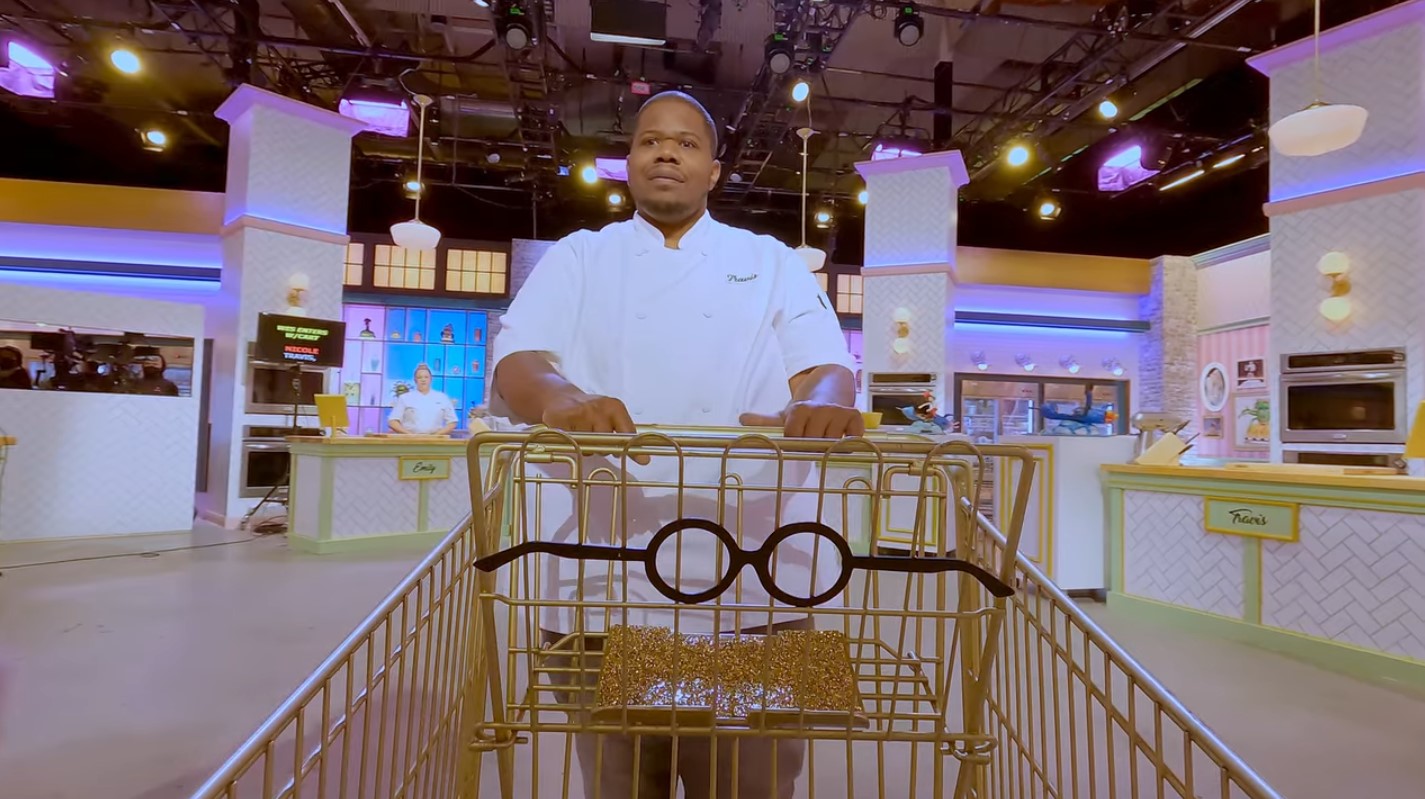 Even though Travis fell in love with the art of baking from quite a young age, his responsibilities never allowed him to take it up as a full-time profession. Life took him in a completely different direction, and while he tried his best to balance his professional and personal commitments, baking seemingly fell by the wayside. Yet, once the Louisiana native rediscovered his passion for baking, he refused to turn back and continued honing his skill. Readers would be surprised to know that the reality star earned quite a good reputation as a baker before appearing on the show, but he needed the final push to make baking a full-time job.
Travis discussed his desire to become a professional baker on the show and claimed he intended to learn as much as possible. He remained true to his word as the judges were surprised at how he could adapt to the various techniques, and he even earned a lot of praise for his creations. Travis' performance on the show also proved that he had an exceptional eye for detail, and the judges were sure he would go a long way. Sadly, despite a few brilliant cakes, his efforts fell short of the competition in the sixth episode, and the judges decided to send him home.
Where is Travis Smith Now?
Travis maintains a minimal social media presence and prefers to keep his personal life under wraps. Nevertheless, according to sources, he currently resides in New Orleans, Louisiana, and has built quite a reputation as a baker in the city with his confectionary shop, Flava King. In fact, a 2023 report revealed Travis has a loyal fan following in his community, as people not only love his baked goods but also his cheerful and charming demeanor.
Moreover, the same report mentioned how Travis had to face numerous hardships, including the death of his father and the destruction of his home in Hurricane Ida, yet nothing could deter him from his dream of being a professional baker. Although he was working as a Secretary while filming the show, his incredible journey toward being a professional baker is inspiring, to say the least, and we hope success never eludes him in the long run.
Read More: Georgina Chiou: Where is The Big Nailed It Baking Challenge Runner-Up Now?