Lifetime's 'Death of a Cheerleader' has all the ingredients to make it a perfect addition to the network's roster. It focuses on an American town, which is rocked by a violent crime. The people involved in the case are local residents, driven by an amalgamation of insecurities and human greed.
The tale is wonderfully woven, with twists and turns. Now, Lifetime also has a habit of making 'ripped from the headlines' movies, that is, films based on sensational real-life stories. Naturally, you might be wondering if that is the case here. We have got you covered when it comes to the true story behind 'Death of a Cheerleader'. But first, let us briefly tell you what it's about.
What is 'Death of a Cheerleader' About?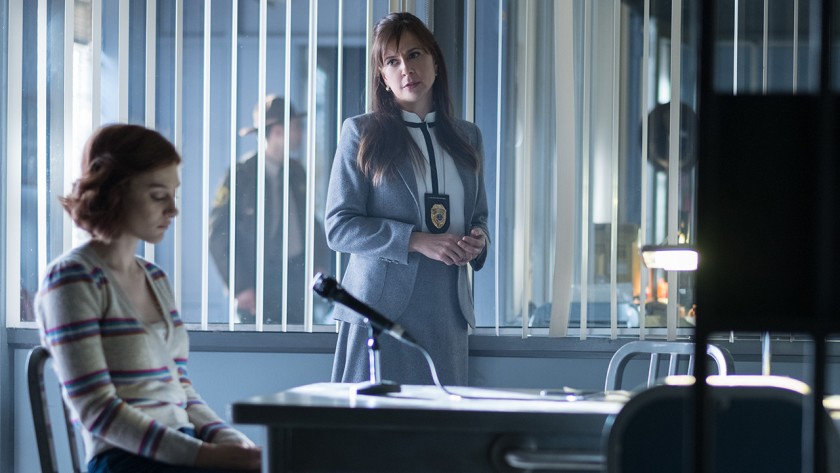 'Death of a Cheerleader' follows the story of two girls in Hollybrook High, in the fictional town of Colina, California. Bridget is a shy outsider, who wants to be popular and beautiful. Her drive for perfection makes her seek out the friendship of Kelly Locke, a rich and pretty girl. Kelly is part of a popular school clique and seems to have everything Bridget desires.
When Kelly rebuffs Bridget's advances of friendship, it humiliates the latter and sends her into a jealousy-fueled rage, which ultimately results in Kelly's murder. The film explores the events that lead up to, and play out, after the murder, shocking the community to its core.
Is 'Death of a Cheerleader' Based on a True Story?
Yes, 'Death of a Cheerleader' is based on a true story. The actual murder took place in June 1984. The film is based on Randall Sullivan's Rolling Stone article of the same name. Moreover, the 1994 movie, 'A Friend to Die For' explores the same story.
In reality, the case unfolded in the town of Orinda, which is not far from the San Francisco Bay Area. Known for its lack of crime, and upper-middle-class families, Orinda saw the Costas move from Oakland, starting their lives afresh, there. The kids went to Miramonte High School. Kirsten, the apple of the eye, soon began to make waves at school.
She joined a popular clique and was noticed everywhere. She'd tried, and been accepted as part of the school's cheerleading squad, and had joined the Bobbies, an elite sorority-like club made up of the 30-35 most beautiful and popular girls in the school. Kirsten was also part of the varsity swim team.
One day after Kirsten's family had left, she was picked up by someone in a Pinto. Later, an agitated Kirsten reached out to Alex and Mary Jane Arnold, in Moraga, saying her friend had acted weirdly with her. Alex offered to drop Kirsten home, as the Pinto followed. Once Kirsten was dropped off, a girl got off the Pinto, stabbed her, and fled. Alex gave chase but to no avail. Meanwhile, Kirsten had died of her wounds.
As the cops went through the list of suspects, Bernadette Protti's name cropped up. Bernadette had tried for the cheerleading squad as well but had not made the cut. This girl wanted to be accepted but was met with several failures, including failing to make the yearbook staff. Bernadette also idolized Kirsten and her clique, while being severely unhappy with the state of her family and home. Bernadette was also plagued by body-image issues.
Although Bernadette had been questioned and cleared via a polygraph test, a private detective hired by the Costas found discrepancies in her alibi. This is when the case went to the FBI. Upon further questioning, Bernadette maintained her calm. However, she finally went home and wrote a confession letter to her mother. Eventually, she ended up confessing to killing Kirsten, saying that she put her down, and made her feel bad, exacerbating Bernadette's inferiority complex. She was convicted in 1985.
To conclude, it is obvious that 'Death of a Cheerleader' is based on a true event that shocked the small American town. Kelly and Bridget are modeled after Kirsten and Bernadette. Lifetime manages to dramatically portray yet another vicious crime, so the viewers are left amazed at the depths of human depravity and the darkness of human minds, even if it is a 15-year-old girl.