Netflix's 'Uncorked' is a refreshing coming-of-age story about a young black man who dreams of being a master sommelier. The film marks the directorial debut of Prentice Penny who serves us a flavourful fusion of different worlds, bringing some of the finest wines together with Memphis-style barbecue, to give us an unusual but familiar father-son drama. Inspired by his own relationship with his father, Penny gives us a heartwarming slice-of-life about a young man following his own path, despite the strain it causes in his relationship with his father.
'Uncorked' centers around Elijah, a young man from Memphis, who is passionate about wine and dreams of being a sommelier some day. His father, Louis, however, is the second-generation owner of a barbecue restaurant, and wishes for Elijah to take over the business that has for years helped their community. Through the film, Penny brings together a rare amalgamation of cultures where wine, barbecue and hip-hop co-exist, and even compliment each other. SPOILERS ALERT!
'Uncorked' Plot Summary
'Uncorked' begins with Elijah working two jobs: he works his shift at the family restaurant, and also sells wine at Joe's wine store, as he dreams of being master sommelier some day. Meanwhile, Louis tries to give him more responsibility at the restaurant with Elijah evades. He eventually reveals that he plans on giving the master sommelier exam, and enrolls himself in sommelier course.
Despite his parents lack of knowledge about wine and his passion, his mother Sylvia, supports his dream wholeheartedly. Louis, however, cannot make his peace with it because of Elijah's fickle career choices in the past. Elijah tries to manage his preparation for the test, his shifts at the restaurant. But things take a complicated turn when the course demands more of his money and time.
Sylvia comes up with a plan and has the entire family contribute a part of the expenses. It is also revealed that she is in remission. Louis still does not understand how Elijah does not want to help with the family business. Their relationship before Elijah leaves for Paris becomes strained. In Paris, things become increasingly difficult for Elijah, and he is then forced to rethink his decisions as he is overcome by a devastating loss. Unable to balance his preparation with his own family priorities, he makes a choice.
Elijah's Decision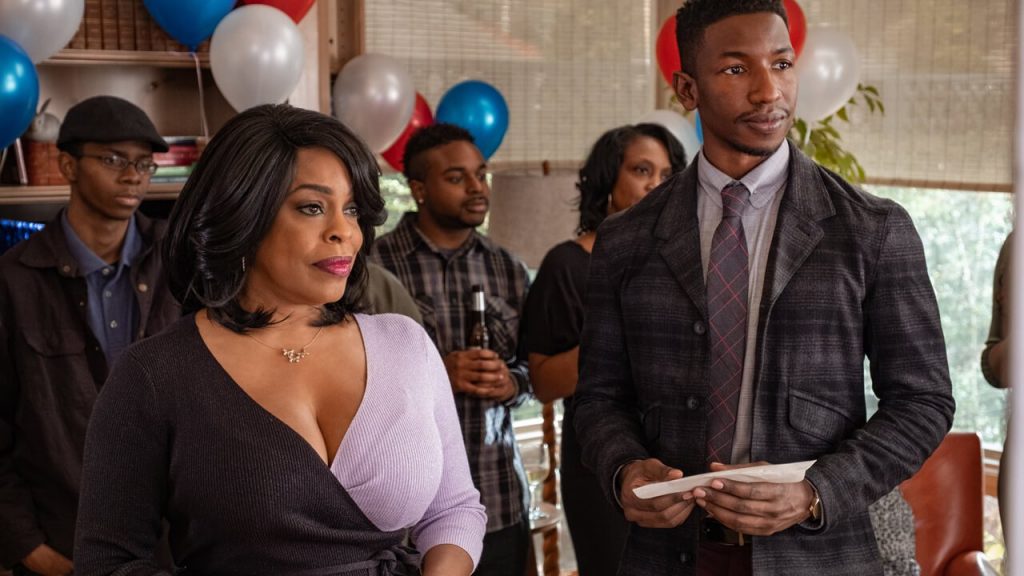 Elijah flies to Paris for the exchange program of his sommelier course. But things become increasingly difficult for him when Eric (Harvard) unexpectedly quits. Elijah and Eric were supposed to split their expenses in half as Elijah did not have enough to come on his. He also had to sell his car, and use the $3,820 his entire family raised for him. Elijah then begins to work odd jobs in restaurants in Paris so that he can continue with the program.
Meanwhile, in Memphis, Sylvia gets her biopsy results and learns that her cancer is back and has metastasized to her lungs. She tells the family to hide this from Elijah while he is in Paris. But her health begins to deteriorate, and Brenda calls up to Elijah to inform him about Sylvia's health. This makes his preparation all the more difficult, and he is unable to focus. Later, he gets a call from his cousin revealed that Sylvia passed away, and he leaves everything to go back.
Once back in Memphis, Elijah is unable to cope with the course as he struggles with his loss. During this time, he begins spending more time helping Louis, and tries to be there for him in subtle ways. Elijah ultimately decides to quit the sommelier course. Instead, he begins helping around at the barbecue restaurant.
Elijah and Louis
Elijah's relationship with his father begins to evolve as Louis sees the efforts he is making. But he also realizes that Elijah is not completely happy. In one crucial scene in 'Uncorked', the two men sit at a bar and discuss sports as they order their drinks. Here, Elijah converses with the bartender about a particular type of wine, Baby Grange. And Louis seems to realize how deep Elijah's passion for wine is.
In a conversation on their way back in the car, the two finally have a heart-to-heart moment, where Louis tells him to go all in if he loves "this wine thing". The two then set up the second barbecue restaurant, while Louis helps Elijah prepare for the master sommelier exam, preparing notes, and remembering names through barbecue dishes. In this way, it is subtly revealed that Elijah would give the exam despite dropping out.
'Uncorked' Ending: Master Sommelier Exam
In a heartwarming moment in the film, as Elijah leaves for his exam, Louis gives him his grandfather's suit to wear for the test. Louis states that his pop bought the suit when he was trying to get a loan to open the restaurant in 1960s. When Elijah asks him if the suit brought him good luck, Louis says, "Hell, no", revealing the prevalence of racism during the time. In one way, this foreshadows Elijah's own luck at the exam, and the path he would carve out for himself.
Elijah gives his exam, the most difficult part of which is the blind tasting, something he had prepared a lot for. Back in the hotel, Louis shows up to check up on Elijah. Louis takes out a bottle of Barolo, the same wine Elijah had gifted him before he left for Paris. The wine gains relevance as a father and son started it together in Italy. The two then silently drink it and play dominoes, a game that has found its way in the African-American culture over the years. In this quiet and effortless manner, not only does 'Uncorked' bring together two cultures, but it also brings together two generations.
In the morning it is revealed that Elijah didn't pass the exam. He did well in theory, and almost passed in service, but failed blind tasting. He is disappointed with the results, but goes on with his life, helping Louis at the restaurant. One night during a date, he served by Richie, who passed the exam and wears a master sommelier badge on his coat. Elijah cannot stop looking at it. That night, he enrolls himself in the course once again.
The next day, as Louis waits for to get smoked woods, he gets a call from Elijah saying that he won't be coming. Unlike Louis' initial responses, there is a hint of a smile on his face, revealing that he is happy with the choice Elijah ultimately made. The final moments of 'Uncorked' have Elijah in the class, blind tasting wine, more confidently and passionately than ever before.
What particularly stands out about the ending of 'Uncorked' is how regular yet hopeful it is. It shows us Elijah's failure in its final moments, only to have him strive harder than ever to fulfill his dream. The film is truly a slice-of-life as it looks at one phase of Elijah's life that wasn't successful. But it is for this reason that it becomes more important, as he takes stand for himself, builds a bond his father, suffers the loss of his mother, and learns to accept his failure and follow his passion.
Read More: Is 'Uncorked' a True Story?