'Underworld' is a series of action horror films created by Len Wiseman, Kevin Grevioux, and Danny McBride. And just in case you were wondering how many Underworld movies are there, the answer is five. The first film, 'Underworld', was released in 2003. It tells the story of Selene (Kate Beckinsale), a vampire who works as a Death Dealer, killing the Lycans who allegedly slaughtered her family. The second film, 'Underworld: Evolution', was released in 2006. In this film, Selene takes Michael Corvin, a Lycan/vampire hybrid, to a vampire safehouse and plans to return to Viktor's estate to awaken another elder Markus, whom they discover is the first Vampire and a powerful enemy.
The third film, 'Underworld: Rise of the Lycans', is the prequel to the series, chronicling the origins of the vampire-Lycan war (it was released on January 23, 2009). The fourth film, Underworld: Awakening, is the sequel to Underworld: Evolution and was released on January 20, 2012. In this film, humans have discovered the existence of the vampire and Lycan clans, and are trying to eradicate both species. A fifth film titled 'Underworld: Blood Wars' was released internationally on November 24, 2016, and in the United States on January 6, 2017. Here is the list of Underworld movies, ranked from worst to best.
5. Underworld: Blood Wars (2016)
How many times is the latest installment of a franchise is the worst one? The fifth installment if 'Underworld' is no different. Death Dealer Selene (Kate Beckinsale) is alone in the world. Michael is long gone. Their daughter Eve is hidden away even from Selene herself. Both Lycans and Vampires are after her. Vampire David (Theo James) comes to her aid against the Lycans and she saves his life. The Eastern Coven is losing against the Lycans and Semira (Lara Pulver) argues to reinstate Selene as leader of the new untrained Death Dealers.
Although Kate Beckinsale does her best in the lead, this time around she seems almost bored to be Selena. The other characters are equally forgettable. The only point of interest, while watching the endless battles that flesh out the script, is trying to figure out why a bunch of vampires and werewolves need to rely so heavily on high-tech weaponry and advanced firepower. On the plus side, it does shed some light on some questions raised in previous installments regarding characters who just – sort of – disappeared from the franchise, but apart from that, there's really not much here that you haven't seen before.
Read More: All Batman Movies, Ranked
4. Underworld: Evolution (2006)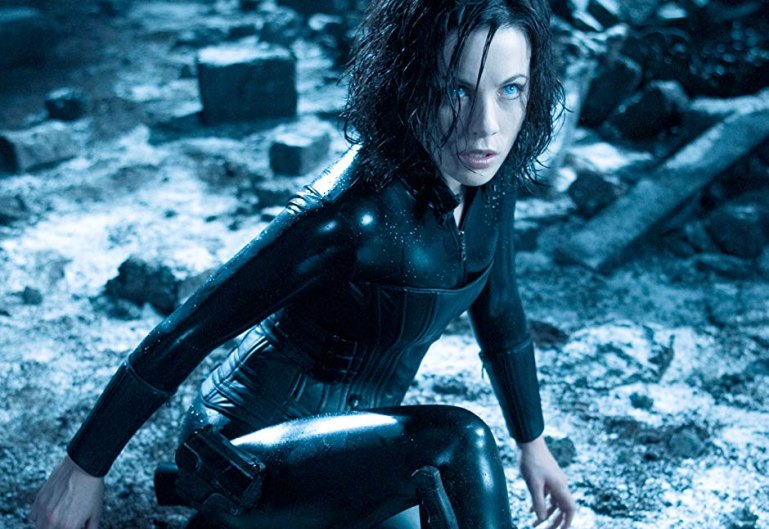 'Underworld: Evolution' continues the saga of war between the vampires and the Lycans from the first part. The film goes back to the beginnings of the ancient feud between the two tribes as Selene, the beautiful vampire heroine, and Michael, the lycan hybrid, try to unlock the secrets of their bloodlines. This will be a modern tale of action, intrigue and forbidden love, which takes them into the battle to end all wars as the immortals must finally face their retribution. This saga has a great plot that just motivates you to watch this movie, but in this case is not enough.
There's way too much blood usage. I mean sure, this is after all a vampire/werewolf movie but still, there's way too much blood. One feels like watching a Quentin Tarantino movie. Plus I felt that the leads didn't really add much to this chapter of the saga. But the positive thing about this movie is that the writers did their job and wrote a decent storyline, and the special effects are great. Watch 'Underworld' first if you want to see 'Evolution', because the first 20 minutes of the film is full of references to names and events of the first movie, and even with the short flashbacks shown it's hard to get hold if you haven't watched the first part.
Read More: All Marvel Movies, Ranked
3. Underworld Awakening (2012)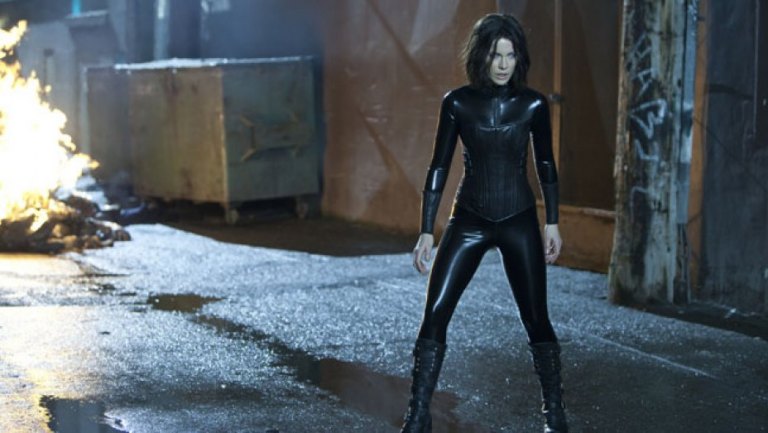 This fourth film in the successful action/horror series finds Kate Beckinsale returning to her most popular role, after sitting the film before this one. This installment is directed by Mans Marlind and Bjorn Stein and written by John Hlavin, J. Michael Straczynski, Alison Burnett and Len Wiseman. Wiseman has co-written all of the 'Underworld' films, as well as directed the first two, and is married to Beckinsale. This chapter has Beckinsale's character, Selen, pitted against evil humans is determined to exterminate all vampires and Lycan alike.
If you have seen the past 'Underworld' movies that won't be much of a factor for this flick. It does show flashbacks of what happened all the way through to where this movie begins. So to the viewers who haven't seen the previous movies, it won't affect this movie much. With that being said, this has almost nothing to do with the previous movie, even Selene's newly found gift in 'Evolution' won't have much of a factor in this one. Anyway, this isn't the most story-driven movie in this franchise although the others don't really have a great plot either.
Read More: All Fast and Furious Movies, Ranked
2. Underworld: Rise of the Lycans (2009)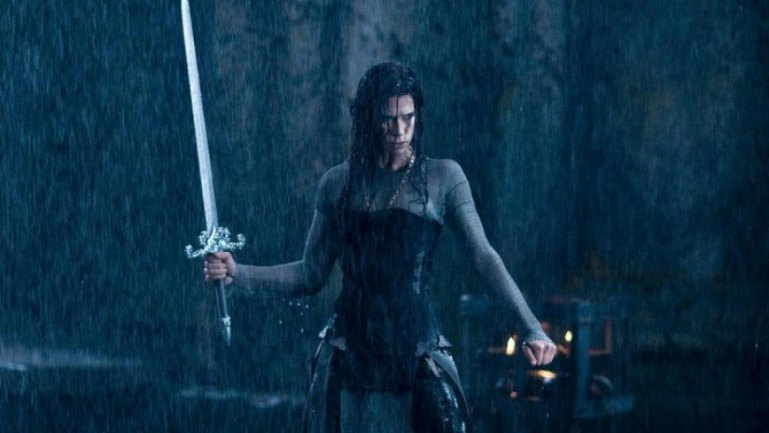 A prequel to the 'Underworld' series that tell the tale of how the war between vampires and werewolves began. Sonia is the daughter of elder vampire Viktor, and an accomplished warrior in her own right. But unknown to her brethren she has done something that her clan will regard as a deadly sin. She has fallen in love with Lucian the lead Lycan, or werewolf. Lucian is also the key card that Viktor got to keep his Lycans slaves, but Lucians is not content with his life. He wants his freedom.
One of the ways in which this prequel really works is in the way Rhona Mitra and Kate Beckinsale resemble each other. It makes it immensely believable that Viktor became protective of Selene because she reminded him of his daughter Sonja. 'Rise of the Lycans' do what it intends well. It is brutal, full of action episodes and with blood flowing abundantly. It is pure entertainment, it never tries to be anything more and I think it's the right decision. Far too many movies have imploded on themselves when trying to do too much. 'Rise of the Lycan's holds it together well. It delivers its 90 minutes of entertainment in a fast-paced, action-based screenplay. Just sit back and enjoy.
Read More: All Pirates of the Caribbean Movies, Ranked
1. Underworld (2013)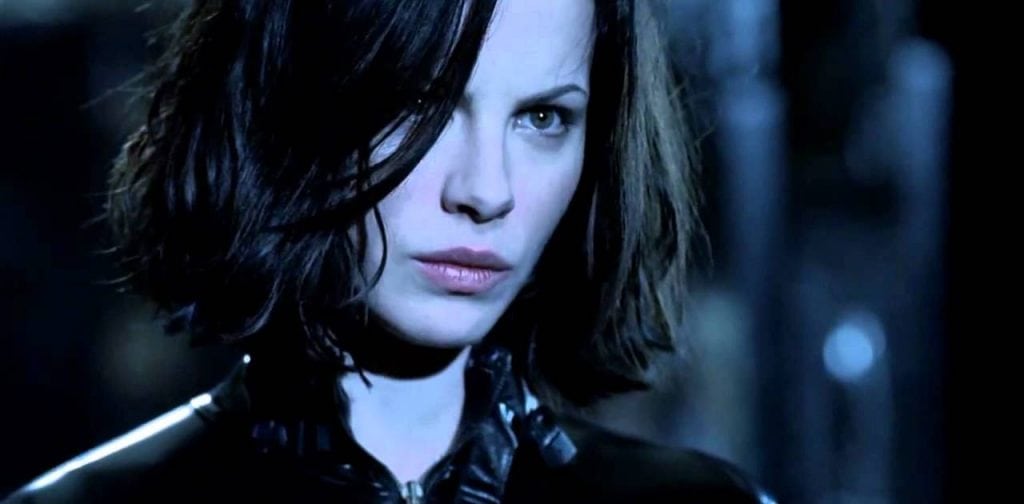 'Underworld' is all visual flair and slick, posturing special effects that thunder along with little regard for logic, story or character development. That's not necessarily such a bad thing, as long as you know what you're going into and aren't expecting a thick and sensible plot. It concerns a nocturnal, bullet-ridden war between vampires and Lycans, known to us as werewolves. Kate Beckinsale is Selene, a front-runner for the vampires, slashing and shooting her way through various stunts, shootouts and combat scenes in a swanky leather outfit. At a crucial time during the war, she falls in love with an injured Lycan (Scott Speedman) and feels conflicted. As far as plot goes that's pretty much all that is written.
The characters tirelessly fight for a full fifteen minutes at the beginning of the movie before a single line of dialogue is even uttered. In a movie so heavily populated by sound, fury, and style and so bereft of any actual weight, you better make damn sure the visual and stylistic elements deliver so you have something to keep people in their seats. It's cool stuff if you don't examine the 'plot' too carefully and just sit back for the supercharged ride that sometimes doesn't have a hold of itself. But it sure knows how to entertain.
Read More: Best Kate Beckinsale Movies