Liam Neeson, the distinguished Irish actor, has carved a remarkable career in the world of cinema, spanning several decades. He made his initial foray into acting in the late 1970s with his first notable appearance in the film 'Pilgrim's Progress' (1978). However, it was in the early 1990s that he gained widespread recognition and acclaim for his performance as Oskar Schindler in Steven Spielberg's epic masterpiece 'Schindler's List' (1993). Neeson's powerful portrayal of a man who saves countless lives during the Holocaust earned him an Academy Award nomination and catapulted him to international stardom.
Throughout his career, Liam Neeson has been a versatile actor, effortlessly transitioning between dramatic roles and action-packed blockbusters. He became an iconic action star with his role as Bryan Mills in the 'Taken' film series, captivating audiences with his formidable skills and intense screen presence. Neeson's talent has not gone unnoticed by the industry as he has garnered numerous prestigious awards and nominations. In addition to his Oscar nomination, he has received critical acclaim and accolades, including BAFTA and Golden Globe nominations for various roles.
With a career marked by versatility, gravitas, and a commendable screen presence, Neeson continues to be a revered figure in Hollywood, leaving an indelible mark on the entertainment industry. His dedication to his craft and ability to immerse himself in diverse roles have solidified his status as one of the industry's most respected and enduring actors. If his last performance as Matt Turner in 'Retribution' left you wanting more of his alluring on-screen presence, check out his upcoming projects!
1. Cold Storage (2024)
In this upcoming gripping thriller titled 'Cold Storage,' a catastrophic event unfolds when a deadly virus, once securely contained within a government facility, breaks free and unleashes chaos. The destiny of humanity teeters on the brink, hinging on the actions of three individuals: a retired bioterror operative named Robert Quinn and two unlikely heroes working within the facility. Together, they find themselves locked in a relentless race against time to annihilate the deadly micro-organism and salvage the future of mankind.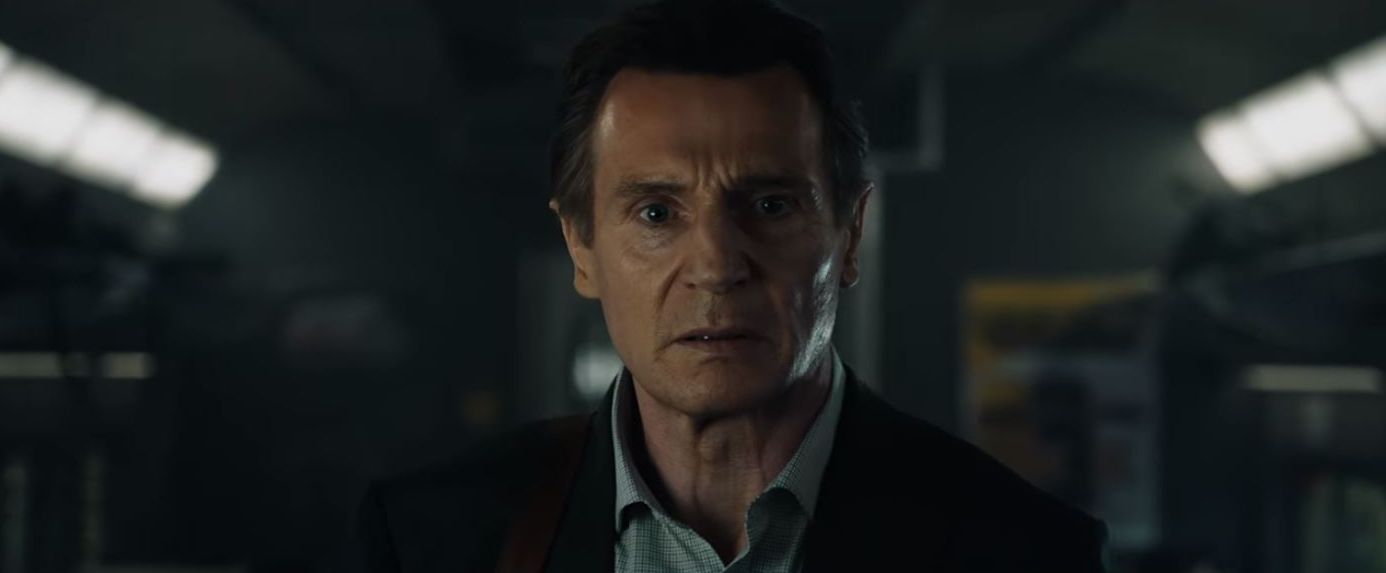 Joining Neeson in this high-stakes drama are the talents of Joe Keery (Travis "Teacake" Meacham), Georgina Campbell (Naomi Williams), Lesley Manville, Sosie Bacon (Dr. Hero Martins), Darrell D'Silva (The Rev), Aaron Heffernan, Justin Salinger (Dr. Friedman), etc. The Jonny Campbell directorial is currently undergoing post-production, with eager anticipation for its scheduled release on June 20, 2024.
2. In the Land of Saints and Sinners (TBA)
Netflix's 'In the Land of Saints and Sinners' is an eagerly anticipated Irish thriller film, helmed by acclaimed director Robert Lorenz. Set against the backdrop of a secluded Irish village, the movie delves into the compelling narrative of Finbar, a man marked by a lifetime of transgressions. His journey becomes an intense battle for redemption, posing the haunting question: What sacrifices is he willing to make? In this realm where sanctity and wrongdoing coexist, certain sins refuse to be concealed.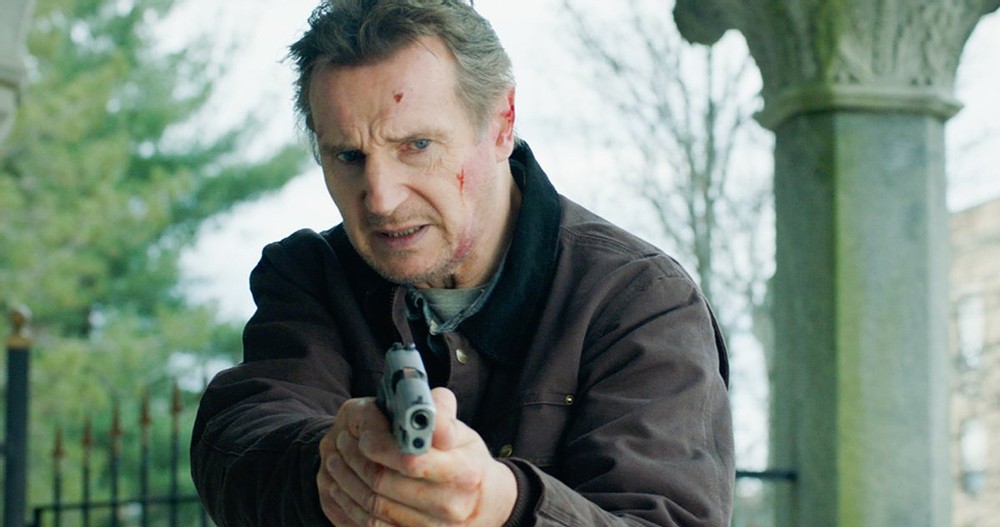 Neeson plays Finbar alongside a talented ensemble of Irish actors, including Ciarán Hinds, Kerry Condon, Jack Gleeson, Sarah Greene, Colm Meaney, Conor MacNeill, and more. The exact release date of the film is yet to be announced but the same will premiere at 80th Venice International Film Festival on September 6, 2023.
3. Thug (TBA)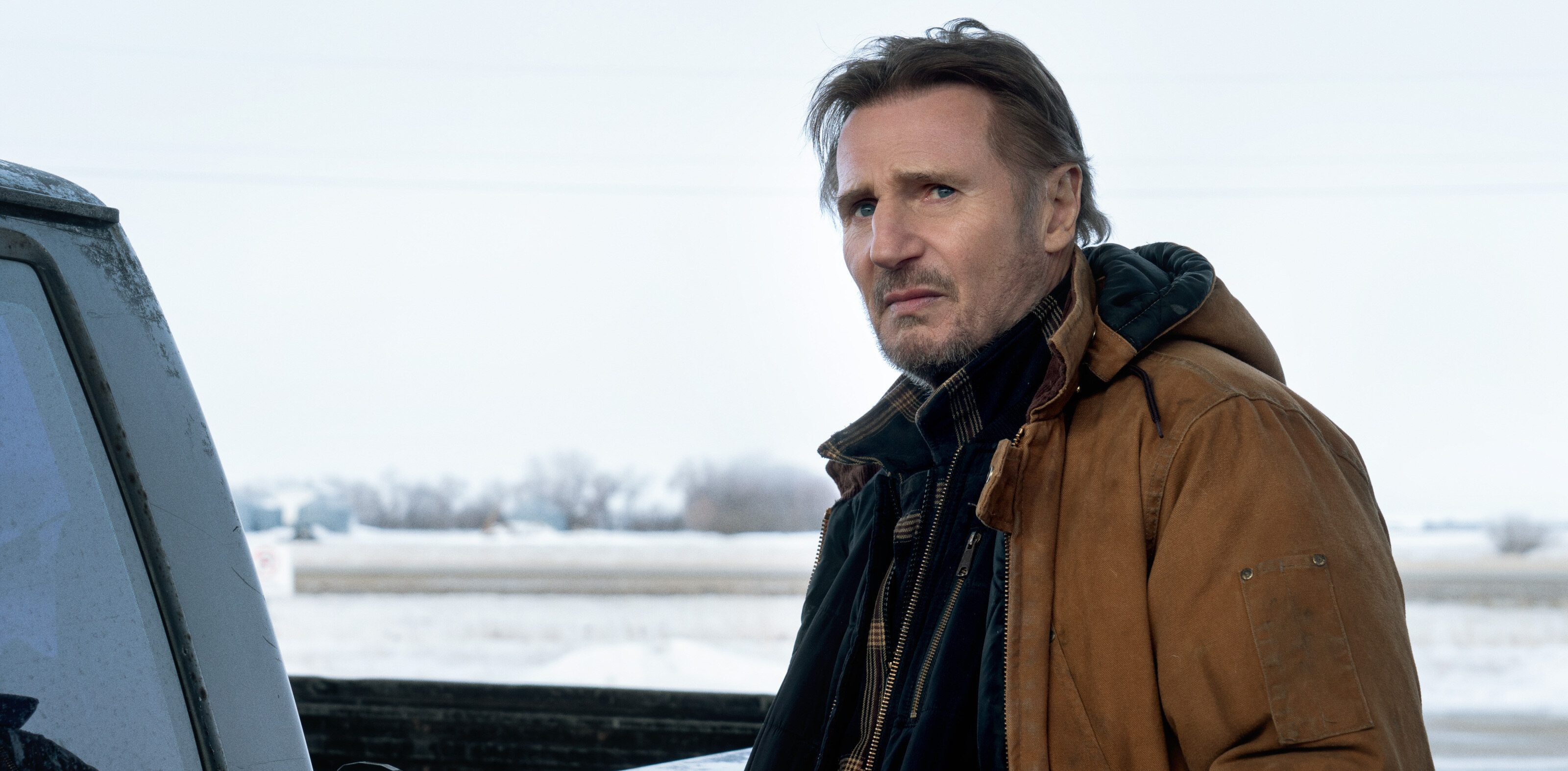 Under the direction of Hans Petter Moland, 'Thug' weaves a compelling narrative around an aging gangster's poignant quest for redemption. As he endeavors to mend the broken bonds with his estranged children and make amends for the ghosts of his past, he finds himself entangled in the unforgiving clutches of the criminal underworld. Liam Neeson assumes the role of the tormented gangster, sharing the screen with the esteemed talents of Ron Perlman, Yolonda Ross, Daniel Diemer, Matthew Delamater, William Xifaras, Ryan Homchick, Bruce Busta Soscia, Tom Kemp, etc. Although the project is in the final stages of post-production, the release date of the same is yet to be announced.
4. The Riker's Ghost (TBA)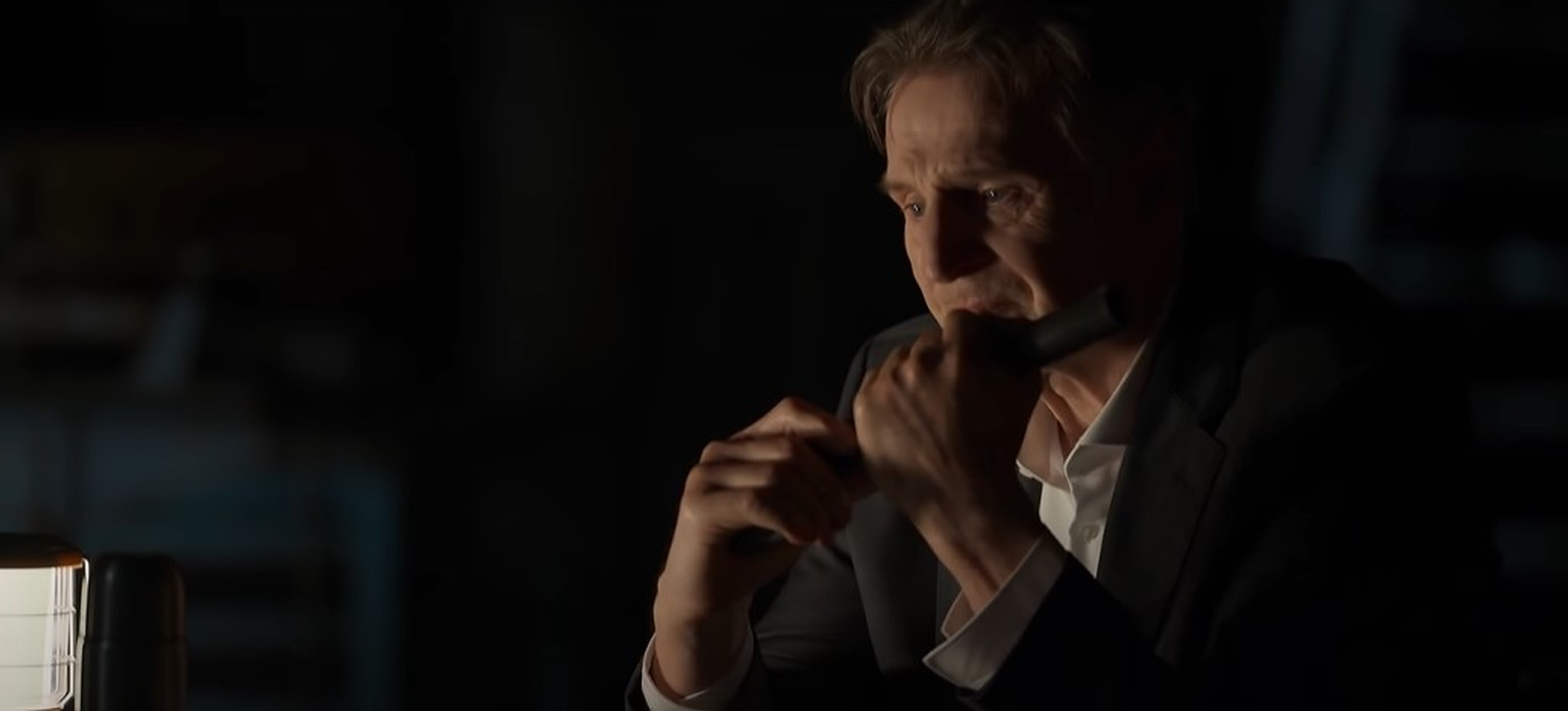 Neeson and director Neil Jordan, who previously teamed up for 'Marlowe,' are reuniting for the upcoming thriller, 'The Riker's Ghost.' Neeson steps into the role of a convicted man poised for release, whose life takes a dramatic turn when he's compelled to engineer a daring prison break to liberate a terrorist. Sean O'Keefe ('Spenser Confidential') and Brian Rudnick ('Dungeons & Dragons') penned the movie. This film promises to deliver a distinctive and innovative perspective on the classic prison escape narrative. As the project has recently entered the pre-production stage, fans and movie enthusiasts eagerly await further updates regarding this intriguing thriller.
5. Ice Road 2: Road to the Sky (TBA)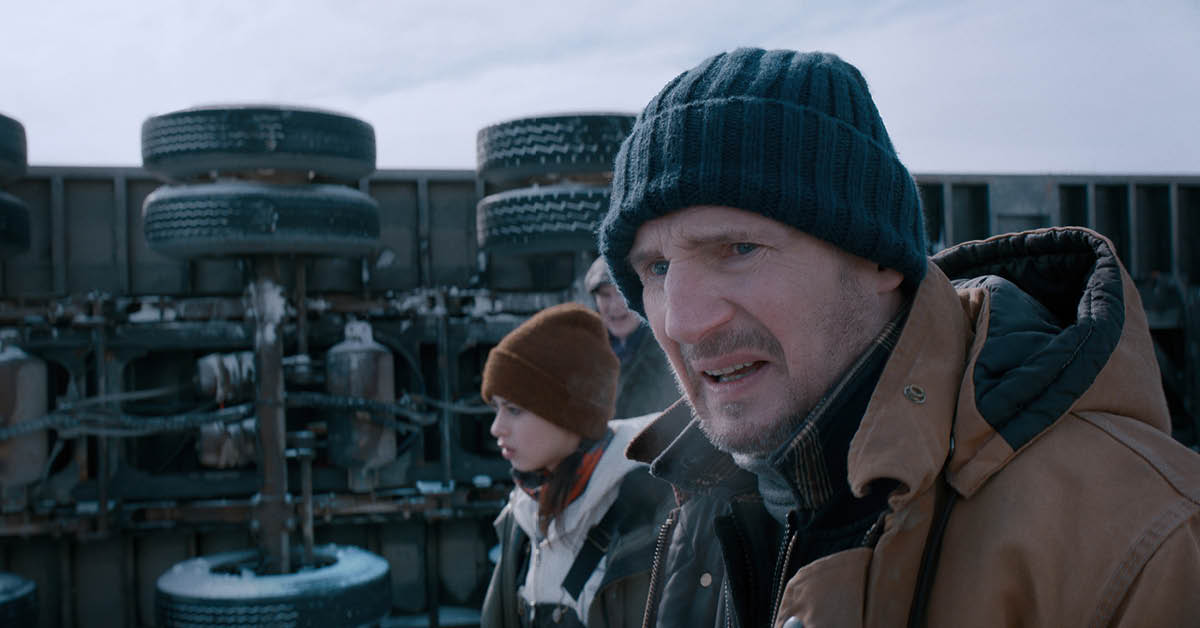 In the anticipated sequel to 'The Ice Road,' the storyline shifts gears to follow Mike McCann as he embarks on a poignant journey to Nepal. His mission is to scatter his brother's ashes atop the formidable Mount Everest. However, an unexpected twist awaits him as Mike and his mountain guide encounter a group of ruthless mercenaries while traveling aboard a tour bus. A high-stakes battle for survival ensues, with Mike, his fellow passengers, and even the fate of an entire nation hanging in the balance. Under the direction of Jonathan Hensleigh, Neeson is set to reprise his role as the indomitable Mike, promising a thrilling return to the film series. The project is currently in its pre-production phase and further updates are awaited.
6. The Naked Gun (TBA)
In the uproarious continuation of the 'Naked Gun' film series, the spotlight shifts to the comical escapades of Detective Frank Drebin's son, Frank Drebin Jr. This highly anticipated sequel comes on the heels of 'Naked Gun 33 1/3: The Final Insult.' Guided by the directorial expertise of Akiva Schaffer, the film features the esteemed Neeson stepping into the shoes of Frank Drebin Jr. While the full extent of the project's development remains shrouded in secrecy, it has officially embarked on its pre-production journey, leaving eager fans and enthusiasts anxiously awaiting further updates.
7. Charlie Johnson in the Flames (TBA)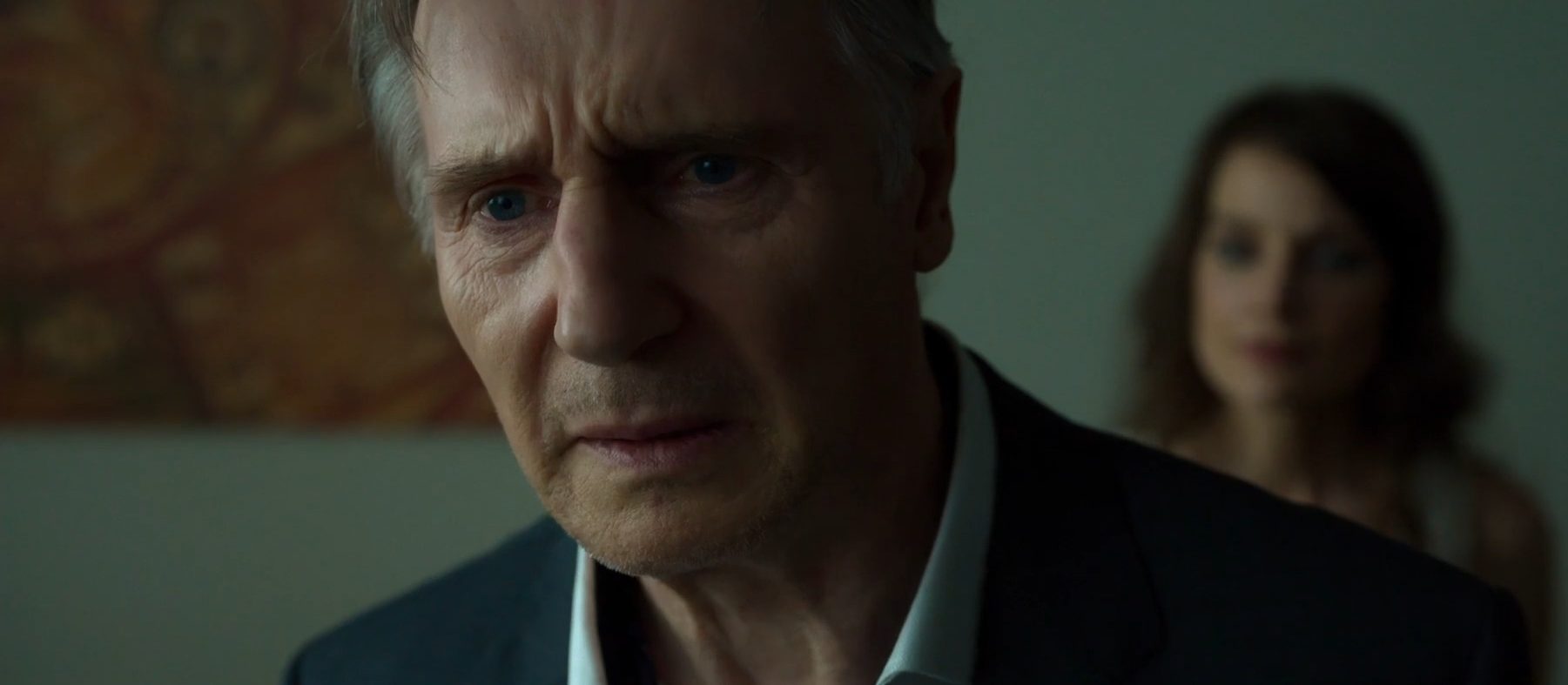 'Charlie Johnson in the Flames' is an upcoming gripping political thriller that follows the journey of an American journalist who ventures into Iraq with a singular mission: to track down and bring a ruthless Colonel responsible for heinous acts to justice. Under the direction of Tarik Saleh, this film adapts Michael Ignatieff's equally riveting novel of the same name. Liam Neeson is poised to take on the pivotal role of Charlie Johnson, an esteemed BBC war correspondent renowned for his fearless coverage of civil unrest in the Congo. However, a tragic incident, the death of an innocent woman, triggers a profound transformation within him. This cinematic venture, which is in the pre-production stage as of now, promises to be a thought-provoking exploration of journalistic integrity and the human spirit amidst the chaos of conflict.
Read More: Best Liam Neeson Movies