Analogous to the Shakespearean tragedy, the story of Bobby Ewing and Pamela Barnes follows an equally gripping journey. Featuring the rife between the affluent families of Bobby and Pamela, 'Dallas' depicts the reckless schemes that contrive the fate of the power-hungry Ewing family. Created by David Jacobs, the drama television show involves the betrayal within the Texan family. Victoria Principal depicts the character of Pamela Barnes on the show and has contributed to the show's growth exponentially. Released in 1978, many remain curious about Victoria Principal and her whereabouts since 'Dallas.' Luckily, we've got all the answers!
Victoria Principal's Dallas Journey
Before receiving the script for 'Dallas' from a friend, Victoria Principal was about to return to a life of academia and become a lawyer. However, one read-through of the script convinced her otherwise. After landing the role in the hit CBS series, Victoria felt elated as she had already connected with the role and the premise.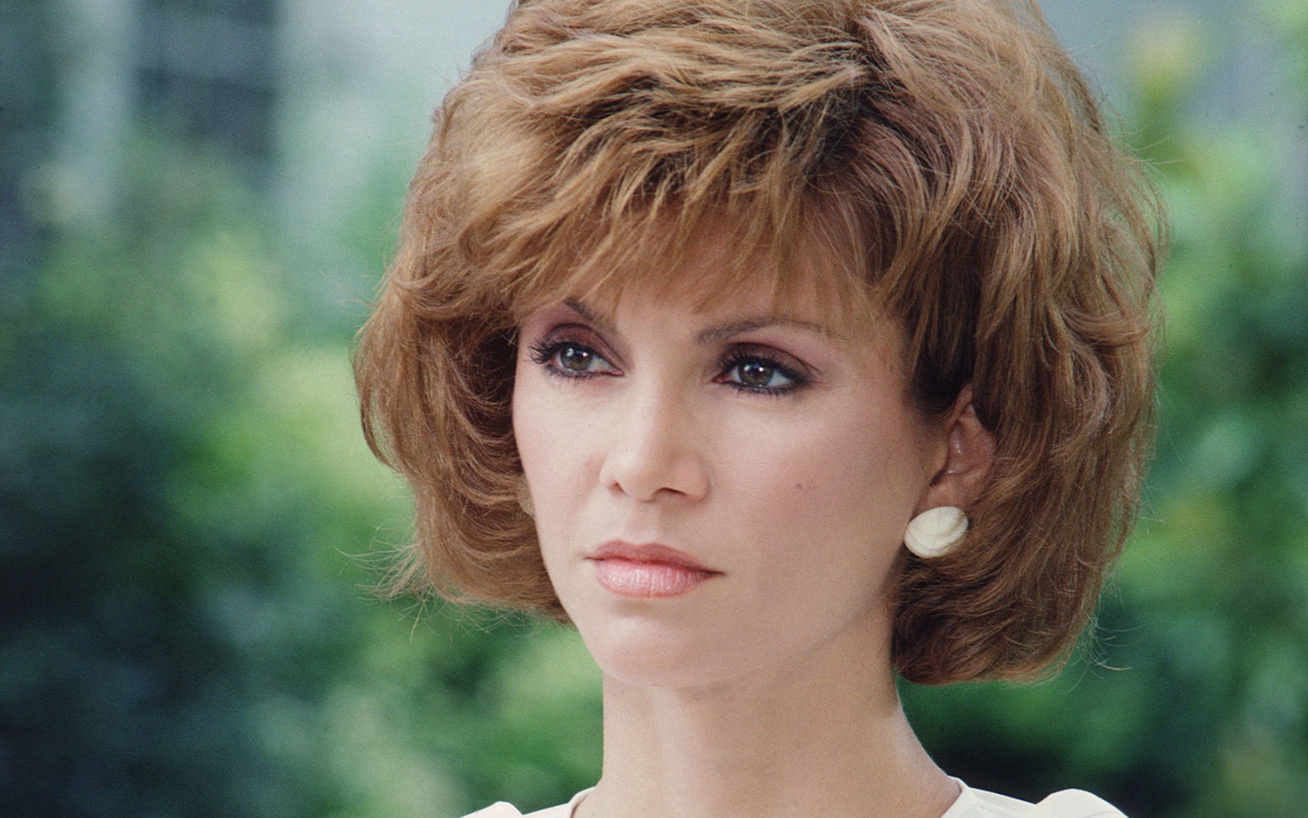 As an agent herself, Victoria was able to negotiate her contract with the production team, which allowed her more freedom outside the show, unlike her other co-stars. During her time on the show, Victoria jelled with her co-actors to the point where she felt an unexpected sense of déjà vu and comfort with her co-star Patrick Duffy. However, seven years into the show, Victoria could see a major change in the show's trajectory. From writers leaving the show to a prominent decline taking shape, Victoria decided to renegotiate her contract and made her exit in season 10 of 'Dallas.'
However, her exit from the show didn't come easy. While production had first dismissed her concerns, Victoria's undeterred resolve to leave 'Dallas' led the producers to woo and even irk her to stay in the show. In an interview with Entertainment Weekly, Victoria recalled how days before her final scene was shot, she was offered a per-episode salary that would've made her the highest-paid actress on television. However, she did not deter from her decision and ultimately decided to part ways.
Where is Victoria Principal Now?
After leaving one of the highest-rated prime-time television shows, Victoria continued to expand her filmography and appeared in shows like, 'Home Improvement,' 'The Practice,' 'Family Guy,' and 'Titans.' In 2004, Victoria and the original cast members also appeared in 'Dallas Reunion: The Return to Southfork.' Apart from acting, Victoria has expanded her career to different industries as well.
In 1981, Victoria released a pop single duet with Andy Gibb. Moreover, after leaving 'Dallas,' Victoria turned to try her hand out at production. Some of her produced works include, 'Naked Lie,' 'Blind Witness' and 'Price of Passion.' Victoria has also been an advocate for natural-beauty therapies and launched her line of skin care products under Principal Secret. Since its launch in the mid-1980s, Victoria's skincare line has accrued wide acclaim for its unique deliverables that demystify cosmetic science and rejuvenate skin care. Additionally, Victoria also has a line of jewellery called Keys & Hearts.
On the personal front, Victoria separated ways from Harry Glassman, her husband of twenty years, in 2006. Since then, she has remained single and likes to keep her personal relationships under wraps. However, it has been speculated that Victoria's affection for English-Australian singer Andy Gibb continues to this day.
In 2019, Victoria decided to take a step back from her role as an entrepreneur and instead put her time and effort into philanthropy. The actress now focuses on The Victoria Principal Foundation for Thoughtful Existence. This charitable organization does not just actively work to support life on the planet but also rallies for environmental protection and conservation. Aside from her roles as an entrepreneur and philanthropist, Victoria is also an author with four books and a No. 1 bestseller under her belt. Victoria's latest work was released in 2001 and is titled, 'Living Principal.'
After decades of time spent on-camera, and with a dozen accolades to her name, Victoria finally decided to devote her time and effort to other pursuits. Now, Victoria likes to spend her life giving back to the environment in different ways. Since 2012, the actress has largely devoted her life to rescuing and rehabilitating animals at a ranch just outside Los Angeles. Here, she spends time with her horses and dogs and regularly takes to Instagram to post their adorable traits.
Read More: Best Movies About Money, Power and Success