Created by Jonathan Tropper from a concept developed by Bruce Lee, the Max (formerly Cinemax) martial arts crime drama series 'Warrior' is set in the late 1870s in San Francisco's Chinatown, with the tong wars serving as a major component of the narrative. The plot revolves around Ah Sahm (Andrew Koji), a character that Bruce Lee developed. Ah Sahm comes to America from China to look for his older sister and becomes involved embroiled in the tong wars before discovering that his sister is the wife of the leader of the rival gang.
In season 3 episode 5, titled 'Whiskey and Sticky and All the Rest Can Wait,' both Ah Sahm and Li Yong (Joe Taslim) resort to desperate measures to get their respective leaders out. Wang Chao (Hoon Lee) sets a trap for Lee (Tom Weston-Jones), which catches the latter unprepared. Ah Toy's (Olivia Cheng) relationship with Nellie (Miranda Raison) deteriorates as a direct result of the attack on the vineyard. Here is everything you might want to know about the ending of 'Warrior' season 3 episode 5. SPOILERS AHEAD.
Warrior Season 3 Episode 5 Recap
The episode begins by depicting the current predicament of the leaders of the two most powerful tongs in Chinatown. Young Jun becomes confused when he arrives at a heavily guarded area and not a prison. He soon discovers that this has been specially built for Chinese immigrants. In regular intervals, a ship arrives to take them back to China. Young Jun begins to panic and tries to tell the nearby guard that he was born in America, but that doesn't matter to the man.
Young Jun runs into a group of youths who seem to be from Chinatown and know him. Initially, they seem friendly and even ask him to be part of their group. But once they get him alone, they reveal that each of them and their loved ones have suffered because of Hop Wei. They attack Young Jun, and even though he bravely defends himself for a while, they succeed in overpowering him. But before they can kill him, the guards arrive. When Young Jun regains consciousness, he discovers that his father is there. Apparently, Father Jun was captured ranch owned by Chinese immigrants and sent to this place. Neither the father nor the son has any delusion about what awaits for them in China. As a result, they agree to go down while fighting in America.
In contrast to Young Jun's situation, Mai Ling (Dianne Doan) is kept at a holding cell. Meanwhile, the elders of her tong suggest to Li Yong that they should leave her where she is. The business they are in is a harsh one, and Mai Ling's mistake has caused the tong both money and reputation. But Li Yong's relationship with Mai Ling runs much deeper than any of them can know. He plays the only card left to them and gives Buckley's agents copies of the photo showing him with a Confederate flag. This changes the dynamic between Buckley and Mai Ling once more, but she still manages to secure a deal with him, promising that she will destroy Hop Wei, take their businesses, and share the spoils with him.
Meanwhile, Ah Sahm begins to run out of time and options to get Young Jun out. He and Hong abduct one of the guards and torture him, but nothing really comes out of it. When he learns from Chao that Mai Ling is out, he makes a desperate decision and goes to speak to his offer. She agrees to get Young Jun out in exchange for 50% of Hop Wei's counterfeit business.
On the day of the departure, Father Jun and Young Jun grab their knives to die fighting in America, preferring it over heading back to China. This is when Buckley's agent approaches Young Jun and informs him that he is free. Young Jun forces the man to take his father as well. Meanwhile, after watching the new Chief separating Chinese immigrant mothers from their children, Bill "Big Bill" O'Hara decides to quit the force. When he admits this to his estranged wife, they reconcile. Elsewhere, Buckley sleeps with Catherine Archer.
Warrior Season 3 Episode 5 Ending: Is Edmund Moseley Dead?
Edmund Moseley is a special agent with the United States Secret Service, attached to the Treasury Department. He arrives in San Francisco to look for missing plates and press. In episode 2, his partner, Donaldson, is killed during a confrontation with a pair of smugglers. Moseley figures out that the plates are in Chinatown and recruits Lee. In this episode, they walk into a trap laid by Chao and Happy Jack, whose sister-in-law is Lee's lover. Moseley is ambushed outside Chao's establishment and shot at a close range.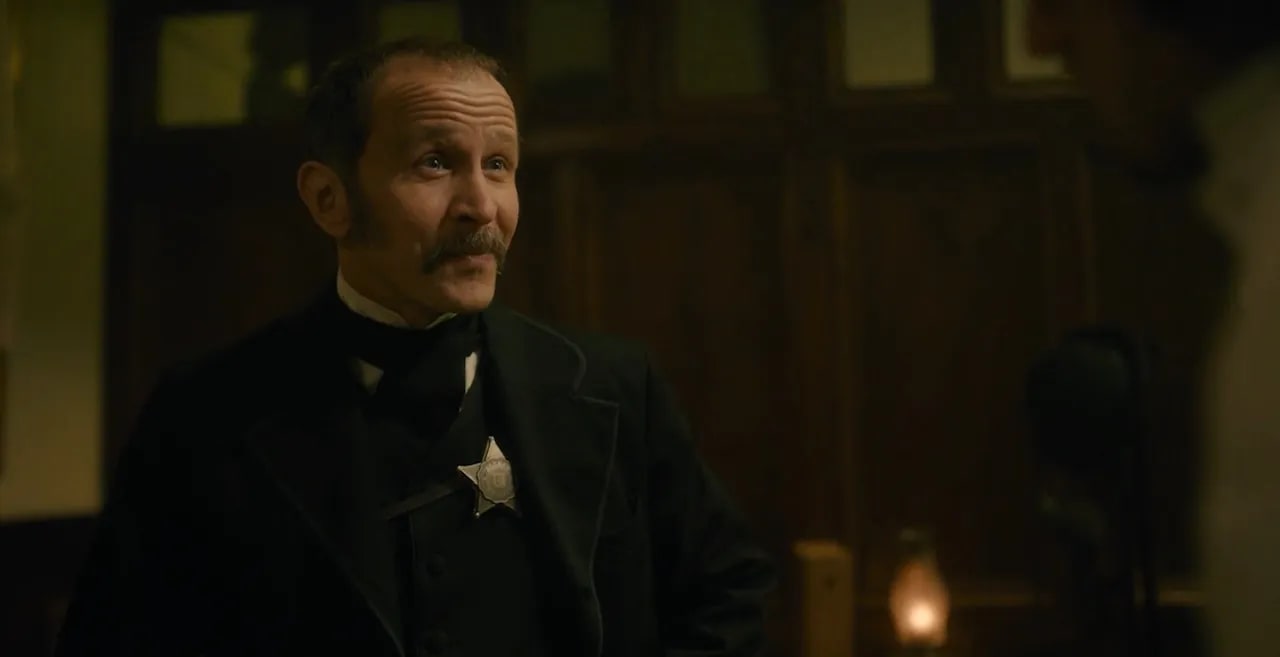 Although there is a considerable chance that he is dead. Moseley's character is too interesting to kill him off this early in the season. The guns of that era weren't necessarily known for their accuracy. It is possible that he has survived and will appear in a later episode.
What Happens to Lee and Chao?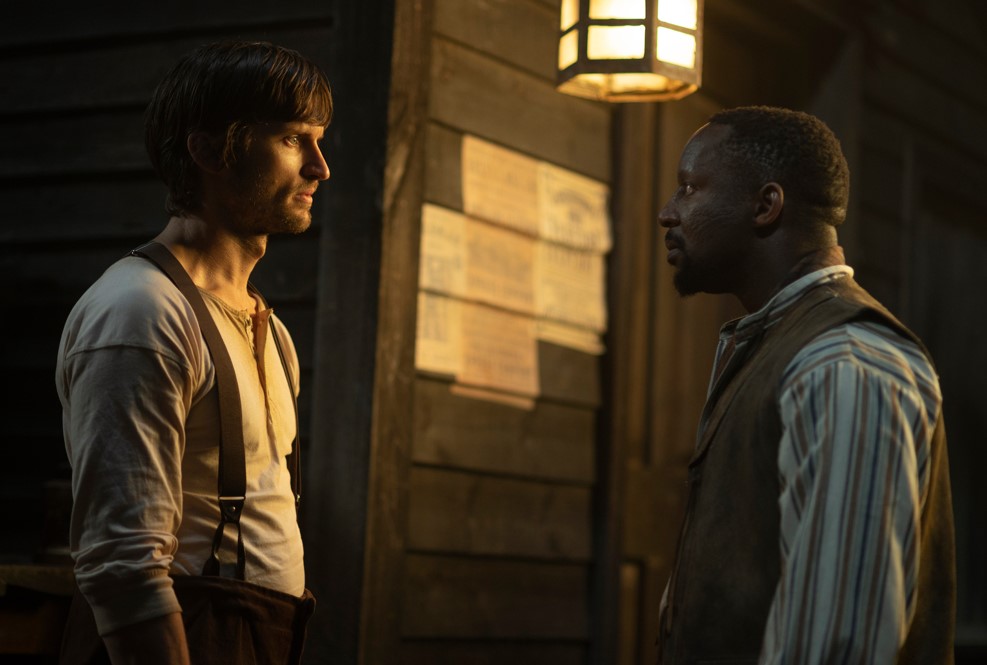 With Hop Wei drawing the focus of the Secret Service in the counterfeit money investigation, it doesn't take long for Happy Jack and his people to figure out that he has been given fake money. Chao seeks to rectify this by paying Happy Jack with real money to kill Lee, but the drug trafficker reveals that he knows Lee is a wanted man in Georgia, and that he is worth more alive than dead. After the ambush, they knock Lee out before shifting their attention to Chao, as Happy Jack is still angry about the fake cash. Chao is knocked out as well and likely sent to Georgia along with Lee.
Read More: Warrior Season 3 Episode 4 Recap and Ending, Explained