More than two years after season two initially aired its finale, HBO's incredibly captivating black comedy-drama 'Succession' is back with its third installment, and it's better than ever. Although set mere seconds after Kendall Roy (Jeremy Strong) publicly announced that his father is a liar and a "malignant presence" within their family business, Logan Roy's (Brian Cox) personal relationships are the most intriguing aspect at the moment. Of course, we're talking about his involvement with his third wife, Marcia Roy (Hiam Abbass), in particular. So now, let's find out the details of what actually transpired between them, shall we?
What Happened to Marcia Roy?
From an overbearing stepmother always trying to gain the trust of Logan's children, Marcia Roy gradually turns into a sassy boss-lady who refuses to take anyone else's negativity — a pattern she's continuing in season 3. As a fiercely devoted woman, no matter how she's feeling or what they've been through, she stands alongside her husband at every social event. However, that takes a drastic turn when his disloyalty comes to light, which Marcia refuses to take lightly, as is her right. In fact, that's when she proves that she can make significant power plays just as well as the rest of the Roy family, and it's genuinely impressive.
While in their homeland of Scotland, Logan spends most of his time getting busy with Rhea both personally and professionally, leading his wife to confront her in the most iconic fashion. Marcia simply asks her husband's mistress if she's regularly getting tested for STDs because she and Logan still sleep together. But things truly spiral once he names Rhea as his successor, the one who would be the CEO of their global media and entertainment conglomerate as soon as he steps down. After all, not only did Logan not tell his wife about this decision beforehand, but Marcia didn't even know that he was thinking about leaving the post.
Why Did Marcia Leave Logan?
When Marcia finally confronts Logan, it seems like she is more pissed at him for not keeping her in the loop rather than the unfaithfulness and betrayal. In simpler words, there's no romantic jealousy, but there are signs that she hates not being the one helping him make decisions. She has sacrificed much of her own joy and happiness to stand by him, so now that she's losing even her sense of control, she's furious. "You broke something here," Marcia hisses to her husband, indicating the end of everything. And when Logan tries to dispute her feelings, she responds, "Oh, God forbid I miss the plaque! Your shiny, little gravestone!"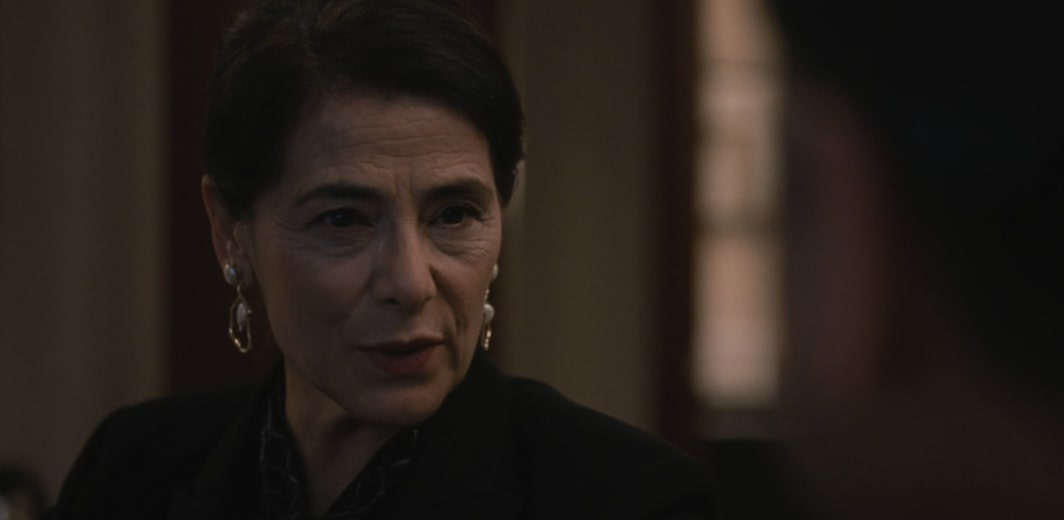 The fact that there are no signs of Marcia in the season 2 finale, apart from a brief mention of her seeking revenge in the form of redecorations, also makes it look like she chose to leave her husband before anything else could happen. With that said, in season 3, when Logan's team concludes that it's imperative for them to appear reconciled in the public eye instead of going through a contentious divorce, he reaches out to his estranged wife. Marcia agrees to return, but she makes numerous financial demands in exchange for her cooperation. Through these actions, she makes it evident that nothing is personal for her anymore; it's just a game of power, manipulation, and monetary benefits.
Read More: Where to Stream Succession?