FX's crime drama series 'Snowfall' follows the life journey of Franklin Saint, a young African-American man who builds his own drug empire in White-dominated Los Angeles in the 1980s. Upon emerging as the new kingpin of the city's drug scene, he joins hands with his uncle Jerome Saint and Louanne "Louie" Saint to form The Family, a crack cocaine production and distribution crew. DeJohn "Peaches" Hill gets appointed as the enforcer of The Family and he serves as Franklin's bodyguard for a considerable while. Peaches unexpectedly disappear from Franklin's gang in the fifth season of the series, making one wonder what really happened to him. Here's what we can share about his whereabouts! SPOILERS AHEAD.
What Happened to Peaches?
Peaches joins Franklin's crew after serving in the Army in Vietnam during the Vietnam War. He meets the kingpin as the friend of his uncle Jerome, who tells Franklin that his friend will be an asset to their crew. Peaches then starts to work as the enforcer of The Family and Franklin's bodyguard. He even serves as the driver of the kingpin if he is asked to. Peaches' life gets turned around when Franklin kills his long-time friend Robert "Rob" Volpe, who runs his mouth about the kingpin's connection with the CIA through Teddy McDonald after getting addicted to cocaine.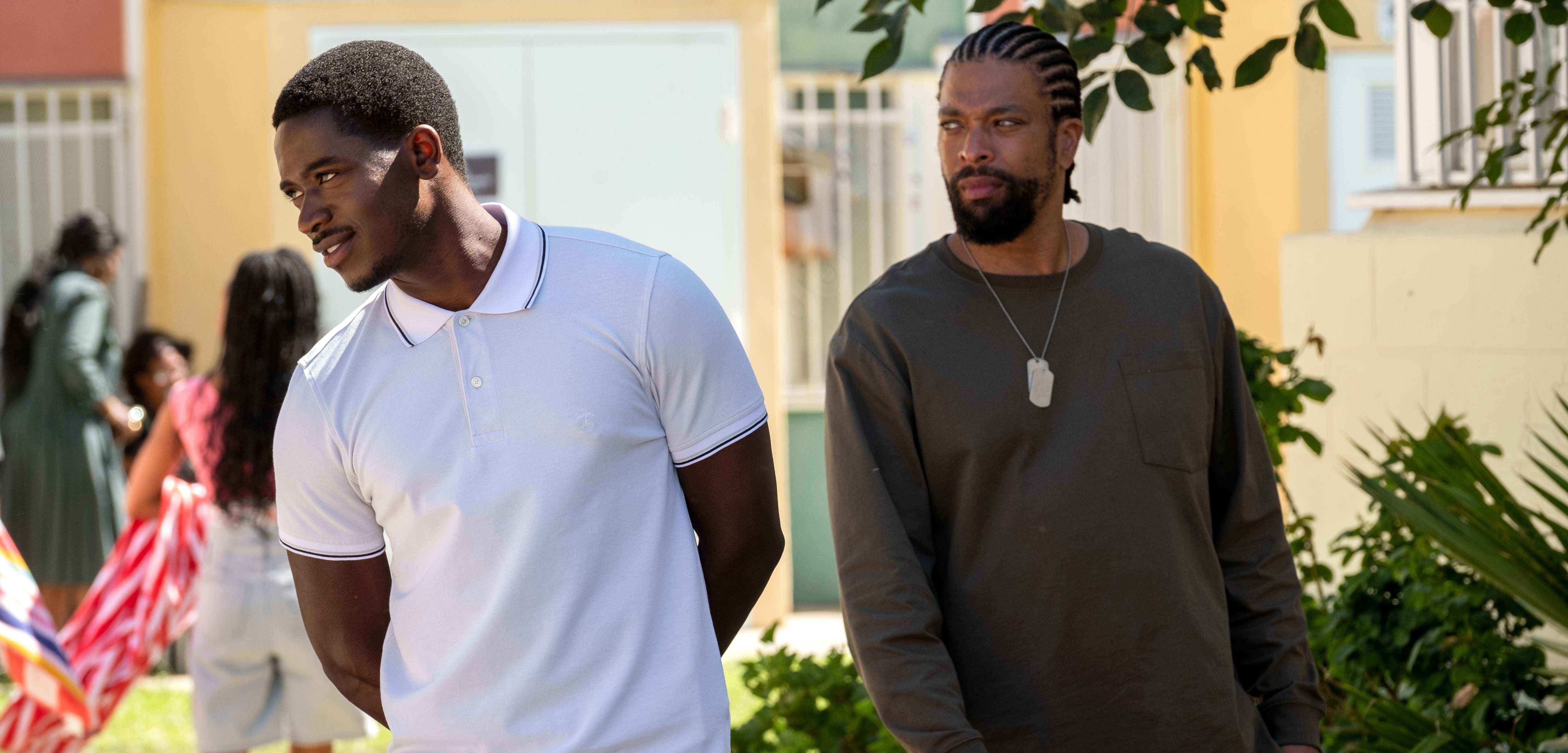 After witnessing Rob's death, Peaches starts to question himself about remaining a part of The Family. He must have started to think that Franklin would kill him too if he commits an unintentional mistake. His fear leads him to Kane Hamilton, with whom he strikes a deal to rob Franklin. Peaches steals the money Franklin has stored in a secret spot. Since he takes a leave of absence the same day the money gets stolen due to a supposed illness, Louie doubts Peaches' involvement in the same. He ends up fleeing from the country to an unknown destination. In the seventh episode of the fifth season, Franklin listens to rumors that state Peaches ended up in Thailand or Burma.
However, Peaches has been living at the tip of Franklin's nose. In the series finale, Franklin sends several men to find his partner Veronique Turner, who disappears from his life after nearly cleaning out his bank account. One of the men, while searching for Veronique, finds the location of Peaches. Franklin, who is in desperate need of money, arrives at the place thinking Peaches will have a part of the $5 million the latter stole from him. Franklin asks his former bodyguard for the same and offers to not hurt him if the latter gives the money without causing any issues, only for Peaches to fire his gun at the kingpin.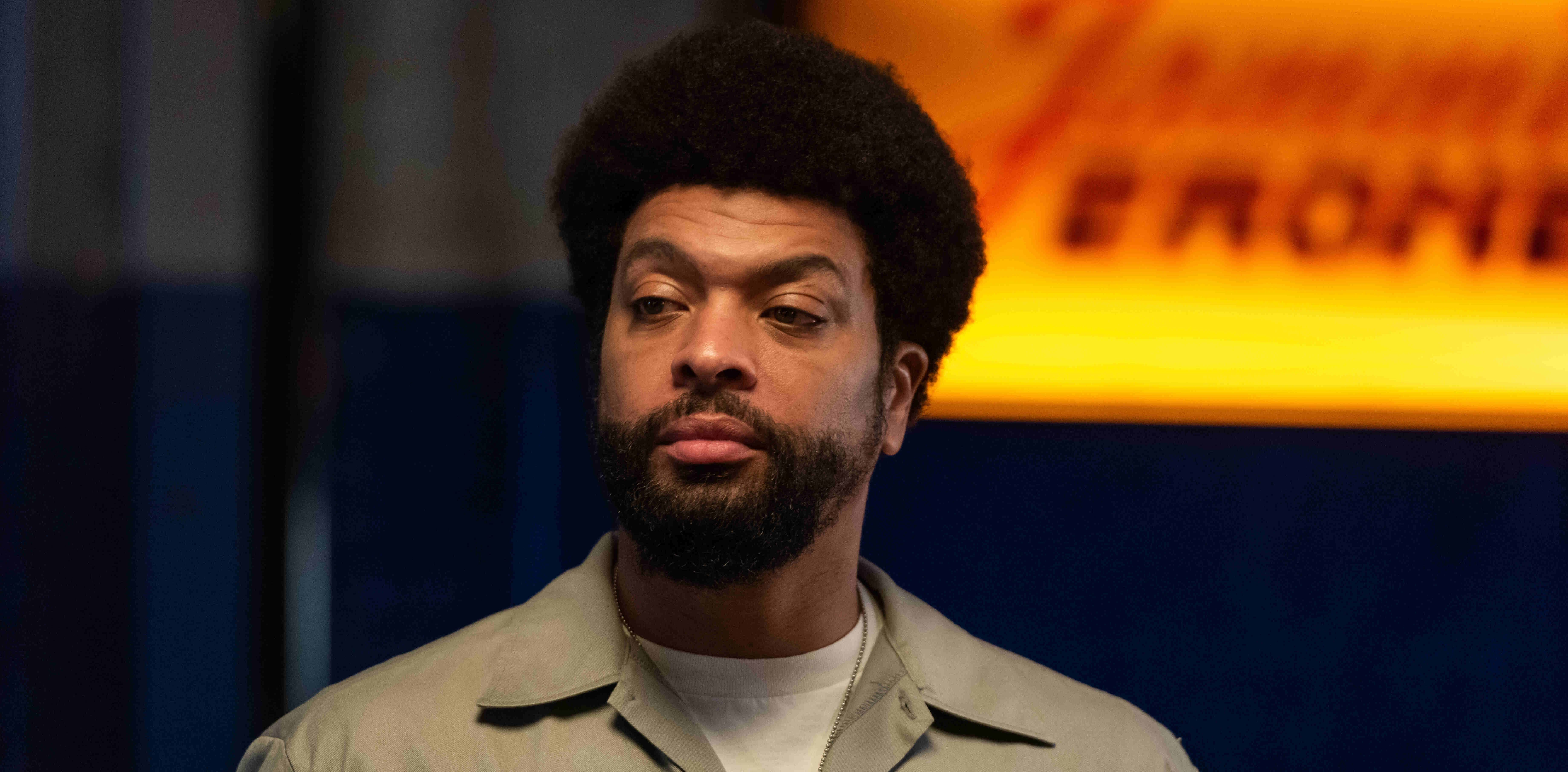 Infuriated, Franklin kills Peaches and opens his safe, only to find just $12,000 remaining in the same. Peaches' return and the conclusion of his storyline were always part of the plans of co-creator and showrunner Dave Andron. "It [Peaches' storyline] always felt like a story point that we wanted to find a way to come back to because it happened so suddenly and was so jarring to Franklin. There were so many questions around it and so when we started to think about how and when could that come back into Franklin's life. It felt like to come back towards the very, very end of the finale would be a) so unexpected and b) there's a real kind of hope to it," Andron told The Hollywood Reporter about Peaches' storyline.
Although Peaches die in the series finale, the character's storyline is an integral part of the episode which focuses on Franklin's downfall. "After you've watched this brutal 45 minutes of Franklin, there is this moment of hope, where it's like yeah Peaches took 5 million from him and it hasn't been that long and he's living in this "not very nice" house and there could be two or three million dollars and is Franklin going to get saved at the end? Is he going to get bailed out? Is that going to come back to actually help him? Obviously, it doesn't, but it just felt like the most interesting way to bring Peaches back," Andron added.
Read More: What Happened to Lucia Villanueva? Did Emily Rios Leave Snowfall?