HBO's 'Perry Mason' follows the story of the titular private detective-turned-lawyer. The show's first season serves as the character's origin story, giving the audience a proper channel of the transformation that leads Mason to the courtroom, defending innocent people and finding the truth behind the seemingly complicated crimes. In the second season, we see him more settled in his role as a lawyer, though it takes some time for him to take another high-profile criminal case that will add another feather to his cap.
The second season opens with a new case for Mason, which means some key characters from the first season don't appear this time. Tatiana Maslany's Sister Alice happens to be one of them. If you are wondering what happened to Sister Alice and if she will return to 'Perry Mason,' then here's what you need to know.
What Happened to Sister Alice?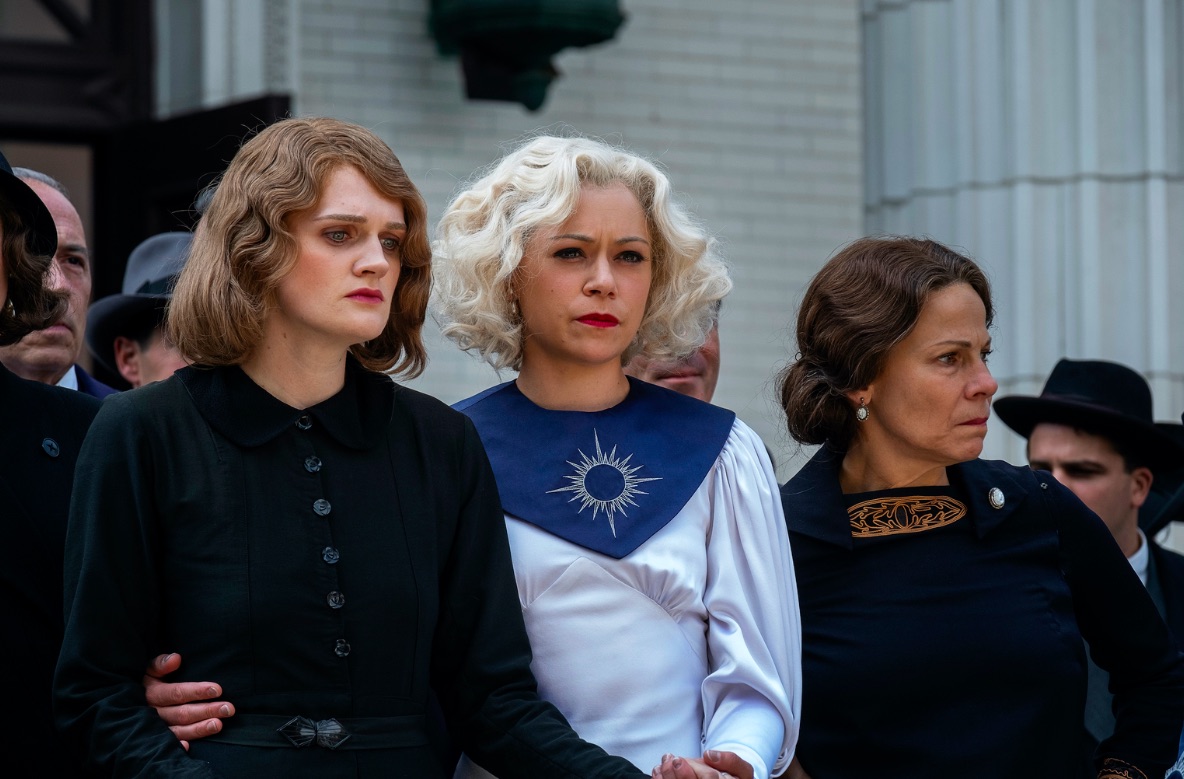 Sister Alice was introduced in 'Perry Mason' as a preacher for the Radiant Assembly of God. The evangelical figure had a larger-than-life persona, making her one of the most intriguing characters in the show. Throughout the season, it was difficult to pin down her motivations, and at times, it was suspected that she might be one of the culprits in the murder of Charlie Dodson. By the end, however, we discover that she has been caged in the world that her mother, Birdy, created for her.
Sister Alice was a good person who genuinely wanted to help Emily Dodson, who was grieving the loss of her son while also trying to prove her innocence to the world that she had nothing to do with his death. In the end, Perry Mason gets Emily out of prison, and Sister Alice also finds her freedom. With the corruption of the church exposed, Birdy knows that they need a miracle to get people's faith back. So, she comes up with a plan to "resurrect" Charlie Dodson.
According to the plan, Charlie's coffin is emptied, and a different baby is presented as Charlie, claiming that Sister Alice has done the impossible. Birdy uses this to create a different church, The Holy Church of the Reborn Babe. Alice, however, is completely disillusioned by all of it and decides not to be a part of her mother's lies anymore. She runs away and is later tracked down by Paul Drake. Mason finds her working in a diner in Carmel, California. She has been stripped of her grandiose appearance and lives as a normal person. She still holds on to her faith and attends church, but all that she believed or was made to believe by her mother and the people who followed her is gone now.
Did Tatiana Maslany Leave Perry Mason?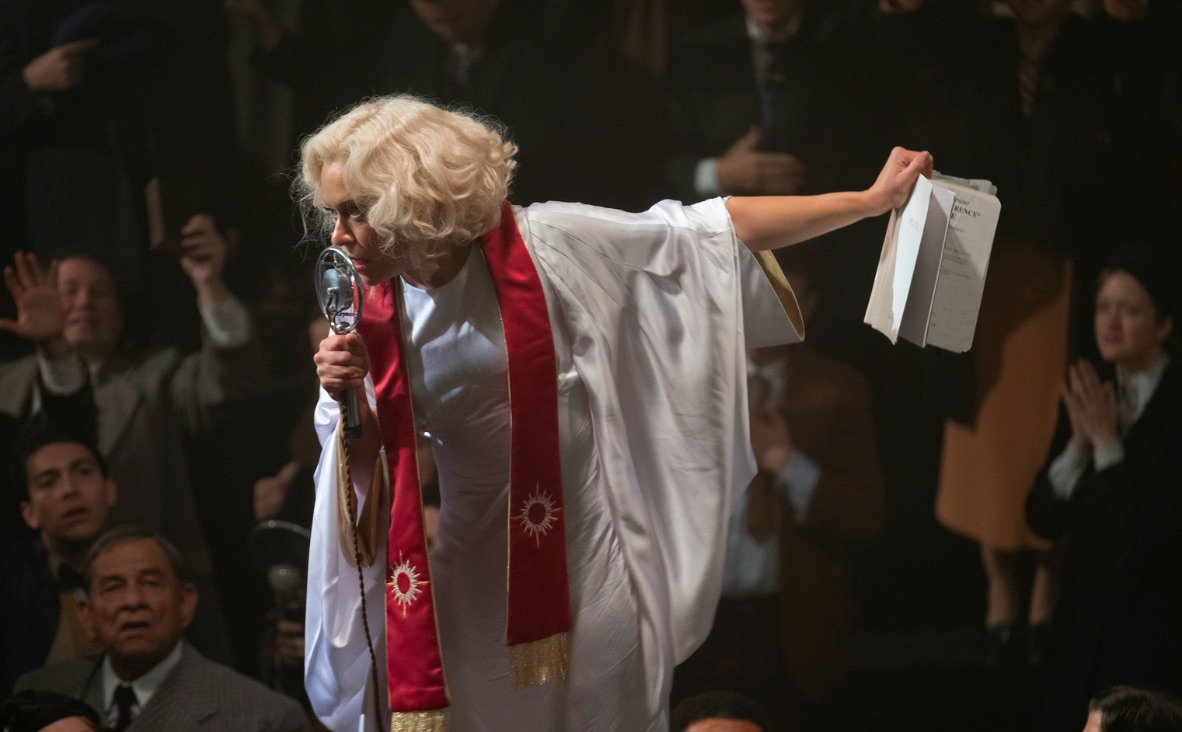 With the conclusion of the Charlie Dodson case, the arc of several characters, including Sister Alice, ends. According to TVLine, HBO confirmed that her "arc came to an end as planned in Season 1 finale". This confirms that Tatiana Maslany will not return to the show's second season. Considering that her story was tied up properly and she received a fitting conclusion, it makes sense that the show's writers wouldn't want to revisit her character unless something compelling and refreshing comes along.
Following the Season 1 finale of 'Perry Mason,' Maslany has established herself as the titular fourth-wall-breaking superhero in 'She-Hulk: Attorney at Law.' She is also set to star in a sci-fi thriller film, 'Green Bank.' The 'Orphan Black' star believes there is still scope for her character in 'Perry Mason.' While talking to Collider, she expressed her thoughts about the future of Sister Alice and said that this is just the beginning of her new life. "I think she's finally working to emancipate herself from all of the things that have defined her and controlled her up until this point… she sort of becomes distilled in a way. She's, in a way, starting again," the Emmy-winning actress said.
In the context of 'Perry Mason,' however, this new beginning doesn't fit in unless there is something criminal involved, and from the looks of it, Sister Alice has had enough of murder and mayhem and would prefer to stay away from it for the rest of her life. Considering this, while there's still room for her return, Sister Alice will probably not feature in the show's upcoming seasons.
Read More: Is Perry Mason Based on a True Story?