Netflix's 'The Upshaws' follows the story of a working-class family and their good and bad times. It stars Mike Epps and Kim Fields as Bennie and Regina Upshaw, who go through many ups and downs in their marriage while raising their three kids. In every season, their relationship is tested when they have to confront the problems between them and resolve these issues because they still love each other. One of the things that has been a matter of conflict between them is Tasha and her son with Bennie.
Their affair happened a long time ago, but when Kelvin was born, Bennie had to take responsibility for his child, which meant that Regina had to be open to having Kelvin and Tasha in their lives. Tasha has been a constant presence in the show for the first three seasons. However, she is nowhere to be seen in the fourth season. What happened to her? Let's find out. SPOILERS AHEAD
What Happened to Tasha in The Upshaws?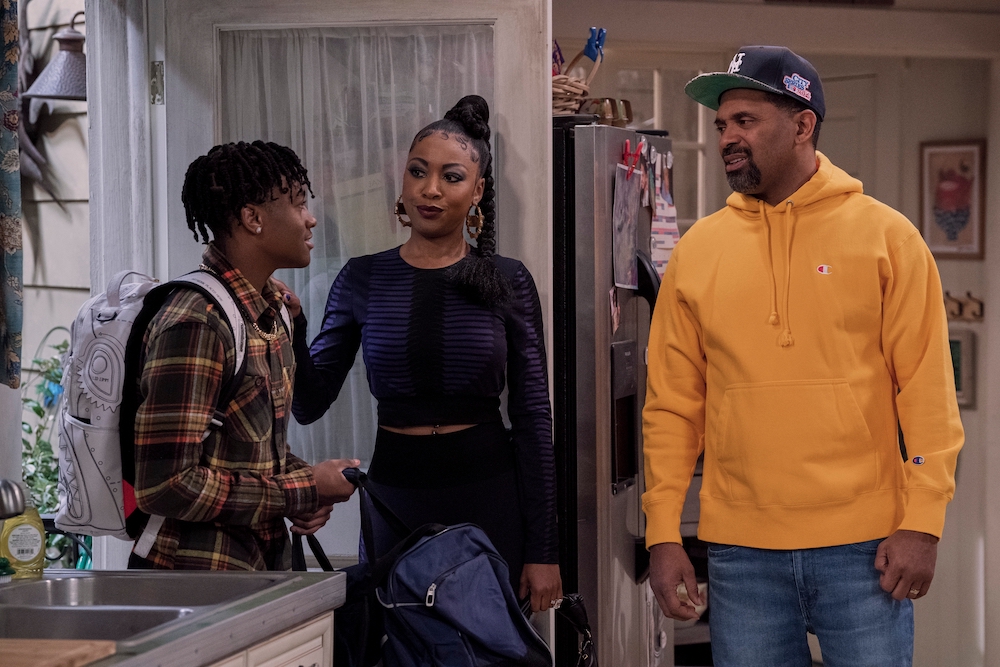 Tasha and Bennie got involved when he thought he and Regina were on a break. This brief fling led to Regina getting pregnant and giving birth to Kelvin. By then, Bennie was back with Regina, and they had Savannah around the same time Kelvin was born. When Regina found out about Tasha, it led to problems between her and Bennie, but they figured things out, and Regina agreed to let Kelvin and Tasha be a part of their lives. Still, whenever Bennie does something huge for Tasha, it inflames Regina.
For Tasha, however, the relationship with Bennie is only connected by Kelvin. They don't give too much thought to their affair, and the only reason Bennie meets Tasha is because of their son. In the third season, Tasha reveals she is in a relationship with Noah. Things have been going great between them, and they plan to get married. She also reveals that she wants Kelvin to live with them, and this disconcerts Bennie because he doesn't want Kelvin to bond with Noah as his new father.
After much back and forth, Bennie and Tasha ask Kelvin what he wants, and he reveals that he wants to live with his father. In the finale of Part 3, Tasha leaves Kelvin at Bennie's place. In the fourth season, the focus shifts to Regina's mental health and how her family survives in her absence. The plot also focuses on the sudden turn of events in Lucretia's life which also mean a huge change for the Upshaws. All this leaves no place to explore Tasha'a story, which is why perhaps she doesn't appear in Part 4.
We get an update about her from Noah, who appears in one episode featuring Kelvin's basketball match. Because Kelvin is spending all of his time at Bennie's, it doesn't leave any window for Tasha to come to the Upshaw household. Perhaps, the writers found it better to leave her on the sidelines rather than force her into the story when it made no sense for her to be around.
Did Gabrielle Denis Leave the Show?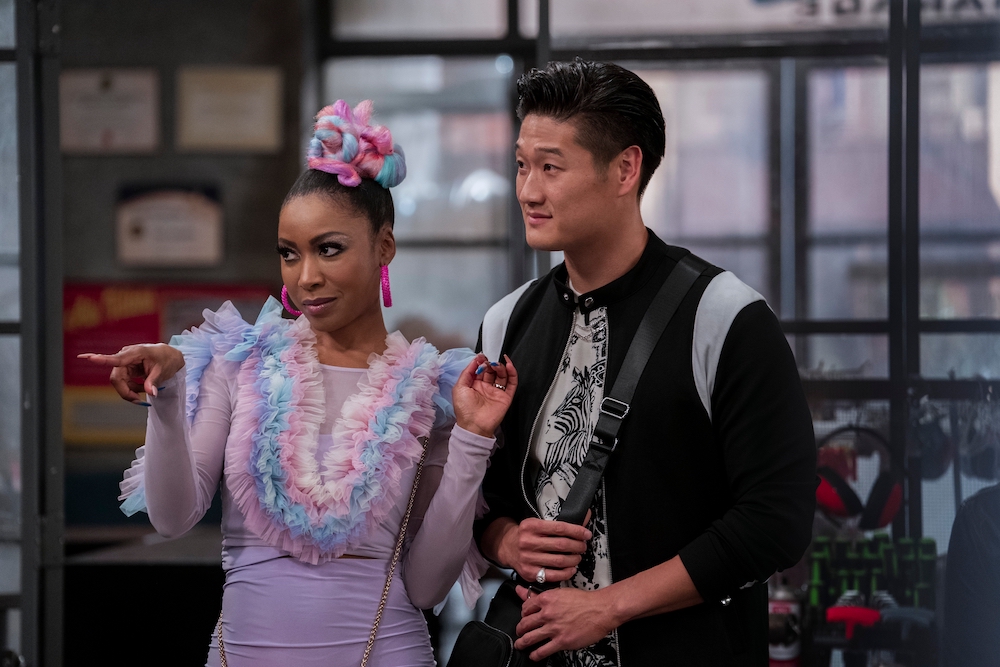 While Tasha doesn't appear in Part 4 of 'The Upshaws,' it doesn't mean that we have seen the last of her. There have been no official announcements of actress Gabrielle Denis, known for her roles in 'The Black Lady Sketch Show,' 'Luke Cage' and 'Insecure,' leaving 'The Upshaws.' No reason was stated for why she wasn't in the fourth season. The most common cause in such situations is scheduling conflicts. Denis is a busy bee and was last seen in Apple TV+'s 'The Big Door Prize.' It could be that her other engagements didn't allow her the time to be there for 'The Upshaws' Part 4.
As mentioned above, it could also have been a creative decision to leave Tasha out of the show for this season due to the lack of significant change in her story. Considering all this, we believe Denis hasn't left the show and might appear in future installments to show us what happens to Tasha.
Read More: Why Does Wanda Sykes' Lucretia Use a Cane in The Upshaws?