One of the most prominent storylines of Paramount+'s Western series '1923' revolves around Teonna Rainwater, a young Native American girl who gets tortured and sexually abused in a Catholic boarding school. Under the supervision of Sister Mary, Teonna and several other fellow Native American women get forced to forsake their culture and language to embrace Catholicism. Teonna not only puts her life on the line to prevent such a conversation but also kills Sister Mary in retaliation. As Teonna escapes from the boarding school to return to her tribe, the viewers must be wondering what Native American tribe she belongs to. Well, let us provide the answer! SPOILERS AHEAD.
What is Teonna's Native American Tribe?
Teonna Rainwater belongs to the Crow Tribe of Montana, also known as Apsáalooke, which means "children of the large-beaked bird." During the ancient period, the Crow tribe lived in the Yellowstone River valley, which extends from Wyoming to the Missouri River, covering regions of Montana and North Dakota. In the second half of the 19th century, Crow Indian Reservation was established in Montana as the home of the tribe. The Reservation covers parts of Big Horn, Yellowstone, and Treasure counties. The Crow is currently a federally recognized tribe with around 12,000 enrolled members.
The history and struggles of the Crow community have been an integral part of Taylor Sheridan's 'Yellowstone' universe. Sheridan collaborated with Crow Nation tribal chairman AJ Not Afraid while conceiving the parent series 'Yellowstone' to portray the hardships faced by the Native American tribe, which is further developed in '1923' through Teonna's storyline. Since Aminah Nieves belongs to a Native American community, the actress was able to relate to her character Teonna's struggles as a Crow. "Teonna in general is an extension of myself and my family. So being able to dip into that, and to honor my ancestors, who have been through so much adversity and continue to go through adversity, is very important to me," Nieves told Collider.
What Language Does Teonna Speak?
Teonna Rainwater speaks Crow, a Missouri Valley Siouan language spoken by the Crow community. Aminah Nieves and Leenah Robinson, who plays Teonna's cousin Baapuxti, know the Crow language. "Crow is a beautiful language, and having a native language be highlighted is so important," Nieves told Taste of Country to emphasize the significance of the language in the show's narrative. In reality, as the series depicts, Native Americans were not allowed to speak their respective tribal languages in Catholic boarding schools.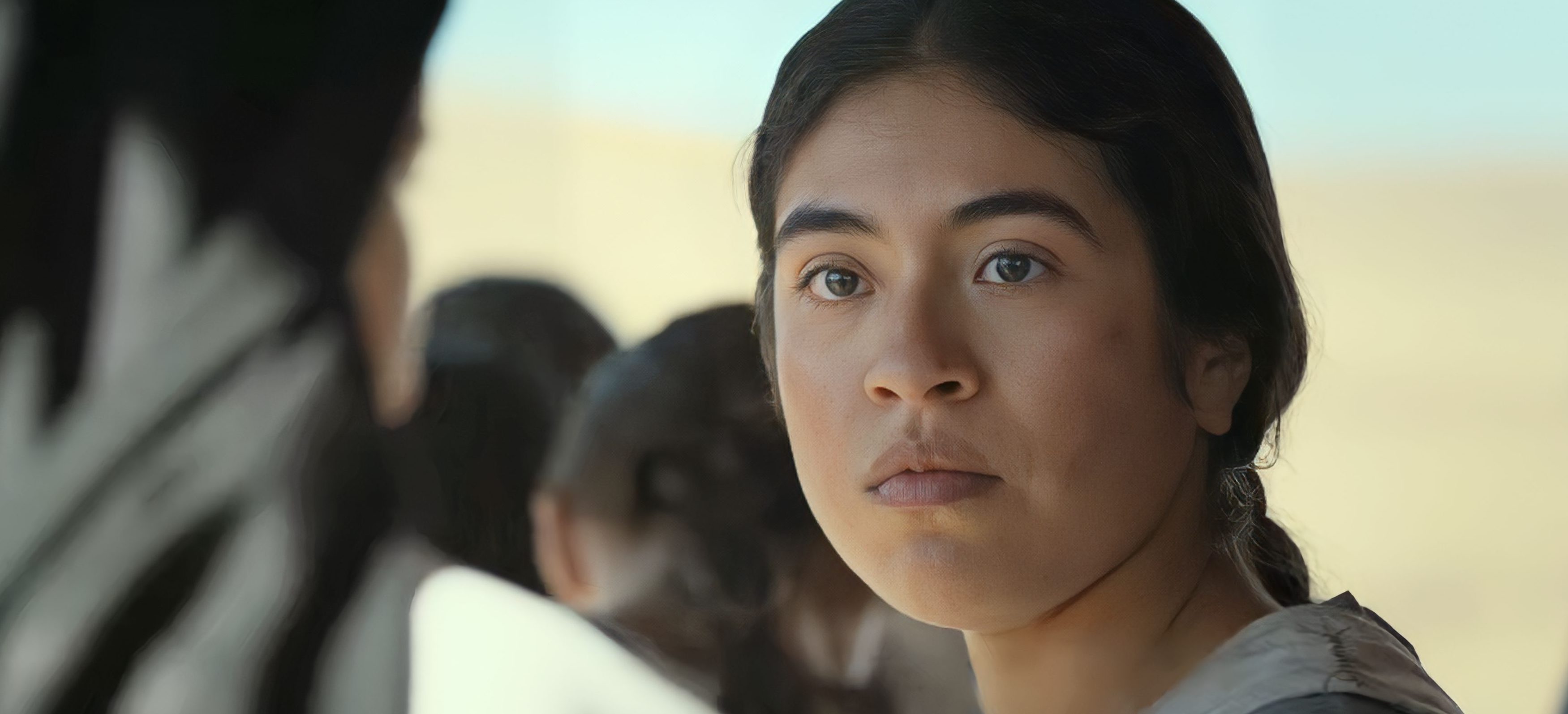 Teonna speaks the Crow language as a way of resistance against her gradual conversion into a Catholic. By speaking the language, Teonna makes it clear that she will not get completely uprooted from her Crow community. In reality, Catholic boarding schools did operate in the state of Montana and students of the past century might have dealt with such restrictions or prohibitions on speaking the Native American language. At present time, around four thousand individuals speak the Crow language.
Read More: What is Banner Creighton's Accent in 1923? Where is He From?