Netflix's 'The Lincoln Lawyer' follows Mickey Haller as he drives around LA handling one case after another, doing his best for his clients and preventing them from going to prison. Based on the book series of the same name by Michael Connelly, the show gives us an insight into the hectic job of a defense attorney and what it takes to win a case even when all the odds are stacked against them. Haller becomes "the hottest defense attorney" after saving a client who would have easily been proven guilty had someone else handled the case.
Apart from this, Haller juggles many other cases, some of which he resolves on the spot. For the ones that need his attention more, he carries the case files in his car and solves them on the go. His habit of working out of his Lincoln car gets him the tag of "the Lincoln Lawyer." If you are wondering how many and which model of Lincolns Mickey Haller has, here's what you need to know about it.
What Models of Lincoln Does Mickey Haller Have?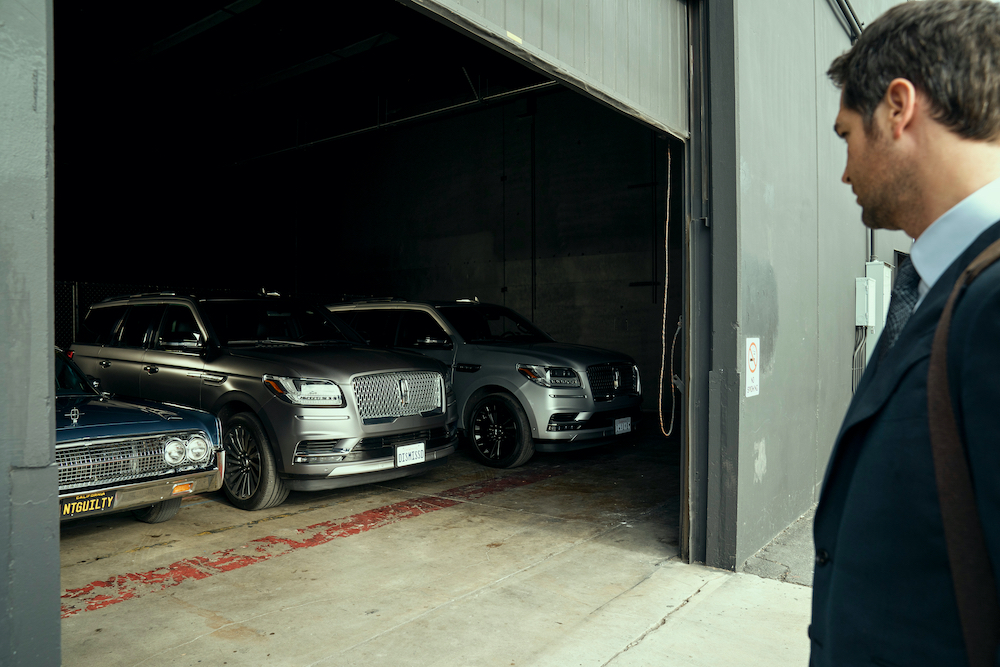 In the Netflix series, Mickey Haller has three Lincolns. One of them is the 1963 Lincoln Continental convertible which Haller is often seen driving with the top down. It is an iconic piece that gets Haller a lot of attention, and it's the car that suits his personality the best. Perhaps that's why it's why Haller's preferred car. However, it's not the one he uses when driven around the city by Izzy.
Haller turned his car into his office so that he could work on the go. He doesn't want to waste all the time he has to spend traveling from one place to another. However, he cannot drive and work at the same time, so he employs Izzy Briggs, whom he once saved from going to prison. For this purpose, he turns towards his other two cars— the 2022 Lincoln Aviator and the 2022 Navigator.
These spacious cars provide Haller the comfort to work and use his valuable time to get the job done. Haller owns the moniker of "the Lincoln Lawyer" by not buying any other brand of car. He also personalizes his cars with custom plates, which read "NTGUILTY," "DISMISSED," and "IWALKEM." It works as a statement woven around his reputation as someone who almost always gets his clients to walk free or receive the best plea deal they can get.
The idea of having Mickey Haller use Lincoln cars came to author Michael Connelly after talking with another lawyer who used to have the same setup. He worked out of a Toyota because it was the most efficient way to do so while handling multiple cases simultaneously. Connelly didn't want to call it "the Toyota Lawyer" as it didn't sound so good. After giving it a lot of thought, he found that Lincoln worked best in this scenario, especially with the alliteration it provided. Thus Mickey Haller became the Lincoln Lawyer.