When Elizabeth chooses Lucas in Hallmark's 'When Calls the Heart,' Nathan is heartbroken over her rejection. Nevertheless, he finds an unexpected friend in Faith, who is devastated after Carson leaves Hope Valley for his fellowship, and their relationship ends painfully. However, with the arrival of Mei Sou in town, Nathan gets attracted to her, leading Faith to realize she has feelings for him. Eventually, even though he seems to reciprocate to some level, the constant push-and-pull between them seems to get the better of their affection for one another. So, let's discuss the prospects of them becoming a couple, shall we? SPOILERS AHEAD.
Do Faith and Nathan End Up Together?
At first, Nathan and Faith are good friends, but their equation gets complicated with Mei Sou's arrival in season 9. As he and the latter grow close, Faith initially feels a bit strange but later encourages Mei Sou to pursue her feelings for him. Yet, she doesn't realize till then that she is attracted to Nathan, which Molly and Florence quickly decipher. Eventually, Faith does confess to Molly that she likes Nathan, but she refuses to act upon her feelings because he is her patient. On the other hand, even Nathan gets torn between the two women, unsure where his heart really lies.
As season 10 commences, it is indicated that some time has passed since the previous season. In a surprising turn of events, Mei Sou and Nathan decide to remain just friends, with the former ending any possibility of a romance between them. Meanwhile, he and Faith seem to have a lot of awkwardness between them, and it is implied that something happened between them, yet she curbed it from developing further. Regardless, their romantic tension is palpable, and she evidently cares for him, but she keeps pushing away any effort Nathan makes to approach her.
Given the newly formed terror of the bandits among the masses, Nathan is appointed Faith's chaperone on her patient visits to other towns, and though she is hesitant at first, the two end up sharing some lighthearted and sweet moments. Their traveling together frequently might just be what is needed for them to dissolve their differences, and the viewers can expect them to go through more such bonding experiences in the coming storyline. In fact, Andrea Brooks, who plays Faith, shared in an interview with TV Fanatic that her character and Nathan shall have many such interactions ahead.
"Well, you're right; we do end off in a really interesting place. Okay, what can I say about this? I can absolutely tease that Faith and Nathan do share a number of scenes in the upcoming season. And that's super exciting for me… I adore Kevin McGarry (who essays Nathan). He's just such a fabulous actor. He's so talented; I love working with him. But I also love that there are some natural reasons why our characters would end up sharing scenes, obviously with our professional lives and what we do. And, there's some interesting intersection coming your way when it comes to professional life."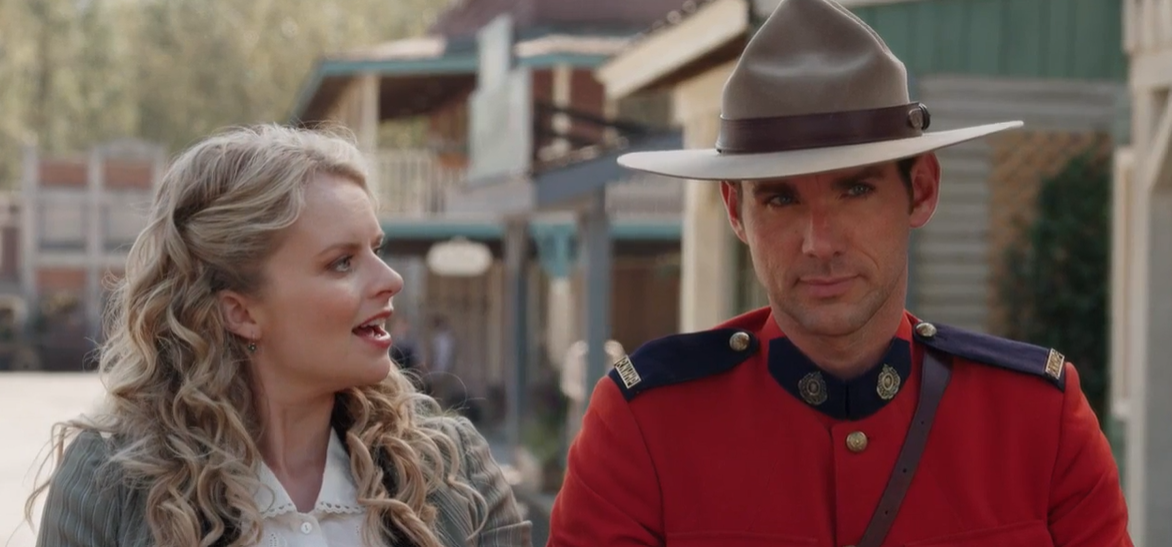 As Andrea pointed out, Faith and Nathan's professions as a Doctor and Police Constable require them to interact and work together frequently. On top of it, the arrival of new faces in Hope Valley could likely spice things up between the pair. Although, despite their chemistry being so evident, their stubbornness and hesitation to open up may cause trouble for them to share their feelings or even acknowledge that they do like each other. Nevertheless, Mei Sou stepping away and that something undefined did happen between Nathan and Faith between seasons 9 and 10 may push them closer.
While it is yet to be seen if Faith and Nathan do confirm their relationship and accept their love for each other, they shall be seen working together a lot, as Andrea hinted. On top of it, one simply cannot deny that they both connected on their shared feeling of having been left dejected in love, so they just may end up being each other's solace. However, it eventually all depends on whether Faith and Nathan let go of their awkwardness and give their relationship a proper chance to grow.
Read More: Is Lori Loughlin's Abigail Returning to When Calls the Heart?