Season 10 episode 5 of Hallmark's 'When Calls the Heart' is titled 'Life is But a Dream' and sees Hope Valley residents ponder their dreams and aspirations and what stops them from pursuing them. As Rosemary and Lee deal with the woes of new parenthood, their friends try to pitch in and help them adjust better. Meanwhile, an assignment from Elizabeth and her students enables Henry to explore a new side of himself that pleasantly surprises him and everyone. In the meantime, she and Lucas face another pivotal decision to make in their relationship, which puts her in a dilemma.
On the other side of town, Nathan and Joseph take their daughters on a camping trip to bond with them. When a new business opportunity presents itself to Fiona, Mei Sou struggles to accept her roots. Not just that, Madeline's desperation to buy land in Hope Valley grows and drastically affects her decision to stay in town. With so many pivotal changes happening in the lives of Elizabeth and her friends, you definitely might be curious how they all end up as 'When Calls the Heart' season 10 episode 5 concludes. Worry not, because we come bearing answers! SPOILERS AHEAD.
When Calls the Heart Season 10 Episode 5 Recap
With the arrival of their baby daughter, Rosemary and Lee are ecstatic about being new parents, yet gradually the sleepless nights start taking a toll on them. While they do not wish to hassle their friends by asking for assistance, they are overwhelmed when Elizabeth and the ladies try to help by bringing food. On the other hand, Bill starts getting along well with Madeline but still refuses to tell her about the piece of land he wishes to sell. As a part of his voluntary community service, Henry starts building rides for the schoolkids, giving him immense joy and, surprisingly, a sense of humor.
Seeing Henry's progress, Elizabeth enlists him to help her students with their outdoor assignment by building boxes for their plants. Though nervous at first, he happily complies and, to his own amazement, ends up having an excellent time bonding with the kids. Not just that, Henry brings out his soft side and even helps reassure one of Elizabeth's young students about feeling alone, making him realize that life can still be hopeful despite one's painful past. In the meantime, Nathan plans to go on a camping trip with Allie when Angela decides to tag along.
Although Angela's parents are initially skeptical about sending her, they eventually allow her to accompany the Grants. Furthermore, Minnie even convinces Joseph to take some time off from his hectic schedule, prompting him to ask Nathan if he can accompany him and the girls on the trip. Hence, both fathers and their daughters set off into the woods for two days, which is highly fruitful for them. Not only do Nathan and Joseph connect better with their teenage children, but they also feel refreshed and refocused. Moreover, they learn about their daughters' secret talents of poetry and singing.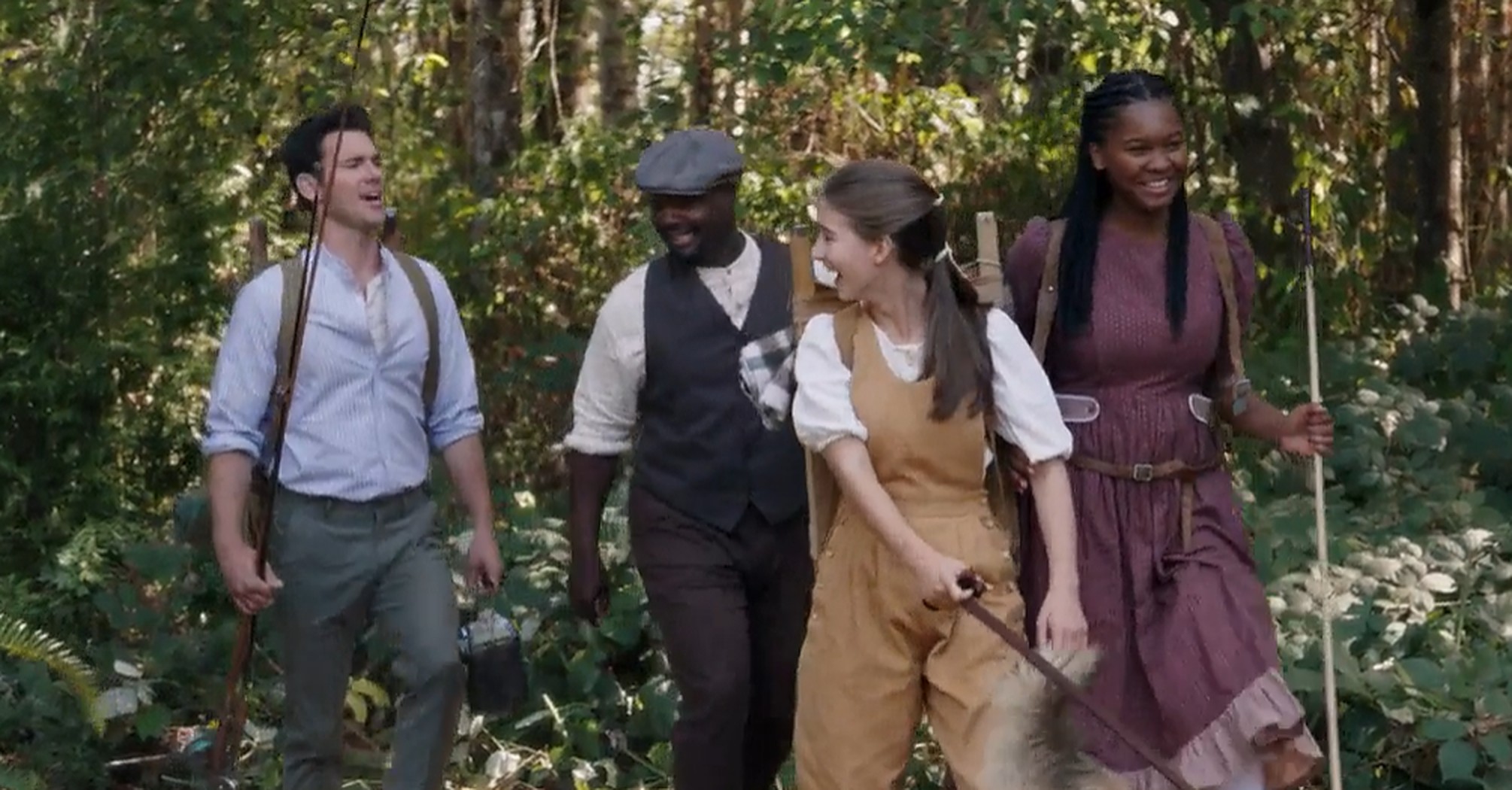 Back in town, Mei Sou shares her late grandma's traditional clay mask recipe with Fiona and Faith, and it accidentally becomes a rage among the new tourists. As Fiona plans to use it as a business opportunity, Mei Sou is skeptical about revealing that the recipe is her grandmother's publicly. She shares that due to her Western upbringing, she feels disconnected from her Chinese roots, and experimenting with her grandma's traditional recipes is the only thing that helps her feel grounded.
Consequently, Fiona encourages Mei Sou to accept her identity and never feel ashamed of who she is, prompting her to finally go public about her grandmother's clay mask recipe and even participate in marketing it. Seeing Rosemary and Lee struggling, Elizabeth intervenes and forcefully sends them to catch up on their sleep while she looks after the baby and tidies up their home. On top of it, she and Lucas host the new parents for dinner, making them feel more comfortable and supported. During a babysitting session, little Jack asks Rosemary about her mother, but it seems to be a sensitive topic for her.
When Calls the Heart Season 10 Episode 5 Ending: Does Elizabeth Agree to Move With Lucas?
At the beginning of the episode, Lucas tells Mike and Bill that he plans to build a luxurious house for Elizabeth and Jack as a wedding gift on the other side of town. However, both men advise him to first talk to her before making any decisions, as she could end up disliking the idea. Later, when little Jack gives Lucas a drawing of a purple castle, he sees it as an opportunity to discuss the idea of a new home with Elizabeth. When the couple is encouraged to go on a date by Lee and Rosemary, they dress up in all their finery and share some heartfelt moments.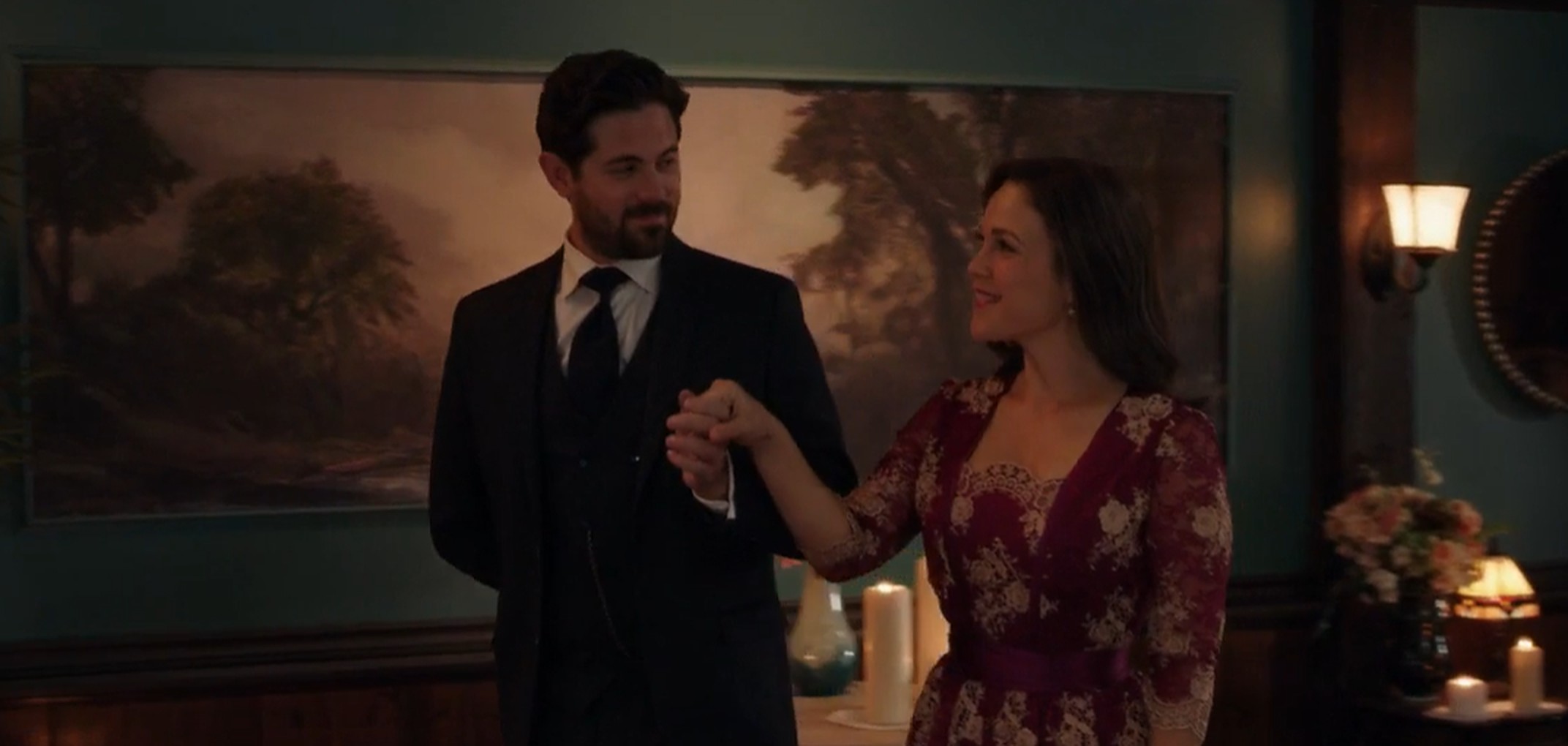 Yet, when Lucas shares his vision of a magnificent home on a hill to live in after marriage with Elizabeth, she seems taken aback by his grand plans. Nevertheless, she nods along with him for the time being, not wanting to spoil his happiness. But the decision to move to a new home after marriage keeps bothering Elizabeth, and following the dinner with the Coulters, she makes up her mind. Thus, she summons her courage and shares her hesitation with Lucas, turning down his offer for a new house on the outskirts of town.
Elizabeth explains to Lucas that she doesn't wish to leave behind the home she has so lovingly built, as well as the Hope Valley community she is such an intrinsic part of. Emphasizing the sense of belonging they find where they already are, she tells him that moving away from it would make them feel alienated. Though Elizabeth appreciates his grand vision, she requests Lucas remain in Hope Valley in her old home after marriage, which he happily relents, stating that her happiness is his priority. Later, when she shares everything with Rosemary, both friends share an emotional moment at the thought of being away from one another.
Do Madeline and Jamie Leave Hope Valley?
Madeline has been eager to settle in Hope Valley with Jamie for a while and is looking for suitable land to buy. Nonetheless, she has a strange and specific requirement — it must overlook the hills and have a stream flowing through it. Interestingly, the piece of land Bill has been trying to sell for so many years has all these features, yet he decides against telling Madeline about it. He shares with Nathan that he still does not trust her intentions, which isn't entirely wrong, as she secretly has ulterior motives for moving to Hope Valley.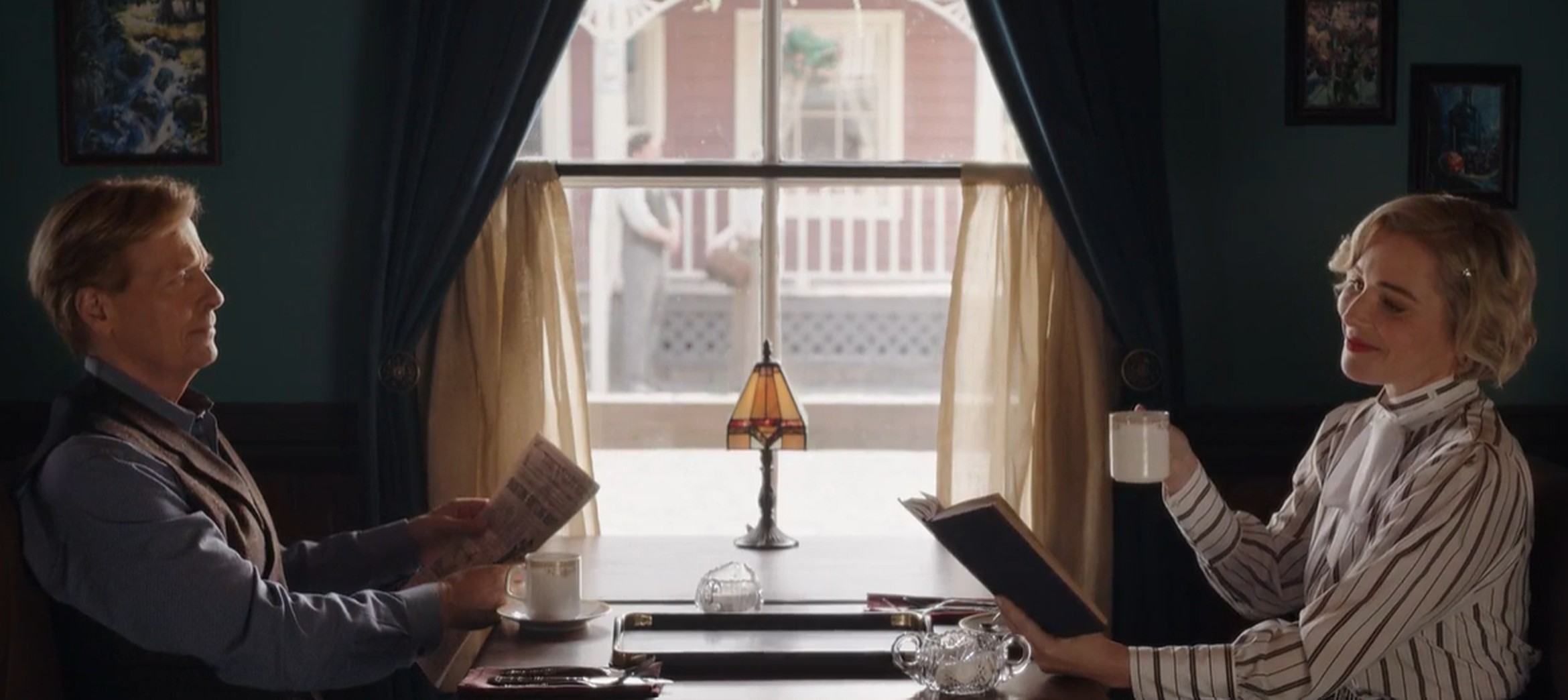 Still, Bill also seems to be developing a soft corner for Madeline and Jamie, so he suggests she buy land without the stream. Regardless, she insists that the stream be part of the property, as it apparently shall help revive a core memory of her late husband. In the meantime, Madeline is forced by her mystery accomplice to hurry up in acquiring the land, so she fakes an emergency in front of Mike and Bill. She states that her late husband's lawyers have urgently pressured her to invest.
Since there is a lack of time and Madeline still hasn't found any land, she must leave Hope Valley with her son and return to Philadelphia. Seeing them all packed up to go, Bill finally gives in and tells her about his piece of land and how it fits all her requirements. To stop the St. Johns from leaving town, he offers to immediately sell Madeline his land, to which she happily agrees and thanks him. That said, it is yet to be seen what her true motives for buying Bill's property are.
Read More: Shows Like When Calls The Heart You Must See