In 2013, Diana Nyad grabbed headlines and won many hearts for being a 64-year-old who dared to dream and was brave enough to keep trying till she accomplished her goal. Nyad is a marathon swimmer who, after retiring from the sport at the age of 30, returned to the ocean at 60 to complete the Cuba to Florida stretch that her heart was set on. Her achievement has been dramatized in Netflix's biopic 'Nyad', which gives an overview of her journey to the finishing line.
Diana Nyad's Journey and Timeline Explained
While Nyad made her first attempt ever to swim from Havana, Cuba, to Key West, Florida, at the age of 28, even before that, she always had a fascination with that particular stretch and made it her life's mission to do something very few people even attempt. This is because the open water swim across the Atlantic Ocean is a 103-mile journey which takes upto 60 hours, and according to the rules of the event Nyad participated in, the participant has to swim continuously for 2.5 days without touching the boat or any team members, and is allowed to float around and get aid, but needs to keep moving. Another reason the stretch isn't too popular for swimmers is because it has plenty of sea creatures, including sharks and jellyfish, whose sting can be pretty fatal.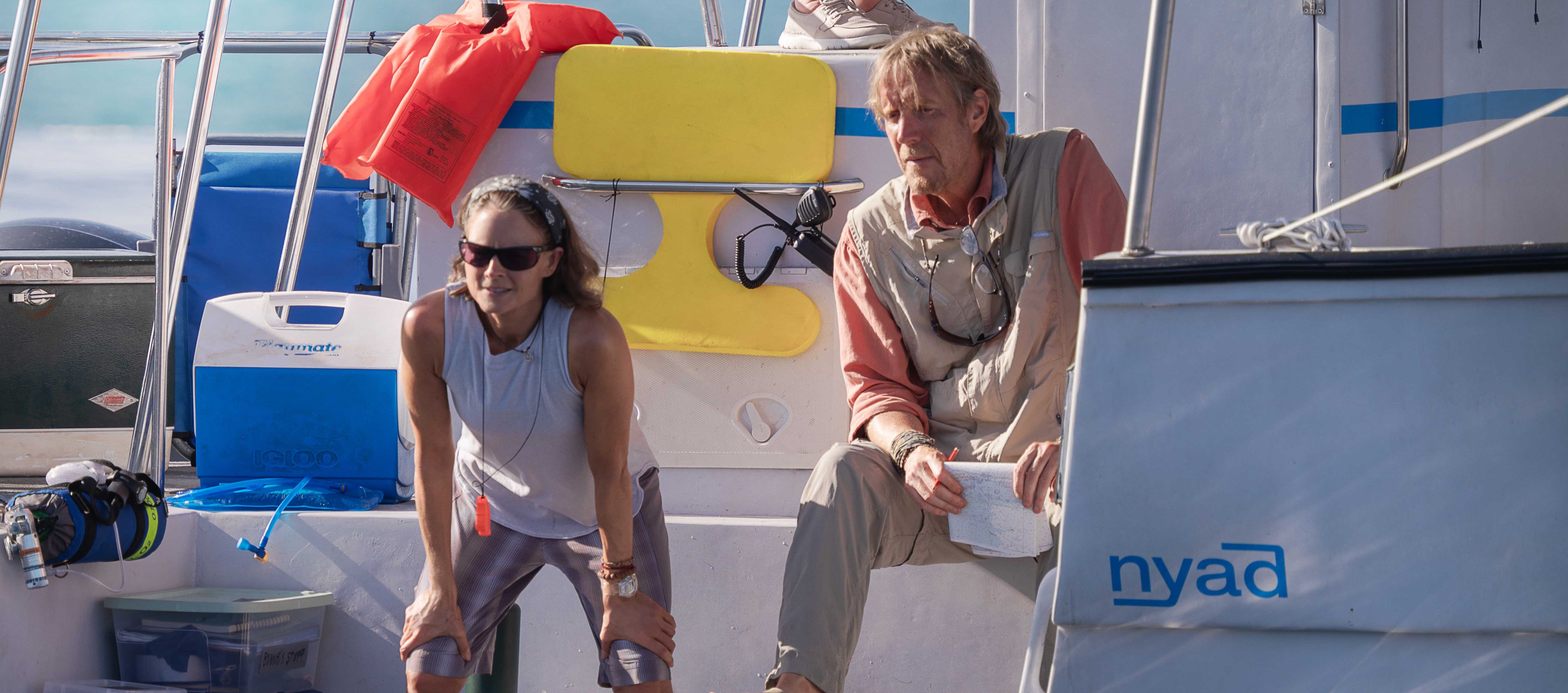 At the age of 28 in 1978, when Nyad first attempted the journey, she was using a steel shark cage and managed to cover 76 of the 103 miles of the journey, but there were some issues with the course. Due to the restrictions of swimming inside a shark cage and unfavorable weather conditions, the strong winds pushed her off-course towards Texas. After 42 hours, her journey could not be continued because she wasn't able to take a straight course. She always regretted not being able to complete it, even if two years later, before retiring, she had completed a similar 102-mile course from the Bahamas to Florida.
She retired feeling bad about not being able to finish the Cuba to Florida stretch, which continued to elude her. This is why, at the age of 60, when Nyad started training for this stretch again, she wanted to finish it and hold a record for her swim. This time, when her preparations started in 2010, only two people had completed it before her, Walter Poenisch and Susie Maroney, but both had done it with a shark cage since the threat of sharks in the Atlantic Ocean is very real. But Nyad decided that this time around, for her second attempt, she wouldn't use a shark cage, which would make her a record breaker if she successfully completed it.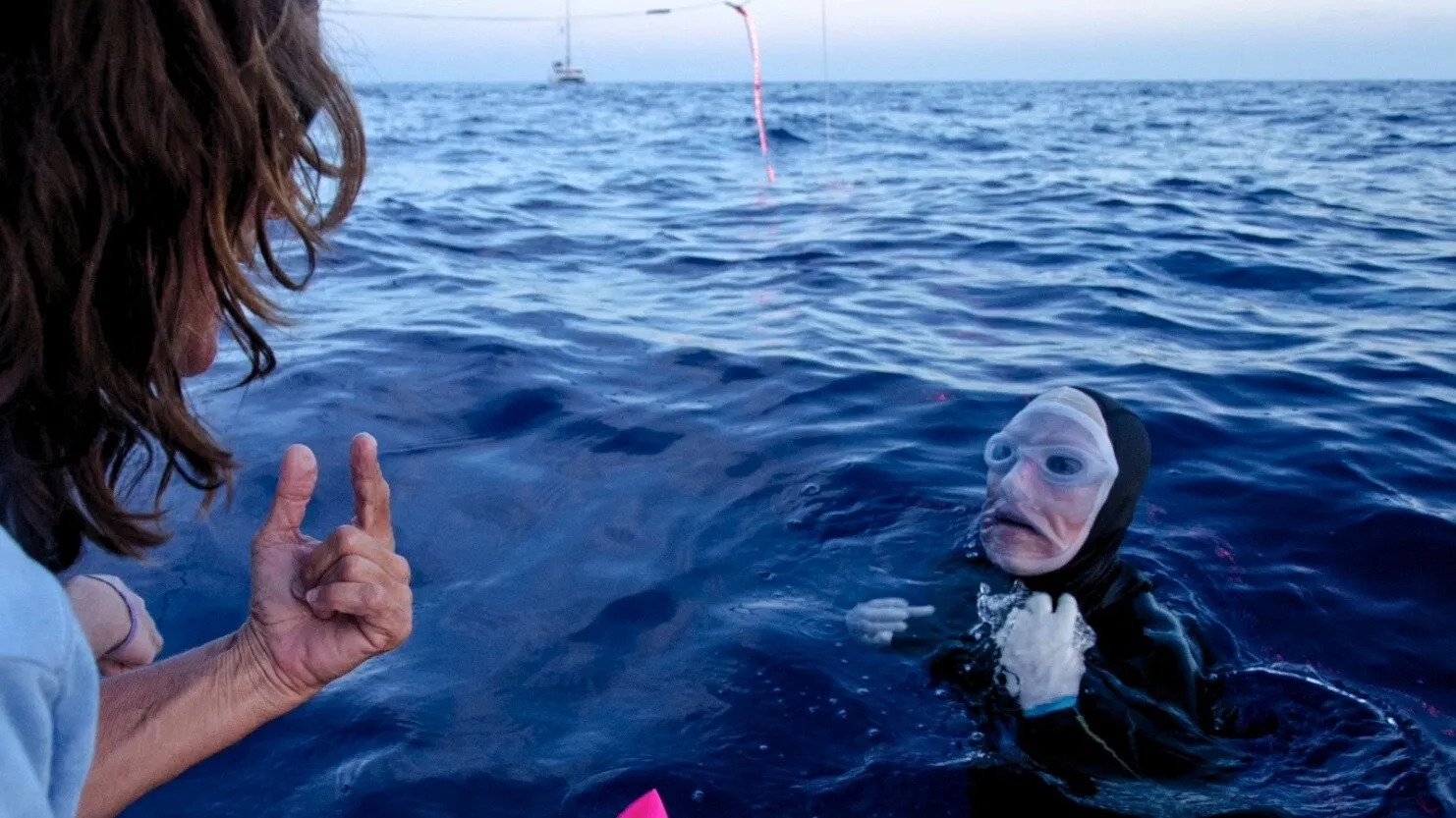 In her second attempt at the stretch in August 2011, Nyad had started training after 30 years of being away from the water to get back in shape so she could survive such a long journey. She started off great with her best friend and swim coach Bonnie Stoll feeding her every 90 minutes and monitoring her movement from a distance. But after 29 hours of swimming, there were multiple issues because of which she had to be pulled out. Firstly, before entering, Nyad already had a lot of shoulder pain. While swimming, she also suffered an allergic reaction, which flared up her asthma and made it difficult to breathe for a few hours. Since she couldn't focus on her stroke and the weather conditions were also not favorable, she had to be pulled out.
During her third attempt in September 2011, Nyad swam for a total of 41 hours before she had to be pulled out. During the journey, she got stung by box jellyfish in the night but decided to continue the swim. She even got a temporary mask to prevent jellyfish stings, but unfavorable currents and the stings caused respiratory issues, because of which she had to be pulled out of the ocean to seek immediate medical attention. Sharks were also a threat in her journey, but instead of a shark cage, Nyad had opted for an electronic shark shield. In her fourth attempt in August 2012, there were two storms on her journey, and she got stung by jellyfish again, making her quit the attempt, too.
For her fifth and final attempt on August 31, 2023, Nyad needed everything to go smoothly for her. This time, she had a protective jellyfish suit as well. She started on her journey, determined to make it to the finish line. Thankfully, sea creatures and the weather weren't an issue for her this time, but the journey was very long. With Stoll and her team cheering her on, Nyad finally reached the finish line and set a record of being the first person to swim on that stretch from Cuba to Florida on September 2, 2013. She completed the journey in 52 hours and 54 minutes and swam 110 miles. It was originally a 103-mile course, but Nyad had to swim a little extra due to forceful currents.
Read More: Who Were Diana Nyad's Crew Members? Where Are They Now?