'16 and Pregnant' is MTV's reality television series that follows many teens still in high school as they navigate their pregnancies. Since its premiere in 2009, the show has garnered a lot of attention and kept viewers hooked on the lives of the teen moms and dads. The Florida-based young parents Jennifer Del Rio and Josh Smith's story from season 3 evoked sincere concern among the viewers after seeing the dramatic lives of the duo. Since a lot of time has passed, fans of the show must be curious to know where Jennifer Del Rio and her baby's father, Josh Smith, are now. We've got you covered!
Jennifer and Josh's 16 and Pregnant Journey
Jennifer Del Rio and Josh Smith met back in high school when Jennifer was 16 while Josh was 19. Since the very beginning, Jennifer's family didn't approve of Josh since he was much older. They were also enraged with the fact that Jennifer named one of the twins, Joshua, after Josh and the other twin, Noah. She also made it clear to them that the fraternal twins would take Josh's last name.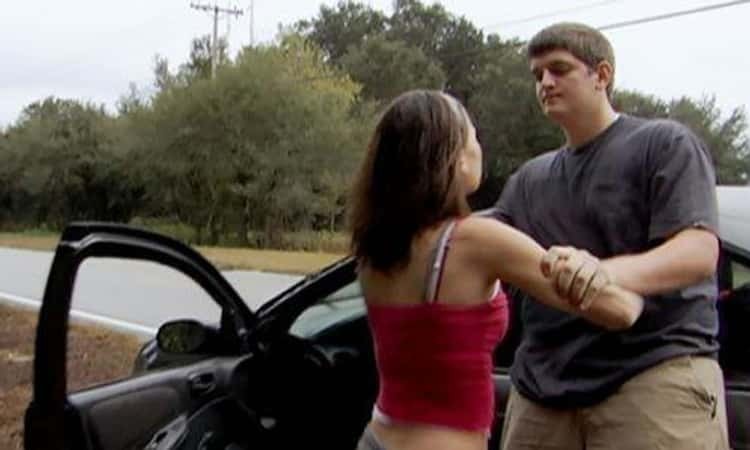 On the show, Jennifer and Josh shared bittersweet memories like going for shopping for the twins' crib. Josh's family, on the other hand accepted her and even threw a baby shower for her. They celebrated their one-year anniversary over a romantic dinner where Josh went down on one knee and proposed, and she said, "Yes!" Though the issues between Josh and her family continued, they made peace with being around each other when the twins were born on October 11, 2011. However, Josh's attitude towards her parents didn't change, and he continued to be in their bad books.
Things went downhill after Josh and Jennifer's fight in the car on the way to Josh's home. They ended up abusing each other and decided to call off their relationship in the heat of the moment. When Jennifer demanded to go home, Josh stopped the car in the middle of the road, told her to get off, and drove away with the twins. He came back, and the argument continued with Jennifer calling the cops on him, and he had to spend a night in jail. Following his release, Jennifer continued to avoid him and eventually broke off their engagement.
Where are Jennifer Del Rio and Josh Smith Now?
After filming ended, Jennifer eventually changed their twin's names to Joshua Devan and Noah Matthew following their split. However, the problems between Josh and Jennifer continued when Josh insisted on spending more time with his kids. In another conflict, Josh called the cops on Jennifer, alleging that she tore his T-shirt and gave him a bloody nose. Jennifer, however, denied the allegation and said that he did it to himself to get back at her.
The police, however, didn't arrest anyone. In 2012, Jennifer fled from Florida to Illinois to escape Josh and appeared in front of the court to ask for sole custody of the twins. Things became quiet after she received sole custody over the twins. The relationship between Josh and Jennifer are better currently; however, she still does not like visits from Josh and prefers he converses with his kids over the phone. In her YouTube video, she discussed the status of Josh in the kid's life and her perspective on the entire situation. Jennifer married Luis Gutiérrez in 2013.
They had two more children, a son named Sebastian and a daughter named Annabella Cherie. The mother-of-four is still blissfully married to Luis, and their family appears to be extremely happy, and we are happy to see Jennifer thriving as a mother and a business owner. On the professional front, she is busy living a quiet life whilst focusing on her YouTube channel, her soap-making business, and enjoying life as a farmer. Not much is known about Josh, but we are sure he is doing well and wish him luck in all his endeavors.
Read More: Are Rachelle and Chase From 16 and Pregnant Dating?