When Alberquerque resident Jason Skaggs learned that a man named Manny had reportedly slept with his wife, he was enraged beyond imagination. Determined to make him pay, the former asked ex-convict Clifton Bloomfield to help in his sinister revenge plot. However, Clifton ended up killing newly married Scott Pierce in a case of mistaken identity, and the two soon found the police on their doorsteps. 'Dateline: A Shot in the Dark' chronicles the gruesome murder and portrays how law enforcement officials were led straight to Jason and Clifton. If you are intrigued by the details surrounding this case and want to know where the two are at present, we have you covered.
Who are Jason Skaggs and Clifton Bloomfield?
While Jason Skaggs was a resident of Albuquerque, New Mexico, it seems like Clifton Bloomfield moved around previously. The show mentioned that while in Arizona, he was convicted on unrelated charges relating to kidnapping, robbery, and assault. Still, at the time of Scott Pierce's murder, Clifton had taken up permanent residence in Albuquerque and was on friendly terms with Jason. Reports claim that in June of 2008, the latter learned how a local who went by the name of Manny had allegedly slept with his wife.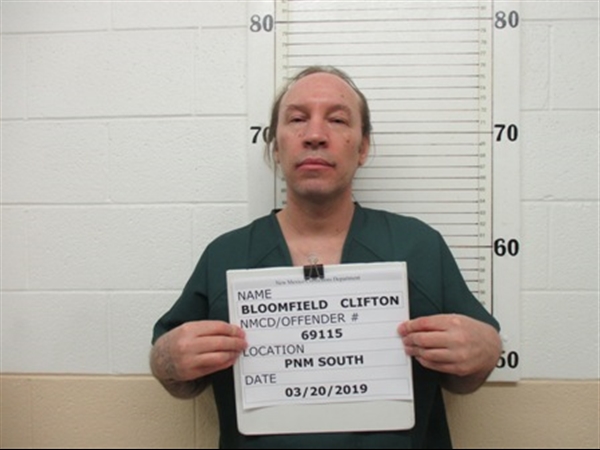 While the news made Jason livid, he was desperate for revenge, and he soon roped Clifton into a sinister plan, where they decided to invade Manny's house and kill him in cold blood. Albeit, neither of the perpetrators knew that their intended target sold the house to Scott and Katherine Pierce days before the murder, which led to a tragic case of mistaken identity. The newlyweds were in bed in the early morning of June 28, 2008, when Katherine heard dogs barking in her yard. She immediately got up to investigate and felt like someone had entered the house.
Although Katherine initially believed it was her husband playing pranks on her, she turned around to find Clifton holding a sawed-off shotgun to her head. Since he knew what Manny looked like, he was surprised to find a different person in the house. Still, he demanded to know his target's whereabouts, but Katherine insisted she did not know anyone by that name. By then, Scott heard the commotion and ran into the room, trying to tackle Clifton to the ground. Yet, being a much larger man, he quickly overpowered the victim and shot him once in the neck at close range before running away from the scene.
Although Katherine wasted no time attending to her husband's wounds and calling 911, Scott passed away before first responders could arrive. During the investigation, police officials realized that the intruder was searching for the original homeowner, who had sold the house to Katherine and her husband. Once this man was identified as Manny, the police questioned him and learned that Jason Skaggs was the only person who wanted him dead. Thus, they brought him in for questioning; he immediately insisted on his innocence and claimed he was camping outdoors with his wife on the day of the murder.
However, Jason's wife's statement proved that the alibi was fake. After further interrogation, he confessed to planning the crime and even led the police to Clifton Bloomfield. When investigators searched the ex-convict's house, they found a shotgun similar to the one used in the murder, along with a mask and a bulletproof vest, which hinted at his involvement in the crime. Moreover, when questioned, Clifton confessed to pulling the trigger but claimed that Scott was a victim of mistaken identity. The confession helped detectives build a solid case and arrest him and Jason for murder.
Where are Jason Skaggs and Clifton Bloomfield Now?
When the police sent Clifton's DNA in for testing, they were shocked as not only did it connect him to Scott Pierce's murder, but it also proved that he was involved in the December 2007 murders of Tak and Pung Yi. Besides, his DNA and other forensic evidence also connected him to the October 2005 murders of Carlos Esquibel and Josephine Selvage. Hence, Clifton Bloomfield eventually pled guilty to five counts of first-degree murder and was sentenced to 195 years in 2008.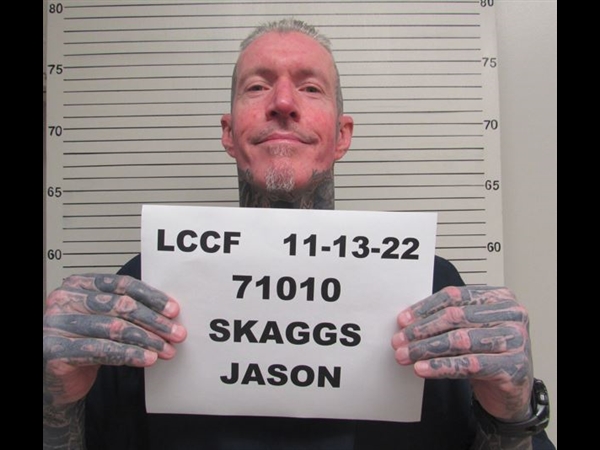 On the other hand, Jason Skaggs accepted a plea deal. He pled guilty to criminal solicitation to commit murder, conspiracy to commit aggravated burglary with a deadly weapon, aggravated burglary with a deadly weapon, and second-degree murder. As a result, the judge sentenced Jason to 30 and a half years in prison in 2009. Interestingly, reports in 2016 claimed that Clifton was trying to withdraw his guilty plea in the hopes of getting a new trial. Nevertheless, his petition was shot down, and he remains incarcerated at the Penitentiary of New Mexico in Santa Fe, New Mexico. Meanwhile, Jason Skaggs is spending his days behind bars at the Lea County Correctional Facility in Hobbs, New Mexico.
Read More: Scott Pierce Murder: How Did He Die? Who Killed Him?