NBC's 'Dateline: House of Horrors' is an episode that delves deep into the double homicide of Nichole Payne and her teenaged son, Austin Wages, in their West Texas home 14 days before Christmas 2007. Since the placings of their remains painted quite an image, investigators initially speculated it to be a murder-suicide induced by the 16-year-old. However, it soon came to light that his stepfather, Nichole's husband, Jason Thad Payne, was the assailant. And with that, we can't help but wonder more about where their own biological children are today.
Who Are Remington and Jackson Payne?
Remington and Jackson Payne were born to Nichole and Jason Payne in a family that appeared positively idyllic to their community. They, along with their stepbrother, had relocated to their new residence in Quitman in early summer 2007, hoping that it'd be their dream base. But on December 11, it turned into a place of terror as Jason slew both Nichole and Austin right in front of Remington. Until that day, he was her favorite person in the world, and for Jackson, he was the one who protected them. But Jason was only apprehended around mid-2008.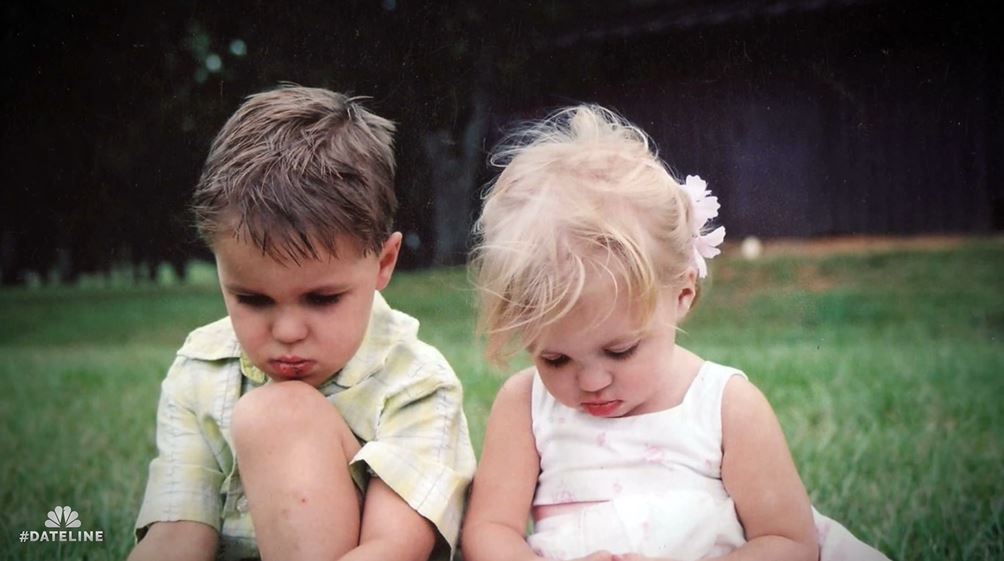 As they were just kids at the time, Remington and Jackson were not really talking to the investigators. Thus, the four-year-old girl told a therapist the truth about what she witnessed sometime later. The pair were remarkably close to their mother, so they not only spoke of her often in the days that followed, but they still remember her with smiles on their faces, especially when they hear tales about her actions and great personality. So, to bring some closure and reveal both sides of the narrative, they decided to open up to 'Dateline' 14 years after the fact.
Where Are Remington and Jackson Payne Now?
In the episode, Remington Payne said, "People don't know that there was somebody who saw everything that happened. I saw it happen, and I want people to know it happened." Her motive, she hinted, is to reveal the truth and make it evident that despite her father's claims, he is guilty of murder. Even Jackson voiced the same opinion when speaking about meeting new people and how, when the conversation eventually gravitates to family, he has to disclose that his father killed both his mother and brother. It is heartbreaking, but they've learned to live with it.
"I don't want to say that it's made me more mature," Remington said. "But I feel in some instances, I understand things more…and it just makes it so much harder to connect with people my age." They feel that people really need to stop taking their parents and family for granted. As for where they are today, it seems like Jackson is attending Panola College in Carthage, Texas, whereas Remington also remains in the state, where she's enjoying her time with friends and family. A dive into her Instagram shows that she is happy and content with her life at the moment.
Read More: Where is Jason Payne Now?