NBC's 'Dateline: House of Horrors' is an episode that profiles how a double homicide can turn a whole family's world upside down, especially when it brings about suspicion, lies, betrayals, and an unexpected arrest. In 2007, the Wages' and the Payne's, a blended family, appeared completely idyllic in Wood County, Texas. However, when Nichole Payne and her son from a past relationship, 16-year-old Austin Wages, were discovered dead in their rooms, things worsened. After all, it soon came to light that her seemingly loving husband, Jason Payne, was behind the matter.
Who is Jason Payne?
In the morning hours of December 11, 2007, Jason Payne frantically dialed 911 to report that he'd found his spouse and stepson shot to death in their bedrooms in their Quitman, Texas home. Once responding officers arrived at the scene, they noted that while Nichole had a bullet wound straight to the back of her head, Austin had one on the front of his face, with the rifle used for both sitting between his legs. Thus, with no signs of forced entry and the fact that the pair was supposed to be the only ones in their home, it initially looked like an uncomplicated murder-suicide.
Though, as investigations began, inconsistencies started arising. Not only was the weapon wiped clean, but if Austin had killed his mother and then himself, why was his body cold, whereas hers was still warm? Around this same time, Jason willingly participated in a five-hour questioning with the authorities without lawyering up to maintain his ruse of being an innocent outsider. Yet, that shattered when detectives uncovered that he'd taken out a $100,000 worth life insurance policy on 35-year-old Nichole shortly before her passing. Plus, Austin never seemed troubled.
With that said, in 2008, around eight months after the incident, Jason was arrested and charged with double murder. He stood trial in 2010, and even though the evidence against him was largely circumstantial and forensic-based, a jury found him guilty as charged. The prosecutors did reveal that a rag recovered from his truck had traces of Nichole's blood on it and that there were two dug ditches in the backyard, which resembled graves. But as other pieces of proof were also used, the appeals court had to overturn Jason's conviction in 2013 following a suitable motion.
Where is Jason Payne Now?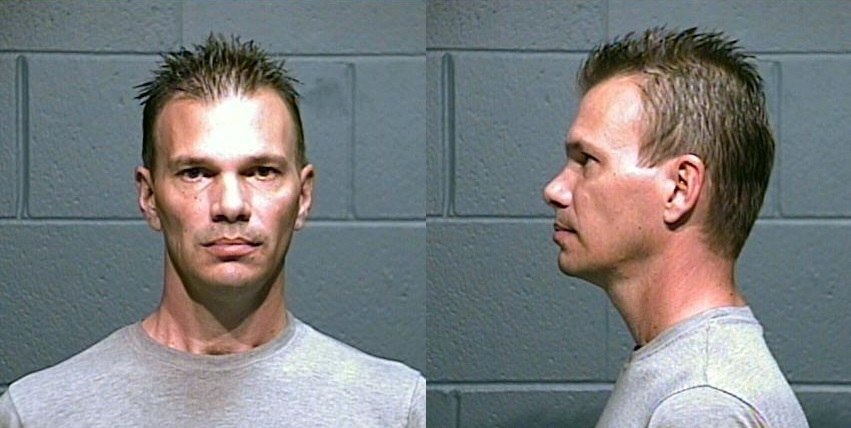 The District Attorney's office elected to retry Jason Payne. Thus, he stood his second trial for homicide in2016, which yielded the same result. Since the prosecutors didn't seek the death penalty, just like in 2010, Jason was given a life sentence without the possibility of parole. He appealed on the grounds of insufficient evidence to sustain the verdict and that a recorded conversation between him and his mother while in jail shouldn't have been used as evidence. However, in 2017, the Texas Court of Appeals denied it, affirming that the trial court's judgment held right.
Therefore, today, at the age of 51, Jason Payne is imprisoned at the Mark W. Stiles Correctional Facility in Jefferson County, Texas, near Beaumont, where he's expected to remain for the rest of his natural life. To this day, he maintains his innocence, and it appears as if the Advocates 4 Wrongfully Convicted public organization backs him up. There is an active Facebook page, and a website, both titled The Wrongful Conviction of Jason Payne, to bring attention to the matter. Except, as the legal system gave its final verdict after thorough consideration, Jason remains guilty, until proven otherwise.
Read More: Where Are Remington and Jackson Payne Now?