Menhaj Huda's crime drama film 'Heist 88' revolves around a criminal mastermind, Jeremy Horne, who uses his wit and sharp mind to commit a bank robbery for the ages. In town for personal matters, Jeremy crosses paths with a group of young bank employees, Rick, LaDonna, and Danny, through his nephew, Marshall. Under Jeremy's experienced guidance, the group of amateur swindlers plan to rob the First Bank of Chicago of $80 million.
Following all the beats of a classic heist movie, 'Heist 88' delivers an entertaining and engaging story enriched by its cast of characters. The film's basis in a real-life heist carried out by Jeremy Honrne's off-screen counterpart, Armand Moore, only adds to the story's overall spectacle. Therefore, given Moore's connection to the real-life heist, viewers must be curious to know more about the man and his current life. If so, here is everything you need to know about Armand Moore.
Where Is Armand Moore Now?
Armand Moore is the inspiration behind 'Heist 88,' with Courtney B. Vance's character, Jeremy Horne, occupying the same space within the narrative as Moore did in his momentous 1988 Bank Robbery in Chicago. Moore had built a reputation as a swindler due to his 1982 criminal conviction in Detroit prior to the bank job in 1988 Chicago.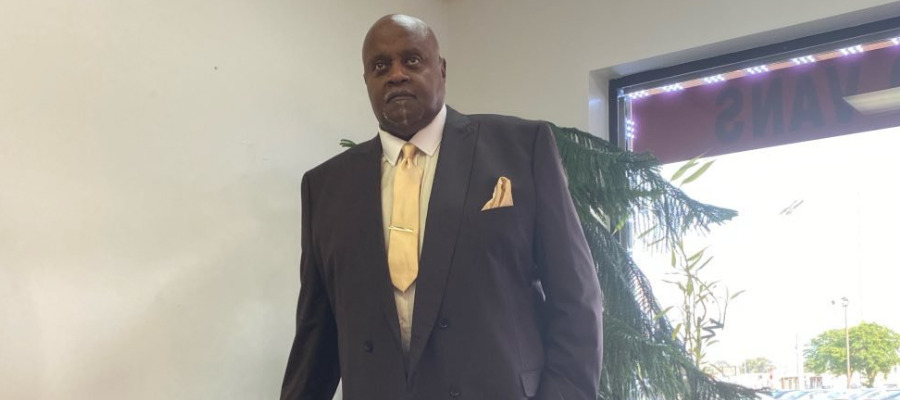 In 1981, Moore hatched a scheme involving a fake Chicago bank used to issue false credit letters to defraud almost $200 thousand from 10 charter jet firms. Subsequently, after throwing elaborate parties on the jet, Moore disappeared but faced conviction for the crime the following year.
Comparative to his previous con, Moore's more ambitious plan to rob the First Bank of Chicago of almost $70 million proved harder to execute. Yet, the man came incredibly close to seeing the bank robbery through before the authorities caught up to him after the firms Moore stole from notified the bank of their missing funds. As a result, Moore and his accomplices were caught and faced court trials.
According to U.S. District Court Judge Harry Leinenweber, who presided over the case, Moore chose to testify for himself and attempted to claim he was duped. Likewise, the Prosecutor, Assistant U.S. Atty. Jeff Stone's citation of Moore's shopping spree, including a $50,000 Jaguar, a luxury suite at Lake Point Tower, and three houses in Detroit, formed another highlight of the trial. "He was trying to spend the money before he got it," said Stone.
After the conviction, the Judge gave More a maximum sentence of ten years and five months in prison. However, after Moore tried to escape prison to pull off an even bigger heist, he received an extra 25 years added to his sentence. During his time in the federal penitentiary, Moore focused on his writing and used it as a medium to maintain his sanity.
As such, after leaving prison nine months early after the 2018 First Act sign-off, Moore continued working on his collection of crime memoirs and released his debut novel, 'The Heist That Shook A Nation: One In 70 Million,' on August 2, 2022.
Although Moore got to tell his story in his own words through his book, he didn't find the opportunity to do so with Huda's film, 'Heist 88,' which was made without any input from the man. "These people never even had the decency to offer to take me to McDonald's and buy me a Big Mac and an order of fries, notwithstanding the fact they are about to make millions," Moore said, stating his feelings on the matter.
Similarly, Moore also shared his hostility toward 'Heist 88' on his Instagram page. Sharing an audio clip, Moore said, "These millionaires are stealing my story to make more millions for them and not offering me a fucking dime. Wouldn't that be a good reason [to be pissed]?"
Still, Huda maintains that since the film concludes in a different manner than Moore's real life, the actual story holds little relevance to him. Nevertheless, if viewers are curious to know more about Moore and his current life, they can find several interviews on the internet, where he talks about his life while promoting his book.
In a conversation with Talking Tea with Tika on her YouTube channel, Moore extensively discussed his life and went into detail about the 1988 heist. Furthermore, Moore can also be found on his other active social media channel, Facebook. On the site, Moore identifies as an advocate for Prison Reform and Homelessness and often shares updates on his life.
Read More: Heist 88's True Story: Exploring the Real Crime Behind the Movie