Natarajan "Chandra" Chandrasekaran is a business icon whose presence on Netflix's 'Working: What We Do All Day' allowed viewers to know his thought process intimately. The documentary series explores the concept presented by Studs Terkel in his eponymous 1974 non-fiction book and features Barack Obama. Given Chandra's impact on the world, people are eager to learn more about him and his current whereabouts, and we are here to explore the same!
Who is Natarajan Chandrasekaran?
Born on June 2, 1963, Natarajan "Chandra" Chandrasekaran grew up on his father's farm. Surrounded by hardworking people in his early years, he especially admired his mother, who helped manage the farm work and cared for him and his five siblings. Chandra completed his schooling at a state government school in Mohanur, Tamil Nadu, India. He then joined the Coimbatore Institute of Technology and earned his Bachelor's degree in Applied Sciences. This was followed by his 1986 graduation from the Regional Engineering College (now the National Institute of Technology in Tiruchirappalli, India) with a Master of Computer Applications degree.
Chandra joined Tata Consultancy Services (TCS) in 1987 as an intern and rose through the ranks thanks to his determination and the opportunities that came his way. Having become the COO and Executive Director, he became the company's CEO on October 6, 2009. As TCS's CEO and Managing Director, Chandra became an Additional Director on Tata Sons Board on October 25, 2016. He was appointed the Chairman of Tata Sons in January 2017. Yet, his ascension was shrouded in legal trouble, given how his predecessor, Cyrus Mistry, was removed via a no-confidence vote.
Over the years, Chandra has been honored multiple times for his work in the field of business. The former Chairman of Tata Motors and Tata Global Beverages is the first-ever person of non-Parsi ethnicity who became the Chairman of Tata Sons. In March 2022, Chandra was awarded the Padma Bhushan by the Government of India, the country's third-most prestigious civilian honor. On the non-business side, he enjoys outdoor activities, including running. Chandra's personal best is completing the 2014 TCS New York City Marathon in 5 hours and 52 seconds. Additionally, he enjoys photography and music.
Where is Natarajan Chandrasekaran Now?
Chandra is based in Mumbai, India, and enjoys spending time with his wife, Lalitha Chandrasekaran. Though their marriage was arranged, the two confessed to liking each other very much and have bonded over their shared love for outdoor activities. Given the sheer size of Tata Sons, Chandra is responsible for overseeing the operation of more than 100 companies under the organization's umbrella.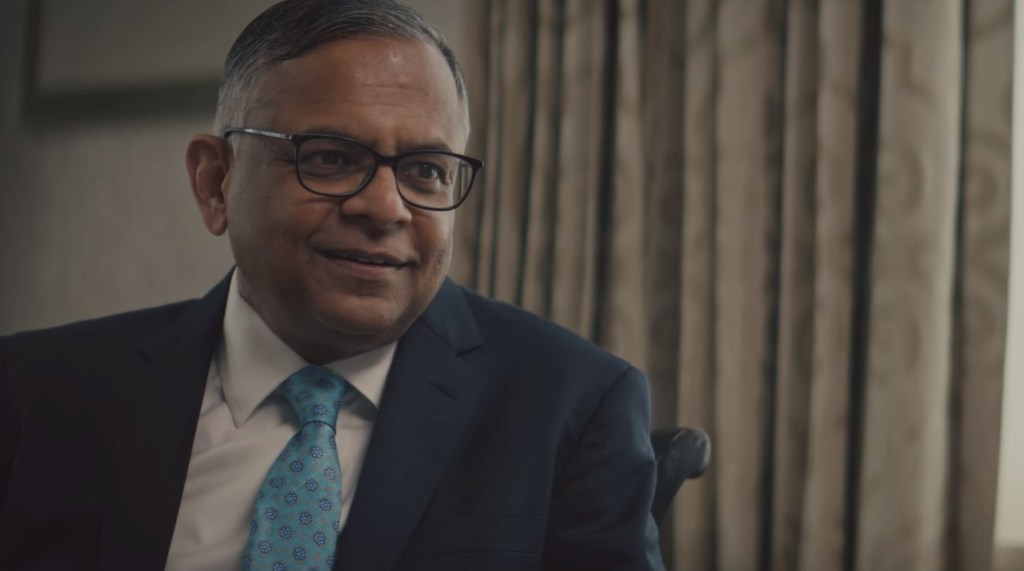 On December 1, 2022, India took over the presidency of G20, leading Chandra to become the Chair of B20 India, which makes him responsible for helping the business agenda that the country will follow during its term as the leader of the group of 20 countries. Additionally, the businessman is a board member of the Indian Institute of Management in Lucknow, India, and is a senior member of the Institute of Electrical and Electronics Engineers.
Read More: Where is Carmen From Working: What We Do All Day Now?