TLC's 'My 600-lb Life' is a reality show which features morbidly obese individuals taking a chance at a weight loss regime made explicitly for them. They generally weigh around 600 lbs and go through some challenging yet life-changing journeys to reach their goal weights, documented throughout the year. To make their process smoother, they receive help from the renowned bariatric surgeon, Dr. Younan Nowzaradan or Dr. Now, from Houston, Texas, who provides a customized diet and workout plan. This can make them eligible for the coveted weight-loss surgery performed by the doctor.
There have been many patients throughout all seasons of the show, with distinct hardships as well as success stories. While some sail through the process more seamlessly, others face a much tougher road to success. One such patient who dealt with a lot, even while on the show, was Charity Pierce of season 3 in 2015. Her journey was one that not only shocked people but also touched everyone's heart because of the many hurdles she faced. After her time on the show, viewers must be wondering where she is now. If you're curious to know about her whereabouts, too, here's what we found out!
Charity Pierce's My 600-lb Life Journey
Weighing as high as 778 pounds at the age of 39, Charity Pierce was leading a difficult life, depending on her then-fiancé and daughter for all kinds of work. She not only needed help to get up from bed and go to the bathroom but also used a portable toilet since she couldn't fit in a regular one. It was devastating for Charity as the excess fat had spread through her body to places out of her body shape, making it difficult for her to function. She revealed that her weight gain stemmed from her childhood because of her abusive and drunk father.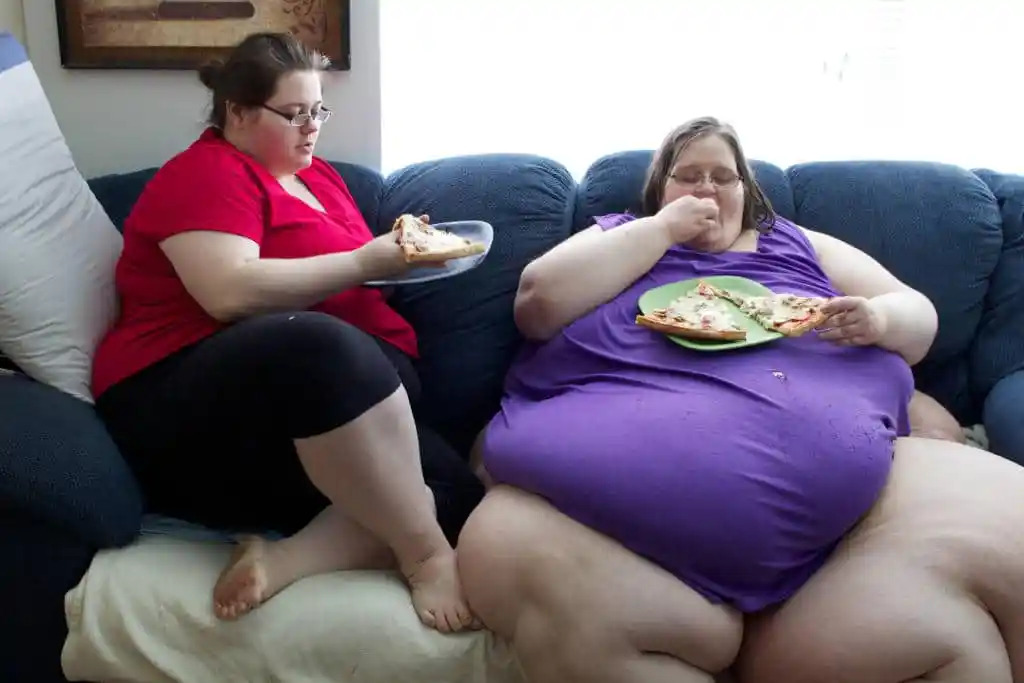 The complicated childhood experiences made Charity find solace in food whenever there was a tense situation in her home, making her uncontrollable eating habit an escape from reality. Charity also needed an entire team of ambulance workers to help her get onto the vehicle and to Dr. Now's hospital. She further said, "It's just a hard process and I don't want to deal with it anymore. I've never had a life. So, I don't know what I'm missing. I'm taking this risk because it's the only opportunity I have. It's my last resort, I have to try or I'm gonna die."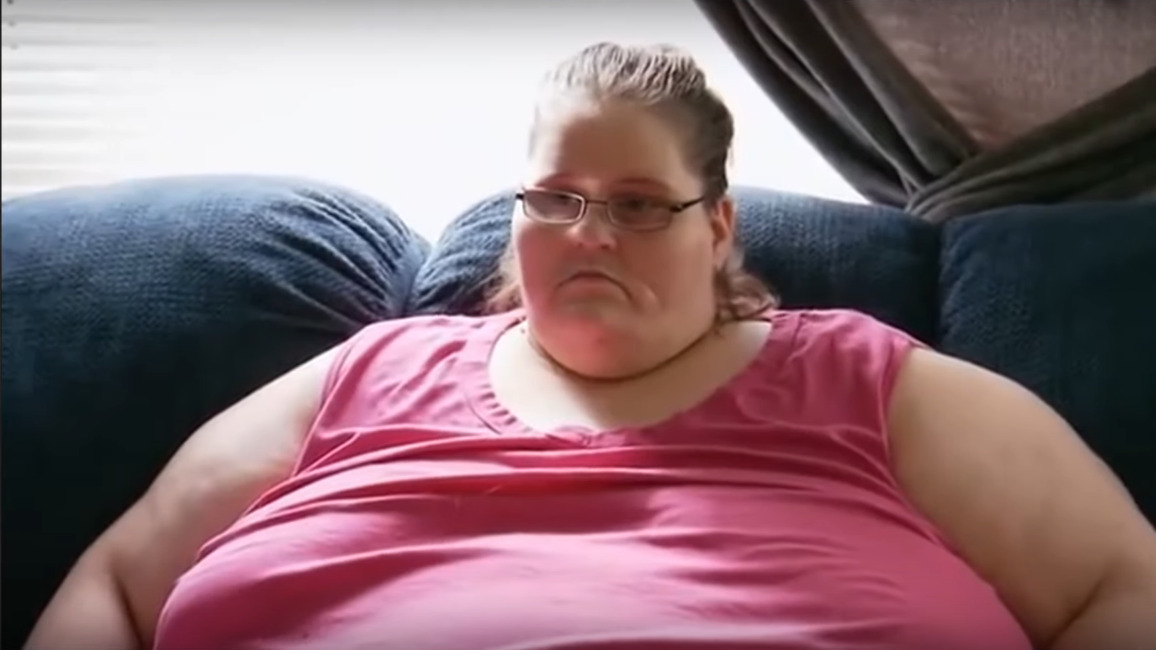 When Charity finally met Dr. Now, he got worried looking at her situation and decided against sending her home. Instead, she was admitted to the hospital. He decided to monitor Charity's weight loss plan of 1000-1200 calories a day to make sure she lost the weight needed for the surgery. After losing 50 pounds in three months, Charity was sent home to lose a little more weight on her own, without depending on doctors.
While Charity only lost 18 pounds after a month, it was still huge progress on her part. Thus, she got approved for gastric bypass surgery after losing some more weight in the hospital. Shortly after, Charity received a series of unfortunate news, the first of which was that her mother had passed away. She was heartbroken that she was still unfit to travel to see her mom for the last time, and that messed up her diet too.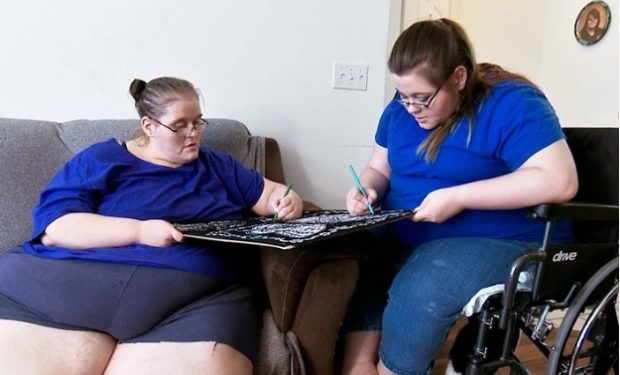 Furthermore, Charity also found out that her then-fiancé, Tony, was cheating on her with her sister, Dusty. Despite all these setbacks, Charity got back on track by seeking therapy, getting her diet under control, and even exercising the way she was instructed. She eventually lost enough weight to have the excess skin removal surgery and also got rid of a 20-pound tumor.
Where is Charity Pierce Today?
By the end of her episode, Charity recorded a weight loss of nearly 300 pounds. Further, she continued her journey with the help of Dr. Now's weight loss regime in Houston, Texas, and reappeared in the follow-up 'Where Are They Now' episode a few years later. Charity then revealed that she had lost about 500 pounds in total, keeping up her healthy streak going. She also got her daughter, Charly, to get into the weight loss regime as well, because of her slow weight gain looking at her mother's distress.
While Charity lost a total of 513 pounds, ultimately weighing 265 pounds, Charly managed to lose 95 pounds, weighing 295 pounds. Charly added that she was glad things were improving for her mother, as the latter was no longer dependent on the former. She said that she learned from her mother not to allow her food addictions to take over her life and succeeded in reducing even more weight over the later years. As both the mother and daughter eventually moved to Cedar Rapids, Iowa, Charly also got a job as a Certified Nursing Assistant at Home Health Care.
Other major life events in the life of Charity's daughter are that she got engaged to her boyfriend, Michael Marple, in August 2021 and gave birth to a beautiful and adorable daughter, Maya, in May 2022. On the other hand, Charity bore some unfortunate news in March 2020, when she revealed that she was diagnosed with kidney cancer around Christmas of 2019.
Explaining the situation, Charity wrote, "After lots of testing and a million doctor appointments they figured out the cancer was only in my kidney. The next step was to get my kidney removed as soon as possible before it had a chance to spread to other organs in my body. So on March 2, my kidney was removed." In September 2020, Charly gave an update on her mother, writing, "My mom's away to better herself. She's had some struggles but is doing great now. That's as far as I'm going to comment about that."
From what we can tell, Charity seems to be doing much better now. She seems to have gained a lot of confidence over the years. After sailing through the tough journey, Charity now prides herself in her transformation and self-belief and does not heed any negative comments about that. She is also a proud and loving grand-mom to her adorable granddaughter, Maya. Thus, Charity has moved ahead in her life with her massive weight loss and continues to follow the regime for stable physical health.
Read More: Is My 600-lb Life Scripted or Real?