One of the latest additions to Netflix's catalog of feel-good series is 'Bake Squad,' a reality production that is equal parts entertaining, awe-inspiring, and competitive. In each episode, four confectioners hand-picked by chef Christina Tosi battle it out to see whose baked dessert will be selected by a client to celebrate a big day. Every extraordinary creation is not just rich, appealing, and imaginative, but it is also downright delicious and captures the spirit behind the occasion. So now, if you want to discover more about Christophe Rull, one of the bakers, we've got you covered.
Who is Christophe Rull?
Born and brought up in the city of Marseille, France, Christophe Rull had a tough childhood before he learned that cooking could be an outlet. Raised by a single mother in a relatively bad neighborhood with two brothers, the sole reason he didn't fall into the wrong crowd was that his father, a retired policeman, was still a part of his life. At the age of 13, he moved in with his father for good, where food became a regular topic of conversation. After all, Christophe used to help out his mother in the kitchen and continued to do the same with his father, especially since they both liked to cook.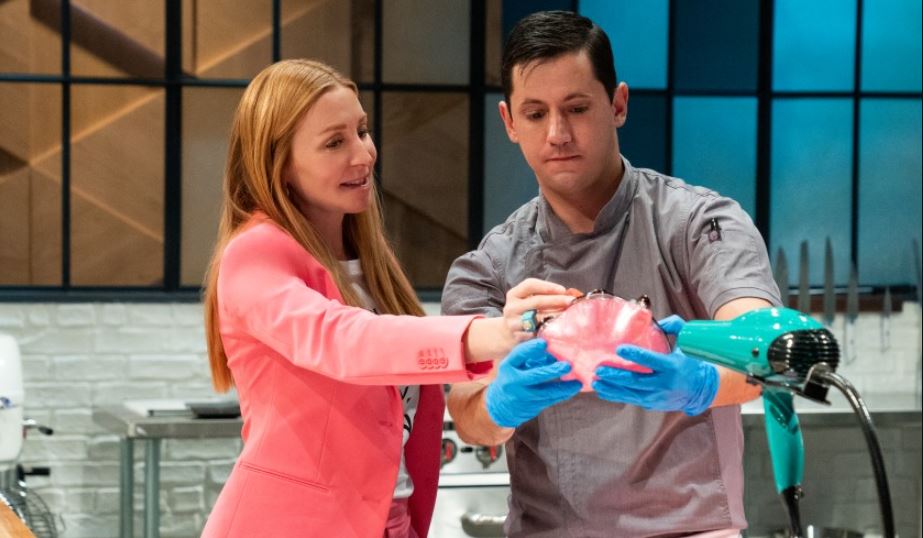 After two years, at 15-years-old, Christophe left ordinary schooling to pursue a career in the culinary trade and soon found himself working at a Michelin star restaurant. From there, he gradually rose through the levels, attained unparalleled skill and exposure, and started to travel the country to teach others about the same. He was even an Assistant Teacher at the National Superior School Of Pastry in Yssingeaux, France. Eventually, in late 2009, Christophe grasped the opportunity to move to the US and worked at the ARIA Resort and MGM Grand Hotel & Casino in Las Vegas.
Where is Christophe Rull Now?
Before Christophe Rull married his wife, Wilma, in Hawaii in 2018, he left Las Vegas, Nevada, to serve as the Executive Pastry Chef at Park Hyatt Aviara Resort Golf Club & Spa in San Diego, California. With his experience in the luxury food and beverages business, combined with the techniques and creativity required to succeed, Christophe has earned his moniker of a pastry illusionist. Moreover, he's already proved his worth by winning Food Network's 'Halloween Wars' in 2017 and 'Holiday Wars' in 2018. It seems like he just wanted to test himself on 'Bake Squad.'
From what we can tell, the Californian resident left his post at Park Hyatt in July 2021 to focus on honing his skills at home to compete in the October semifinals of the upcoming World Chocolate Masters contest in Paris. If he wins this, he will represent the country he now calls home at the event. Christophe hopes to earn the title of World Chocolate Master in 2022, more so because no American has ever received the honor yet. He recently started teaching at The Pastry Shop by Stéphane as well. His loving wife supports his every career decision, as made evident from her social media platforms.
Read More: Where is Maya-Camille Broussard Now?